Live Review
MUNA, Heaven, London
31st October 2017
It's no huge claim to suggest this lot'll be commanding vast arenas in years to come.
Swooping into Heaven (which tonight resembles a mystical nirvana filled with glitter-coated ghouls; one particularly imaginative audience member is even dressed up as the band's song 'Crying on the Bathroom Floor') MUNA have well and truly gone in on Halloween. Emerging dramatically from underneath ghostly sheets, spooked up to the nines, and lit by the red glow of a neon crescent moon, the LA trio's night off supporting Harry Styles around the UK (casual!) feels like yet another milestone moment. Each venue they headline lately visibly struggles to contain the love, and as the momentum of debut album 'About U' just keeps spiralling, it's no huge claim to suggest that this lot'll be commanding vast arenas in years to come.
For now, though, this is Heaven, and a packed Heaven at that. Igniting it with 'Loudspeaker', glancing right back to early break-up banger 'Winterbreak', and sneaking in the coolest take on 'With or Without You' to exist in the history of U2 covers along the way, tonight's eerie annual celebration seems custom-built for this band; a bunch of friendly ghosts who'll 'boo' you into action, and toast away heartbreak and pain with a bracing shot of healing potion.
Attempting to address the room sincerely for a second, Katie Gavin can't help but snort with laughter. She's been distracted by Josette Maskin who is, naturally, dressed as Captain Hook. In fairness, it's a mean feat remaining entirely serious while a band mate's fake goatee is wobbling around on the outskirts of your peripheral vision, but it also provides a moment that's fitting for MUNA's music as a whole. At once hugely uplifting and wrenchingly sad, the group pen euphoric pop songs that dabble boldly with darkness. Regret, lies, wrong-doings and recovery charge the likes of 'Around U' and 'Promise'; the takeaway is that we're all totally imperfect and completely shimmering all at once.
The weighty significance of 'I Know A Place' in the utopian surroundings of Heaven - which also plays host to queer institution G-A-Y - is not lost, either. A triumphant, space-reclaiming pop giant that shouts to and empowers all the outsiders of the world, it might be a song about the difficult progress that still needs to be made, but tonight, points out Katie Gavin "we're in Heaven!"
Pop music as a whole is many things. It makes people dance, it provides a space to roar along with the dodgiest vocals you like, and it also provides a joyful escape from the dangers and dirges of the wider world. Befitting the sense of total freedom that charges tonight's gig, MUNA close their show with an act of unthinkable, ludicrous genius. Complete with a solemn spoken word breakdown from Captain Hook, a belting chorus from a witchy Naomi McPherson (who has to ditch her pointed black hat for maximum moshing ability), and a be-winged Katie dashing about the place, obviously it's 'Thriller' that ends tonight's spooktacular Halloween delight.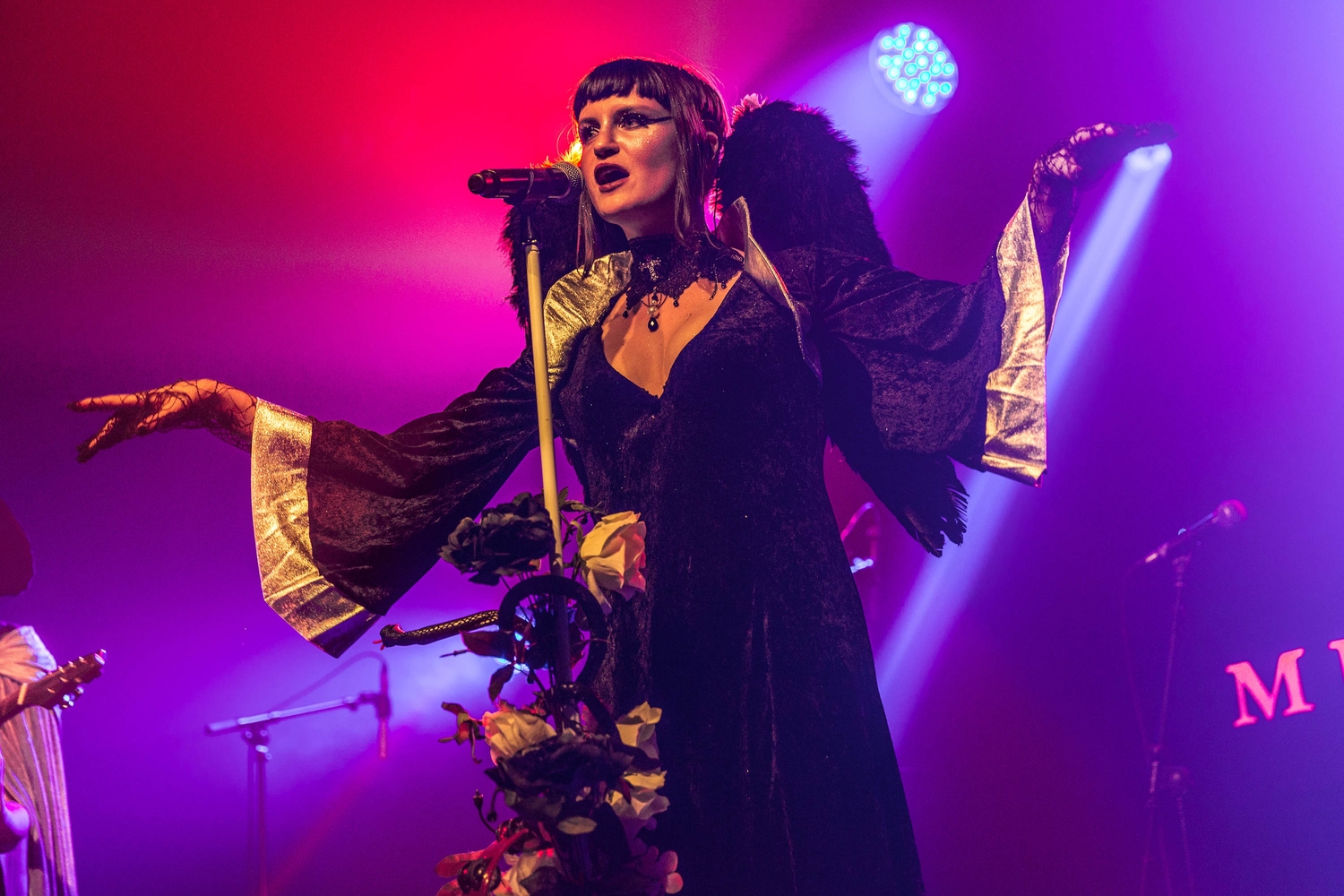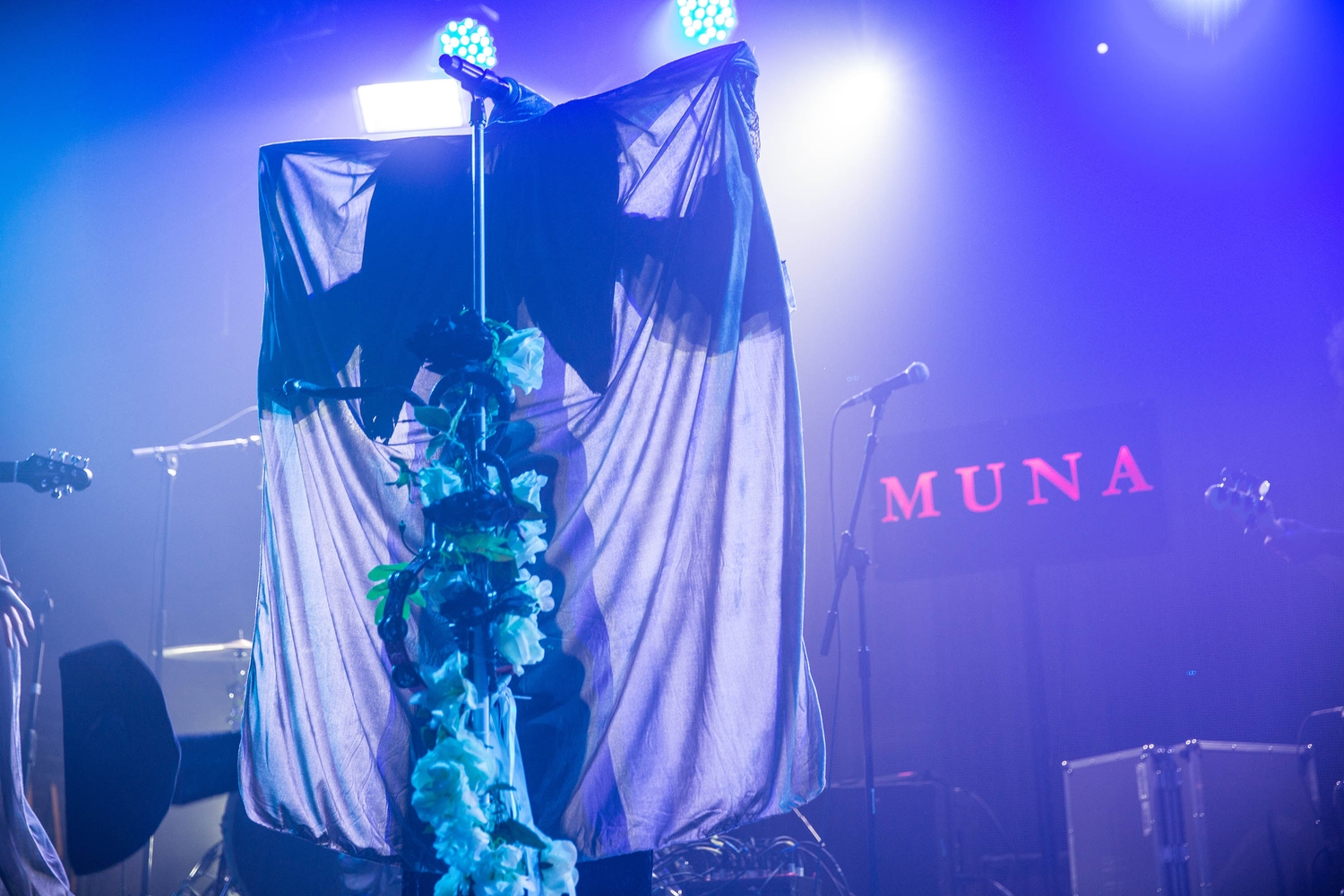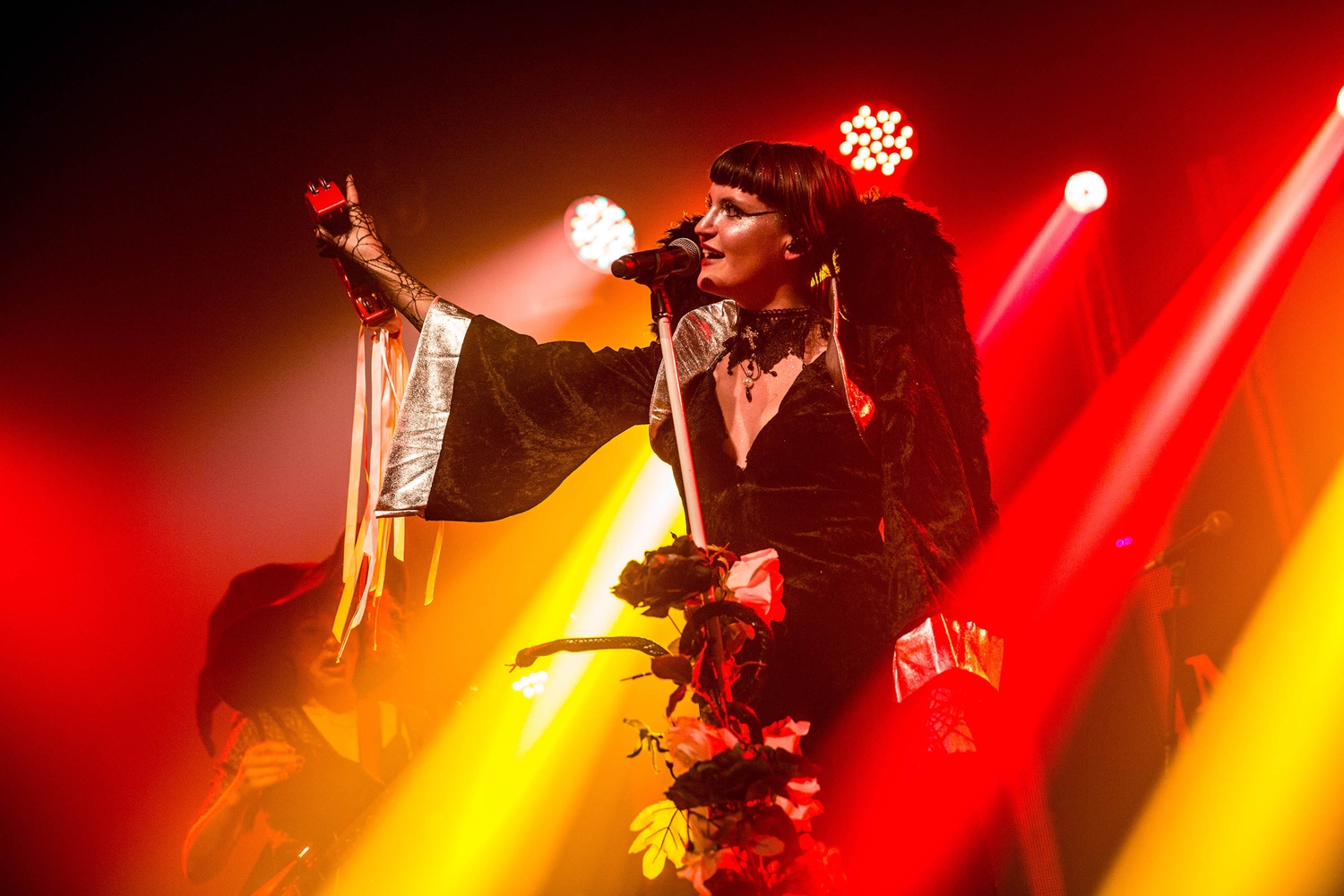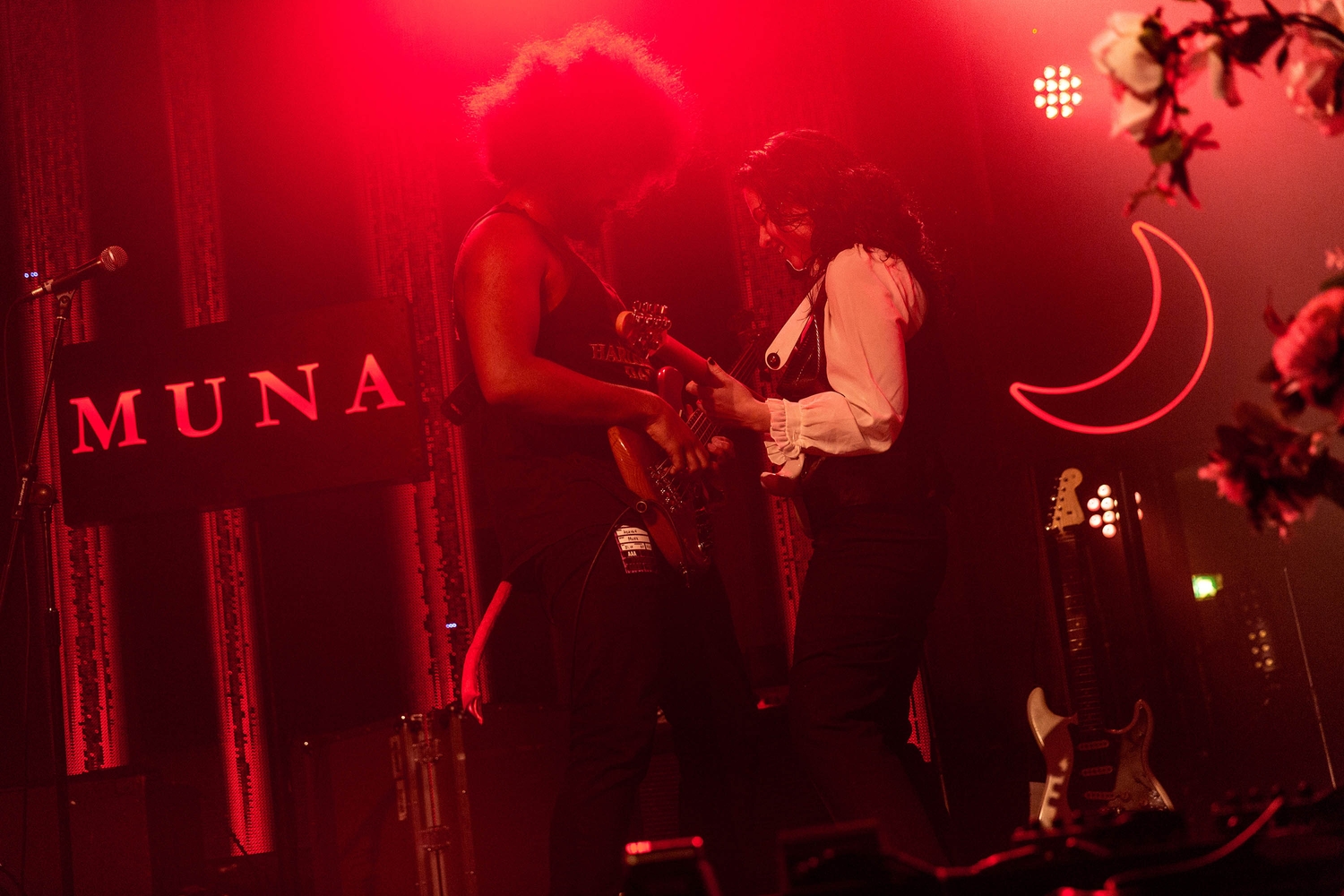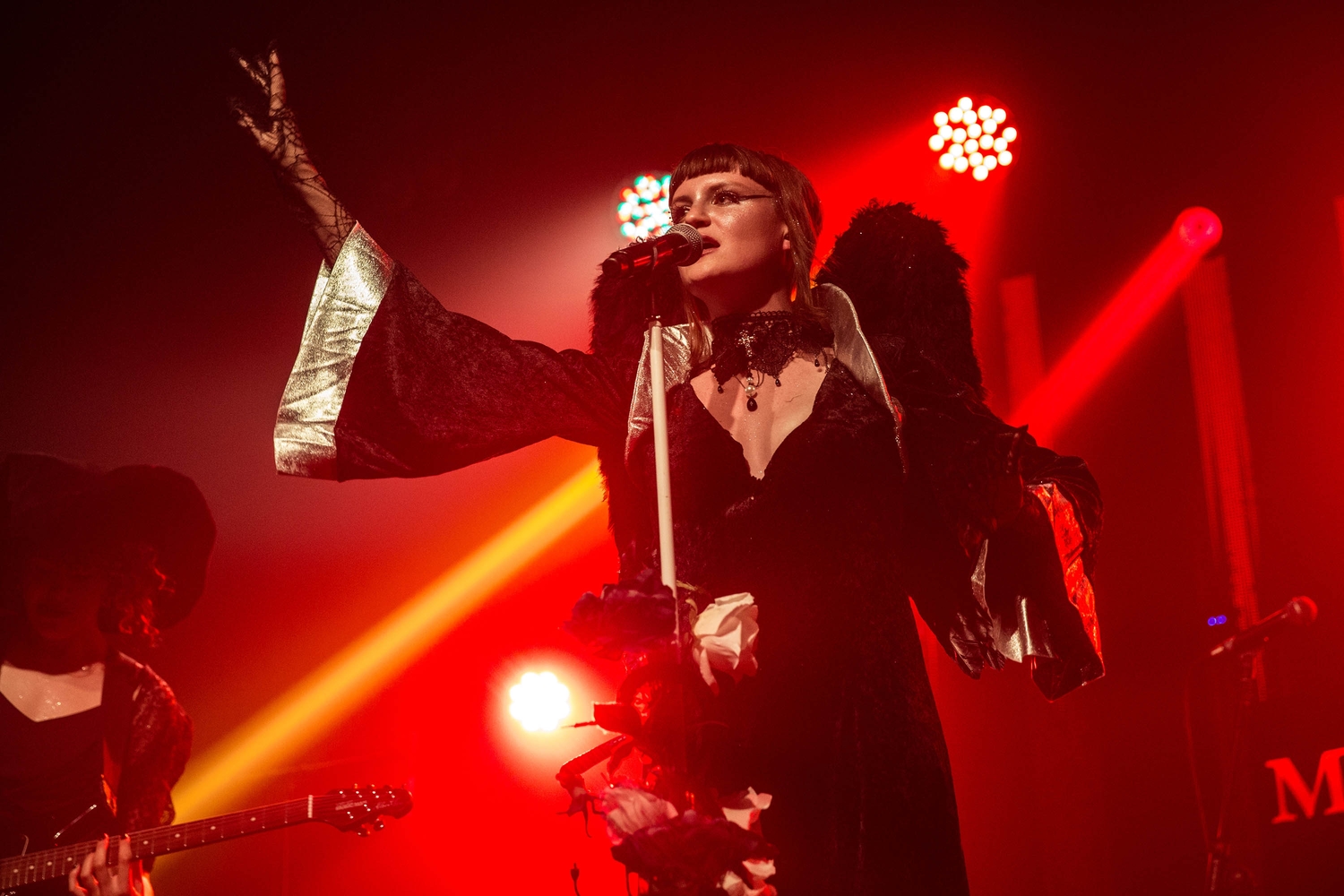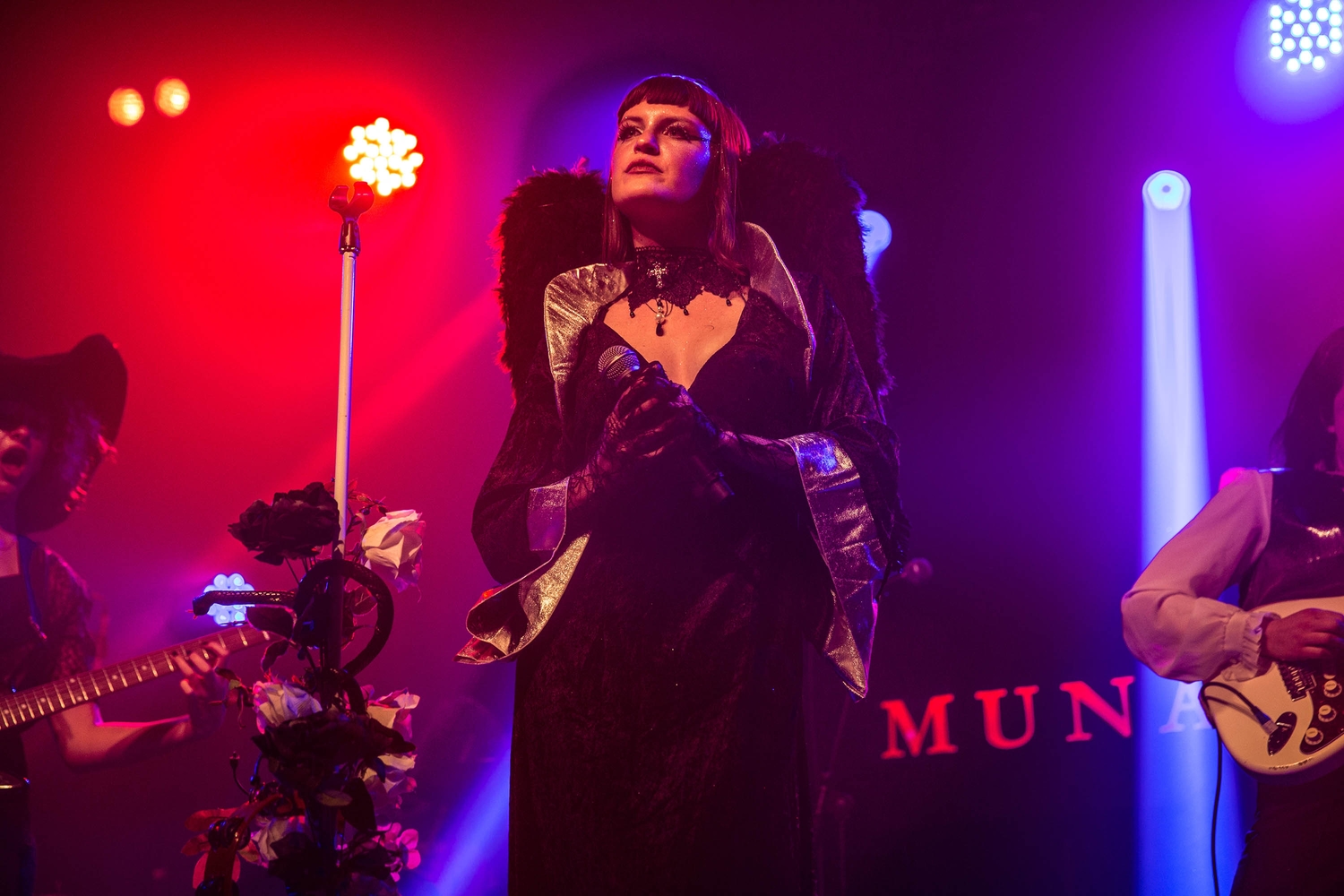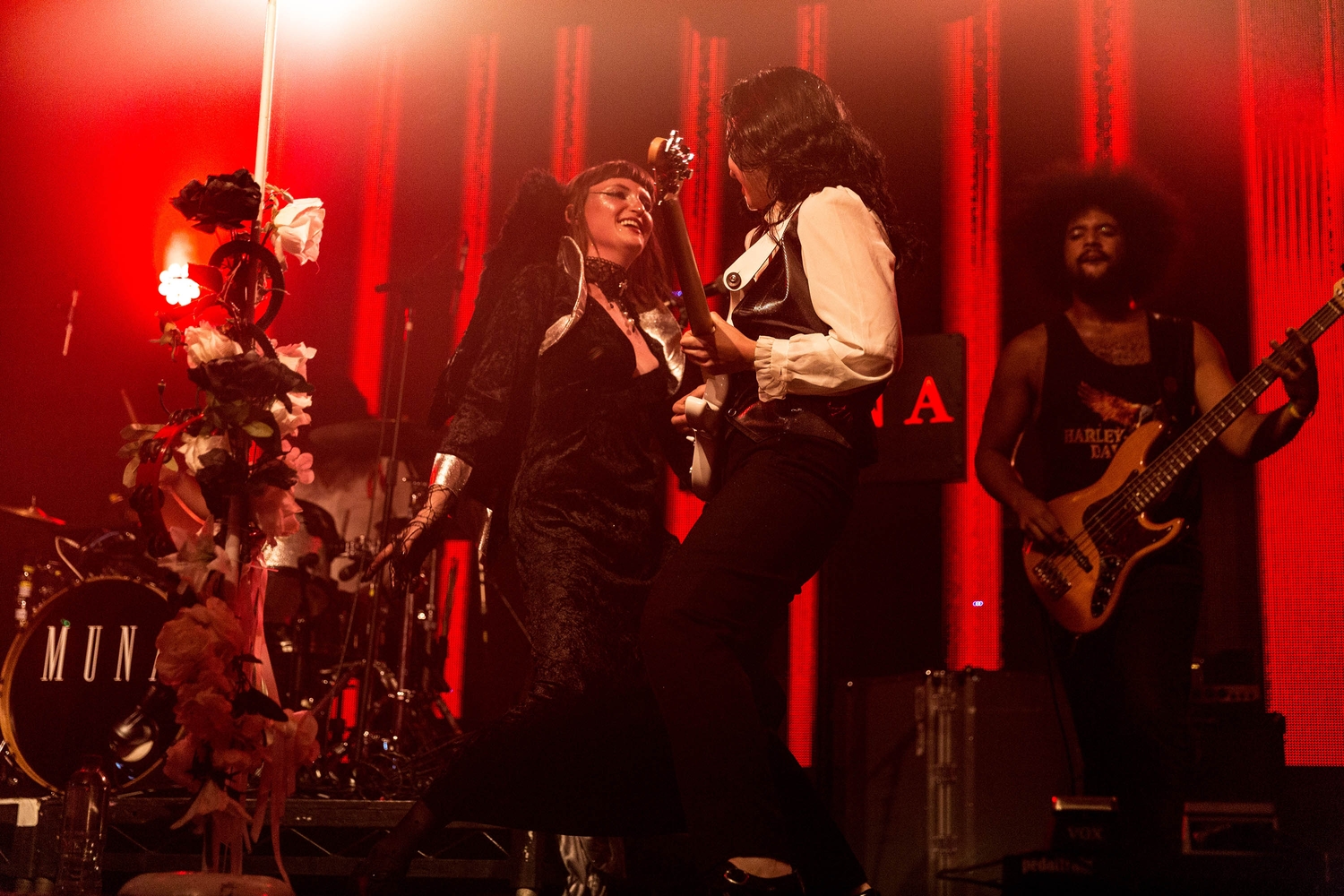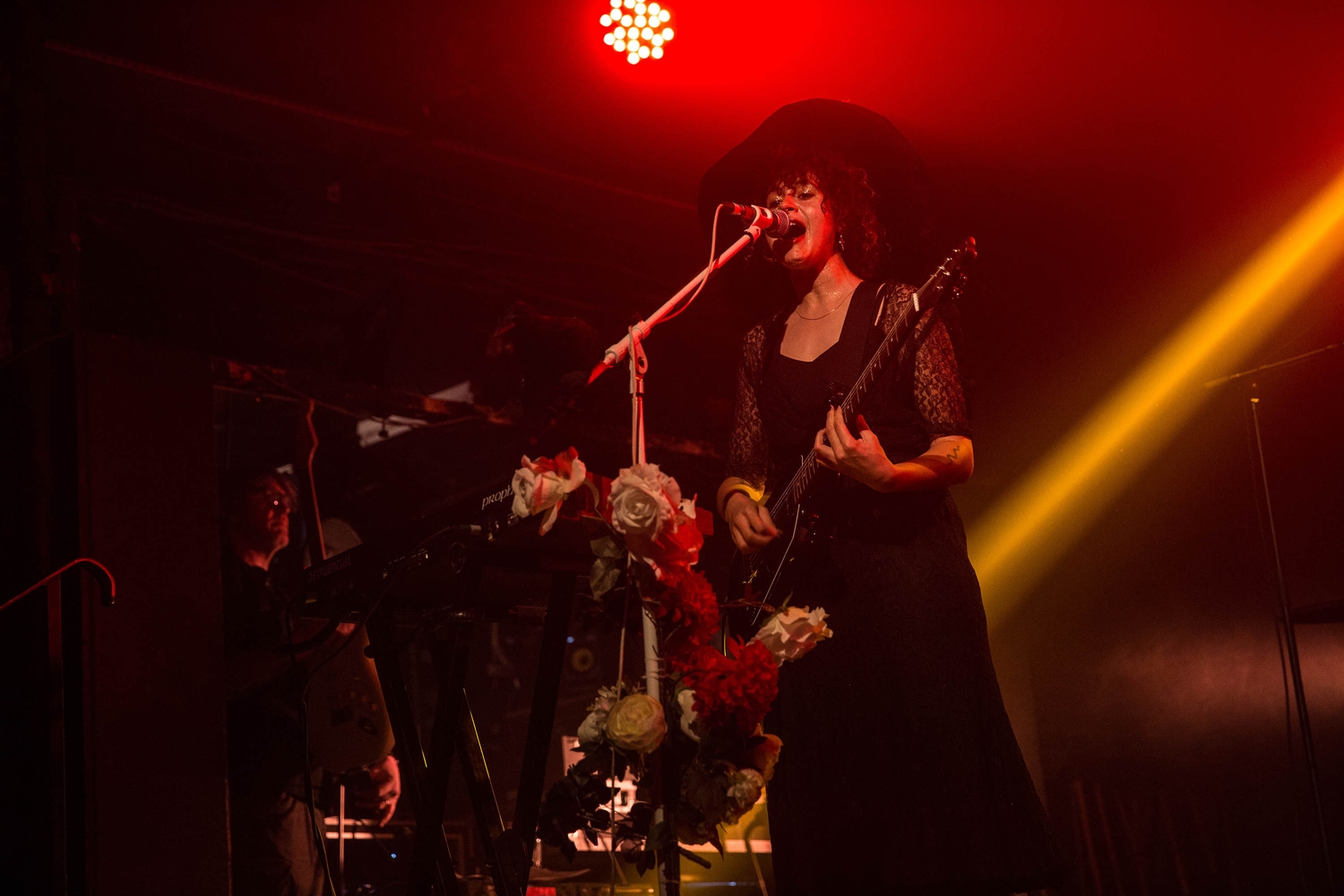 Read More
Popular right now
Featuring James Blake, Romy, Marika Hackman, yeule and more.