Festivals
Open'er Festival 2016: Day Two
Open'er is brimming with excitement today, and Foals satiate every bit.
Two things are on the mind of Open'er's masses on day two of the festival: walking around in the early evening, the majority of the crowd are either in a Poland football shirt or Red Hot Chili Peppers merch.
The country's team are playing Portugal in today's Euro 2016 quarter-final, and the Californian heroes are undertaking a massively anticipated headline set. Both of these are forgotten, though, during a brutal main stage set from Foals. Fresh from their biggest slot yet at Glastonbury last weekend, they're a band who can now do anything. Yannis Phillipakis brings chaos wherever he goes as standard, and is growing into a frontman who can demand anything from a crowd and receive it instantly. 'Spanish Sahara' and 'Providence' incite euphoria from the biggest audience of the weekend so far, with Yannis thanking the festival for always being good to them on their third return to Gdynia. A closing trio of 'Inhaler', 'What Went Down' and 'Two Steps, Twice' is simply brutal, even when Yannis gets his foot stuck in a selfie stick while attempting to crowdsurf. Open'er is brimming with excitement today, and Foals satiate every bit.
The first half of the game, which is shown on a big screen and attended by thousands upon thousands, finishes just before Red Hot Chili Peppers, with a swarm of people marching down the airfield to Open'er's main stage in time to catch opener 'Can't Stop'. The band released their eleventh album 'The Getaway' last month, but both they and the crowd know it's their extensive back catalogue that will do the work tonight. Flea is exuberant and hyperactive through the whole set, commenting on the sunrise he saw that morning and how it gave him a new appreciation for life, while periodically inciting a singalong of Polish football anthem 'Polska, Biało-Czerwoni' between songs. He also tells the crowd to go and watch Vince Staples' set at the festival, and begins humming Staples' track 'Lift Me Up', mainly to himself. This is a band so supremely confident in headlining. Nothing new is expected of Red Hot Chili Peppers tonight, and they deliver by rolling out the hits with absolute precision.
Poland have lost the football, on a penalty shoot-out no less. But the atmosphere doesn't dwindle as a result, with Beirut's set in the big top amazingly well-attended, with some fans resorting to watching on the screen set just outside the tent itself. Zach Condon's and band serve as a nice breather amongst the chaos, with songs from last year's 'No No No' proving highlights, and a reminder that Condon remains one of the most intriguing voices in modern folk.
M83 comes next, closing the main stage to a crowd significantly thinned from departing Chilis fans. When Anthony Gonzalez released 'Midnight City', it looked like the world was his. Obtuse new album 'Junk' has prompted a slight reconsideration of his lofty ambitions, but the Frenchman still makes tonight's set one that exists on the grandest scale. The set is an explosion of colour, and by all means has the potential to headline across the world, but there just aren't quite enough 'wow' moments, or the roars that should greet the intro to every song in a main stage set. Anthony's ambitions are clearly still of the highest order, but the songs haven't quite caught up yet.
Caribou toured 'Our Love' almost to death last summer. Popping up at every festival imaginable, Dan Snaith and co took the album to every corner of the world, riding on the wave of 'Can't Do Without You'. It's strange to see him back out on the road this year, then, with no new material under his belt. 1.30am in a packed, sweaty tent isn't the time to ponder these things though, with the crowd lapping up every cut from 'Our Love' and 'Swim'. Versions of 'Our Love''s title track and 'Mars' are given meandering, extended outros which take the sound up and down like waves, never sitting still. A closing trio of 'Odessa', 'Can't Do Without You' and 'Sun' is a crushing reminder of Caribou's repertoire of hits, and new material can wait when Dan is still sending the crowd off into the night, arm in arm, sun coming up, repeating "I can't do without you" in a thick Polish accent.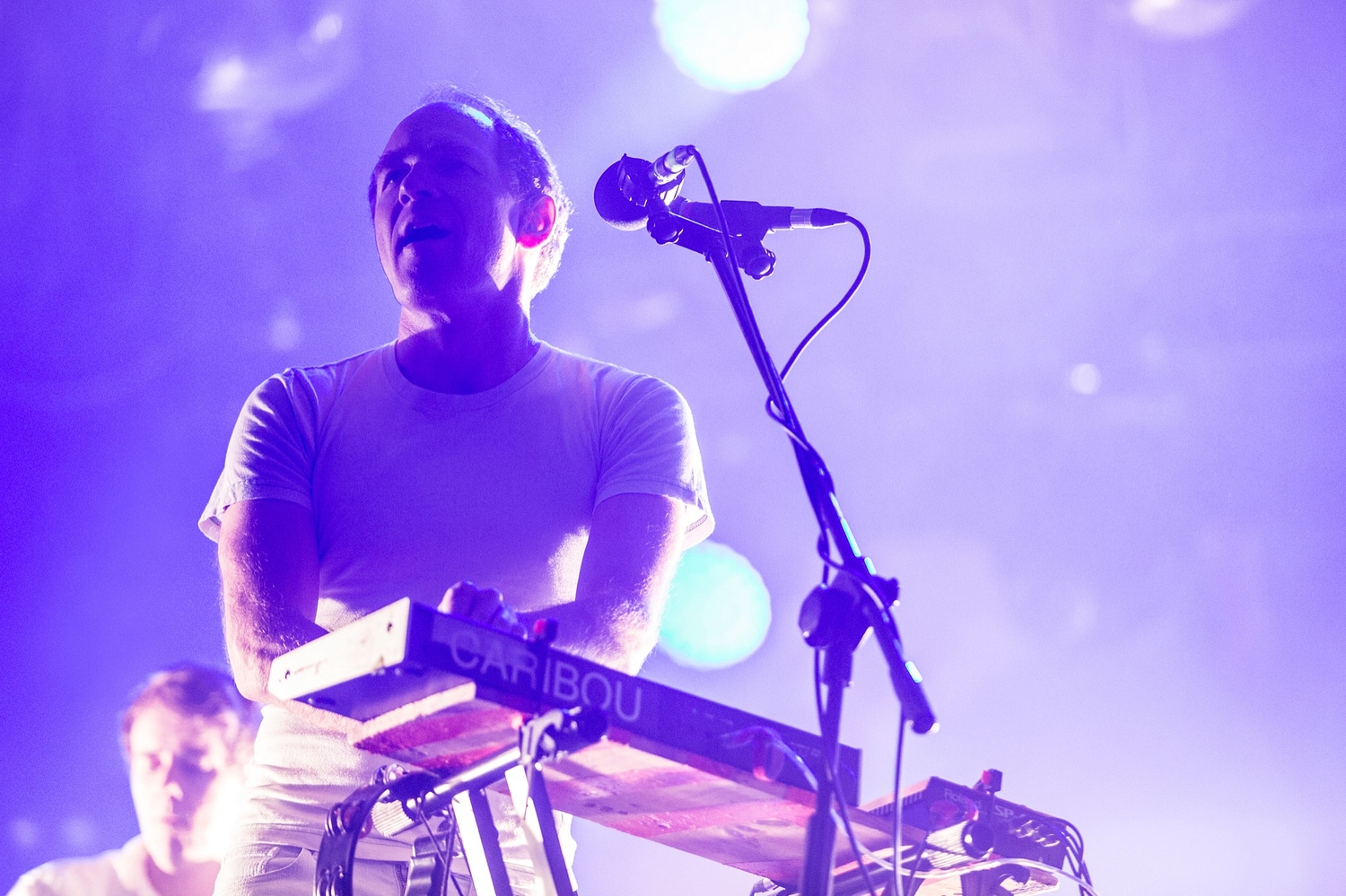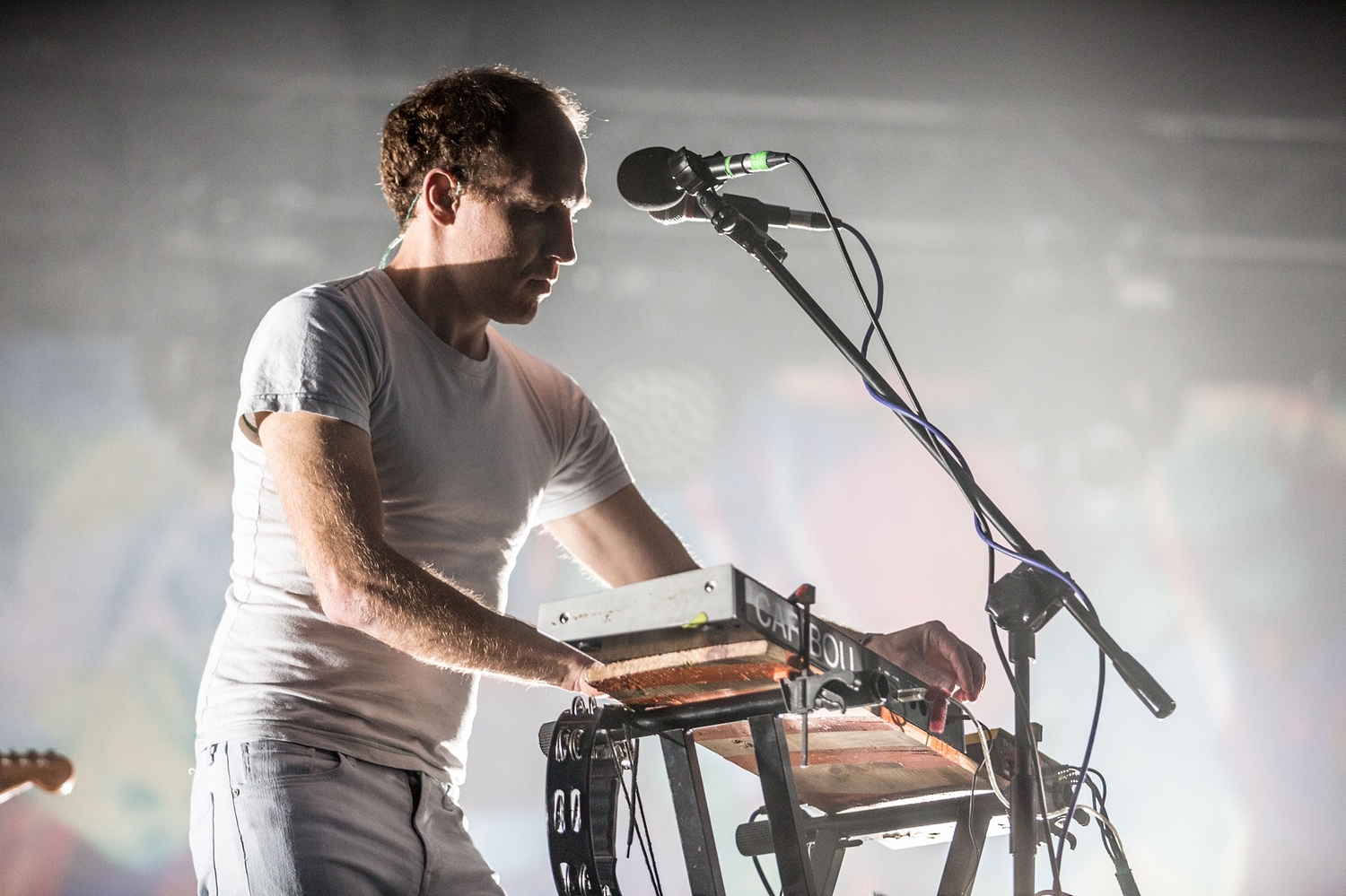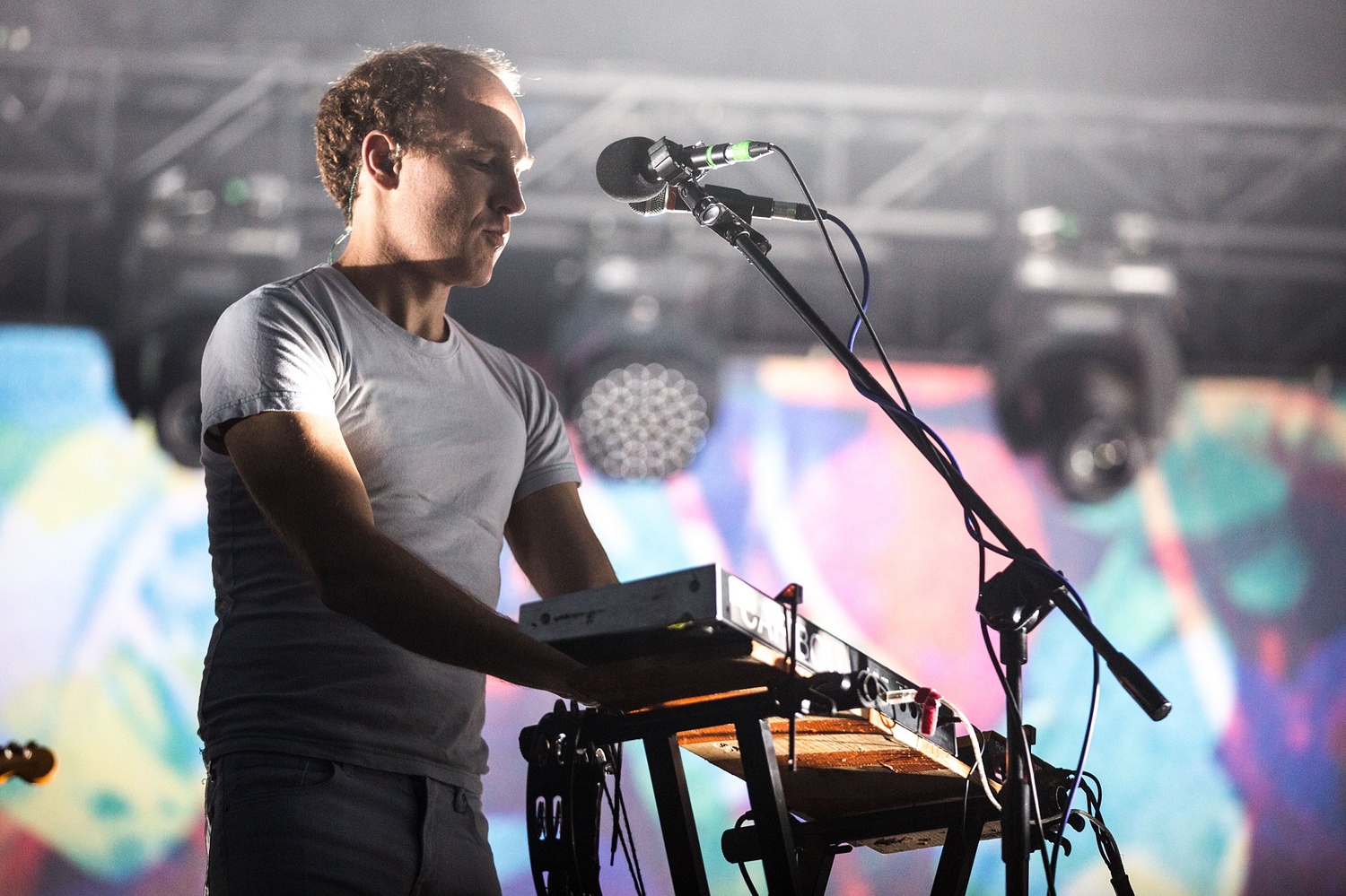 Read More
Featuring James Blake, Romy, Marika Hackman, yeule and more.