Festivals Positivus 2016
15th - 17th July 2016
There's wide-eyed escapism at every turn. And there are plenty of turns to take.
"Love is always going to be bigger than hate," declares Mark Ronson during a Friday night headline set that sees him bounce from Britney Spears' 'Toxic' to Parliament's 'Give Up The Funk' and everything between. It's that spirit of unity that's threaded throughout Positivus. The lineup is wonderfully varied, the likes of M83 and Hot Chip sharing stages with a sunflower-wielding Joss Stone, the catchphrase-titled 7Synths and the Nine Inch Nails-meets-Run The Jewels carnage of H09909. The president of nearby Estonia puts in a record signing and a DJ set, HANA performs in a cabin in the forest and there's a Latvian big band doing pop covers on the main stage. The whole weekend is wonderfully bizarre but here, set between the woods and the sea, it makes a crazy sort of sense. Nothing is wacky or forced, there's just wide-eyed escapism at every turn. And there are plenty of turns to take.
Years & Years are effortless pop stars on Positivus' biggest stage. It's Olly's birthday ("I'll never have so many people at my party again.") and their glittering set feels like a celebration, all bubblegum hits and beaming desire. Hot Chip take that carnival atmosphere and run with it. The wig out of 'Over and Over' is played with a bottle of beer in hand, the shuffling hammer of 'Huarache Lights' just gets bigger and bigger before a cover of Bruce Springsteen's 'Dancing In The Dark' opens a door for Mark Ronson's DJ set to march through. Filling in for Ellie Goulding, tonight is "probably the most people I've ever DJed to" and he feeds off of the scale of it all. Mark has two tricks up his sleeve: funk-drenched songs and confetti cannons, and he uses both by the bucket load. It's not quite hit after hit after hit but when he's good, he's really very good. And he plays 'Uptown Funk' twice, so.
It's been a while since we've seen Wolf Alice have a battle on their hands. It's the band's first ever visit to Latvia and the muggy opening of 'Your Loves Whore' isn't the best of introductions but with 'You're A Germ' swiftly following, people don't put up much of a fight in falling for them. Every passing song gets a bigger, more excited reaction and there's something special about a crowd slowly losing themselves to Wolf Alice's magic. The band can feel it too. Working at getting the field on-board but seeing the shift before their eyes, it's yet again further proof this band have something special about them. But you knew that already. It's a similar story for The Japanese House. The crowd are more reserved, sitting on the bleachers and letting the atmosphere dance around them, but every movement is taken in and treasured.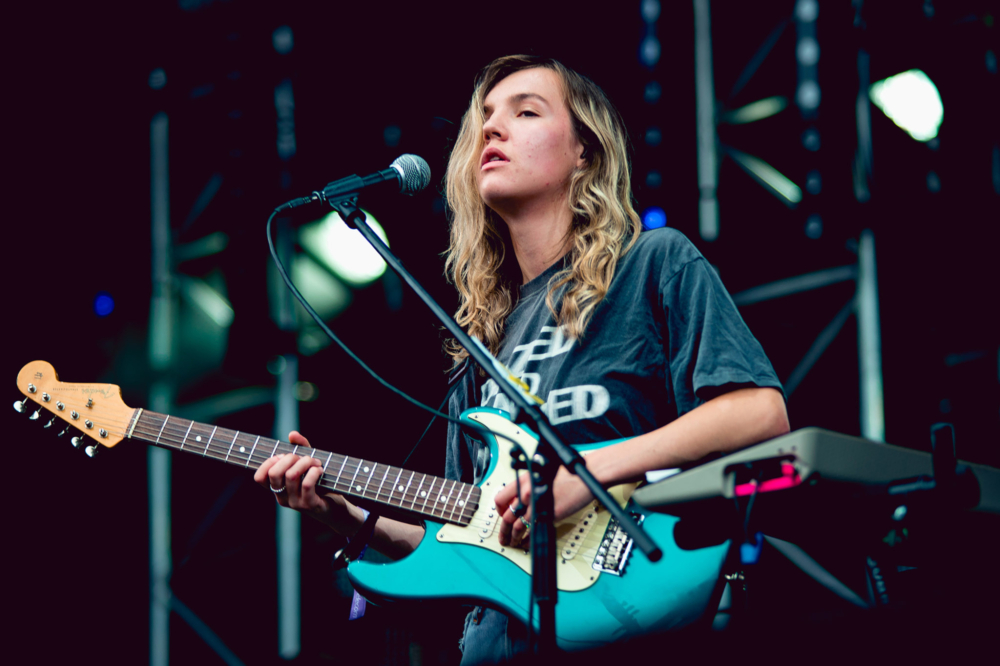 There's nothing tentative or gradual about Oh Wonder today though. From the moment they walk on stage, there's an outpouring of love for the band and as they deliver hit atop hit, energised and rearranged after ten months on the road, it just gets more open. More impassioned. Today, everything falls into place and it's a joy to behold.
Grimes' headline set on the second stage isn't as straight down the line. It's joyous, sure, but it also taps into something more. Energetic to the point of chaos but never out of control, the hour-long assault is beautiful, wondrous, terrifying and impossibly empowering. She bounces, shrieks and dances about the stage as we glimpse behind the curtain and see Grimes, the wizard of awe. Technical and choreographed, there's still room for visceral dirt and an intense, intimate connection between art and audience. And as challenging and progressive as the show is, Grimes never loses sight of the need to entertain, to have fun, and to get everyone involved. There's a genius to tonight and it's accessible to everyone.
Any act would have a hard time following that but with almost fifty years of performing under his belt, Iggy Pop's probably got a harder time than most. While his peers struggle to recreate the glory days of old, Iggy Pop is living them today. Delivering knockouts from the off, 'No Fun' into 'I Wanna Be Your Dog' into 'The Passenger' into Lust for Life' hits hard. Tonight is a masterclass in melding nostalgia with relevance. "This means everything to me," Iggy screams to the packed crowd. And you believe him. That lust for life isn't going anywhere anytime soon and tonight, it's shared by the whole of Positivus.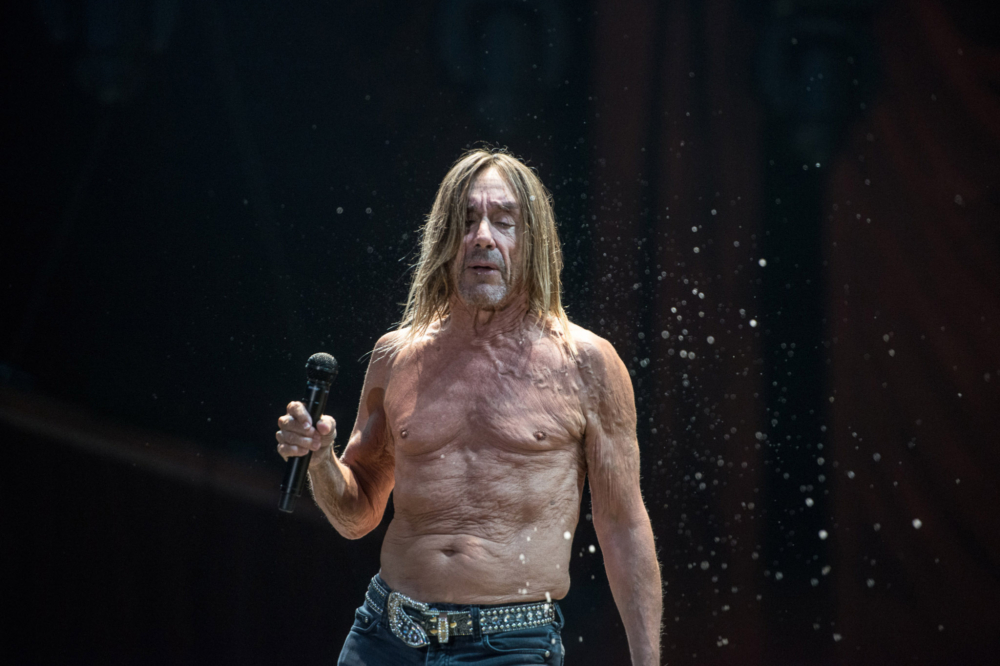 Photos: Konstantin Kondrukhov, Kristaps Bardziņš, Krists Luhaers, Rytis Šeškaitis for Positivus
£11
Read More