Live Review
Sigrid, Shepherd's Bush Empire, London
14th March 2018
There's an invigorating momentum behind the Norwegian right now, and it carries her biggest show to date.
It's only March, but across the start of 2018 - from being crowned the BBC's Sound Of winner and finding her way onto every Ones To Watch list going - Sigrid has gained a frightening amount of momentum. The early buzz around her 'Don't Kill My Vibe' EP was blown out of the water by the fizzy smash 'Strangers', and it feels like she's on an inevitable path to superstardom.
The feeling carries tonight's show at Shepherd's Bush Empire, the Norwegian's biggest to date. Opening with 'Go To War' - her long-time set opener and a track it's almost criminal she hasn't released yet - and following it with breezy, sunny newie 'Schedule', the venue is hanging on her every move before she's even played a note of music that's actually out in the world. When it does happen, on third track 'Plot Twist', the reaction is, naturally, huge.
New single 'Raw' is given an outing only minutes after it's shared online, at Sigrid's stage time of 9pm, and it widens her palette significantly, a radio-ready cut helmed by earthy synths. "No apologies for being me," she quips, and there's a refreshing disregard for pretence about the whole show, and Sigrid in general.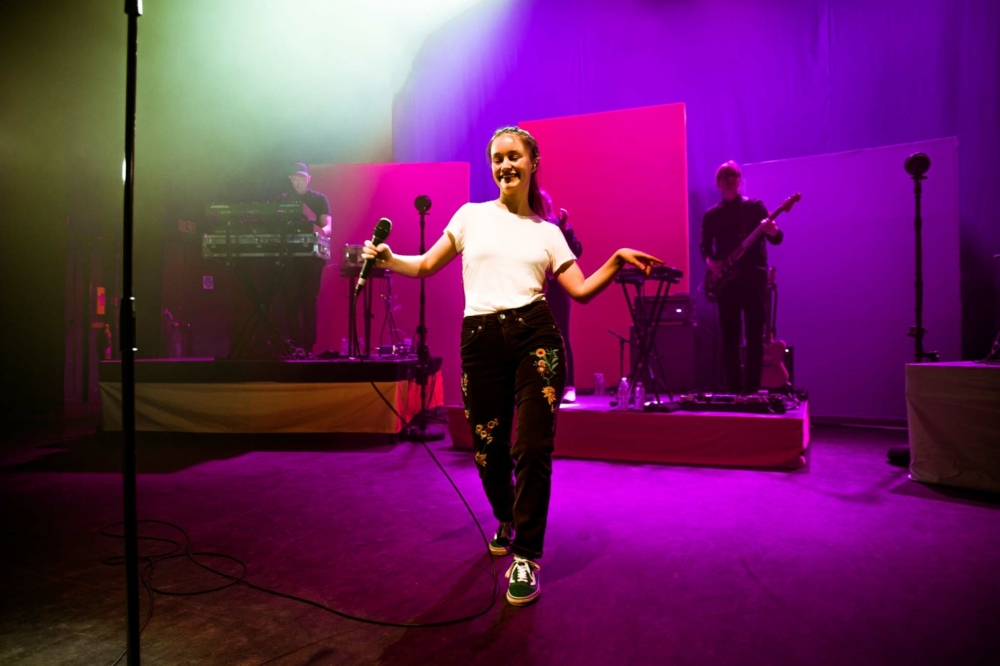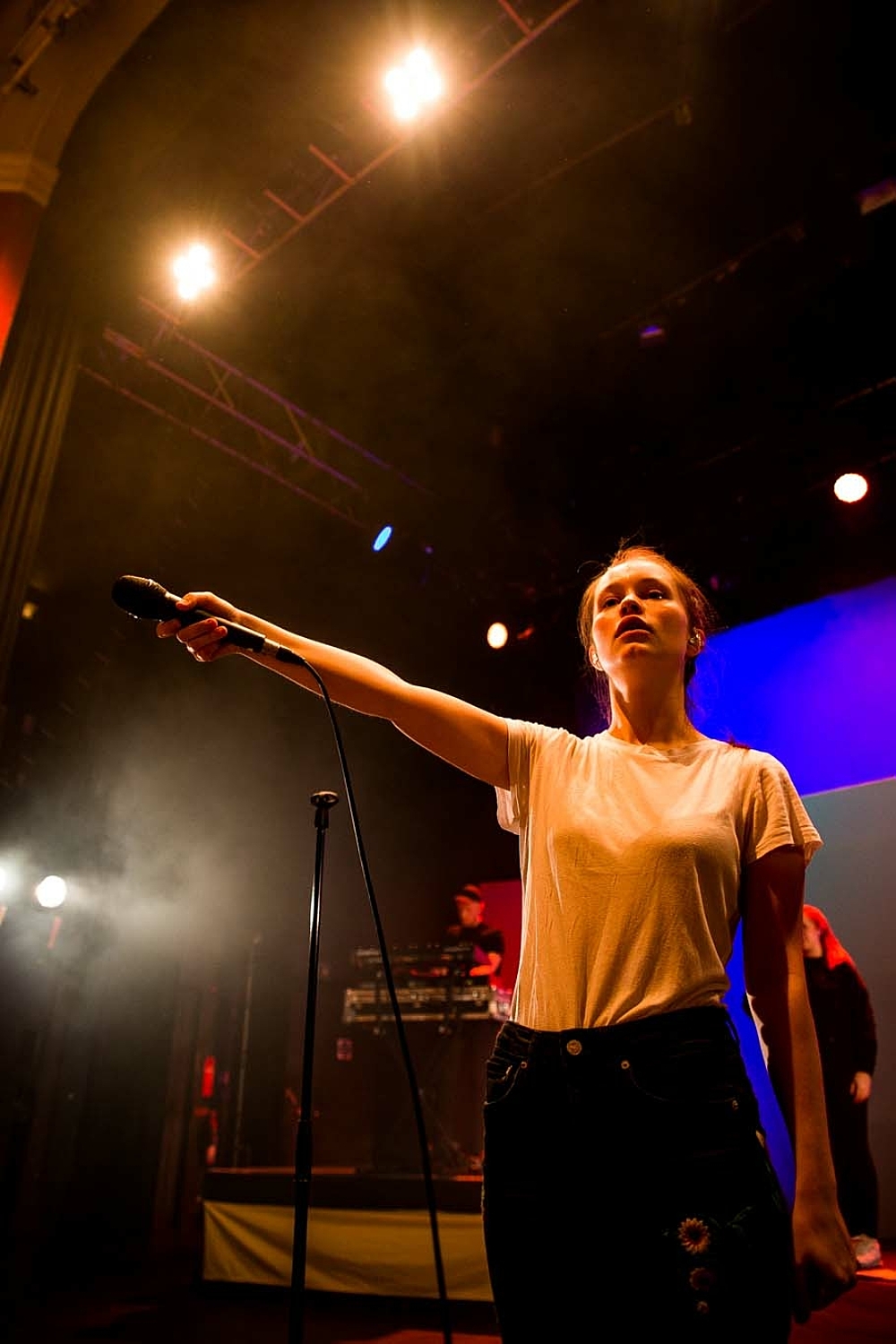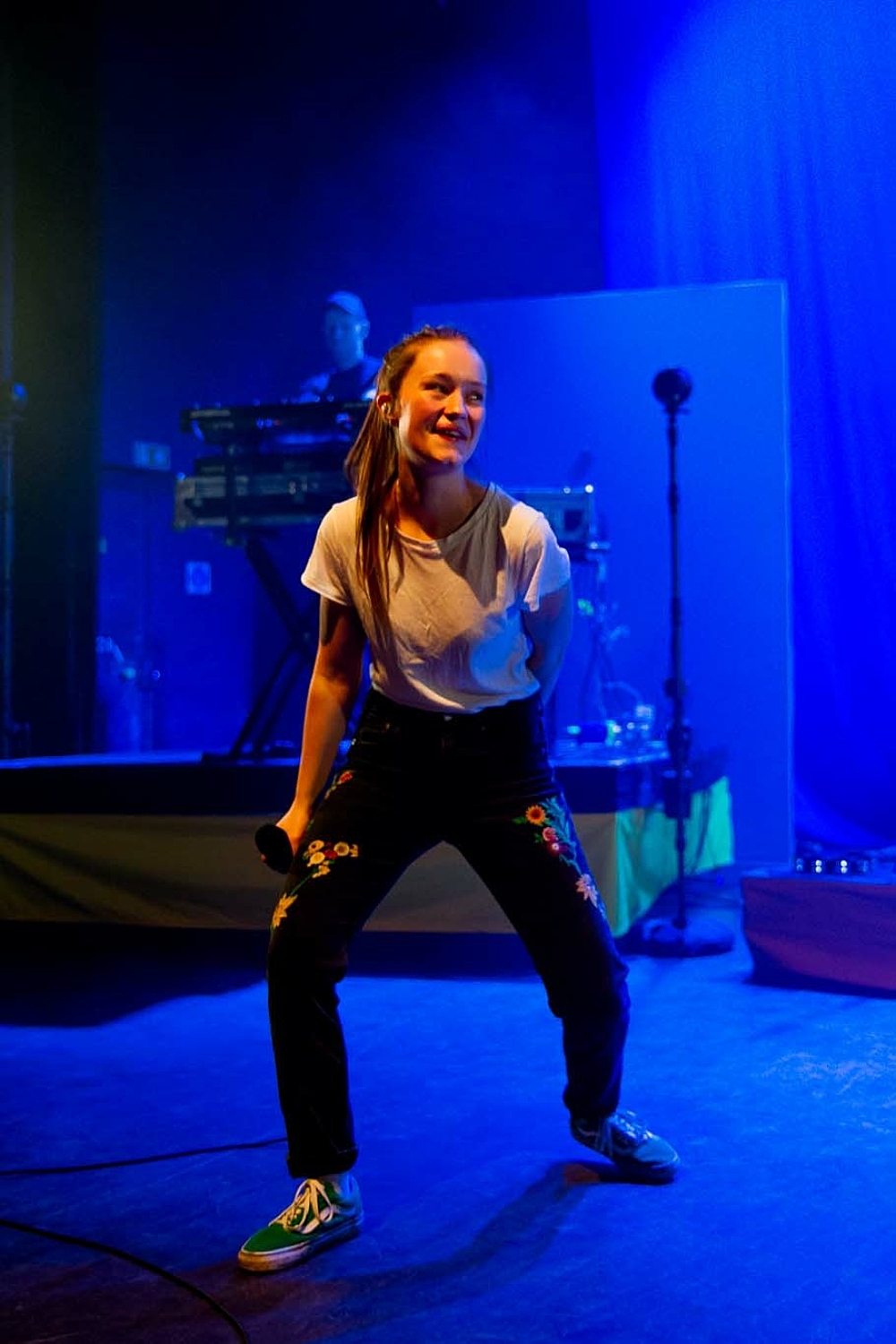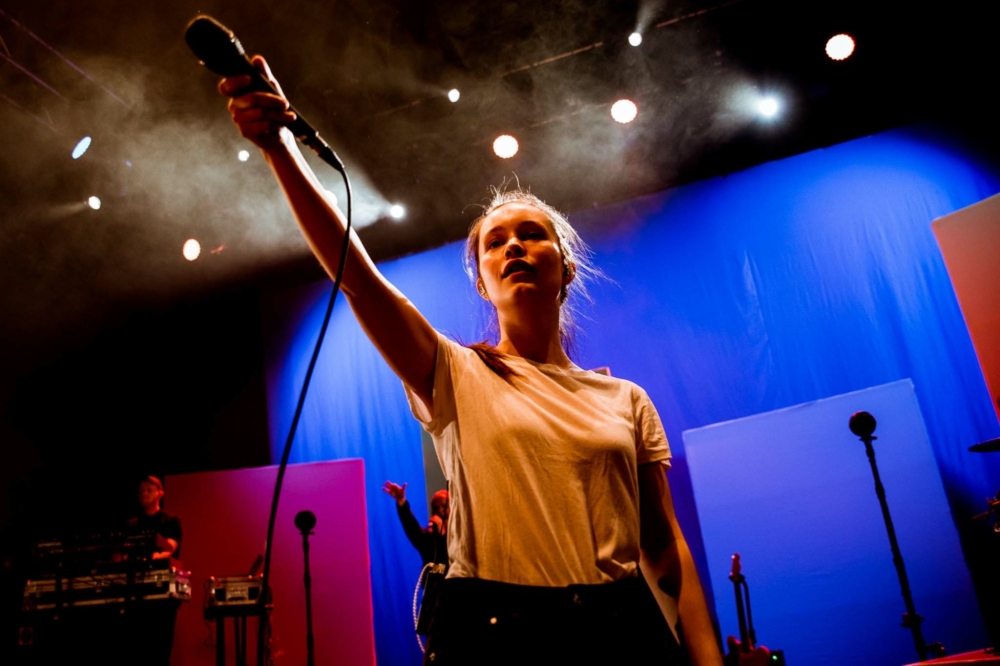 Despite being firmly herself, and straying away from visual flamboyance, signs are creeping in that Sigrid can become a commanding, crowd-pleasing star. Handing vocals over to the crowd in a chaotic, joyous 'Fake Friends' and letting them sing pretty much the whole of a gorgeous 'Dynamite', she's becoming more of a nimble, clever frontwoman with each next show.
It doesn't lead to any emotional stunting, though. After 'Strangers' receives a gargantuan reception and the first, warped notes of 'Don't Kill My Vibe' see the noise grow even more, the tears start flowing on stage, so the crowd carry the entire first verse. It's an outpouring of emotion from an artist so brilliantly honest, and experiencing such a dizzy rise. Once the smattering of promising new cuts that she plays tonight - from the almost choral 'High Five' to the delicate, plucked 'In Vain' - are released, the slight dips in atmosphere that tonight sees will be filled in, and Sigrid's arrival as a superstar will be complete. It's only a matter of time.
Photos: Ellen Offredy / DIY

Get your copy of the latest issue
£13
Read More