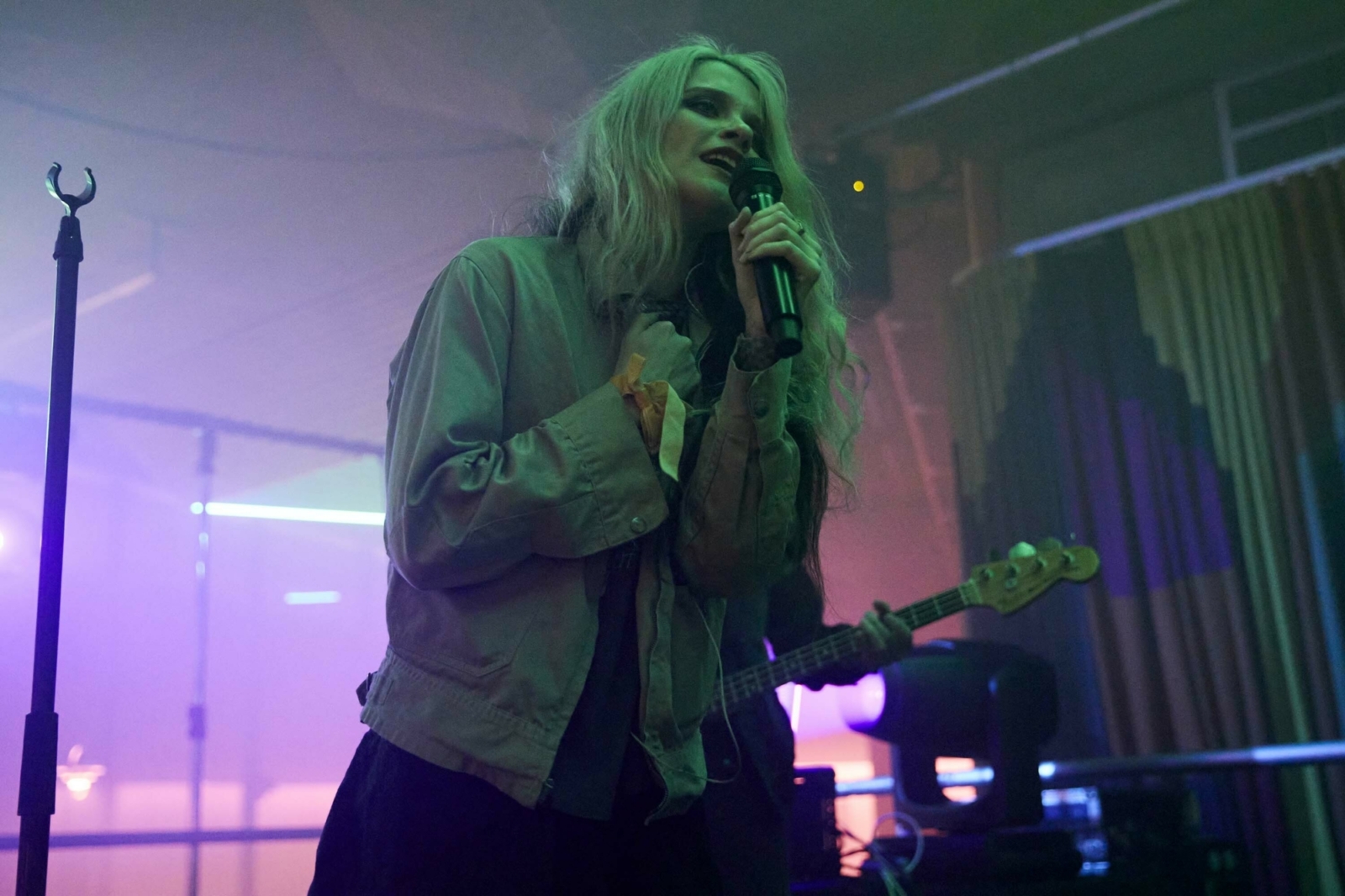 Photo: Burak Cingi
Festivals Sky Ferreira, Southbank Centre, London
16th June 2022
Although she carries herself with the same resignation as the previous weekend's performance, on stage her art comes to life.
"Story of my life," Sky Ferreira muttered standing in front of an expectant Primavera crowd last weekend. She was battling with technical difficulties that - she later revealed - left her with nothing but white noise in her ears. Opener 'Boys' was ultimately abandoned following a couple of false starts. Sky was visibility frustrated, having arrived almost fifteen minutes late and causing a flurry of rumours through the crowd that the LA singer was unlikely to show up at all. Hidden by large dark sunglasses, she had evidently written the performance off as a total failure. From the crowd, things were very different. Her brazen guitar driven pop sounded huge next to the Barcelona beach, and fans - some of whom had waited nearly a decade to hear the tracks live - lapped it up.
Five days later, history looks set to repeat itself at London's Southbank Centre. Sky is billed as a 22:30 start on a stage set up in the foyer of the Queen Elizabeth Hall as part of the Grace Jones-curated Meltdown. The time arrives and quickly passes. Longtime followers are not surprised. An hour later things are feeling more ominous, when shortly before midnight the lights drop and the smoke machines kick in. Sky, as effortlessly cool as ever, takes to the stage and glides into '24 Hours'. This, the crowd realises, is really happening.
It's been six years since Sky last set foot on a UK stage, and nine years since the release of her only album to date, 'Night Time, My Time'. Much of the conversation since has painted a turbulent picture of the then-teen cult sensation. Her ability has been overshadowed by battles with her record label, troubled relationships, and a second album yet to materialise. Although she carries herself with the same resignation as the previous weekend's performance, on stage her art comes to life.
She sounds good, even if she shies away from the microphone between tracks. But how tonight actually sounds is largely irrelevant. It's all about how it feels for an audience drowned in hazy smoke and neon lights. These songs have become mantras over time, not least the punk-infused 'Nobody Asked Me (If I Was OK)' – a track that continues to narrate Sky's existence. The crowd here are with her through every note, from the dirge of 'Downhill Lullaby' to the cathartic self-destruction of 'I Blame Myself'. It all feels quite fitting for the space, a blank canvas that transports the performance to a humid nighttime LA carpark.
Despite its late start, Sky runs through fifteen tracks - dominated by her debut album and spotted with a couple of covers. Nobody leaves the room early, and the biggest reaction is unsurprisingly reserved for closer 'Everything Is Embarrassing'. In person, those words appear to punctuate Sky Ferreira's inner monologue, but for her fans it couldn't be further from the truth. It's raw and unfiltered, and really, everything is exactly as it should be.

Get your copy of the latest issue
Read More