Live Review
Spring King, The Bullingdon, Oxford
12th February 2017
There are screams and a surge of movement before they even start.
Rescheduled from its original October date because of Tarek Musa's ill health, Spring King are back and better than ever, ready to take on a sold out Oxford Bullingdon, packed out with a surprisingly diverse age range all of which join in with the repetitive chants (sometimes screams) of "OCTOBER!", as if the anticipation during the near four months can only be released through the medium of shouting that one word.
Expectations for the first night of any tour are always a bit wary, but as soon as Spring King take to the stage it's immediately evident that there's nothing to be worried about here - there are screams and a surge of movement before they even start playing. They power through a set full of tracks from debut 'Tell Me If You Like To' the energy bouncing back and forth between the band and the crowd, each time rising just a little bit more. Performances of 'Who Are You', 'Mumma', 'City' and 'Detroit' send the disco ball above the crowd swinging manically as crowd surfers throw themselves toward the stage. But, it's the set closer that everyone's been waiting (and shouting at any given opportunity) for. 'Rectifier' closes the set and with it induces a sense of relief, as all those who waited the four extra months to see the Manchester band finally relax.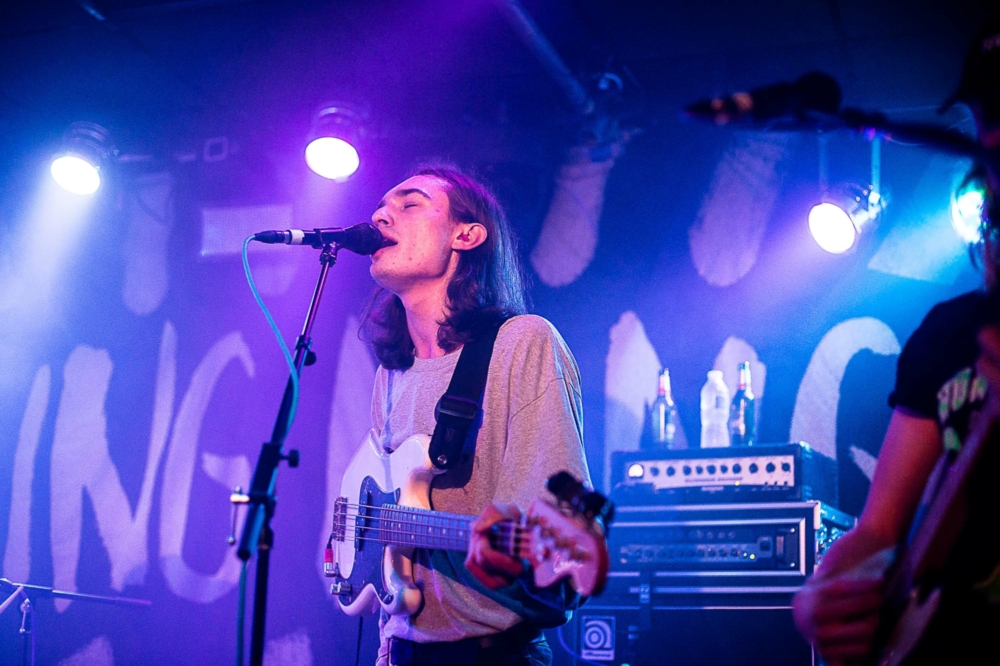 Photos: Tim Easton
Read More