Festivals
St. Vincent, Chemical Brothers, Reykjavíkurdætur and more make Slovakia's Pohoda Festival a leftfield gem
Ride, Tune-Yards and Confidence Man were among the weekend's other top-hitters
Roughly translated as "comfy" or "contented", Pohoda Festival – located in Trencin, Slovakia – separates itself from the bulk of UK and European weekenders from the off. Rather than cramming as many people as possible in to watch one of that season's big names on the circuit, the emphasis here is on the whole experience. At 30,000 capacity (and sold out), it's busy but not overwhelmingly so; vast areas dedicated to lounging around, drinking wine and perusing various stalls / talks / arty diversions dominate the field, while the music stages are easily accessible and, thankfully, almost uniformly joyously loud. In short, after last weekend's Finsbury Park disasters, it's a welcome reminder of how festivals can and should be done.
The line-up, too, is a slightly leftfield one in comparison to most doing the Euro rounds this year. Sure its size might dictate that headliners are slightly smaller (though still massively credible), but even throughout the bill Pohoda favour the more interesting and avant garde (from former PC Music producer turned soloist SOPHIE to Icelandic all girl hip hop troupe Reykjavíkurdætur) over your standard set of indie bands. Really, the only slightly baffling curveballs come from the UK's corner, in the form of king crooner Jamie Cullum and naff mum-friendly sorts Scouting For Girls. Sorry about that, Slovakia.
Not so much easing us in, as demanding that we go full pelt into the weekend, The Chemical Brothers headline Thursday's warm-up night with a set that's as visually glorious as it is audibly jubilant. Filling the crowd with never-ending lasers and lights depicting all manner of robots and the like, it's the kind of immersive show that pulls you in from the off; sure, the universal bangers ('Galvanise', 'Hey Boy Hey Girl', 'Block Rockin' Beats') might predictably come near the back end of proceedings, but there's enough giddy hedonism to carry even the less well-known numbers through. After nearly a quarter century in the game, the duo know exactly what to do in this environment.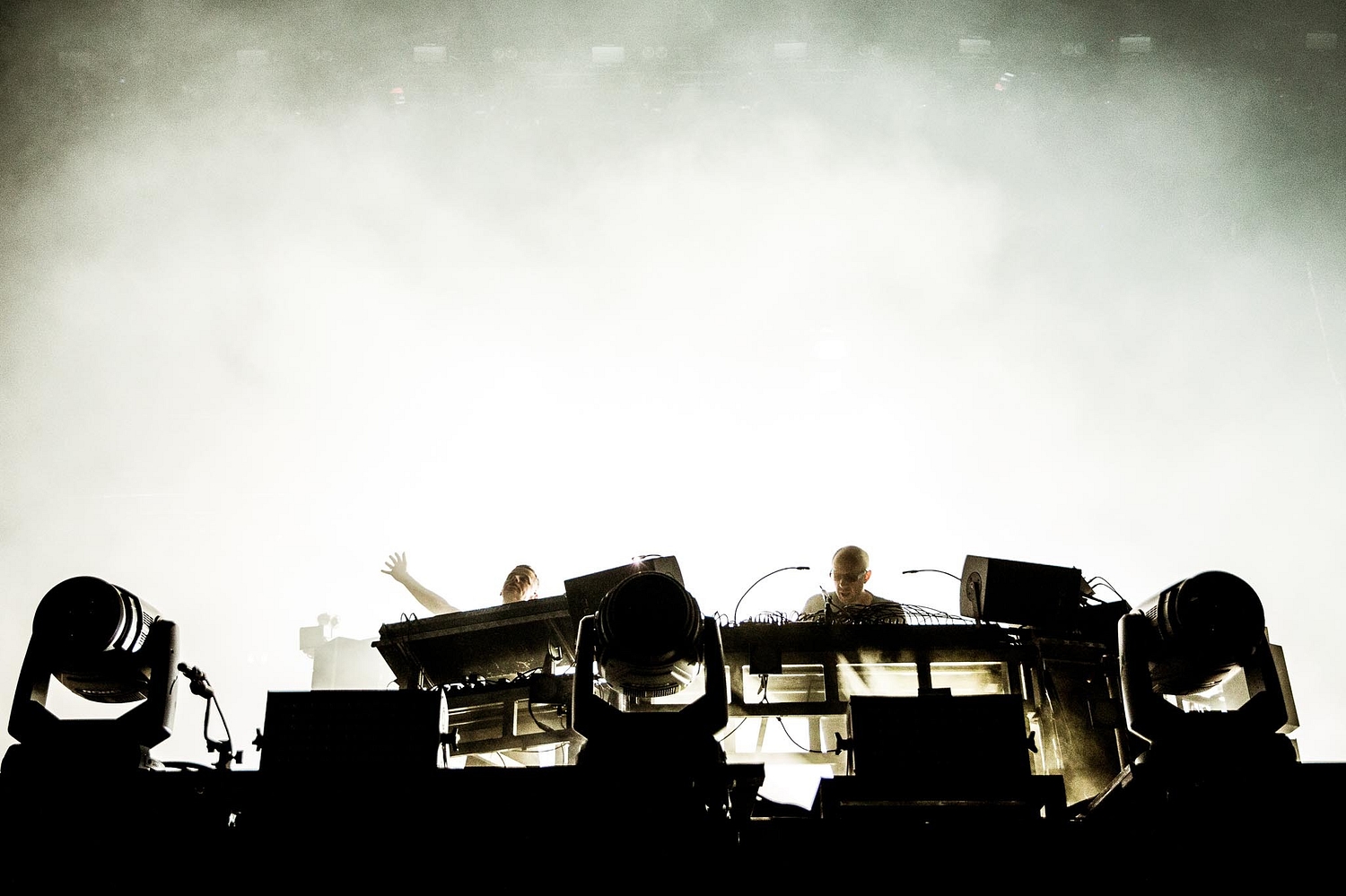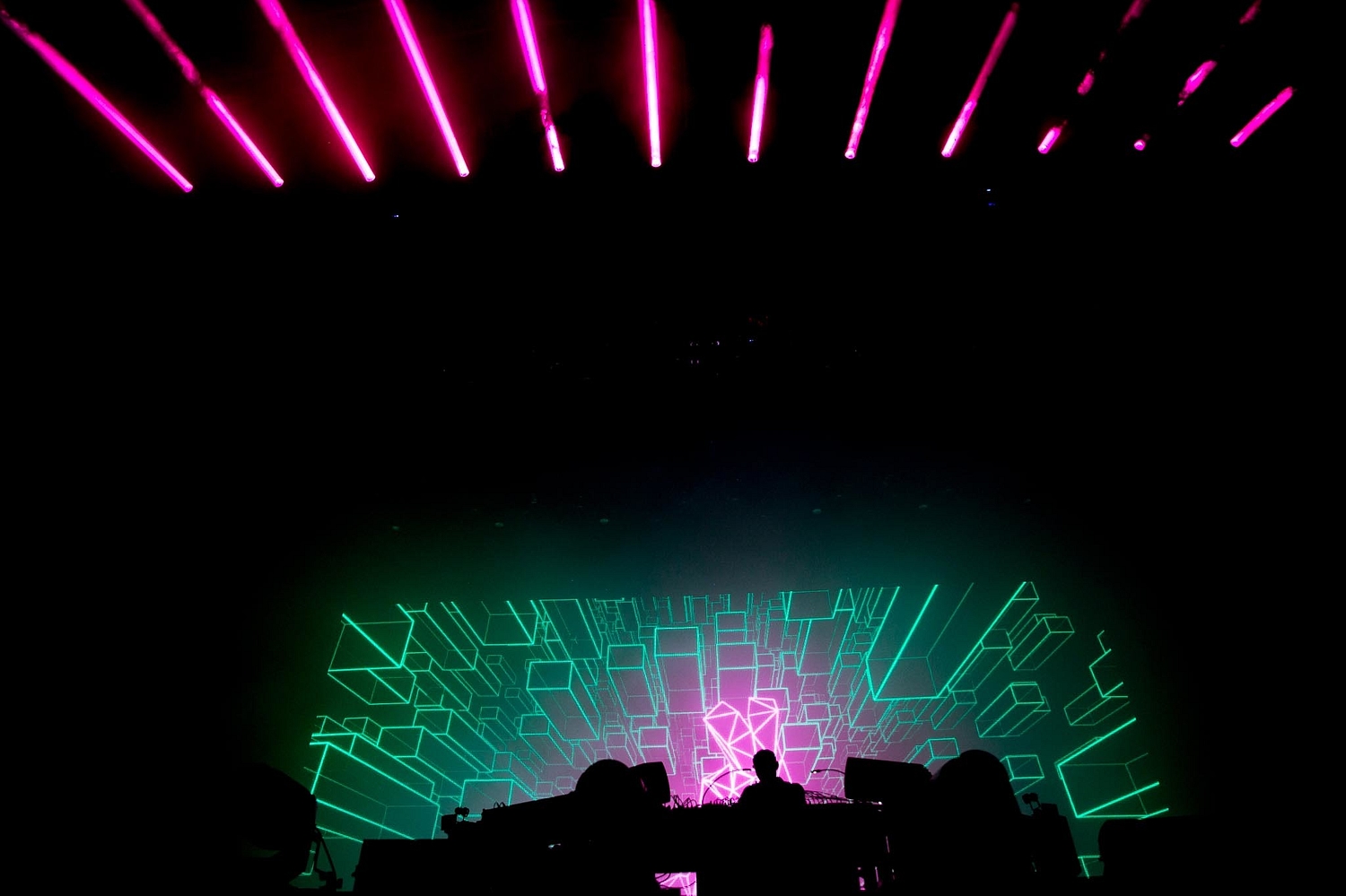 Friday kicks off like the party never stopped, with Aussie quartet Confidence Man. On record, the band are obvious dancefloor fillers – landing somewhere between the playful beats of Jagwar Ma and the sugary 80s pop of Dee-lite's 'Groove Is In The Heart'. On stage, however, they're the all-singing, all-dancing, all-costume-changing perfect festival band. Breaking into ridiculous choreography (while keeping completely deadpan) throughout, at various points singers Janet Planet and Sugar Bones intermittently: crawl around the floor like cats, spray the crowd with champagne, spend several moments checking themselves out in a mirror and gyrate around with saucy abandon. It's ridiculous and brilliant, and the packed tent can't get enough.
Slovakia's Diego are a more sedate proposition, but their indie melancholy lands on the right side of 'slightly too wet', while Jessie Ware has to battle actual physical rain (and a fair amount of it) for her early-evening set on the second stage. With strong storms forecast all day, she's lucky really though; a little bit of weather can't dampen the crowd's stoicism. And though her vocally-impressive Radio 2 croons might be a bit 'nice' to ever truly excite, there's still something undeniably warm and charming about Ware as a performer that wins through.
Back from the dead to teach The Stone Roses a thing or two about how to do a baggy reunion and still actually, y'know, sound good, Ride are a booming, heady juggernaut tonight. It helps that the sound levels are high enough to feel like they're burrowing into your spine, but regardless – the Oxford boys' swirling walls of noise sound glorious. "This is a song called 'England Are Gonna Win The World Cup'," informs singer Andy Bell at one point. He's lying, of course, but the gesture's appreciated nonetheless.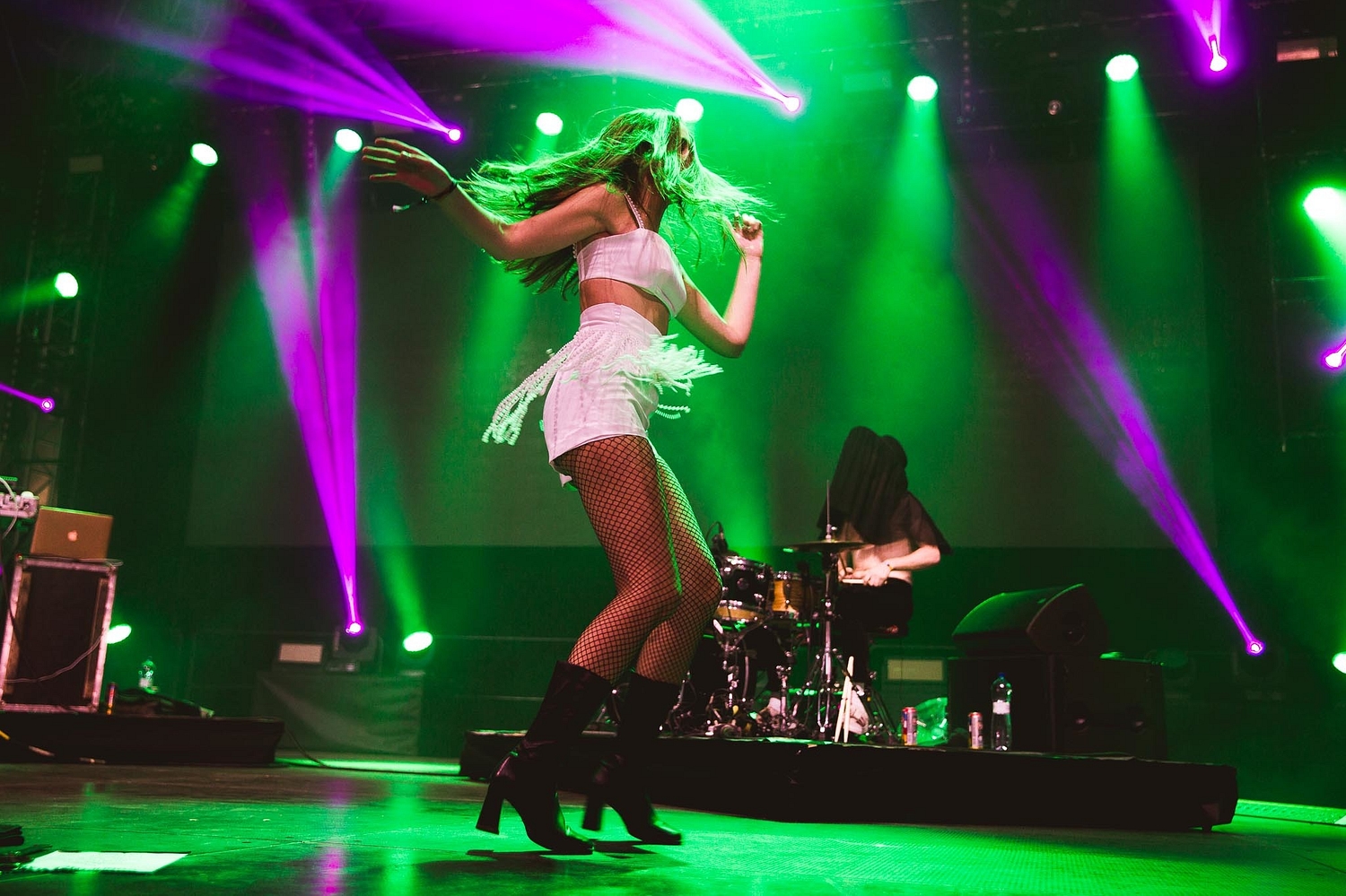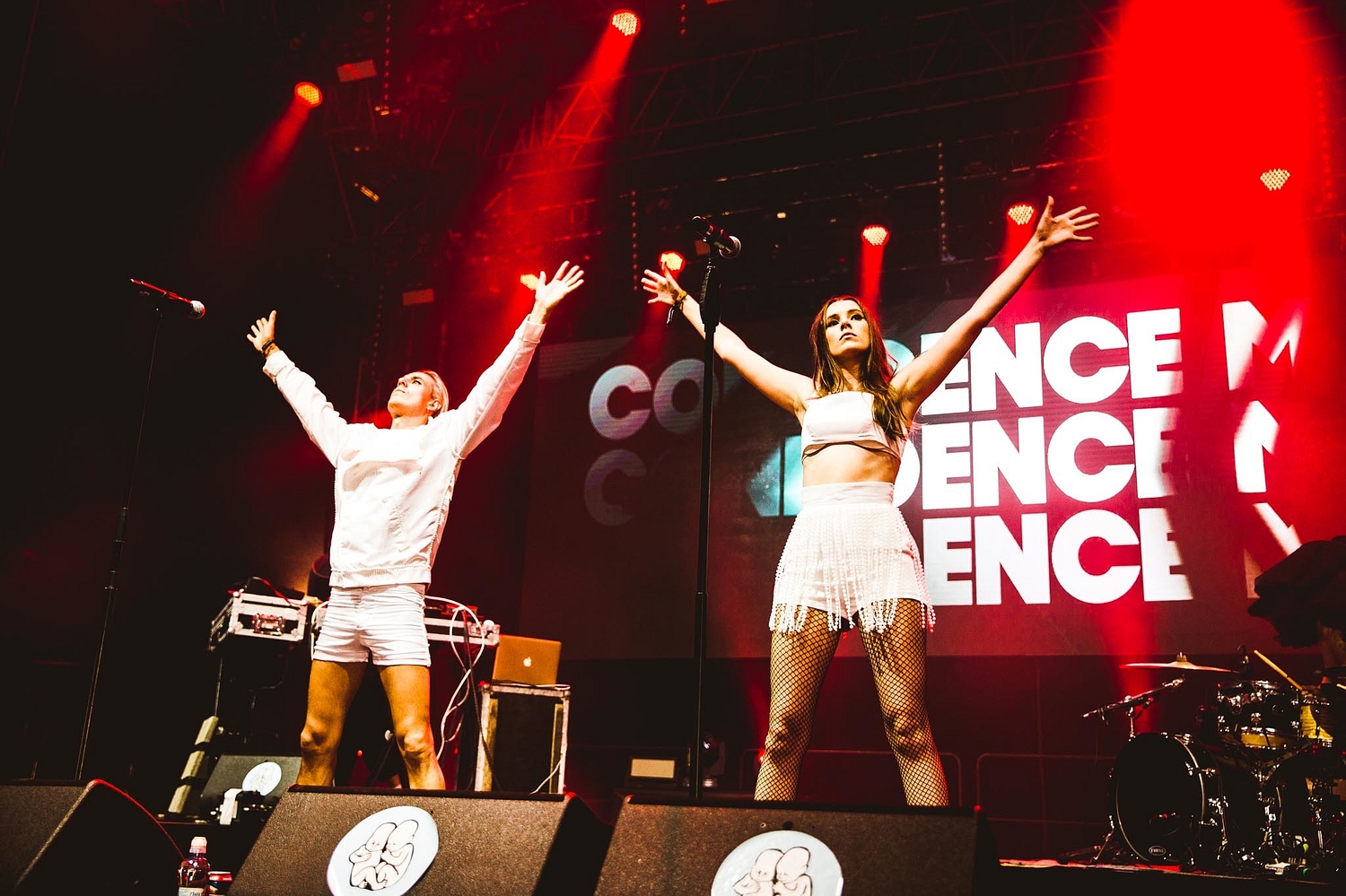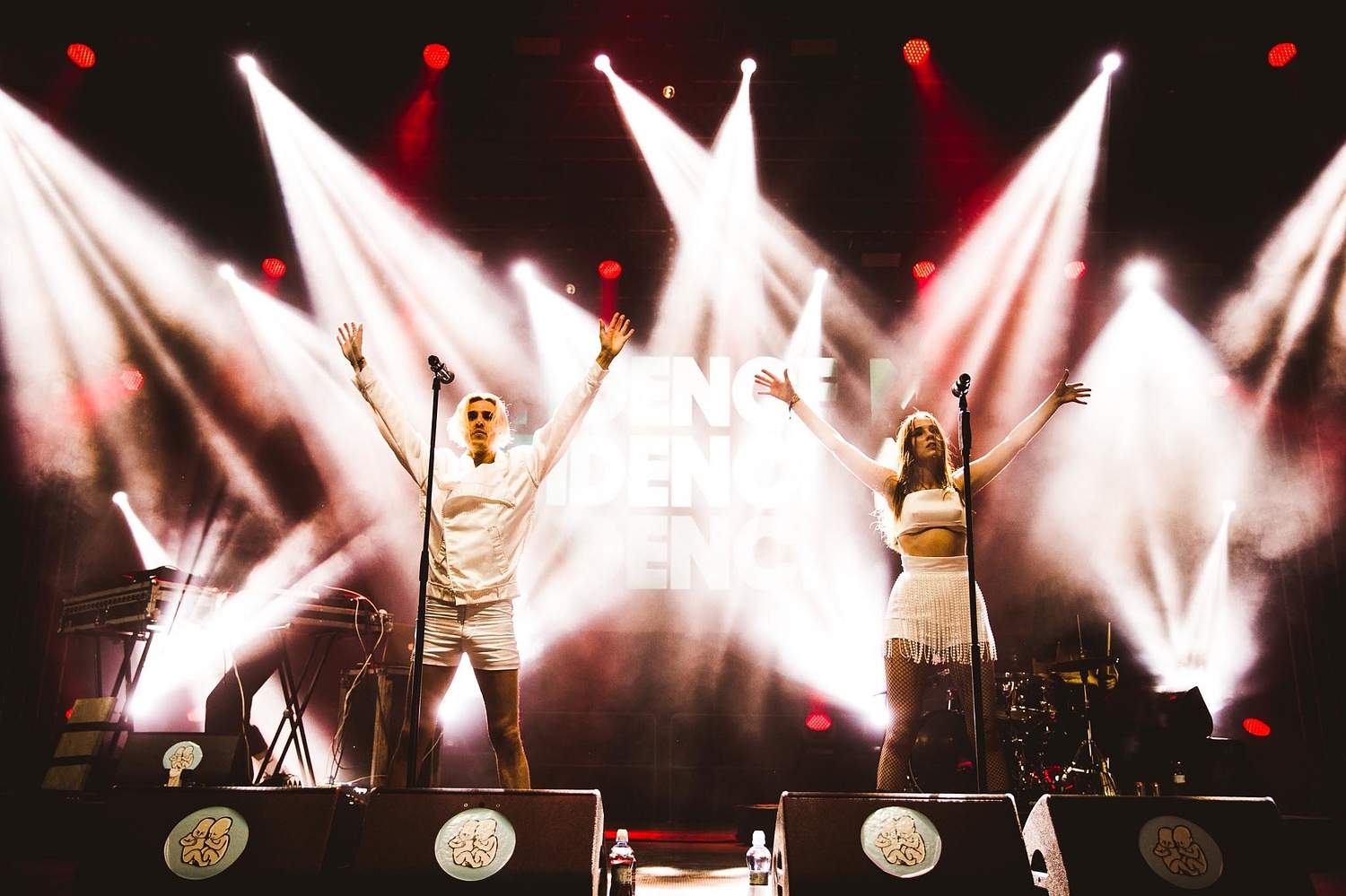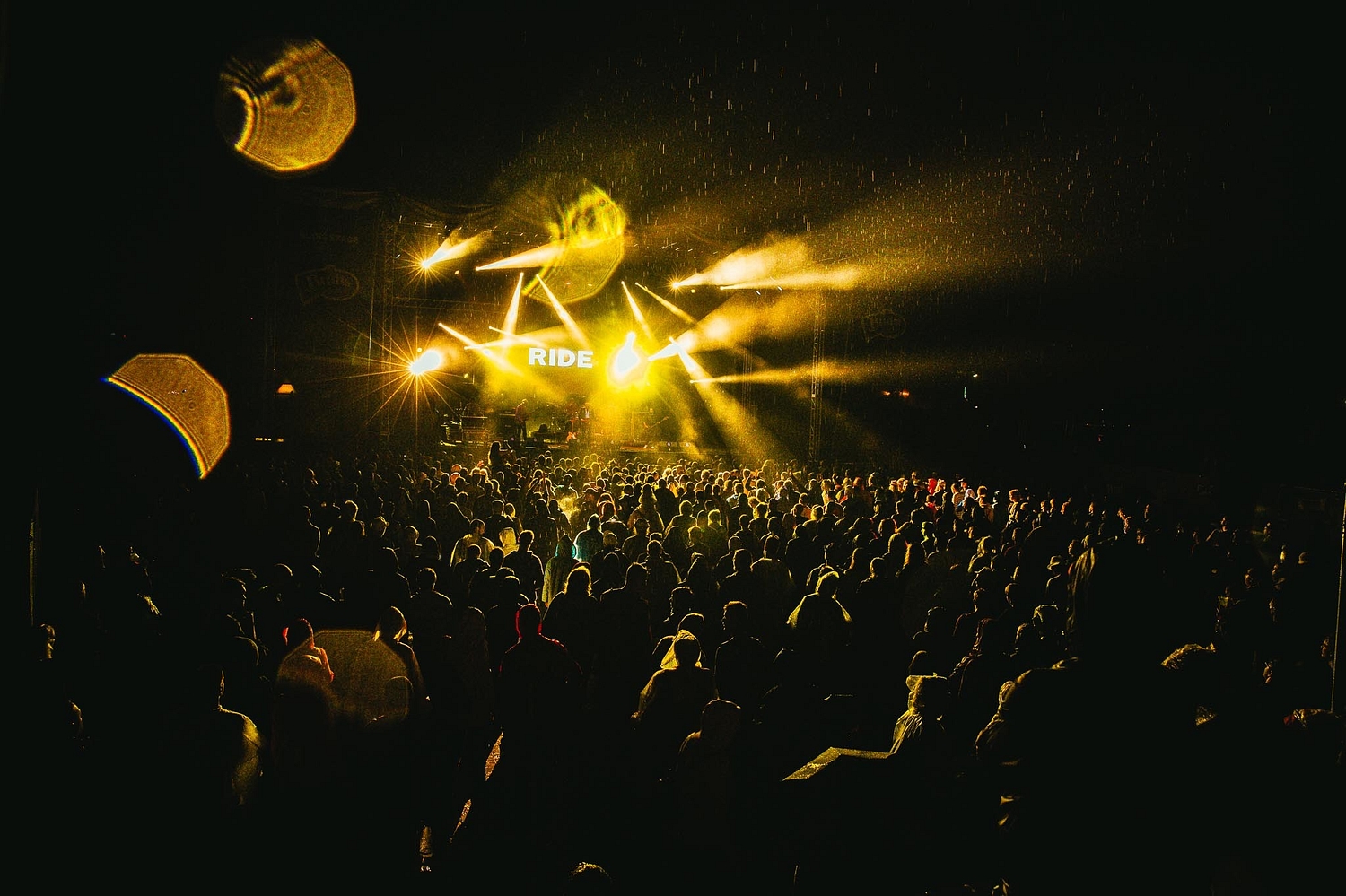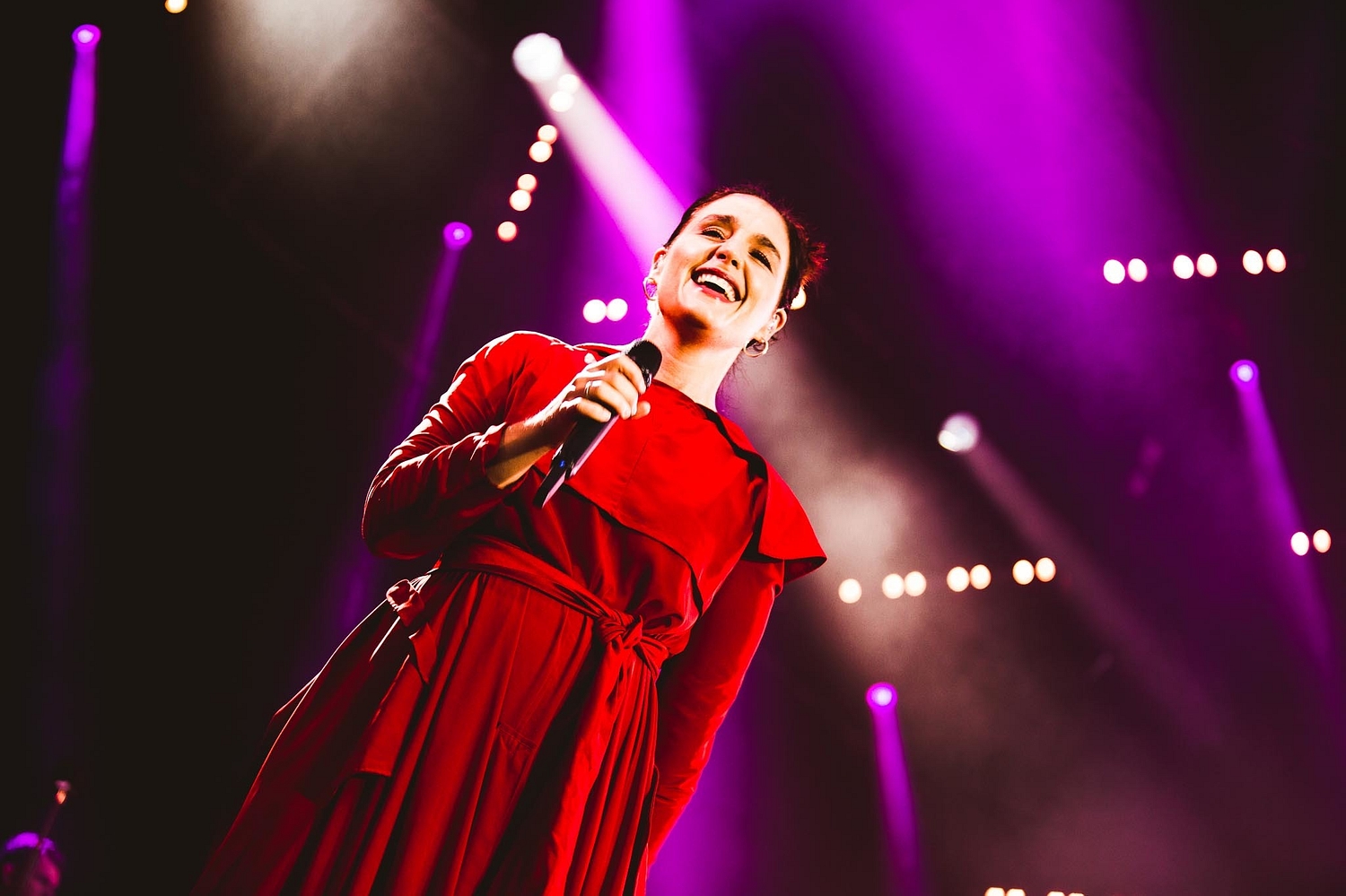 Across the other side of the field, a newly trim and clean-cut (in aesthetic at least) Danny Brown has one of the biggest non-main stage crowds of the weekend. Bounding around the stage and spitting out cuts from 2016's 'Atrocity Exhibition', he's got the sizeable throng in the palm of his hand. And so it's over to tonight's headliner St Vincent – probably the only person in the world who could headline a festival by showing performance art videos of dysmorphic ballerinas and strawberries covered in ants by way of visual stimuli. Her whole set is similarly uncanny; at once jarring, but beautiful, unsettling but badass, the masked men who quietly place guitars on her only go to cementing Annie Clark's role as the robotic lynchpin in the centre. Of course, her actual performance is anything but – shredding through 'Digital Witness' and 'Birth In Reverse' like a queen, and standing still and centre stage for a weighty 'New York'. It's masterful and fucking weird, aka exactly what you'd hope from the singular star.
Into Saturday and the biggest, most joyful revelation comes in the form of Iceland's Reykjavíkurdætur. An all-girl hip hop troupe from the country's capital, watching them is a bit like discovering The Spice Girls for the first time – an absolutely heart-swelling, celebratory display of girl gang joy, delivered with the kind of no-fucks-given glee that should inspire a legion in their wake. Swathed in gold chains, swapping mics and dancing with abandon, they may be the second act on their stage to do the champagne trick, but they're the first to imbue this classic act of hedonism with something a little bit more important. Talking about Iceland's Slut Walk – an annual event designed to combat victim-blaming – their live show might be giddy and glorious, but there's an underpinning, crucial message of empowerment to everything they do that makes the group seem downright important.
Back out in the sun, and Croydon girl Jade Bird might be a slightly simpler proposition, but her country-tinged acoustic-led tracks still carry a fair amount of clout. It's partly because, hooting her way through various bits of onstage patter, Bird is possibly the most glass-half-full person we've ever witnessed, and partly because she's got a genuinely powerful pair of pipes, but whatever the reason – 'Lottery' and 'Furious' are stronger cuts than you might expect.
With an entire tent about to melt into the ground (holy crap, it is warm), South African-born Nakhane meanwhile looks completely unruffled. Echoing the fragile yet powerful pop of Perfume Genius, he's an utterly captivating performer with the ability to tingle even the toughest of spines.
On the flip-side, Merrill Garbus, aka tune-yards, is aiming for a far more extroverted kind of hypnotism. Her experimental, oddball tribal pop is nothing if not built for dancing, and though it's technically built from the most avant garde of ingredients, the combination does just that – the likes of 'Heart Attack' and massive banger 'Look At Your Hands' turning unusual rhythms and repetitive motifs into unlikely anthems.
It's the perfect example of an unexpectedly brilliant festival artist, from a perhaps unexpectedly brilliant festival. If Pohoda means content, then we're feeling very pohoda indeed.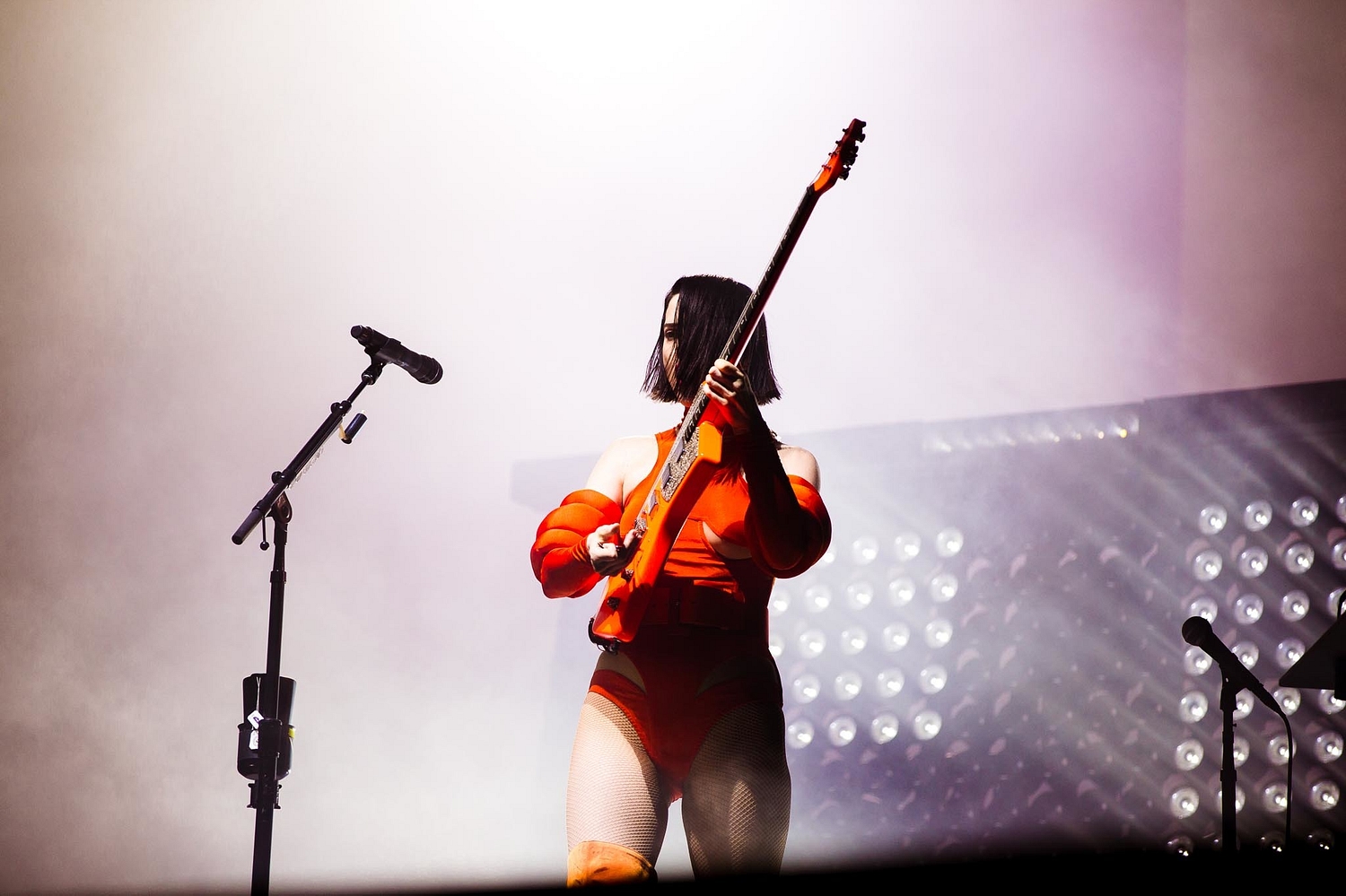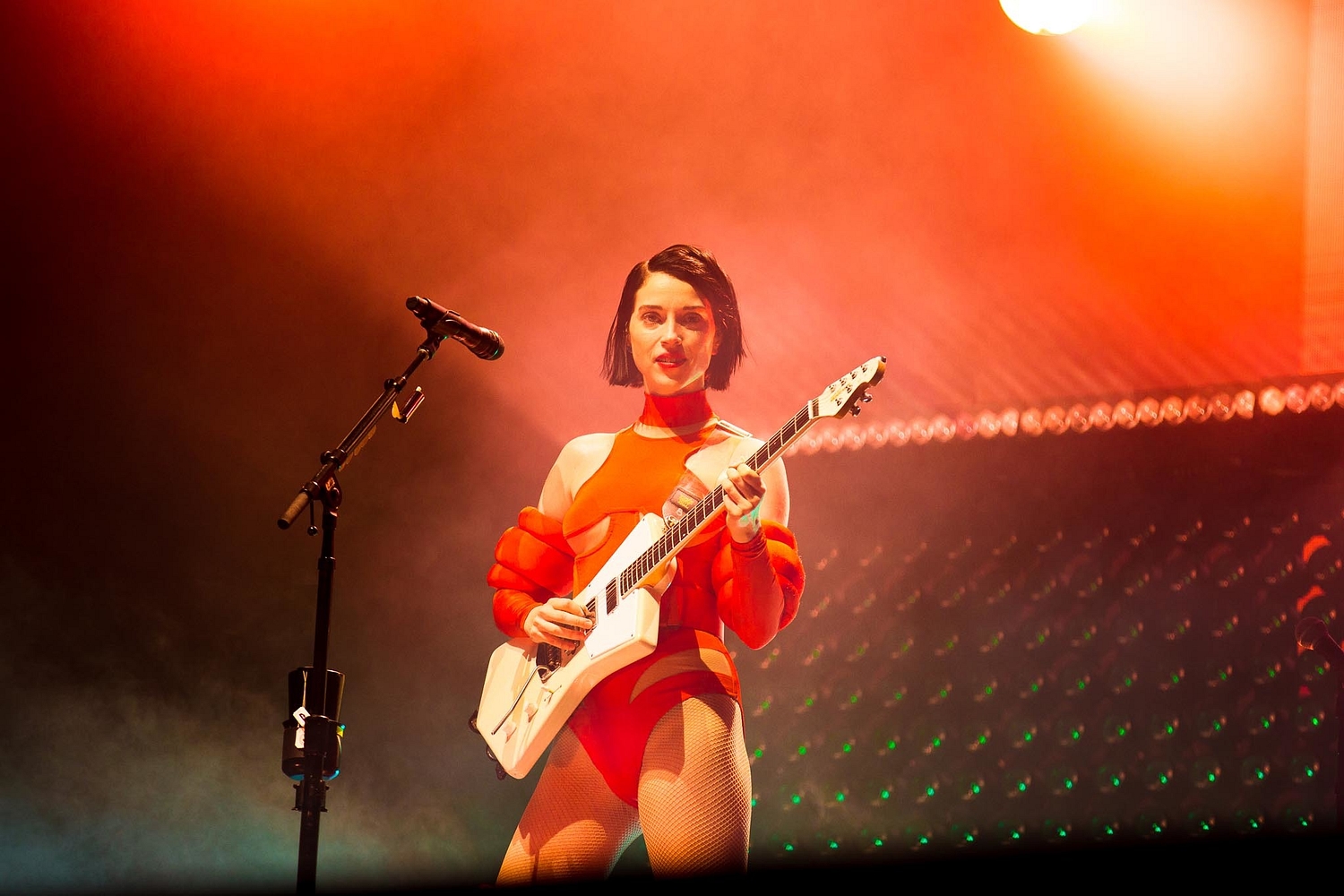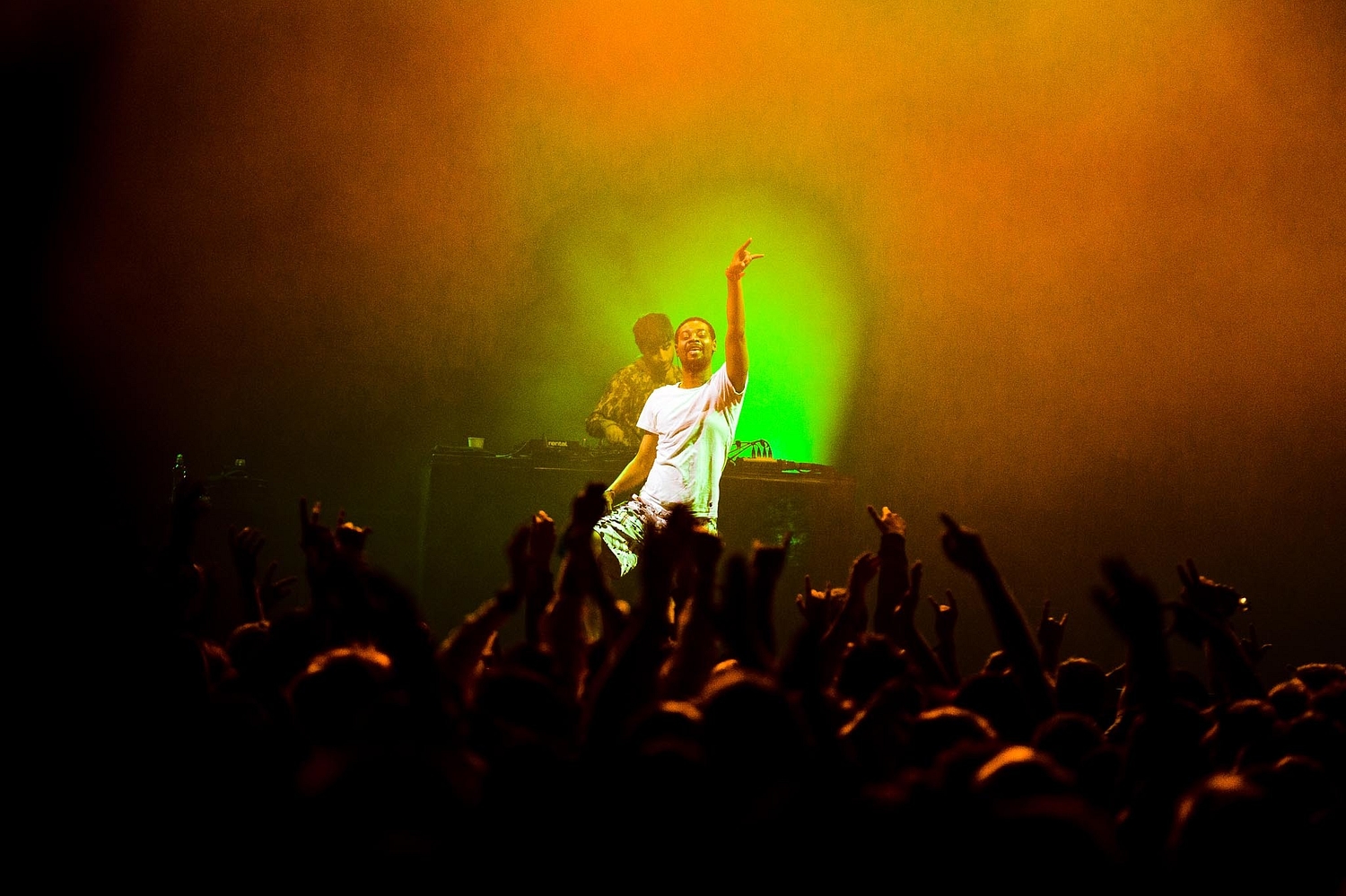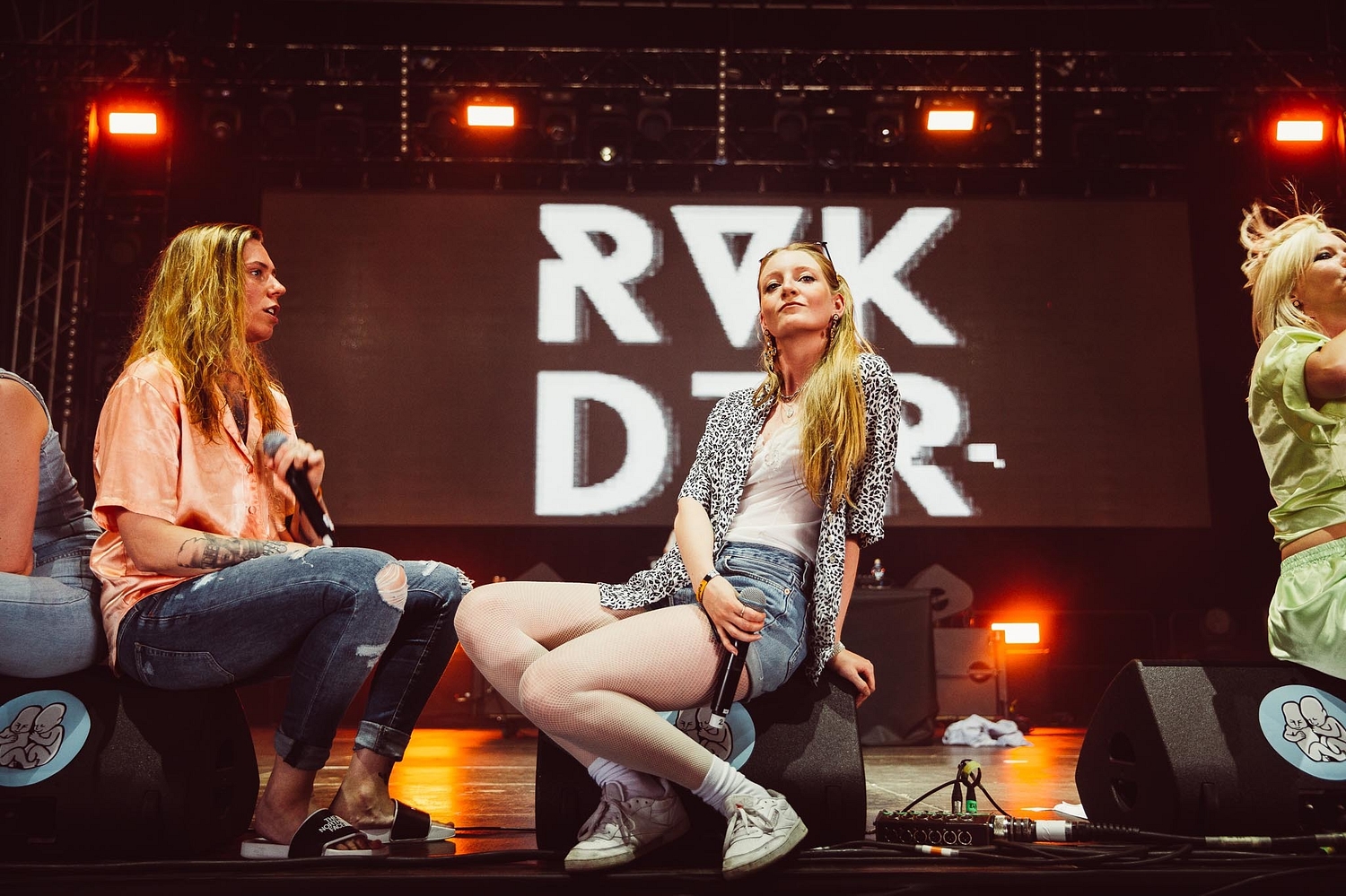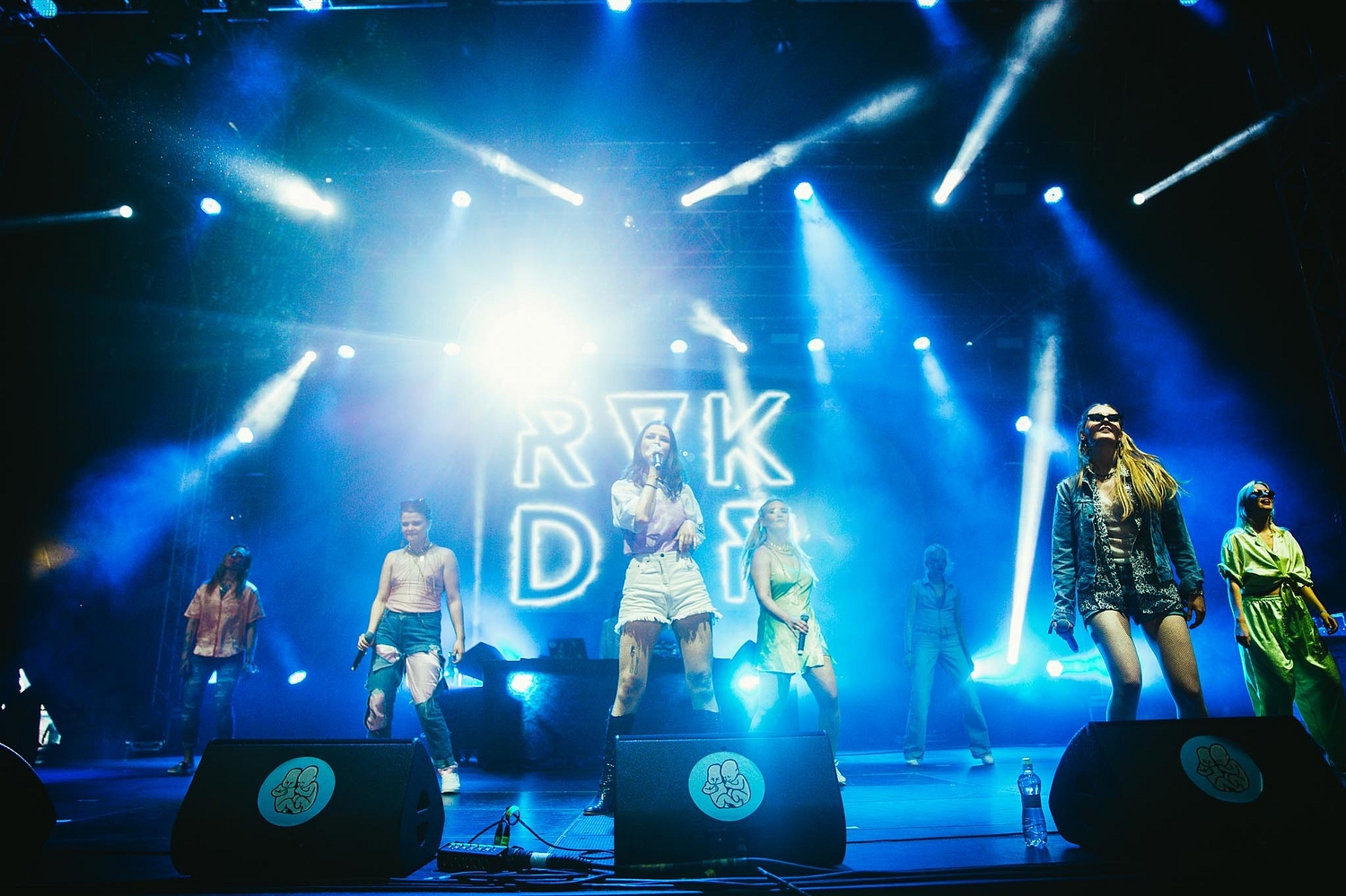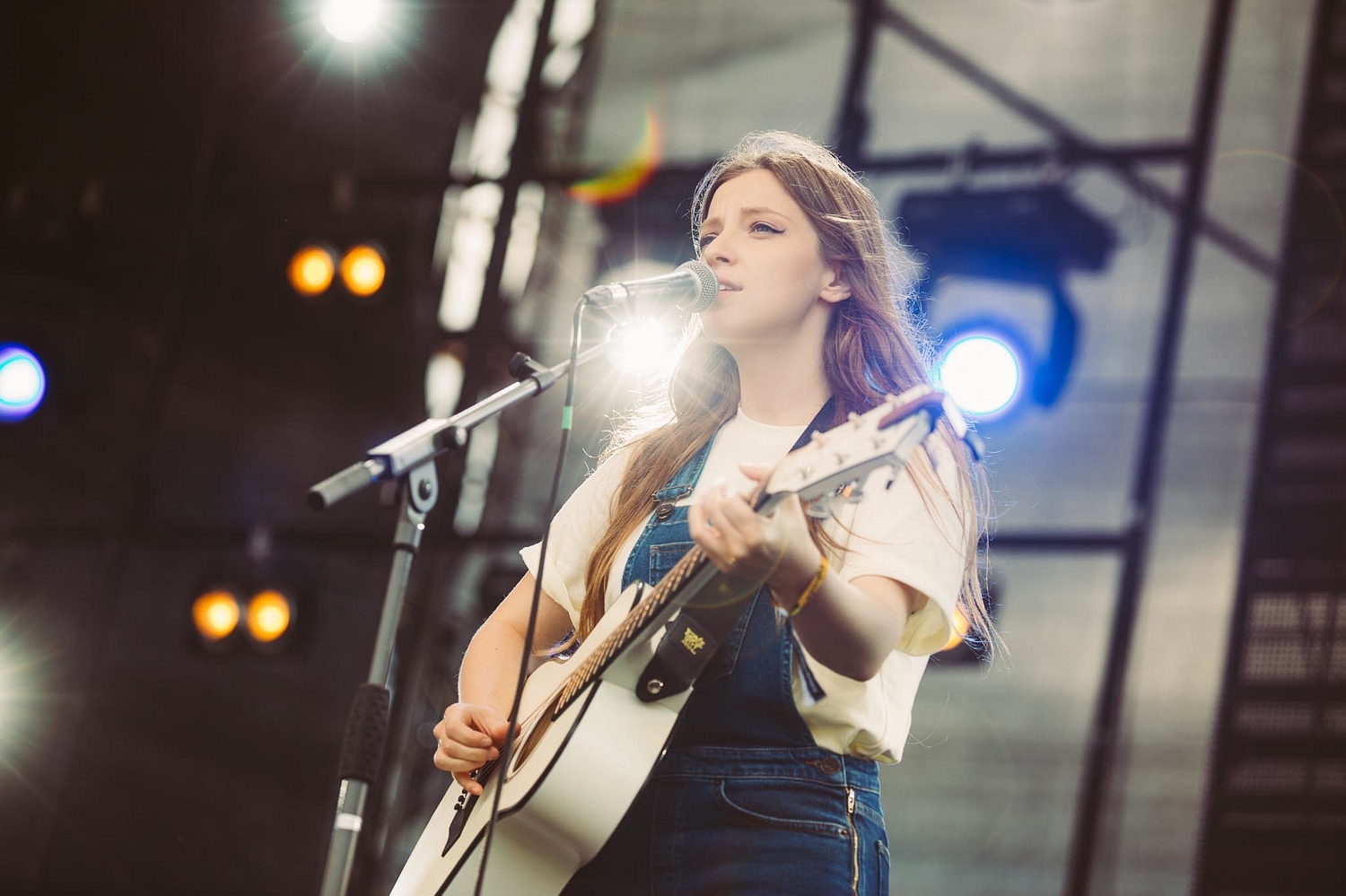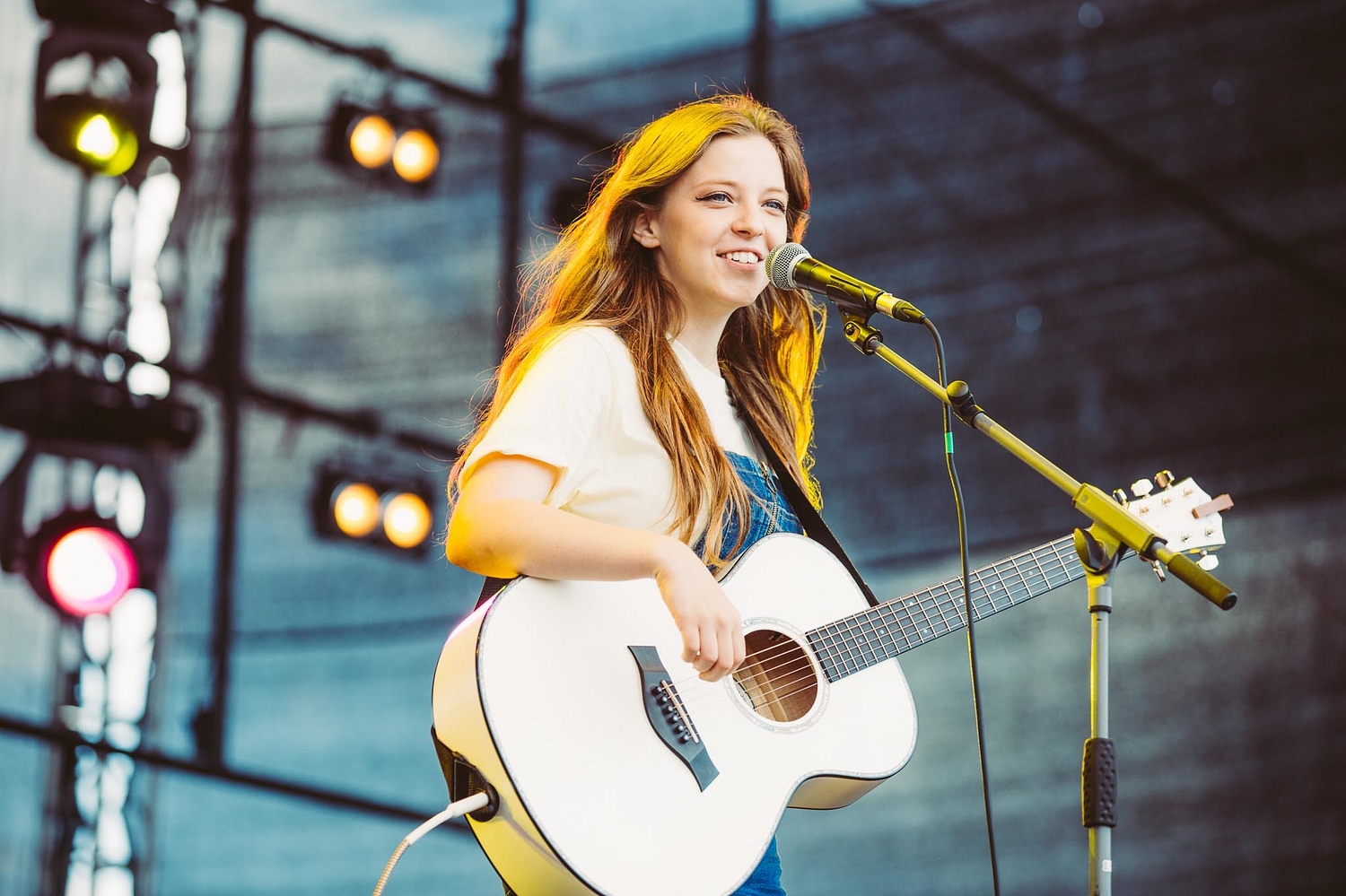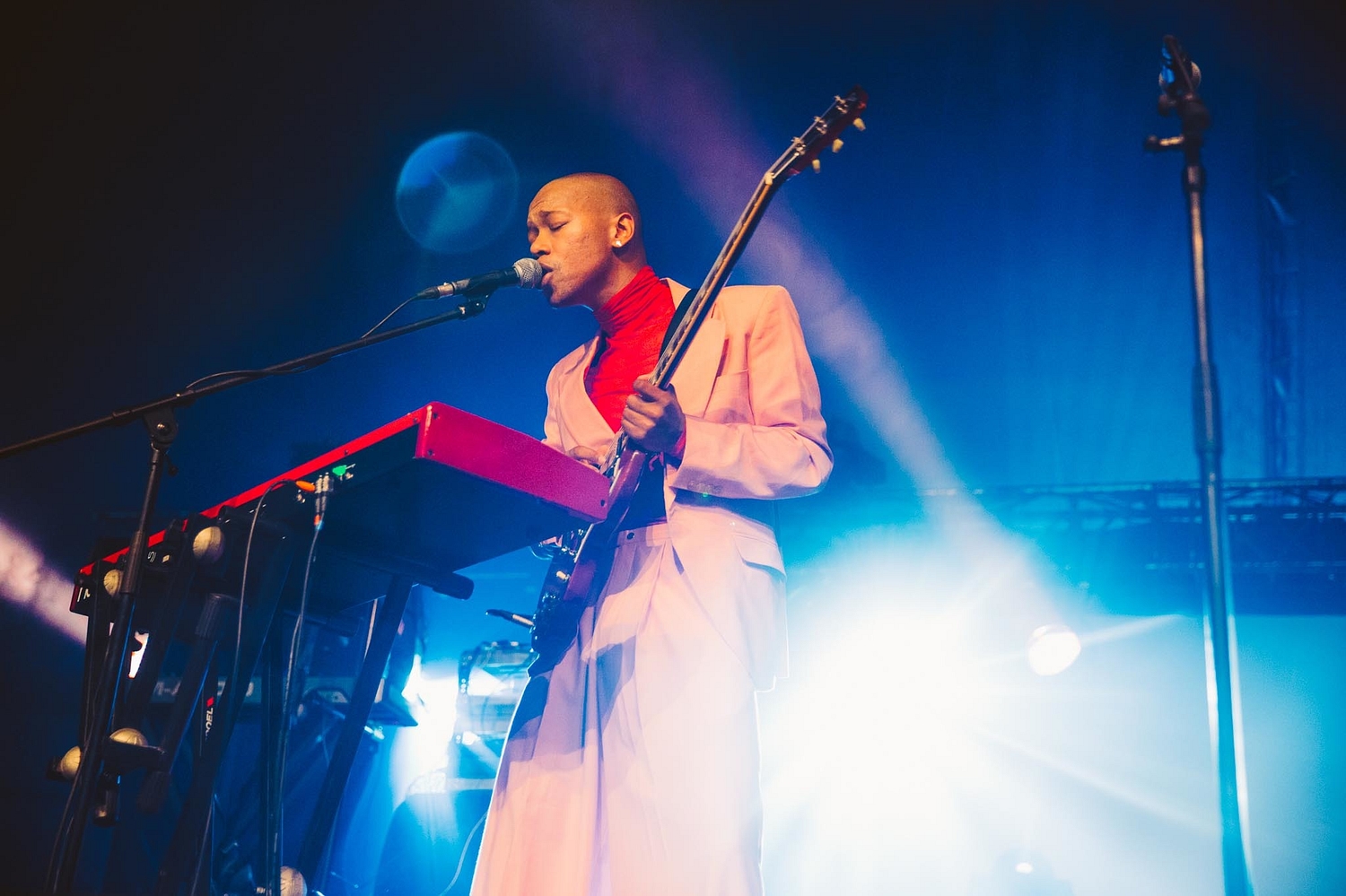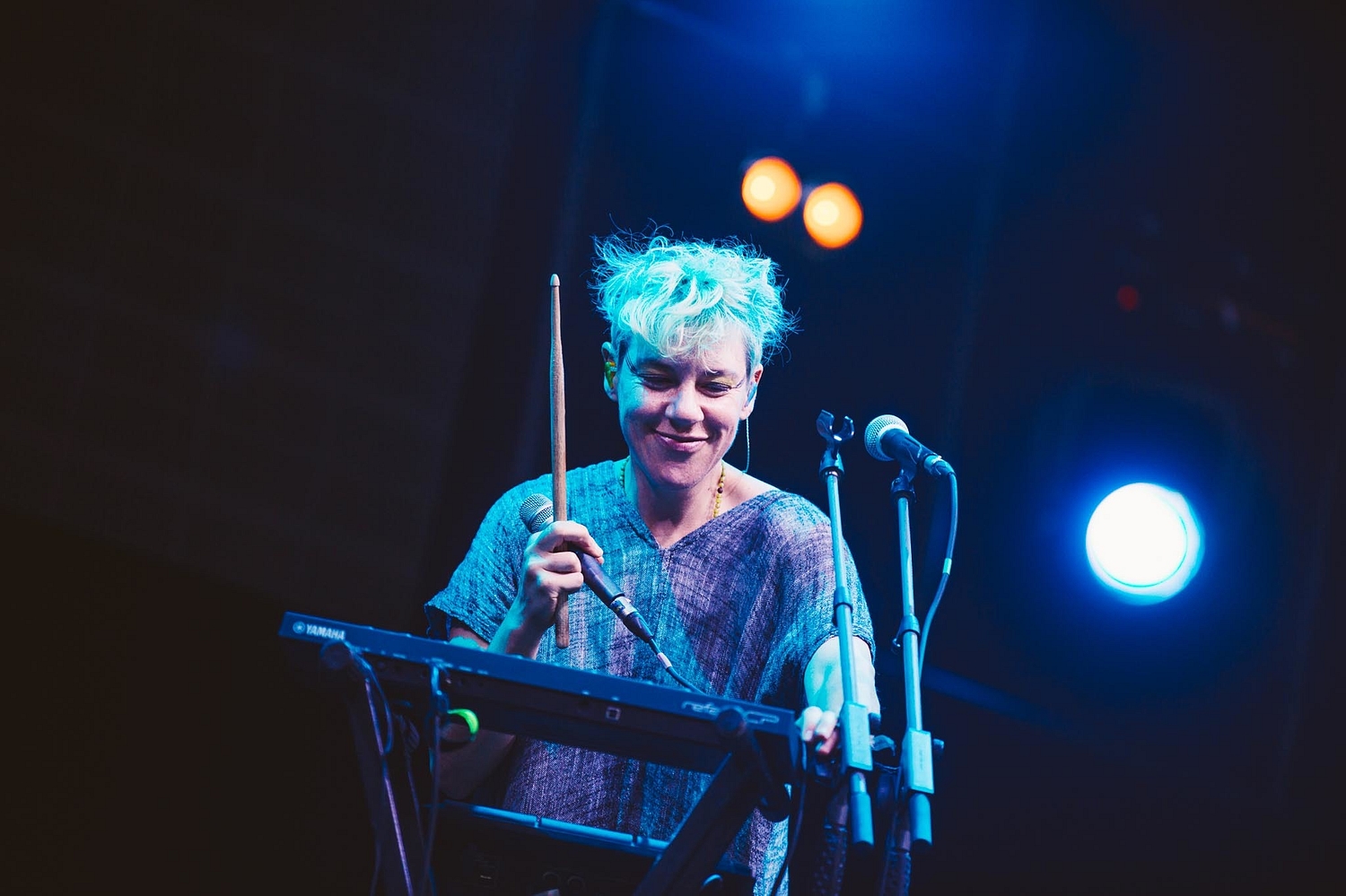 Read More
Featuring James Blake, Romy, Marika Hackman, yeule and more.