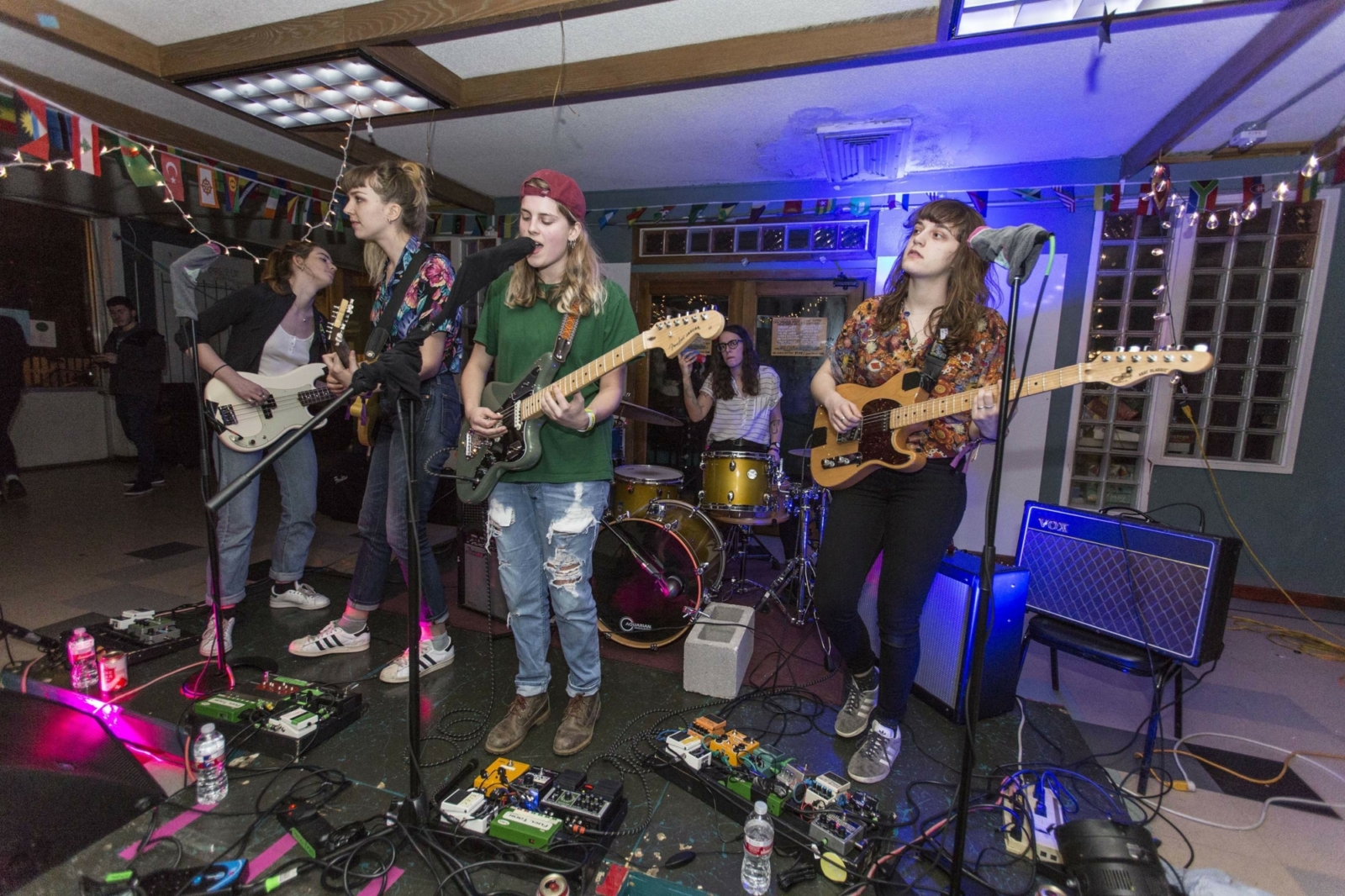 Photo: Emma Swann
Live Review
The best things we saw at SXSW 2017, day two
A round-up of the buzziest and most bizarre sights from Austin, Texas.
Each day from SXSW 2017, we're bringing the best discoveries from Austin, Texas. Whether it's a small-time local band or a hyped-to-the-skies newcomer on the brink of stardom, DIY is rounding up anything and everything happening in Austin, Texas.
Here's a quick guide to the best things we saw on Tuesday 15th March.
The best bands of SXSW, day two
- Marika Hackman and The Big Moon have teamed up for the former's new 'I'm Not Your Man' album, out June. And for one week only, they're playing shows together. "Marika Hackmoon" (run with it) make their SXSW debut at a college frat party, as you do. Pairs of socks are used to covered up microphones, so as to avoid electric shocks. Hackman forgets the lyrics to stone-cold banger 'Boyfriend' at one point. It's rough-around-the-edges, but in the best way. And The Big Moon return just an hour later to perform their own solo set, showcasing debut 'Love in the 4th Dimension'.
- Dream Wife play their first two shows ever in America, and there are already signs they'll be playing thousands more on these shores. First up is an opening set at the British Music Embassy, an exciting but relatively restrained hint of what's to follow several hours later. Back in the frat party, the London trio are at their best – their uncompromising, don't-fuck-with-us pop prompts a mass of flailing limbs and flying beer cups. It's day two's standout set.
- The backyard of local shop Las Cruxes plays host to an all-killer daytime showcase from She Shreds. Lisa Prank's early afternoon set stands out. Wearing a homemade, cardboard-cutout crown, she throws countless compliments to the crowd and sarcastically thanks her non-existent backing band. She's sharp and funny between songs, and it's mirrored in the songs themselves. Raw electronic drums are the only backdrop for her direct, confessional tales, mostly lifted from last year's 'Adult Teen' album.
- Eva Moolchan aka Sneaks' show in Las Cruxes is another standout. She makes ultra-minimalist, bass-driven pop – the kind that's only one step away from an ironic nu-rave revival. But Moolchan is smart enough to bring a playful twist to these razor-sharp songs. It's post-punk without a hint of nostalgia, all intentions pointing ahead.
- Over in the brilliantly named Beerland, local newcomer Jess Williamson showcases songs from her 'Heart Song' album of last year, which shuns old folk tropes and instead explores new means of expression. Williamson likes to hold a moment. These sweeping songs tend to slowly climb, rather than rising and falling too soon.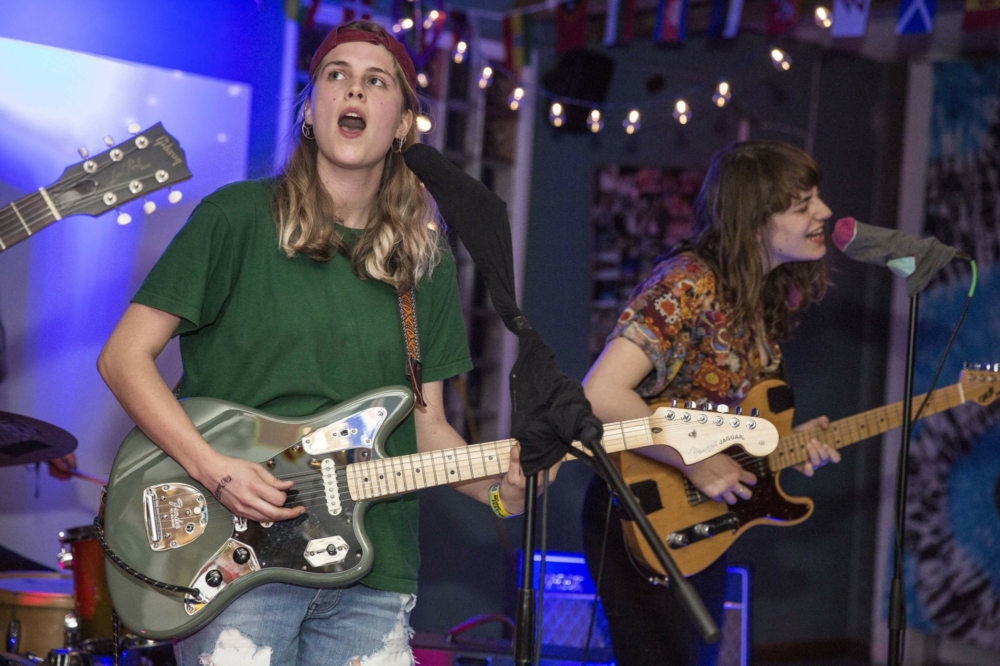 The best sights of SXSW, day two
We spotted the following things on our travels. And no, these weren't jet lag-induced hallucinations.
- Dream Wife's Airbnb hosts turn up to their set at the British Music Embassy. They're both in their fifties, and it turns out the husband is a local minister. Which makes the sight of them watching the band play 'F.U.U. (Fuck You Up)' all the more amazing. Especially since the minster's wife is sporting her own Dream Wife merch – a "BAD BITCHES" t-shirt.
- At the aforementioned frat party, it's not quite the red cups, 'American Pie' stereotype might expect. But one guy does fill the criteria, falling into the swimming pool just as the night ends.
Photos: Emma Swann
Read More