Live
The Itch, Memory of Speke and Red Ivory kick off our One Way Or Another gig series in style
5th October 2023
The first of our monthly shows with Parallel Lines brought a trio of upcoming bands to East London's Dream Bags Jaguar Shoes.
Despite doors opening only minutes prior, there was already a distinct buzz surrounding Shoreditch's always-excellent Dream Bags Jaguar Shoes as DIY arrived for the first edition of One Way Or Another - our new monthly gig series (hosted in partnership with Parallel Lines) that showcases some of the best Neu artists about.

From the outside, Jaguar Shoes may look like an intimate, trendy cafe-bar (which, by all accounts, it is), but descend down the steps into the basement below and you're transported to a Santa's grotto of live music, complete with twinkly fairy lights and a fireplace-nook of a stage. Kicking off proceedings are Red Ivory, a four-piece from South East London who take up their instruments with such collective assuredness that you'd be forgiven for forgetting they're all still students. Powering through tracks from their debut EP 'Façade', the quartet merge big riffs and whiplash drums in a contemporary take on '90s grunge that concludes with a glorious crescendo of cathartic, Wet Leg-esque screams.
Memory of Speke are next, flanked by a fan in the front row sporting their rather fetching merch who, for the duration of the set, leads by example in encouraging the audience to lose themselves in the band's unique groove. Despite not yet having any material out, the six-piece have cultivated a word-of-mouth reputation for captivating, compelling live shows - akin to the theatrical flair of, say, The Last Dinner Party, but with added saxophone. Take that as a jumping off point and add on-stage dance routines, sometimes ska-indebted instrumentation, and buckets of charisma, and you're still probably only halfway to Memory of Speke. Whether it's running on the spot, coaxing the crowd into copying their movements, or laughingly asserting that they're "having a reaaally bad chat night", this is performance with a capital P.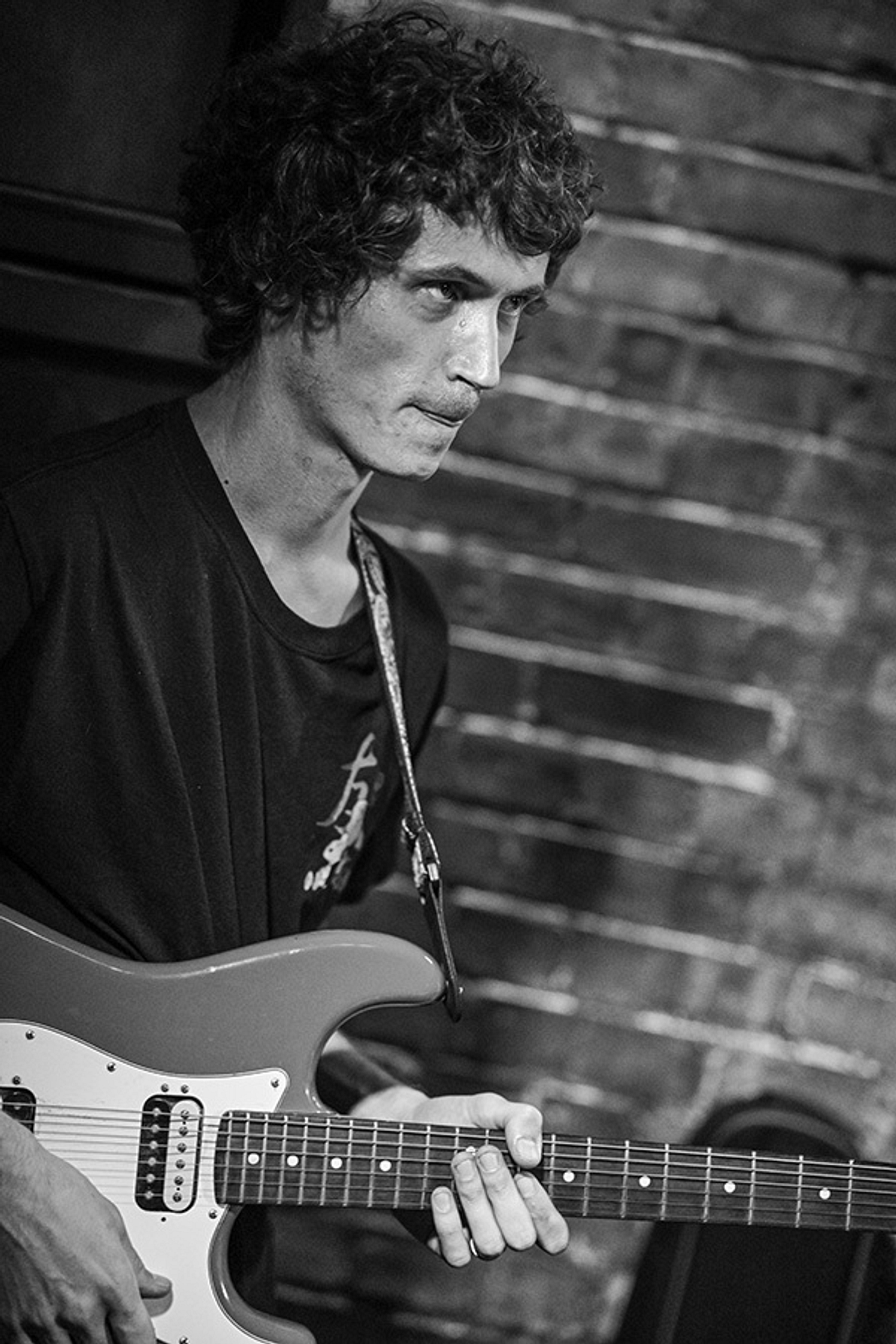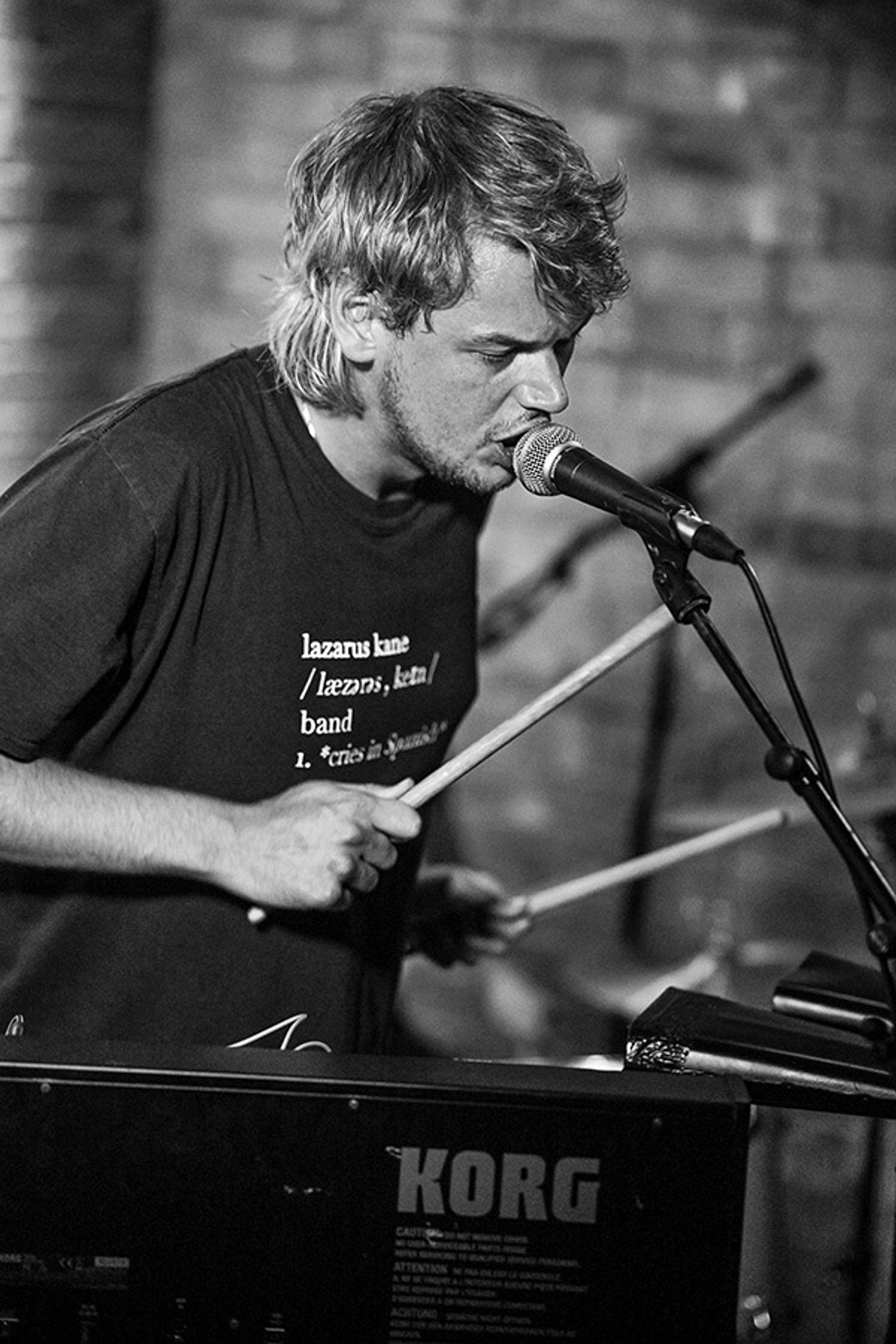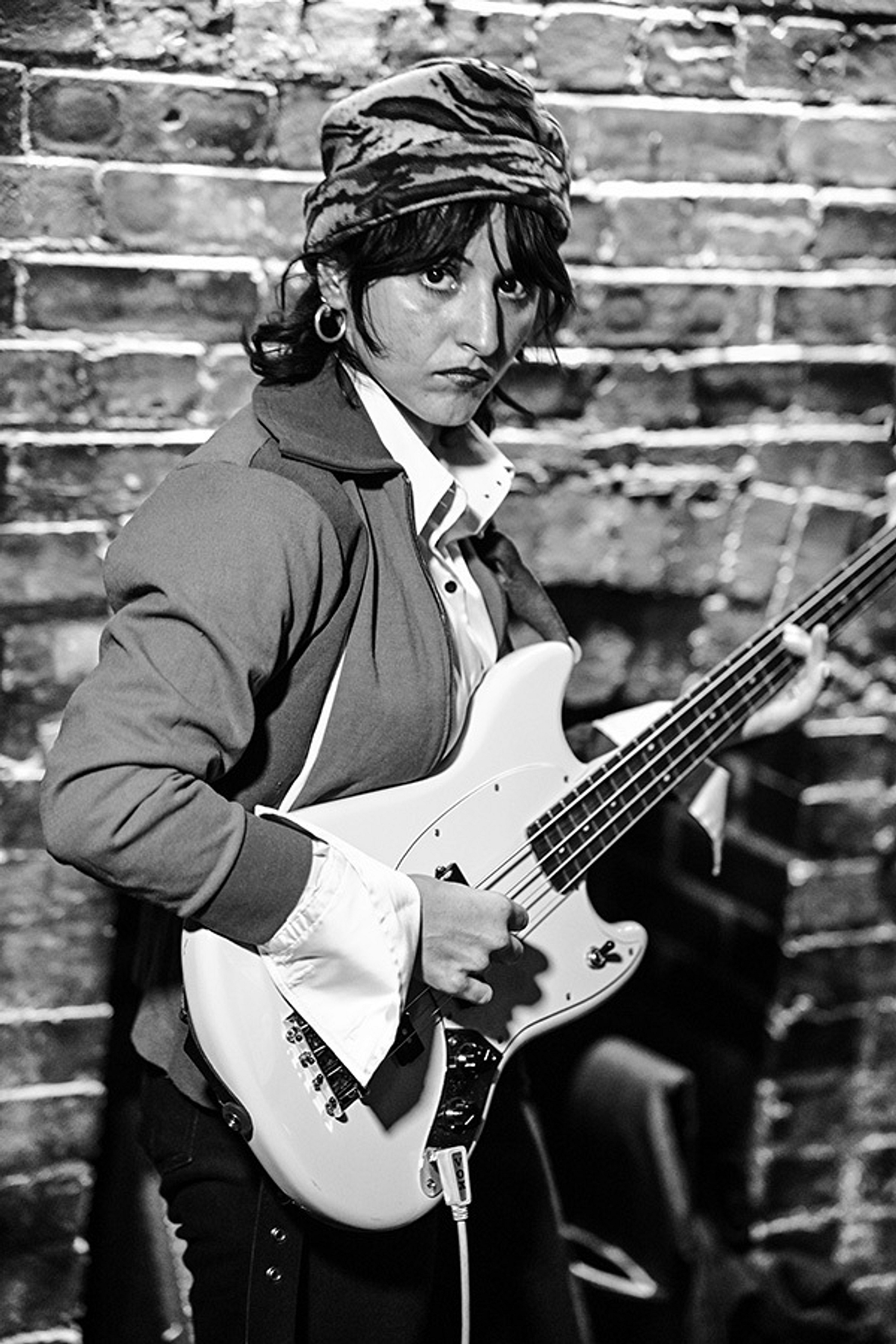 Topping tonight's bill is The Itch, a London-based quintet formed from the bones of Luton trio Regressive Left. What with our cave-like surroundings and some fresh faces amidst the crowd, there's a renewed sense of intimacy as the headliners assume their positions, inducting us into their world of angular electro-punk. Drummer Georgia Hardy takes on the not-to-be-underestimated task of singing whilst keeping the beat with apparent ease, while bandmate Simon Tyrie cuts a commanding figure as frontman, flitting between a tripartite set-up of his mic, synth keyboard, and effects deck. As the second unreleased band on the lineup, The Itch deftly prove that in an age of viral moments and streaming services, the practice of cutting your teeth via live shows is still very much alive and kicking.
And that, ultimately, is the essence of One Way Or Another - celebrating the absolute wealth of underground talent out there and spotlighting some of London's brilliant independent venues to boot. Tickets for the next edition at The Waiting Room are on sale now; nab yours here to catch Cosmorat, Tonguetied and Sol Child on 2nd November. See you there!

Featuring King Gizzard & The Lizard Wizard, IDLES, Tkay Maidza, Sleater-Kinney and more.