Live Review
The Kills, Roundhouse, London
7th October 2016
Their unique brand of no-holds-barred rock is not one to mellow with age.
When The Kills burst back earlier this year with fifth album 'Ash & Ice', it was with such a strength you could almost forgive them for the five years it took them to make it. Back in the city where the band played their first show almost fifteen years ago, when Alison Mosshart admits "London…it's good to be home!", she's right, tonight feels like a homecoming celebration.
The Kills, as ever, thrive on an intense energy. Alison barely stays still, brutal in her vocal delivery, and Jamie Hince, more contained than his bandmate, shines, playing the band's brooding riffs.
With a set that pays as much attention to their early work as their late, plenty of tonight's highlights come from older material. 'U.R.A Fever' is far richer and more brutal live, all screaming guitars and conviction from the get-go, and 'Black Balloon', greeted by an especially enthusiastic spattering of applause, is a slow tune that builds to a triumphant finish.
Though new material from this year's 'Ash & Ice' may be in some ways heavier than earlier material, both translate seamlessly on stage. Set opener 'Heart of a Dog' and 'Doing It To Death' are two newbies that already feel like Kills classics, their unique brand of no-holds-barred rock not one to mellow with age.
But for a set so full of ferocity, a four song encore provides the perfect opportunity to showcase the band's versatility. Two songs – an acoustic Alison solo rendition of 'That Love' and, then joined by the rest of the live band, a poignant 'The Last Goodbye' - depart from their usual raw and rough delivery to show a band that, despite being loud, blistering and brilliant, can shine in calmer moments equally as well. It's cliched but entirely true to say The Kills are still, thankfully, completely killing it.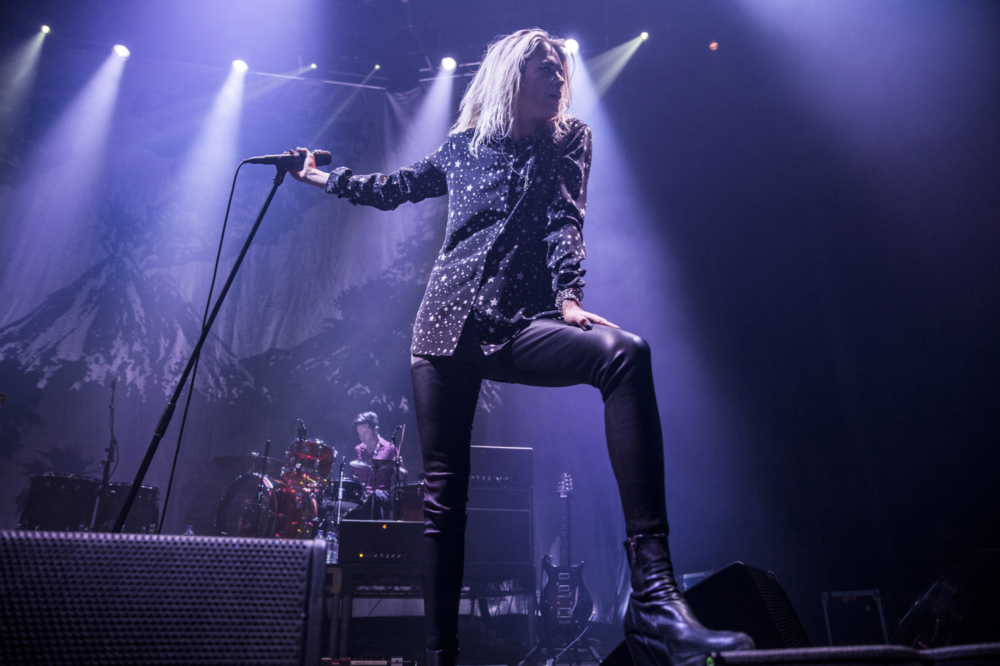 Photos: Emma Swann

Get your copy of the latest issue
Read More