Live Review
The Maccabees, Brixton Academy, London
One of the UK's biggest bands have cemented their status bit-by-bit - tonight they're treated as giants.
Sometimes it takes a hiatus and a prized comeback to realise how cherished certain bands truly are. The 'don't know what you got till it's gone' perspective is a default in 2016. Nostalgia trumps the slow and steady race because there's more of a story. Somehow, The Maccabees ignored this rule, transforming into giants while nobody was looking. They scored a Number One record in 2015 with 'Marks to Prove It'. They're main stage certs at festivals. By all accounts, they're one of the UK's biggest bands. And this three night, sold out stint at Brixton Academy proves as much.
The Maccabees are a big band, no question, but on the evidence of this Friday night Brixton show, they're embraced like a group who'll never disappear. On a set that spans across their four albums, they're as tight as they've ever sounded, flicking between 'Kamakura''s moody embrace and jangly early days number 'Latchmere' with ease. The five-piece are expanded to eight, percussion, piano and those trusty horns backing their every move. Without wishing to dismiss their future, they already look like a band at the peak of their powers.
The close proximity to Elephant and Castle - the hub that birthed 'Marks to Prove It' - gives tonight extra poignancy, Brixton getting a shout-out as they arrive on stage to David Bowie's 'Changes'. Orlando Weeks laments on how specific locations, however meaningless at first, stick with the band and become a part of their songs: perhaps one day they'll pen a number about a chilly weekend in Brixton. Landmark moments aren't rare in The Maccabees' career, but they've begun 2016 on a high. Seated sections of the Academy rarely come rowdier, and there's even an ovation for the delicate 'Silence', sung by guitarist Hugo White with a sentimentality that matches the night.
Perhaps unusually, The Maccabees have steadily risen from hype band to a juggernaut without making a big deal of it. They have an arsenal of brilliant songs, but there isn't one particular anthem that steals the show. They're a fascinating exception to the rule, and there's no disputing their potential to keep on going, bit-by-bit establishing themselves as one of a kind.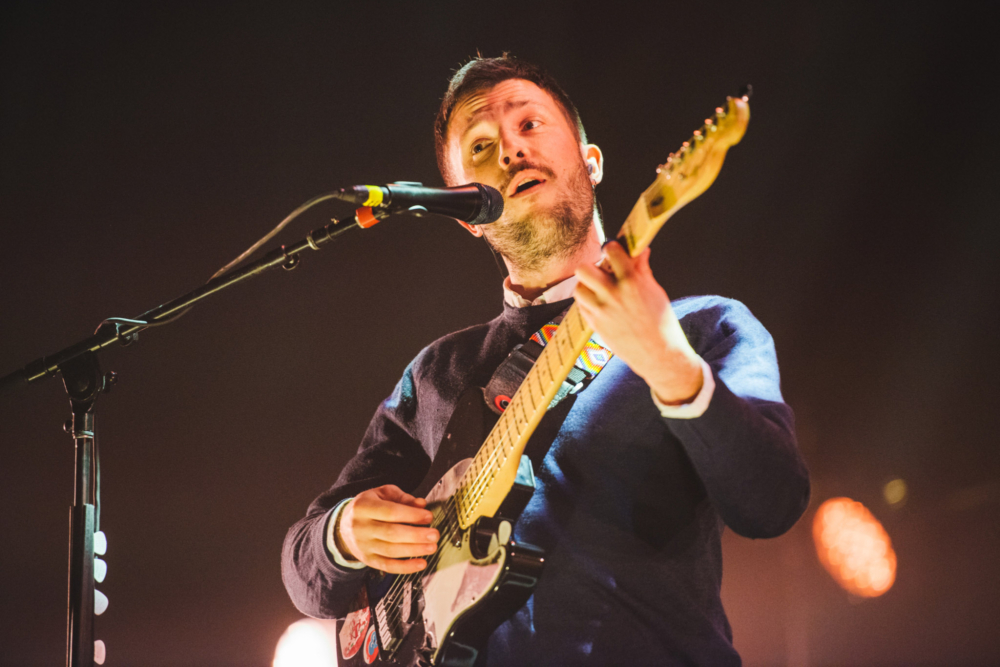 Photos: Carolina Faruolo.

Get your copy of the latest issue
£20
Read More