Festivals
Two Door Cinema Club, J Hus, Pale Waves and more kick off Benicassim 2018
Everything Everything, The Magic Gang and tune-yards also played the first day of the Spanish weekender
If Reading and Leeds is the UK festival of choice for excitable teens let off the lead for the first time, then Benicassim is their overseas equivalent. Essentially transporting several Easyjets' worth of glitter-clad youths a couple of countries to the right, it's a kind of endearing version of Brits abroad, but with more giddy dancing and less stag dos.
Case in point: The Magic Gang. While most of mainland Europe is still learning about the honeyed harmonies of everyone's favourite Beach Boy-loving Brightonians, here they go down an absolute storm. Because, y'know, half the crowd are actually probably from Brighton. Taking to the second stage in the baking mid-afternoon sun, the band are technically having a 'mare – amps break, monitors stop and guitarist Kristian Smith is forced to sing two numbers without any ability to hear himself – but the audience couldn't give two hoots.
This is music made for these climes; full of sun-drenched good vibes, the likes of 'Getting Along' and 'Caroline' are the perfect soundtrack for a hazy bop and the crowd clambers on each others shoulders and sings along as such.
Occupying the more left-field side of electronic pop, tune-yards is a risky booking for a relatively chart-friendly line up. But though her crowd isn't massive, those that are here receive a real treat. Sampling and looping her strange, skittery bangers, Merrill Garbus is the Pied Piper of her own magical kingdom. What makes it extra special is that, despite the general oddness of most of the sounds on offer here, there's little that isn't an immediate earworm. Merrill makes the obtuse accessible, and wins over a significant portion of Madrid because of it.
Someone who's already firmly done the 'winning over' part, however, is J Hus. As hordes of punters literally leg it across the field upon hearing the opening sounds of his set, there's an absolutely massive demand for the Mercury-nominated hip hop star. He begins proceedings by dishing up a series of covers – from Stormzy's 'Big For Your Boots', through Skepta's 'Shut Down' and Dave's 'No Words'. Cardi B even gets a look in. Obviously the crowd loses their shit to each one, but J Hus' own material is equally lapped up and when he unleashes 'Common Sense' the glow sticks are all firmly on parade.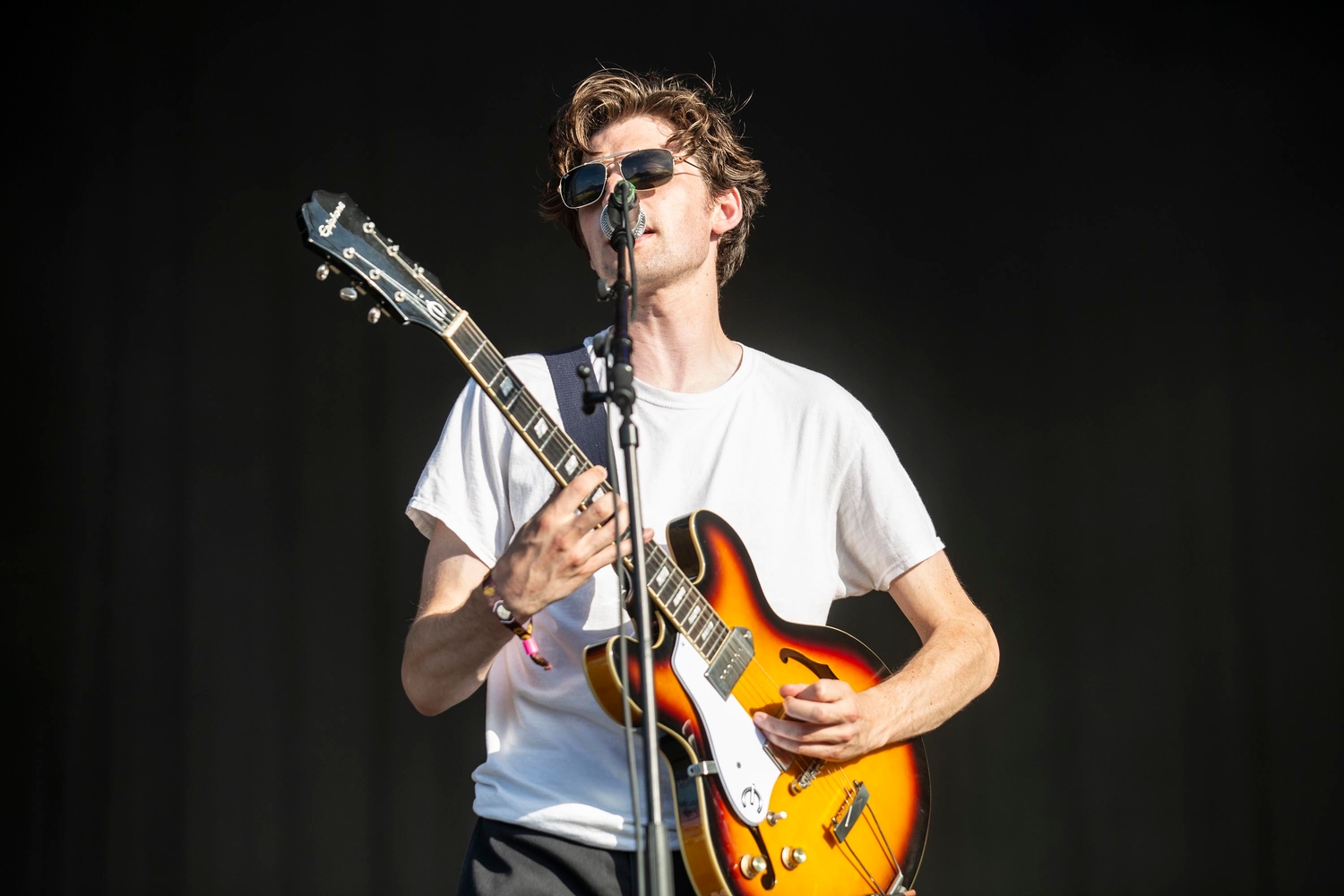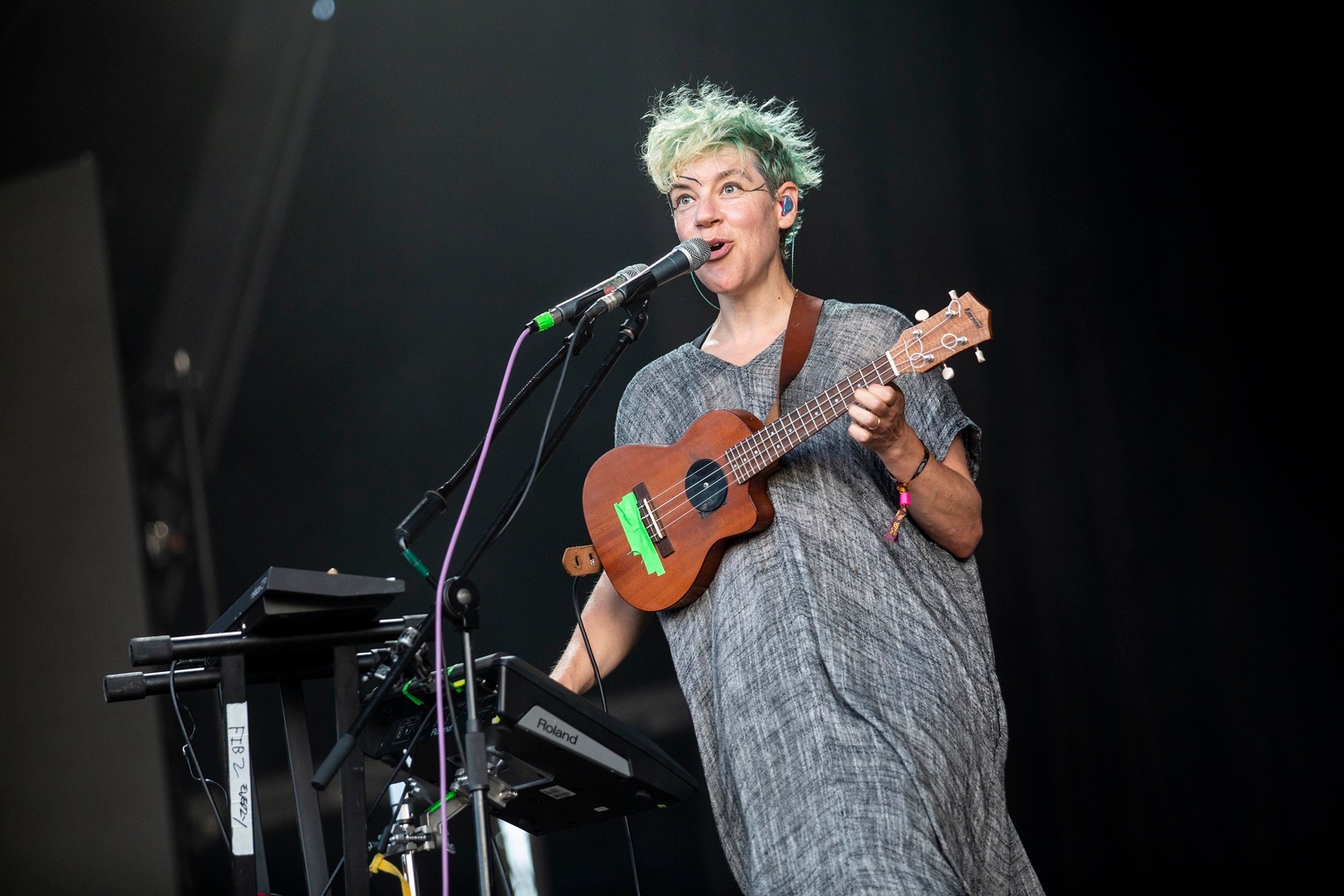 Everything Everything (or, as we overhear one punter calling them, Anything and Everything) have always been a lot weirder a proposition than their relative radio success should dictate and tonight that's no different. From the idiosyncratic bounce of early single 'My Kz Yr Bf' through the falsetto coo of 'Regret', the quartet shouldn't really make sense in an arena such as this and yet here we are; people throw odd shapes, and singer Jonathan Higgs trills his way through 60 minutes of art pop delights.
Over on the main stage, Two Door Cinema Club are playing second fiddle to tonight's main headliner Travis Scott, but it kind of works in their favour. Scaled down to just over an hour set, it means they only have time for the hits. And say what you want about the Irish trio, but they've got a truck load of hits by now. Clad in a wide-brimmed hat and studded jacket like a kind of endearing Beck tribute act, singer Alex Trimble has grown into his frontman status over the years; now, he commands the stage, strutting and posturing through 'Are You Ready? (Wreck)' and 'Changing Of The Seasons' like a natural. The twinkly bounce of oldies 'Something Good Can Work' and 'This Is The Life' still elicit roars of delight, while the funkier stamp of their more recent material shows that Two Door are a band who've developed some real longevity.
Still in their early days, and with a debut album soon on the cards, Pale Waves haven't quite reached that stage yet, but with every move they're stepping out of the shadow of mentors The 1975 and cementing their own turf and purpose. On the front row, young girls royally lose their minds as singer Heather Baron-Gracie strides onto the stage like a pint-sized monochrome badass, and it's this that sets them up as more than just next-gen label mates. Even in the last year, the singer has grown into a real icon, and for a legion of young women in need of an outsider hero, she's like the holy trinity rolled into one. Yeah, some of the songs sound kinda the same, but fuck it – there's something here that transcends that. They'll grow into the variety, but the backbone is something you can't fake.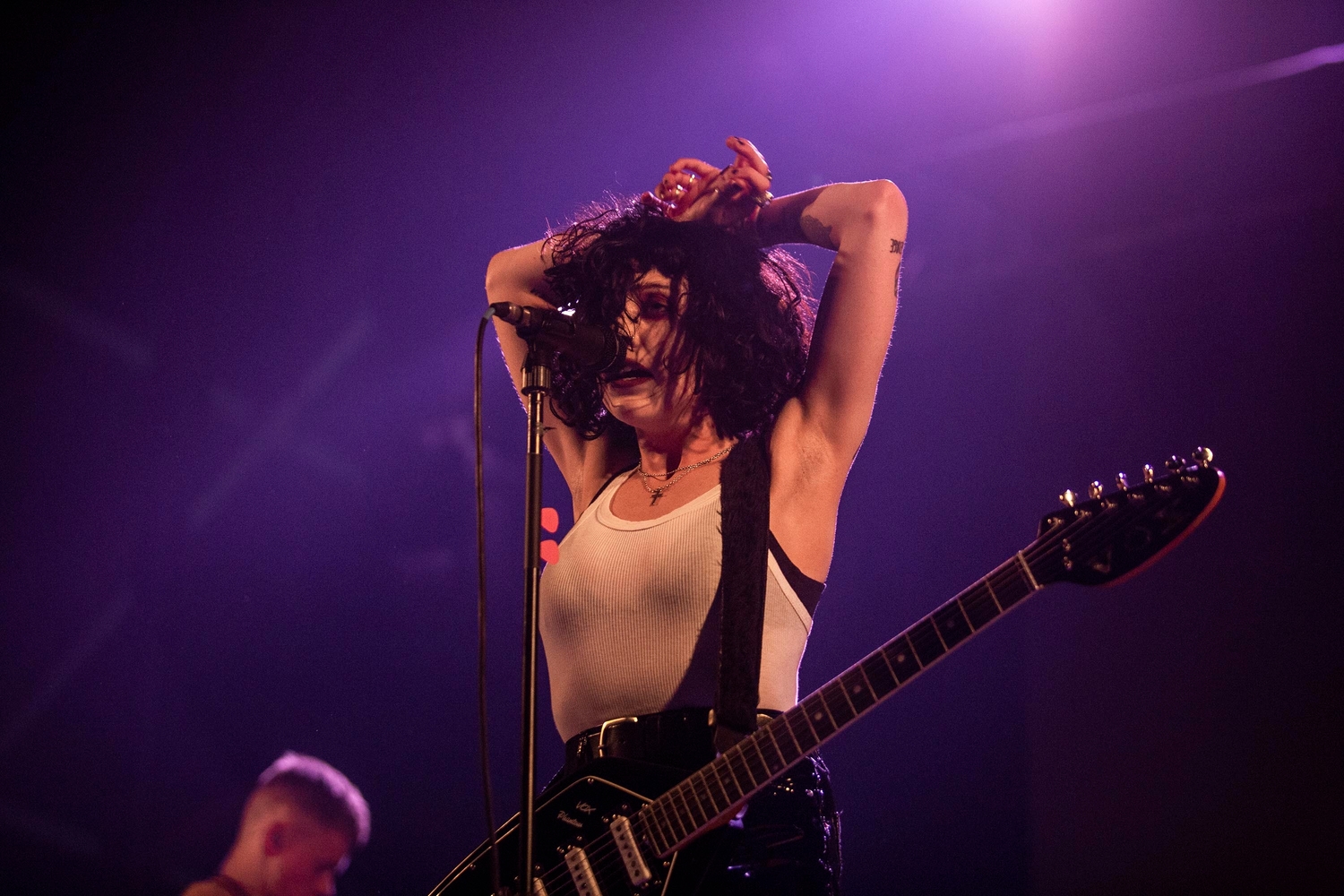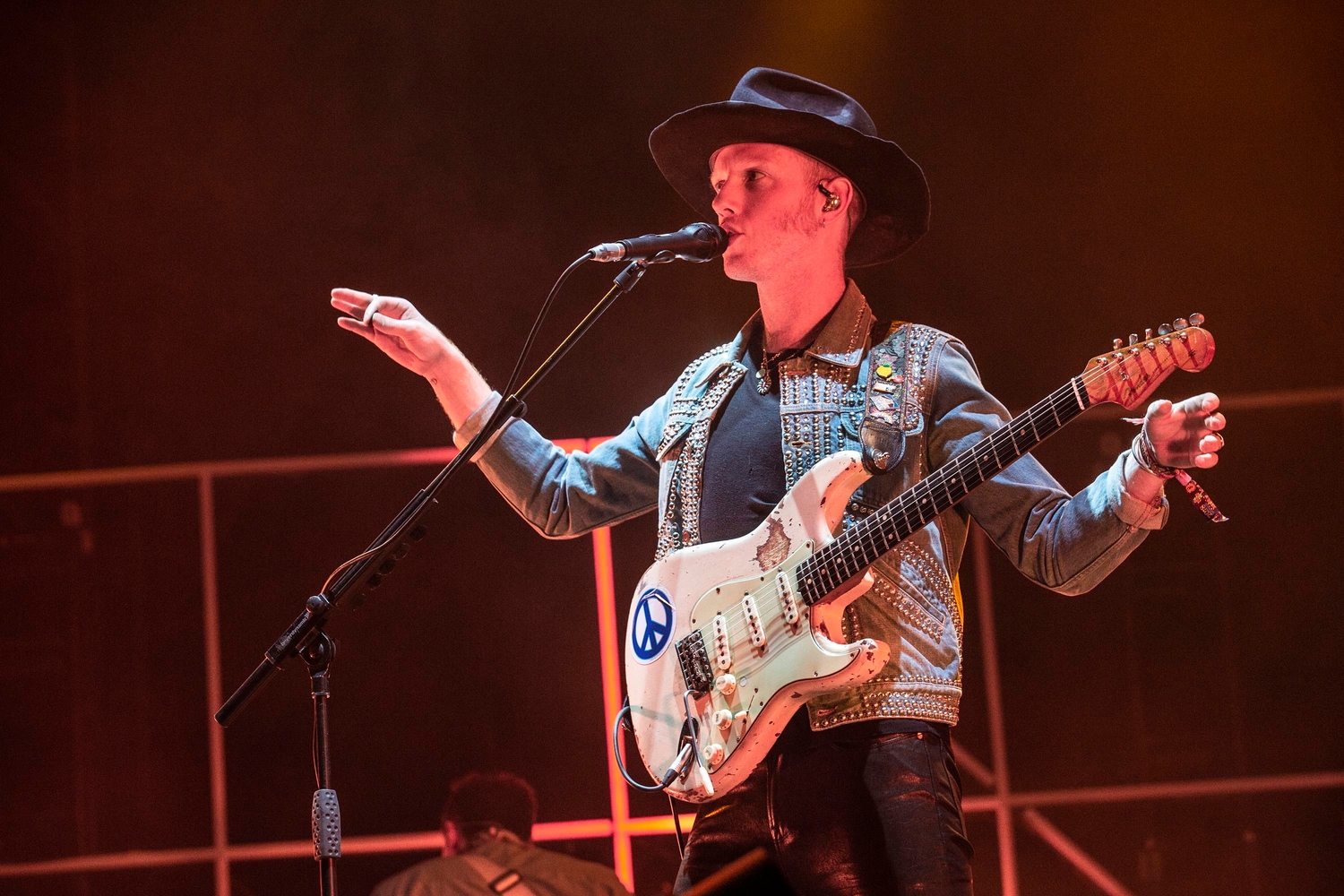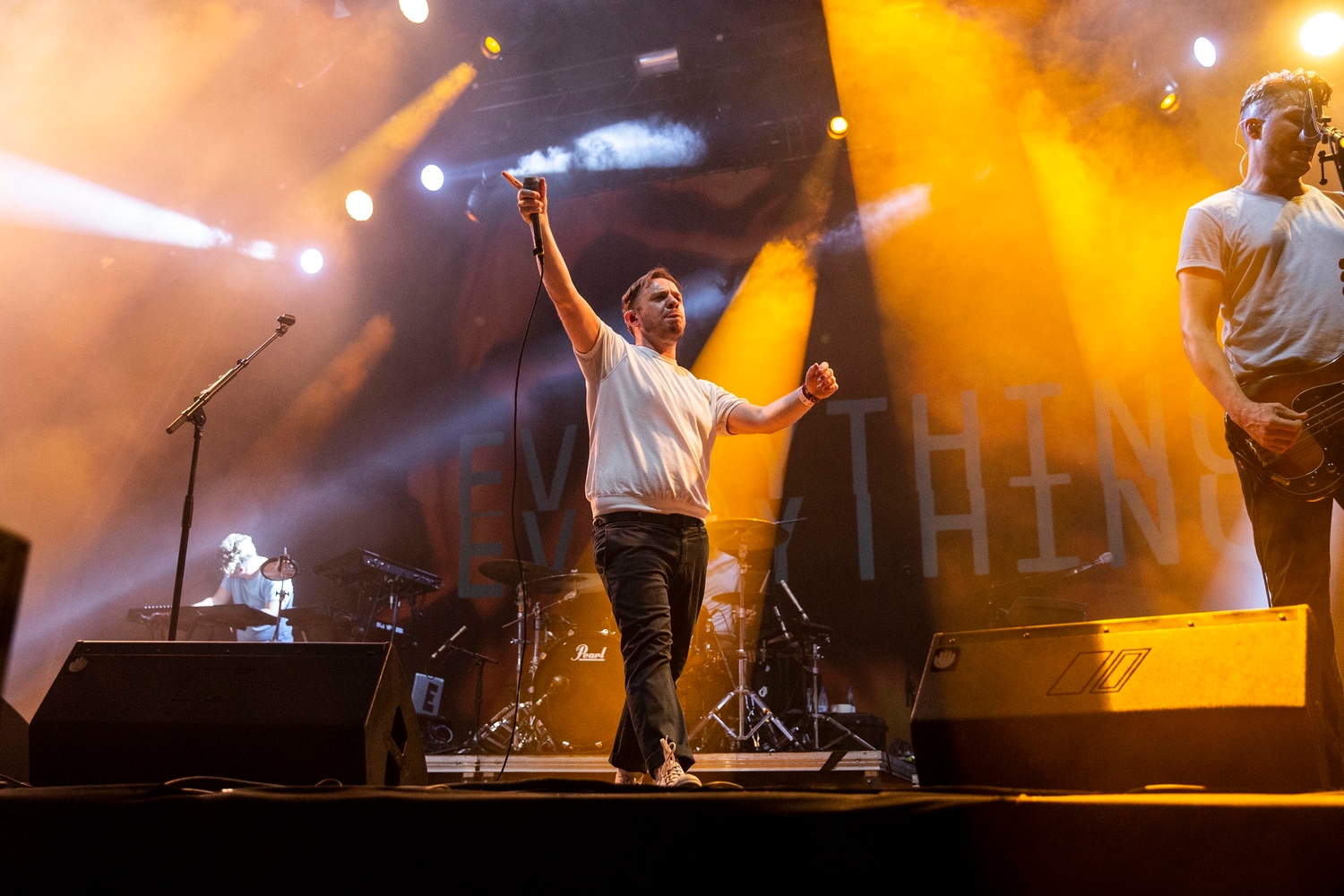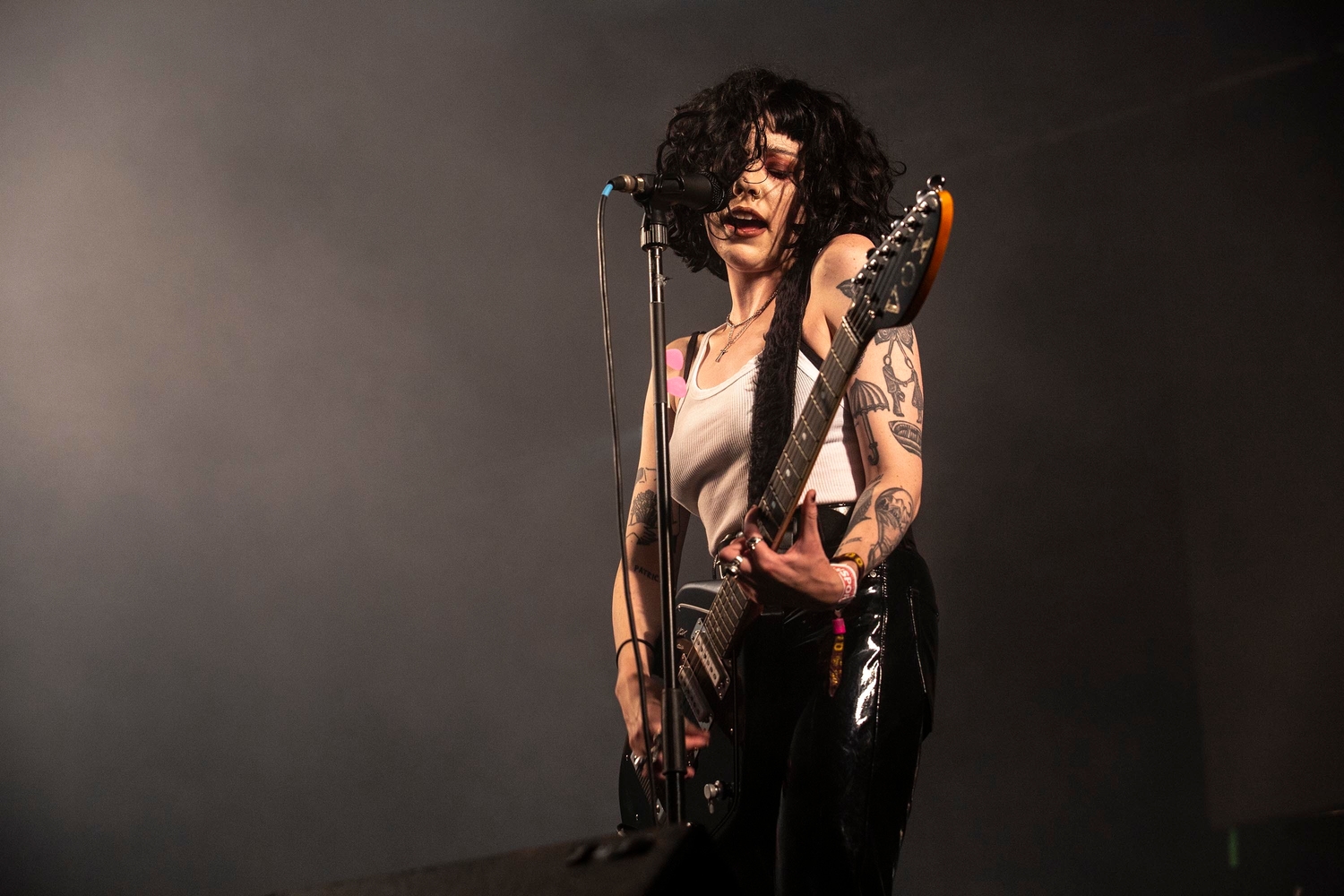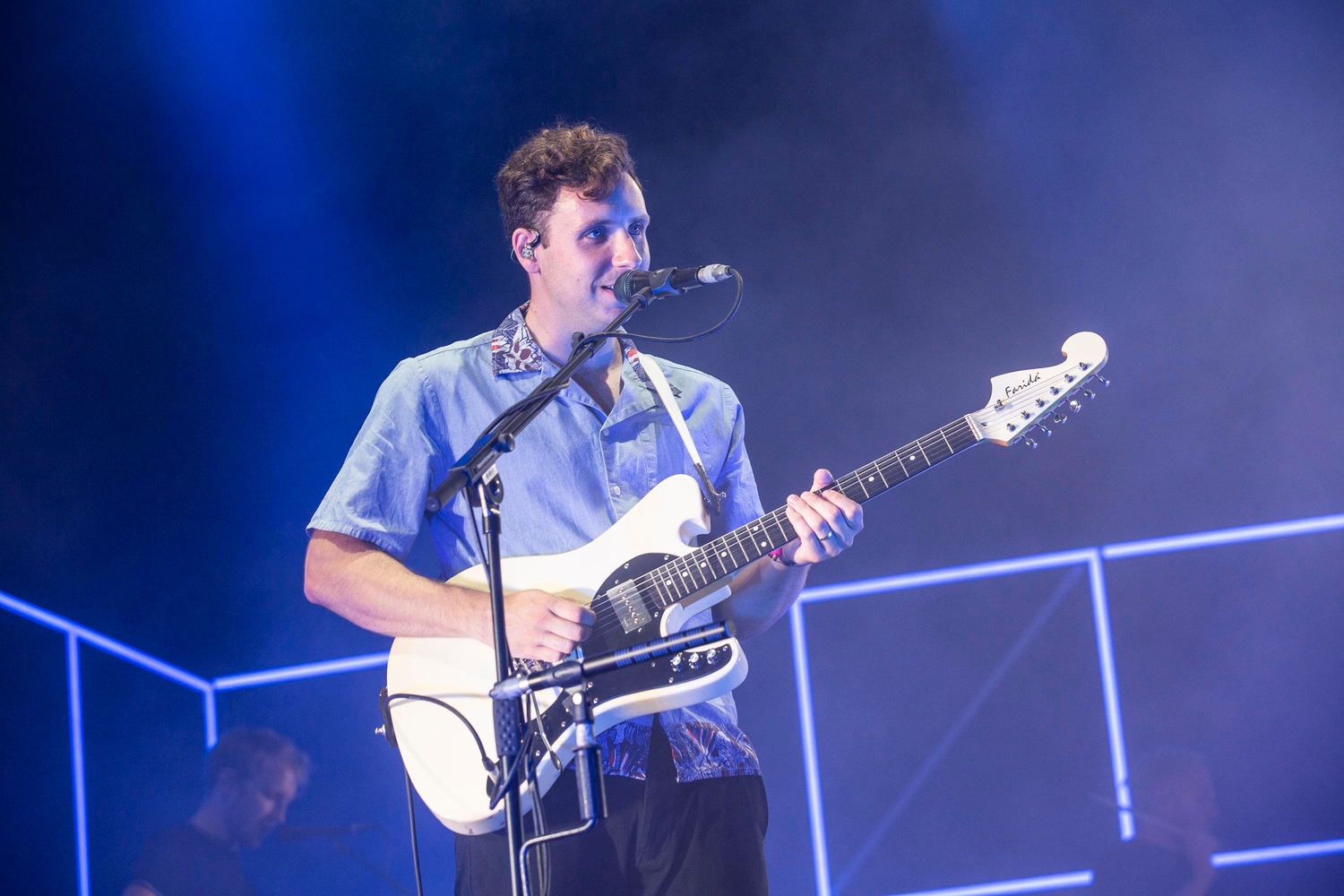 Read More
Featuring King Gizzard & The Lizard Wizard, IDLES, Tkay Maidza, Sleater-Kinney and more.