Step-by-step:
How Royal Blood hit Number One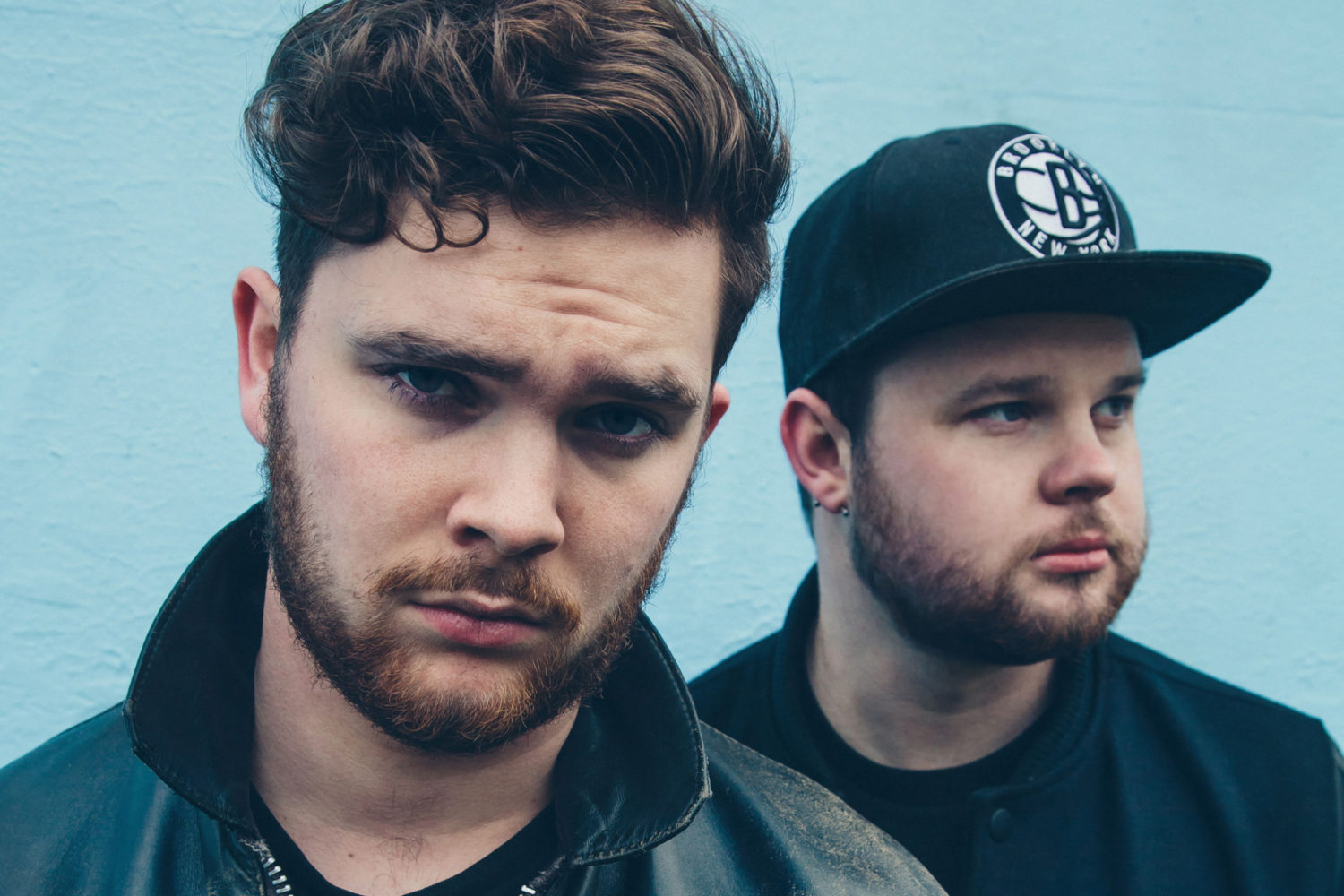 Brighton duo Royal Blood have gone from obscurity to rock royalty in less than a year. Here's how it happened.
66,000 copies. The biggest new band in the country. A bolt out of the blue for some, but Royal Blood's ascent hasn't just been steep - it's been near-stratospheric. This time last year, technically, nobody had heard a single audible second from Mike Kerr and Ben Thatcher. A couple of solid demos on Soundcloud were swiftly taken down to make way for a debut single in autumn 2013, and hey ho, nine months later we're talking about the fastest selling rock debut album in three years. This 'Little Monster' turned into a beast of its own.
Apart from the mind-boggling, brilliant sales figures, the duo's story isn't atypical, but it's still worth taking note of. Their every move's been followed since day one, so we dug into the past twelve months of DIY archives to bring together standout moments from their heady first year.
STEP 1: IN THE BEGINNING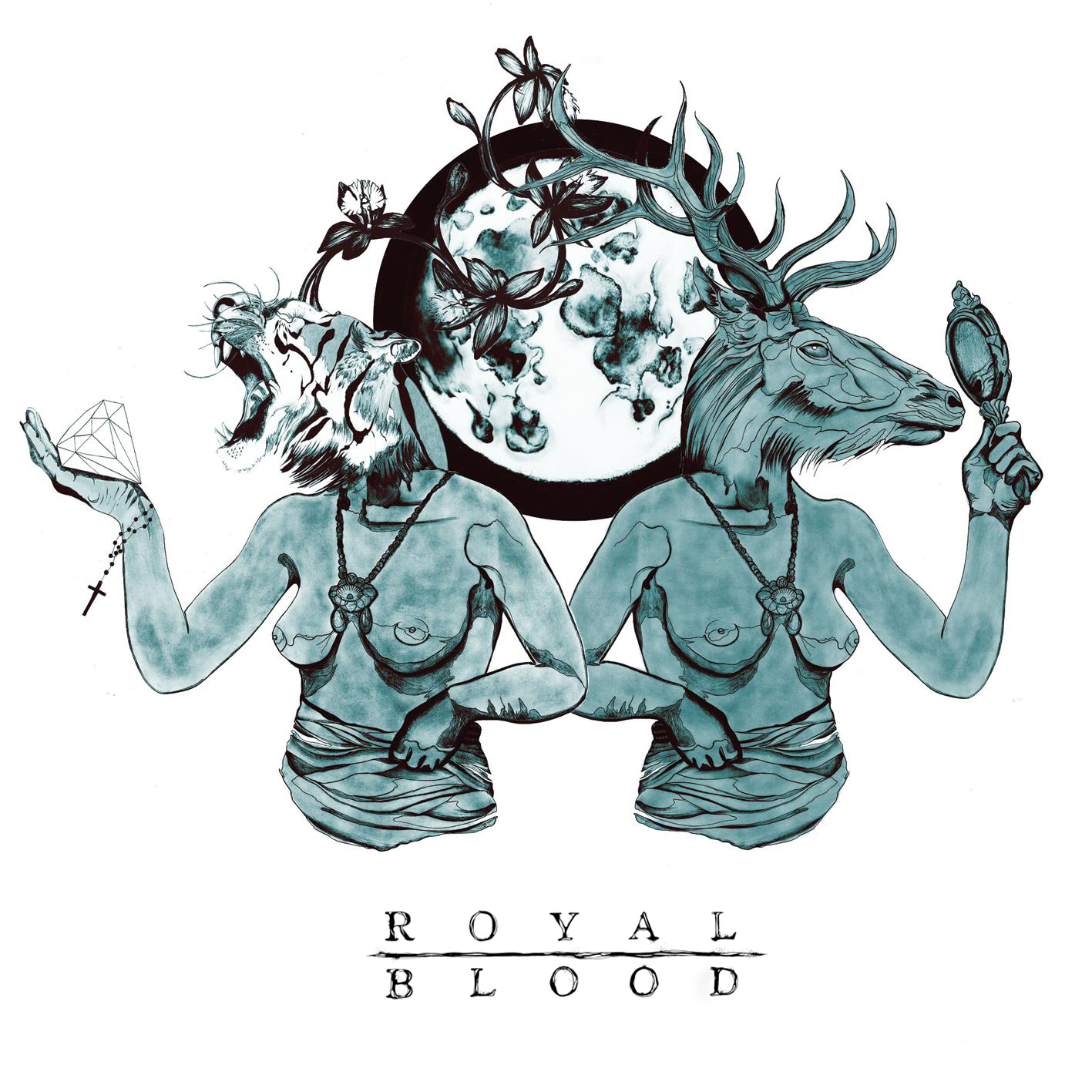 'Out of the Black' they emerged, and Royal Blood's opening move was less like a first step, more like the first thundering ripples of an earthquake that's about to strike. Their debut 7" came out via Black Mammoth Records in November, with 'Come On Over' - yes, that 'Come On Over' - acting as a b-side. The reaction was immediate, boiling up with praise. Talk about a statement: Zane Lowe was already giving these songs double-plays on Radio 1. A few showcase fest dates followed, including Brighton's Simple Things Festival and a hometown gig at Brighton Haunt. DIY hopped on board in a flash.
At that time, things weren't quite so refined in the image stakes - investments in leather jackets hadn't come through. Instead, they arrived with a creepy, True Detective-inspired bit of band artwork. A grizzly looking crest, it contained two female bodies sporting a tiger and deer's heads respectively. "We liked the idea of there being two different characters representing the band," said Kerr. "Not literally, but we always liked the idea of there being two sides to Royal Blood: a dark side and a light side. At the moment it's just a bit of fun but I'm sure we'll get more obsessed about it as time goes on."
Black Mammoth Records was the band's own creation. "Because of the way everything's happening so naturally, why let anything get in the way of that?" they said at the time. "We like the idea of keeping everything homegrown for now, and just watching things develop."
STEP 2: WHAT'S THAT SOUND?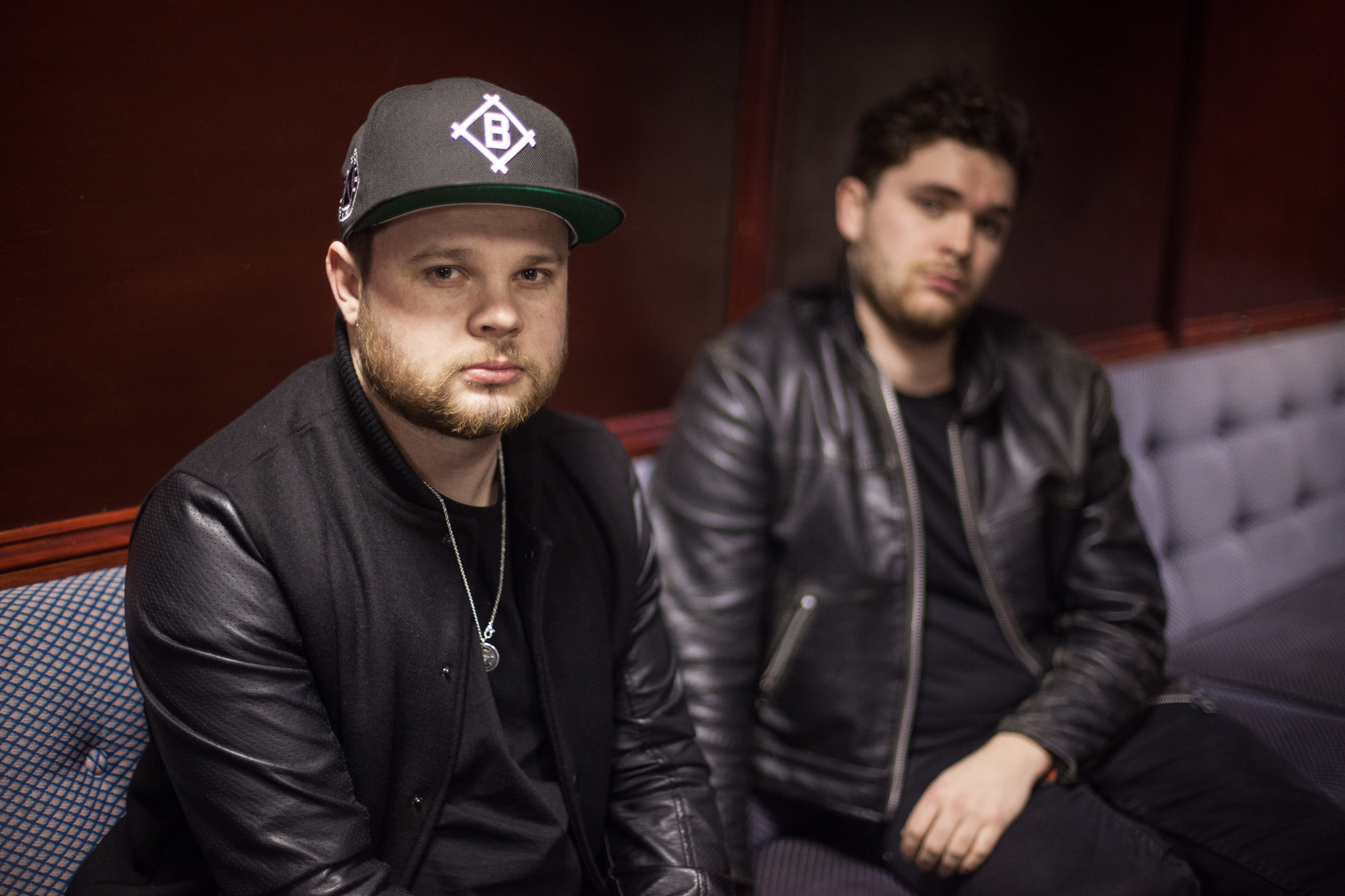 The timing of Royal Blood's debut single was magnificently, probably purposefully, spot-on. Come November - when each of the BBC's 250 'Sound Of…' tastemakers had to make a call on 2014's big new thing - they were on the edge of public consciousness. And given who else they were being placed next to, not a single act on the eventual longlist of 15 could claim to sport a sense-embracing, unshackled blues-inspired punch of a sound. They didn't make the top five, mind you, but it was enough to establish that this was going to be their year. As part of DIY's Class of 2014 - running around the same time - they'd begun to form the foundations of a debut album.
"I don't think it's out of the question for an album to come out in May next year," said Ben Thatcher back in December 2013. "We pretty much spent this whole year writing music, and I guess we almost tricked ourselves into writing an album. It's just a case of recording, actually." Slightly ahead of themselves, it's clear they a solid enough base to build on in order to make 2014 their year. No faffing around, no calling off gigs in order to stay in the studio - they were ready to launch straight into the year with endless shows and enough absorbing songs to form a momentous debut album. The signs weren't so evident for those on the outside looking in, but Royal Blood must've had a slight inkling at this point about what lay ahead. "We're really good friends, we know how to communicate with each other, and we have a very electric chemistry when it comes to writing music together," said Mike at the time. Clearly they were on the same page.
STEP 3: THE THRONE AWAITS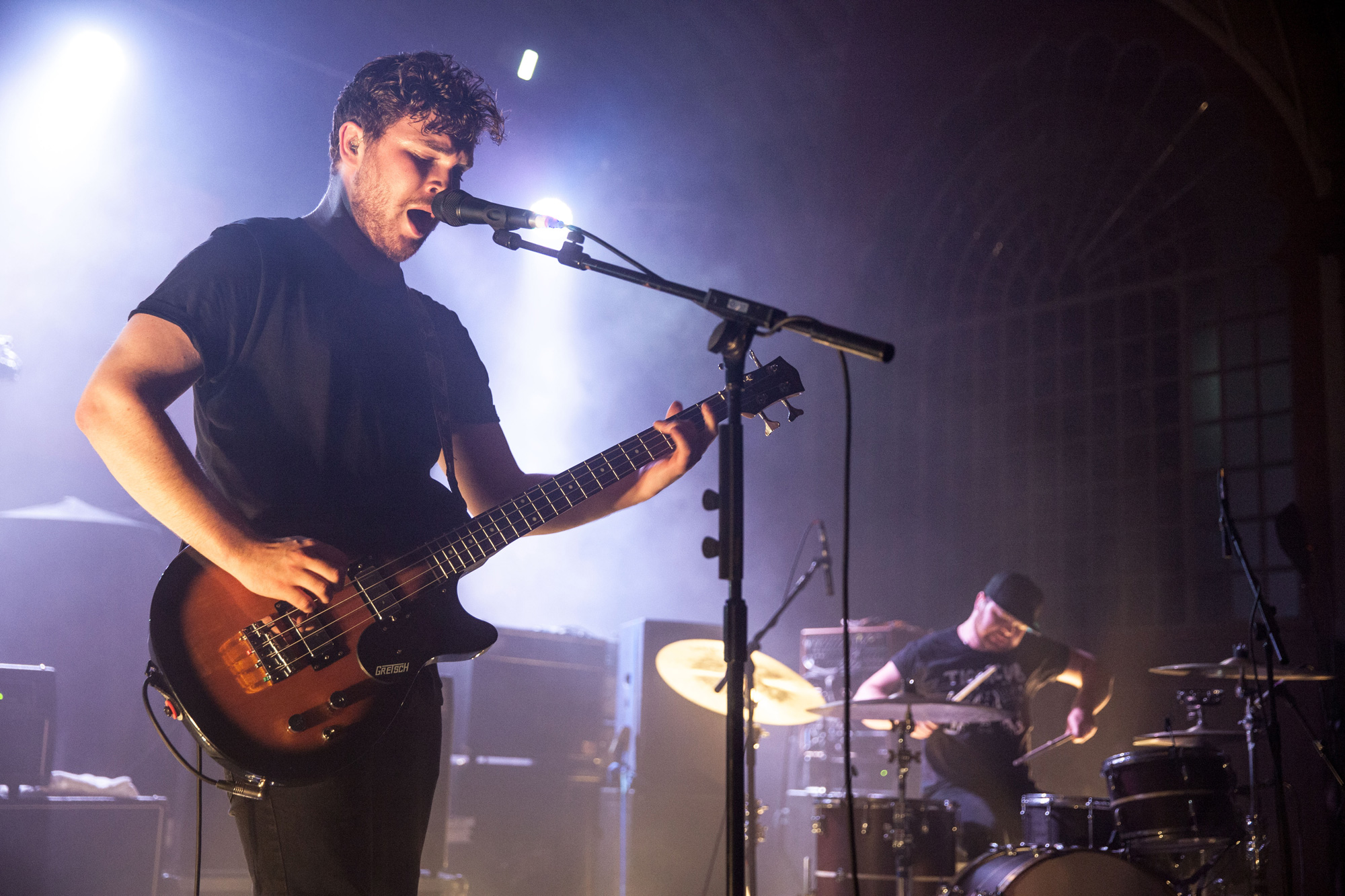 By mid-2014, Royal Blood's debut was almost guaranteed for a summer release, and at this stage they were blitzing their way through showcase festivals. At Liverpool Sound City back in May, they headlined the DIY Stage in a converted Garage, fit for around 500 people. DIY staffers had to pull the 'AAA' dick move just to be in with a chance of getting in, and this set a neat precedent of the band playing huge shows in over-subscribed venues. It became a permanent fixture of festival season: Seeing bustling tents or stuffy venues ten rows deep with fans just waiting to get involved. From the humble Garage to Reading's NME/Radio 1 Stage, this has been the defining image of Royal Blood's past few months: A band in demand to an insane extent.
Meanwhile, they'd just about finished the studio process, rounding off sessions with producer Tom Dalgety. "This album feels like we're making a greatest hits," Mike joked to DIY. "We'll record four, and pick our favourite two. Then, we'll record another four, and pick another favourite two. You can get all of your favourites on there, even if no one knows any of them yet..." They were speaking ahead of a very low-key (by their standards) show at The Face Bar in Reading. Four months later, they'd be the biggest pull at an entire festival in this very town. "Nearly every venue has been packed out," said Mike, "so it's been a really good atmosphere before we've even gone on stage. Everyone's there to see us so it's a different atmosphere to any tour that we've done before. They've been mental, haven't they?"
STEP 4: TAKING THE PRIZE
Royal Blood's debut album was always going to go places. Once summer 2014 came round and following support slots for Arctic Monkeys in Finsbury Park, a self-titled first work was announced, its eventual number 1 spot wasn't a million miles off from reality. Still, the pair had work to do, and there's little doubt that they cemented their status as a massive deal with two gigantic sets at Reading & Leeds in late August. The latter was cut off just before the end, such was the demand of the whole thing. And in Reading, they more than showed themselves up as potential headliners - without a doubt.
"In case of emergencies, against all logic, Royal Blood could probably make a stab at headlining Reading Festival right now," read the DIY report. "In just over a week, Royal Blood will be a much, much bigger band. On Monday, they release their debut album. Seven days from tomorrow, there's every chance they'll be sitting near the top of the charts. These are all things we can measure - dates, sales figures, near statistical certainties. And yet that's not what it's all about. This is - tens of thousands of people going absolutely off the chain for a British rock band. And what a band they are."
And it remains the case. 66,000 is one devilish, almighty figure to pack next to a record. Remarkable and almost unprecedented for a debut album. Yet the magic of Royal Blood's year so far hasn't been the behind-the-scenes, stat-happy joy of the experience, it's been seeing this thing spread like wildfire to real people, bit-by-bit. Fans who've been crying out for a band like this have suddenly been handed it on a plate. They pack songs, a live presence to rival any newcomer, and a swaggering confidence that outmuscles their lack of a guitar on stage. It's a special thing, witnessing a band as good as Royal Blood rise to the occasion so swiftly, so free of faults. Long may it continue.

Get your copy of the latest issue