Album Review:
Twin Peaks - Wild Onion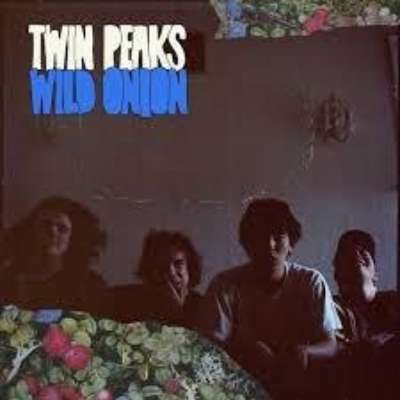 The most important step in their journey of discovery so far.
Label: Communion
Released: 1st September 2014
There's a temptation to tag Twin Peaks along with fellow Chicago kids The Orwells. Both bands bring a ravaged mentality to nostalgia-led rock 'n roll. They hang out, play the same low-key and high-profile songs - they even once set up a joint Tumblr, full of crude tour jokes. But while Mario Cuomo and co. seriously give a fuck about not giving a fuck, Twin Peaks are more focused on slogging away at the tunes. There's a variation and an undying desire to progress on their second LP 'Wild Onion' - true to its title, peel one layer off and out steps another.
A few simple rules are steadfast in the band's approach: Songs are frowned upon if they hop over the three minute mark, and if one idea's spent, they'll soon more on to another. Beyond 'Mirror of Time''s '60s-indebted glow, a flute opens the track. And in 'No Way Out', they even go as far as hinting at new wave with reverb-laced guitar sections.
Cadien Lake James is a decisive, enthralling frontman. He'll just as swiftly command the rollicking 'Strawberry Smoothie' as launch into LP highlight 'Flavor' all gruff-voiced and born to command. Bathed in American staples, 'Wild Onion' shows a band exploring terrain that's already out there and making a patch of their own. They've a good way to go before becoming champions of the game, but there's a slick professionalism underlying their rough-and-ready image. Masters of their craft, this grand exploration could probably go with some cutting down and honing exercised, but these are fresh faces heading out into the great unknown - 'Wild Onion''s the most important step in their journey of discovery so far.