Interview:
Royal Blood: "We just wanted to capture the best songs that Royal Blood have"
Royal Blood are storming venues and festivals world wide, but they're not here to rescue rock'n'roll: "It doesn't need saving," explains Mike Kerr.
It's been a little under twelve months since Royal Blood unleashed their first offering. A thrashing, brutal effort that saw heads turn and eardrums explode on all fronts, their opening mark on the world was one of deliberate intent. This was a band unafraid to sound huge, and their progress has followed suit. It should come as no surprise really; from their homemade t-shirt that Arctic Monkeys' Matt Helders donned for the latter's headline slot at Glastonbury, to their acceptance across all realms of rock'n'roll, theirs has always been a future destined for massive stages. The speed at which they've covered ground, though, is something no one could've predicted. From incendiary sets at SXSW, to headline shows across America; from causing frenzies in the city festivals earlier this year, to somehow managing to sound blisteringly loud even on the radio, there's nothing Royal Blood can't do.
"It's been overwhelming," offers one half of the band, Mike Kerr. He's currently in the midst of a run of US headline shows that land in the middle of a summer of huge festival appearances. "It feels like every other day, we're doing something where we're on the other side of the world and we're playing a huge show. If anything, right now kinda feels like the first UK tour that we did; we're playing in a bunch of towns and cities that we've never played in before, and we're putting in the groundwork here. We're having a really good time."
"We just wanted to write the best songs we could. It's as simple as that really."
— Mike Kerr
It may be less than a year since they embarked on that first set of headline shows, but there was more than enough preparation in the lead up. For the Brighton duo, it took time to perfect their techniques. There was no rushing out of the gates, or getting too ahead of themselves. With every track they'd release came the utmost precision and effort. Their sound had been practised, perfected until they were really ready to let all hell break loose. Then, with 'Out of the Black' – their first single, released back in September 2013 - they did. Locking themselves away in the studio, they began work on what would be their current 'greatest hits'; tracks were written, recorded and re-recorded. With every burst of sound, the duo worked hard to make it louder, stronger, more powerful.
"The album took us from when the band first started to about three weeks ago today," Mike assures, with confidence in his voice. "I feel like we wouldn't have closed the lid on it if we weren't 100% ultimately satisfied and happy with what we've made. There are no real nerves, because however it's received by anyone, that's their job, you know? That's not our responsibility. We're happy with what we've done and what we've made, and I hope that it's a good enough release, but we've done it.
Taking their time to get things right was key for the duo. "It's just a matter of quality control," he explains. "It feels like the latest song we write is better than the one before, so I think it's been important to write the material from as early as possible to as late as possible… With this being our first record, the only real agenda that we had for it was for it to capture what we sound like as a band. It wasn't like we had a huge concept for the record or anything; that all felt too contrived. We just wanted to write the best songs we could, whatever they were or whatever they sounded like, and to make sure that the best songs went on the record. It's as simple as that really.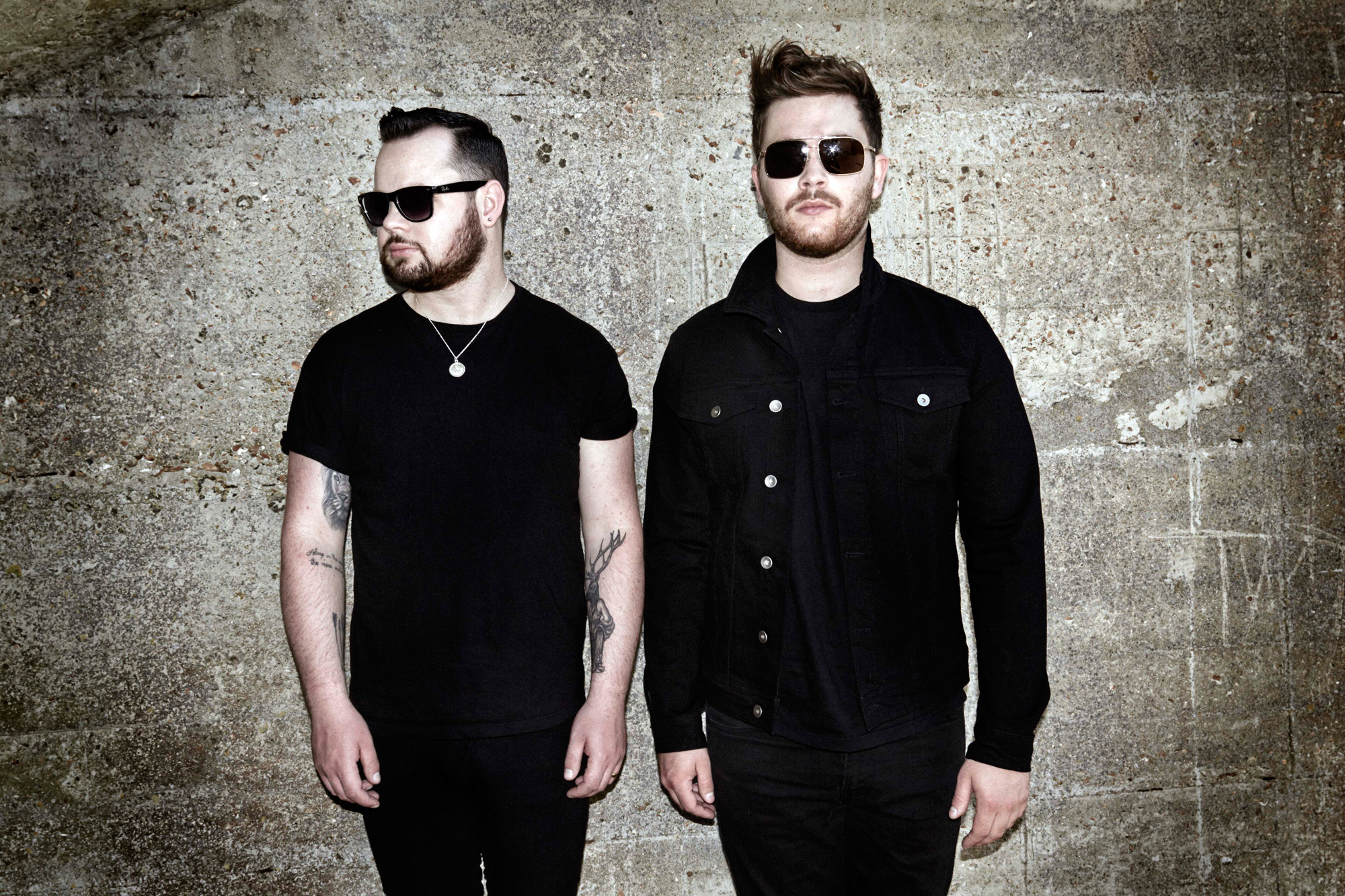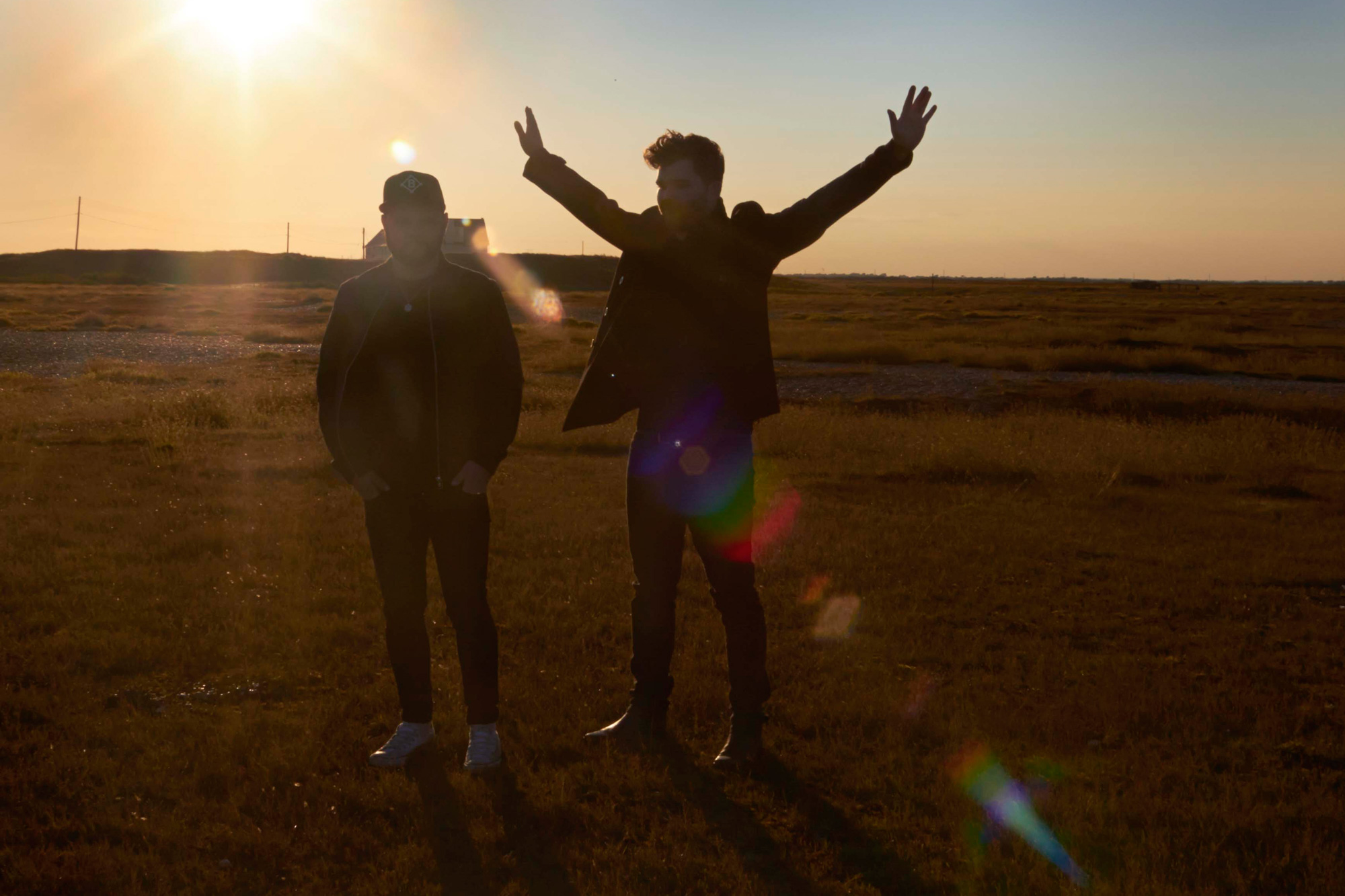 "There's always going to be something quite primitive about two people writing and playing together."
— Mike Kerr
"There's always that thing, particularly with a two-piece where there are obviously fewer elements and [it's more difficult] to get things to have more dynamics, or slower moments, or pauses but that felt contrived and it felt like we would be doing that for the sake of doing that. I think the way that it's come out just comes from the fact that we didn't really have an agenda, and we just wanted to capture the best songs that Royal Blood have in this moment in time."
The band's simple approach to writing is something that's been cemented through their relationship. Having known each other for years before even beginning the band, both Mike and drummer Ben Thatcher share a connection that's hard to describe: their writing always begins instinctually. "Absolutely," agrees Mike. "I mean, there's always going to be something quite primitive about two people writing and playing together, so instinctual is definitely the right word. It's the same way we write music; we're in the same room together and we just have fun and play around until we stumble across ideas that we find funny or interesting but also have some worth in a song somewhere. Then we keep building from that."
As for their unmistakable sound, as something that has taken them time to hone, they have clear intentions when it comes to laying down the songs themselves. "We're quite hands on with the recording process. We have a very clear understanding of how we want each element to sound. Ben knows what he wants and we just, in quite an old school traditional sense of recording, don't really hit record until it's going to sound how we want it to. We're so used to playing and recording with the two of us in the studio that it's just a well-oiled machine. The last time that we went in the studio we were in there for two days and we had the drum sound ready to go in about two hours; everyone's on the same page.
"Every other day something surreal happens."
— Mike Kerr
"You know, again with there being two of us, it's important to us that everything sounds true to our band live. I don't think there'd be anything more heartbreaking than someone liking our band and coming to the gig to find out that there's a backing track, or there's extra members, or that we don't add anything but it just sounds rubbish. To me, it was a no-brainer that the record had to be a true representation of what was possible live, and that's why it's like that."
Needless to say, the ferocity that the band possess has won over fans and critics alike during the past twelve months, but if anything, their presence is only going to grow. Having already been named 'the saviours of rock and roll' back during their appearance on the BBC Sound of 2014 poll ("That, to me, is mental. It doesn't need saving!") before going on to perform in front of 50,000 people at Finsbury Park back in May, it's all been a bit of a whirlwind. As they finally hit the home straight, with a slew of European festival appearances and release of their debut in sight, the duo are beginning to embrace the madness.
"Like I was saying," he says, "every other day, something very surreal happens. There's a point where you do start taking it in a bit more and that's when I think you properly start to enjoy it. It was great to play on that stage and it was a real memorable experience. The festivals have been very enjoyable too; we've got to go to countries that we've never gone to before. For me, a personal highlight was Poland. That was a great experience: the crowd stamped a hole in the floor," he concludes, with a hint of nonchalance. "And we'd never even played there before…"
Taken from the September issue of DIY, out now. Royal Blood's self-titled debut album is out now via Warner Bros.

Get your copy of the latest issue