Woosh:
Fall Out Boy air single 'Centuries', new album "might be done very early next year"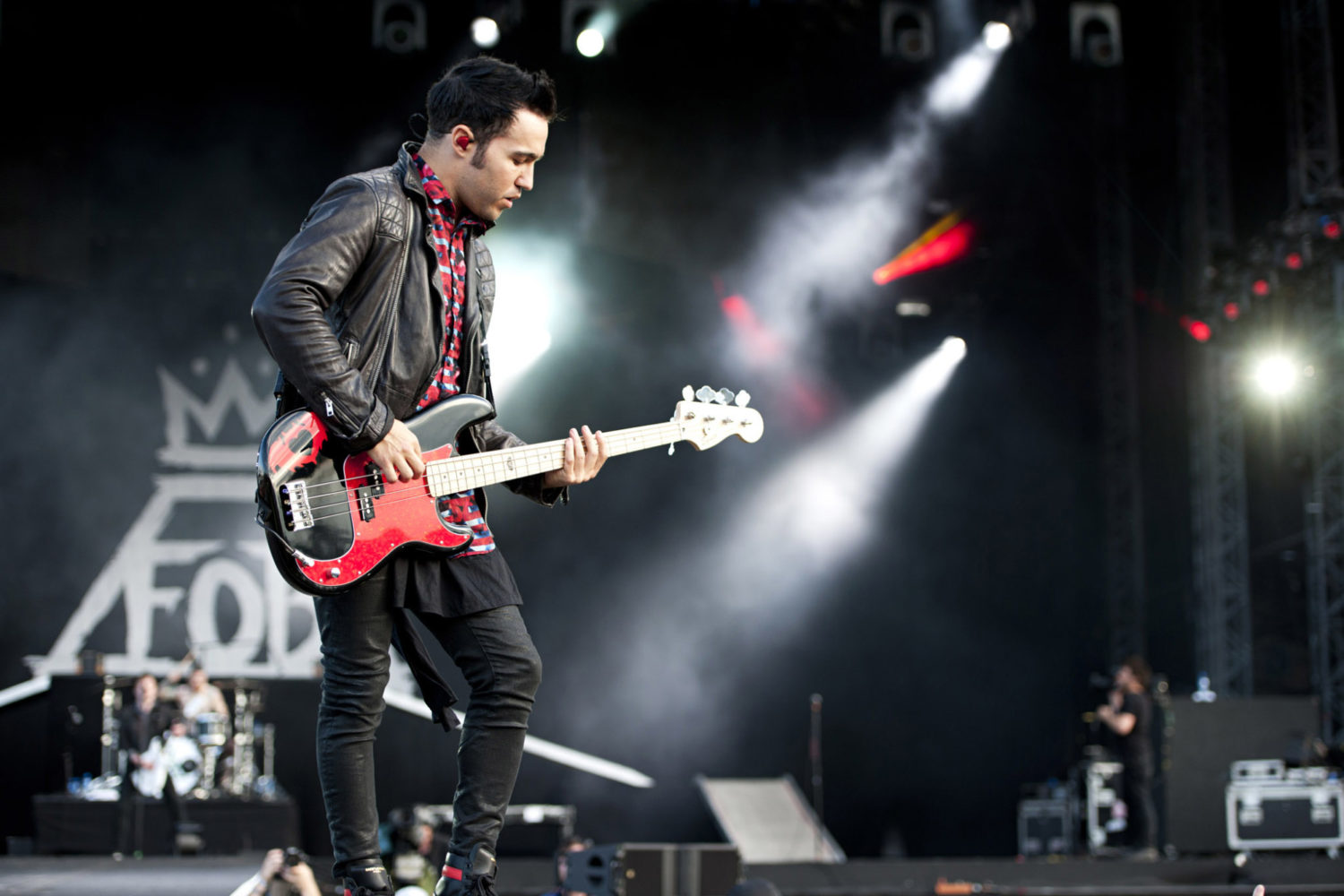 Pete Wentz talks about the band's new material.
Fall Out Boy have aired their new single 'Centuries' on BBC Radio 1 this evening (Monday 8th September), as Zane Lowe's Hottest Record. The track was hinted at last week, with Zane revealing their forthcoming slot on his Wednesday show, and the band posting a short video to their YouTube channel featuring morse cost for the track's title, as well as blacking out the images on their Twitter and Facebook pages.
"The idea of the song is a David vs Goliath story," the band's Pete Wentz told DIY earlier this afternoon. "When we were growing up it was like, 'We'll never be U2 because we're from the suburbs of Chicago and nothing happens here,' but the idea now is to inspire that kid - you can be the person up on stage and it's only the power of your belief that is going to get you there… I think people will have an immediate visceral reaction it. The kind of art I want to be involved in should inspire a reaction!"
"We used to have to put records out in a certain way because of how labels work," he continued, "but now with the internet we can just go 'Here's a song,' and if people react to it then great, and if not we'll go back and try a new recipe… With this song, Patrick [Stump] just put his foot to the pedal and woosh out it came. I was like, 'Holy shit, we haven't even finished touring the last record yet!' But it felt like the song was that imminent that we needed to do it."
The new material follows the release of their 2013 comeback album 'Save Rock And Roll', and it will come as no surprise to fans that there is still more to come - and soon. "We have an album mostly written and about halfway recorded. So my guess would be - and this is realistic, because I feel like when you say shit that is unrealistic people call you out on it - that might be done very early next year."
Interview: Tom Doyle. Photo: Sarah Louise Bennett.

Get your copy of the latest issue