Photographic evidence!
Radiohead post first photo from new studio sessions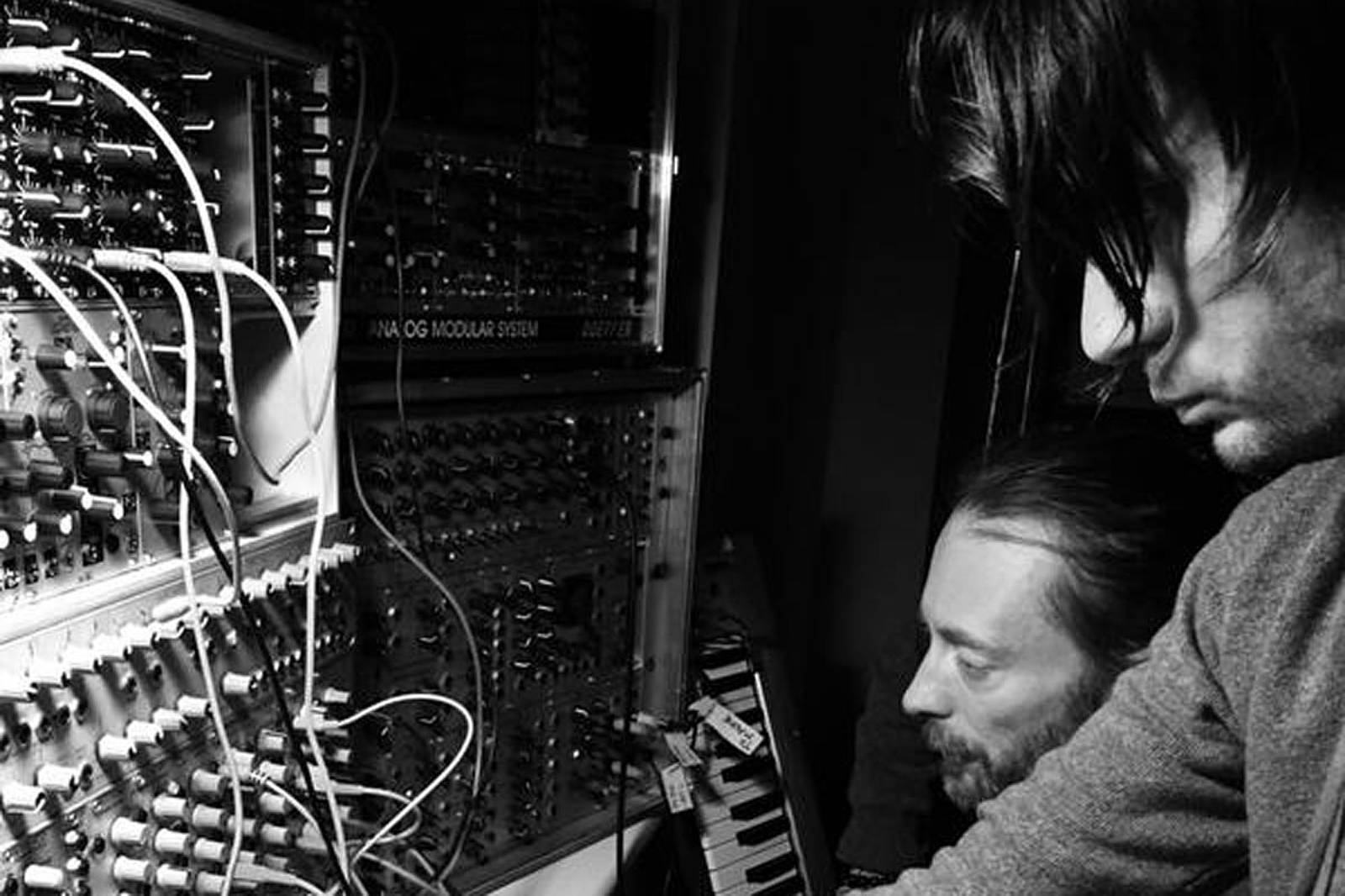 Nigel Godrich publishes shot of Thom Yorke and Jonny Greenwood.
Until now it's all been hearsay and quick quotes to clutch straws from, but today the first photo has emerged of Radiohead at work in the studio.
The follow-up to 'The King of Limbs' is anticipated for a late 2015 release, although in a recent interview with The Sunday Times, Jonny Greenwood stated "We've just got to get the inertia back. Release? No, no idea."
An image posted to Nigel Godrich's Twitter shows Thom Yorke and Jonny Greenwood at work in the studio. It carries no description.
Back in November, Greenwood confirmed that the band were officially back in the studio. "I'm late, they've all gone there now. We're currently playing and recording and it's fun to see everyone again, it's been a long time coming, we've been waiting all of us for a long time," he said.
Greenwood has been hard at work scoring Paul Thomas Anderson's new film 'Inherent Vice'. Thom Yorke and drummer Philip Selway meanwhile spent 2014 releasing solo albums, the former's 'Tomorrow's Modern Boxes' being shared via BitTorrent.