Report:
Marina and the Diamonds gets frooty at tiny DIY show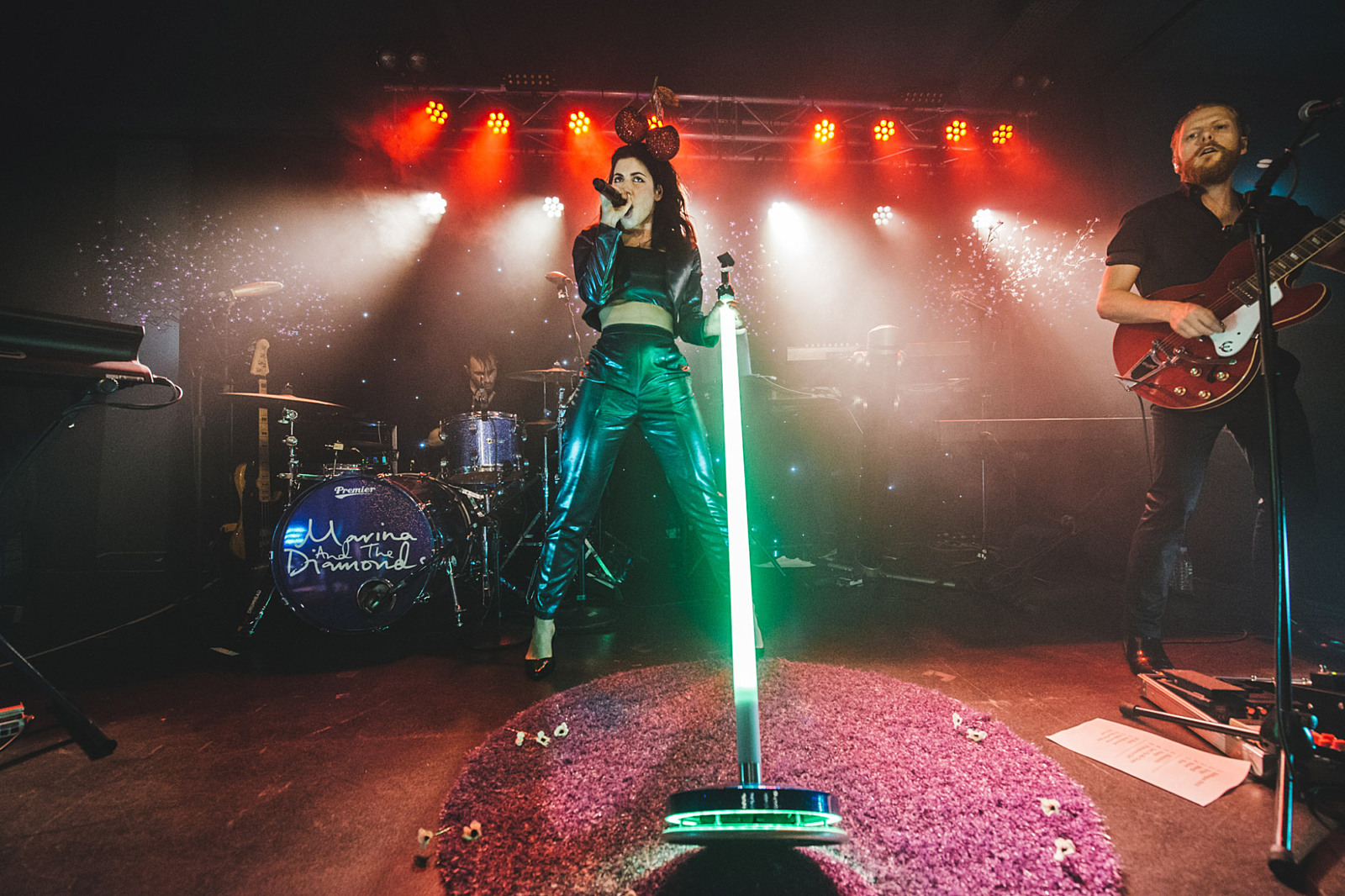 The star played her first show in support of new album 'Froot' at Hackney's Oslo last night.
Wander into Oslo this evening and it's a glittering paradise. Across the tiny stage, trees stand tall, complete with fluorescent pink lightbulb leaves twinkling away, while the word 'FROOT' is spelled out in huge silver helium-filled balloons. It's a bit like stepping into a tiny version of Wonderland, and when Marina and the Diamonds appears on stage, dressed in shiny pewter and complete with a giant cherry headband poised on her head, she beckons the room to hop down the rabbit hole.
Set opener 'Bubblegum Bitch' bursts into life and the whole room is animated, voices already raised and ready. Then comes the glorious 'Forget', the first cut to be debuted from her new record tonight, and the room continues to sing along, even after it's only been out in the real world for just over a week. The excitement in the room sizzles as Marina guides us through the journey of her career so far, with 'The Family Jewels' cuts 'Mowgli's Road' and 'I Am Not A Robot' receiving a rapturous reaction.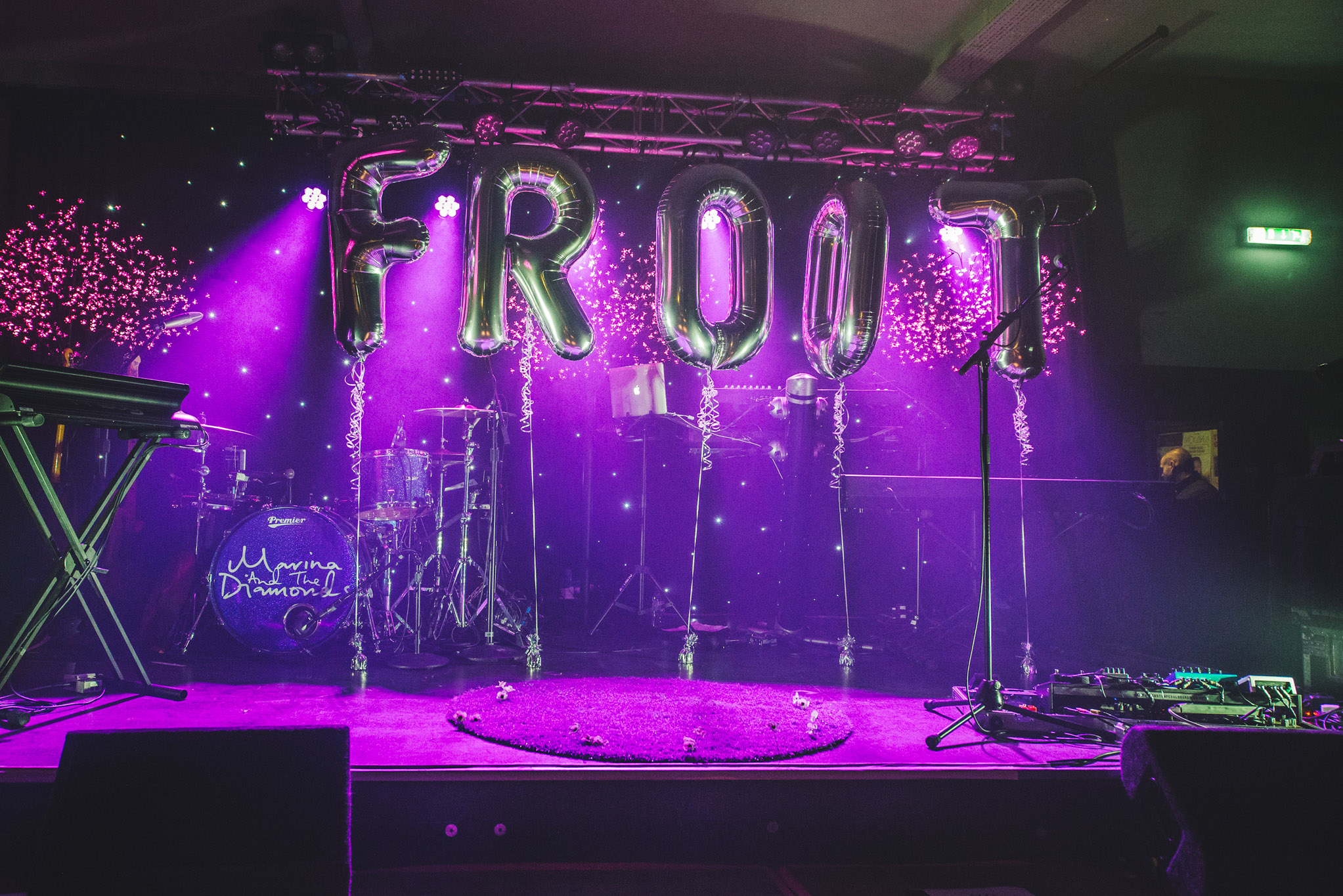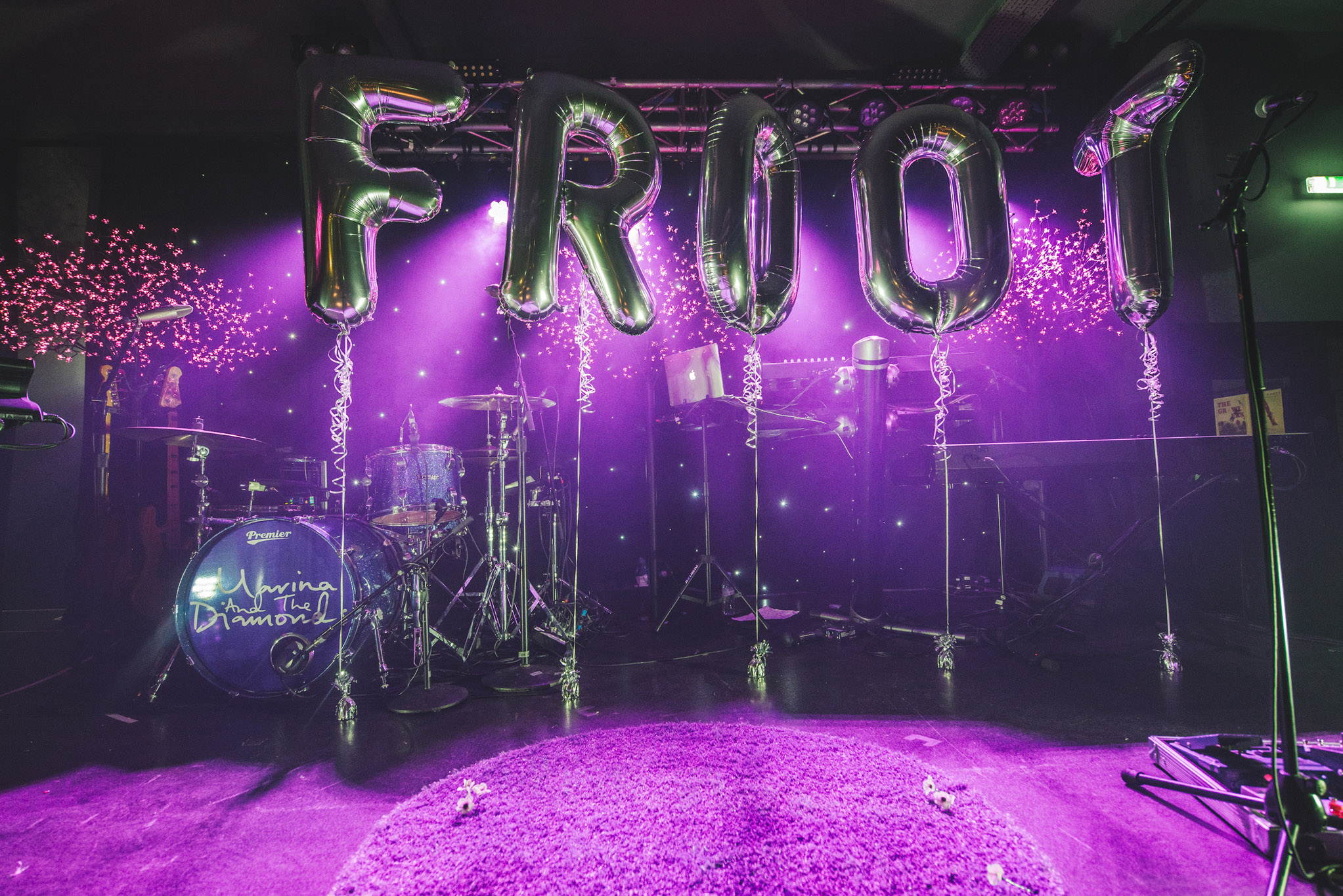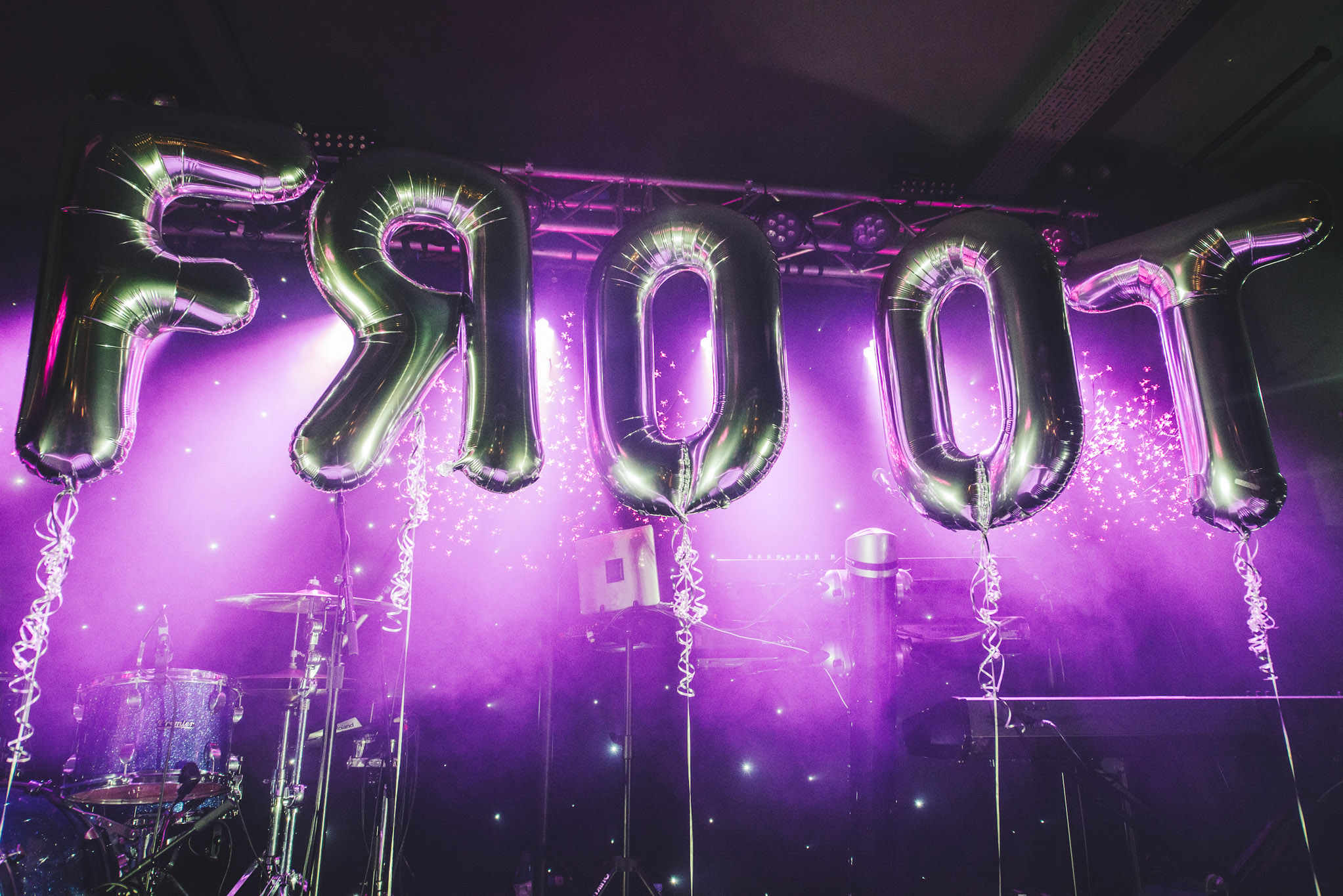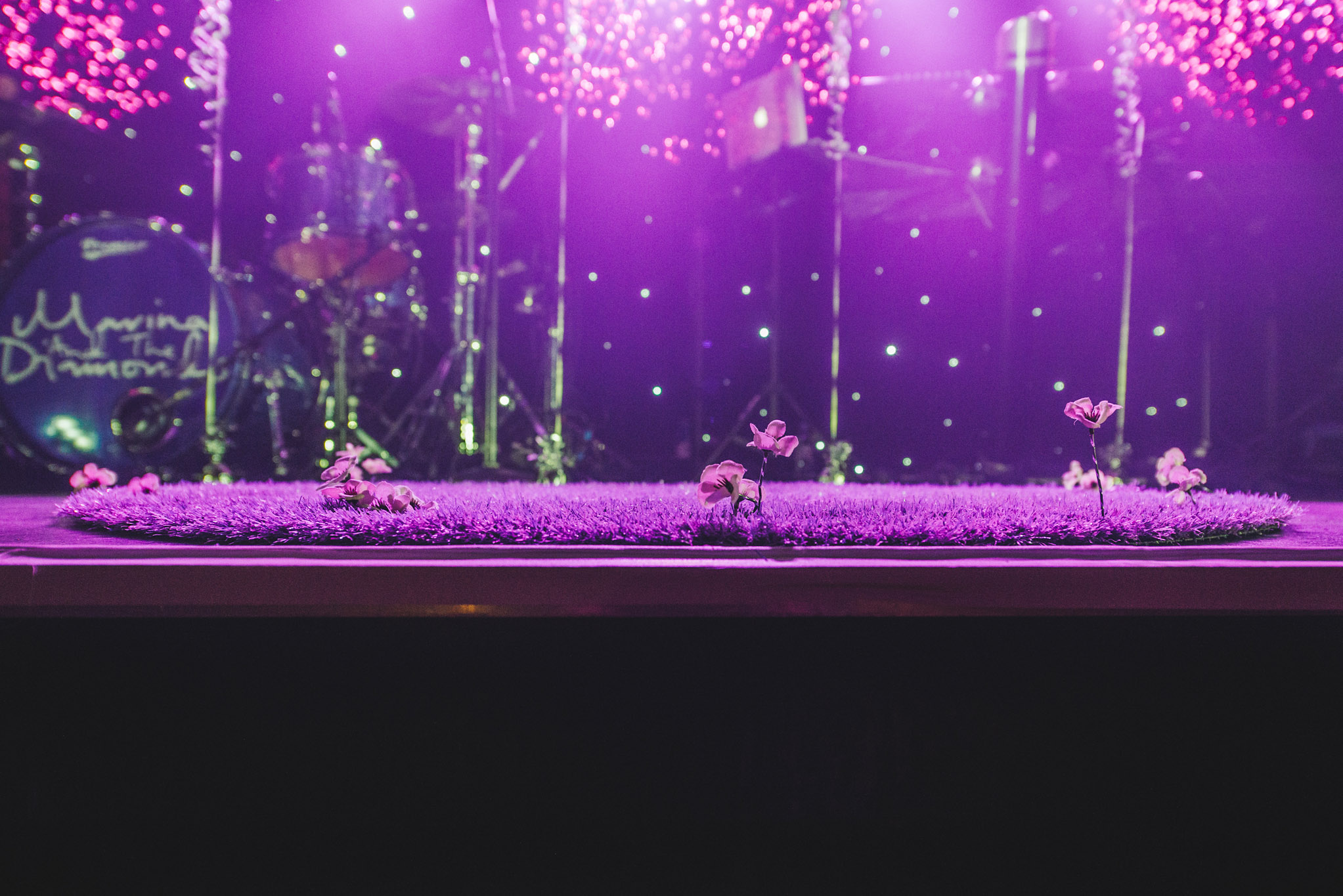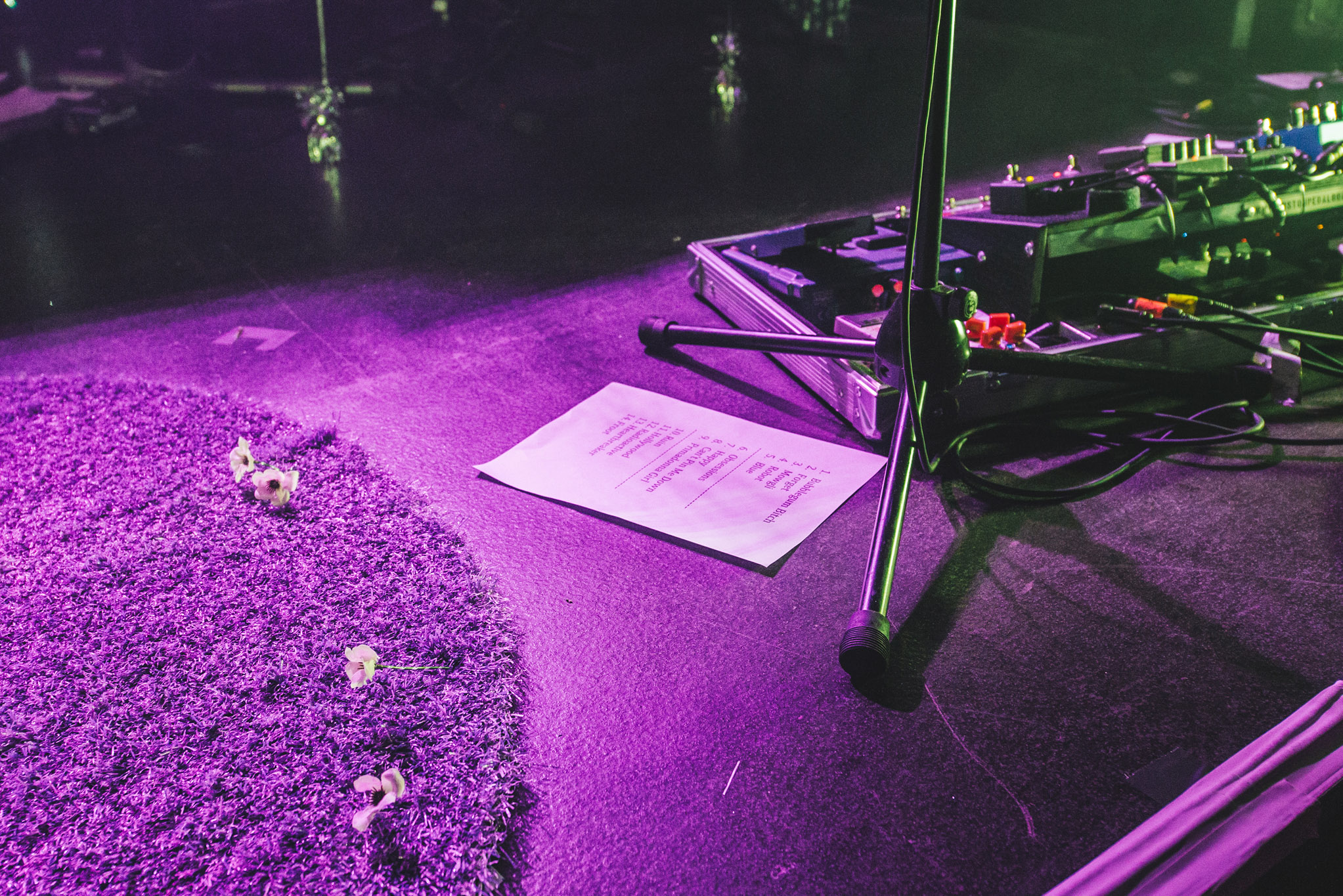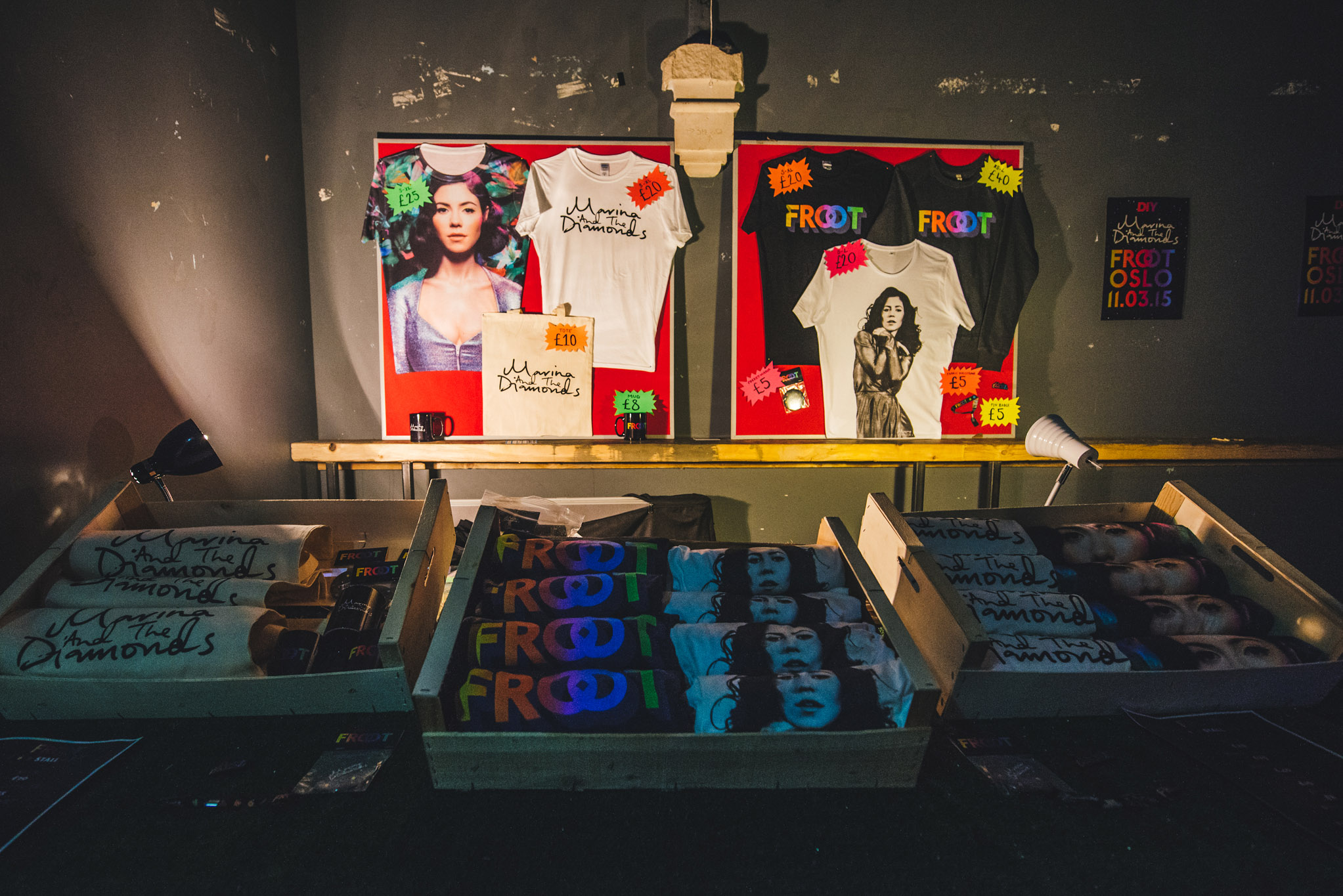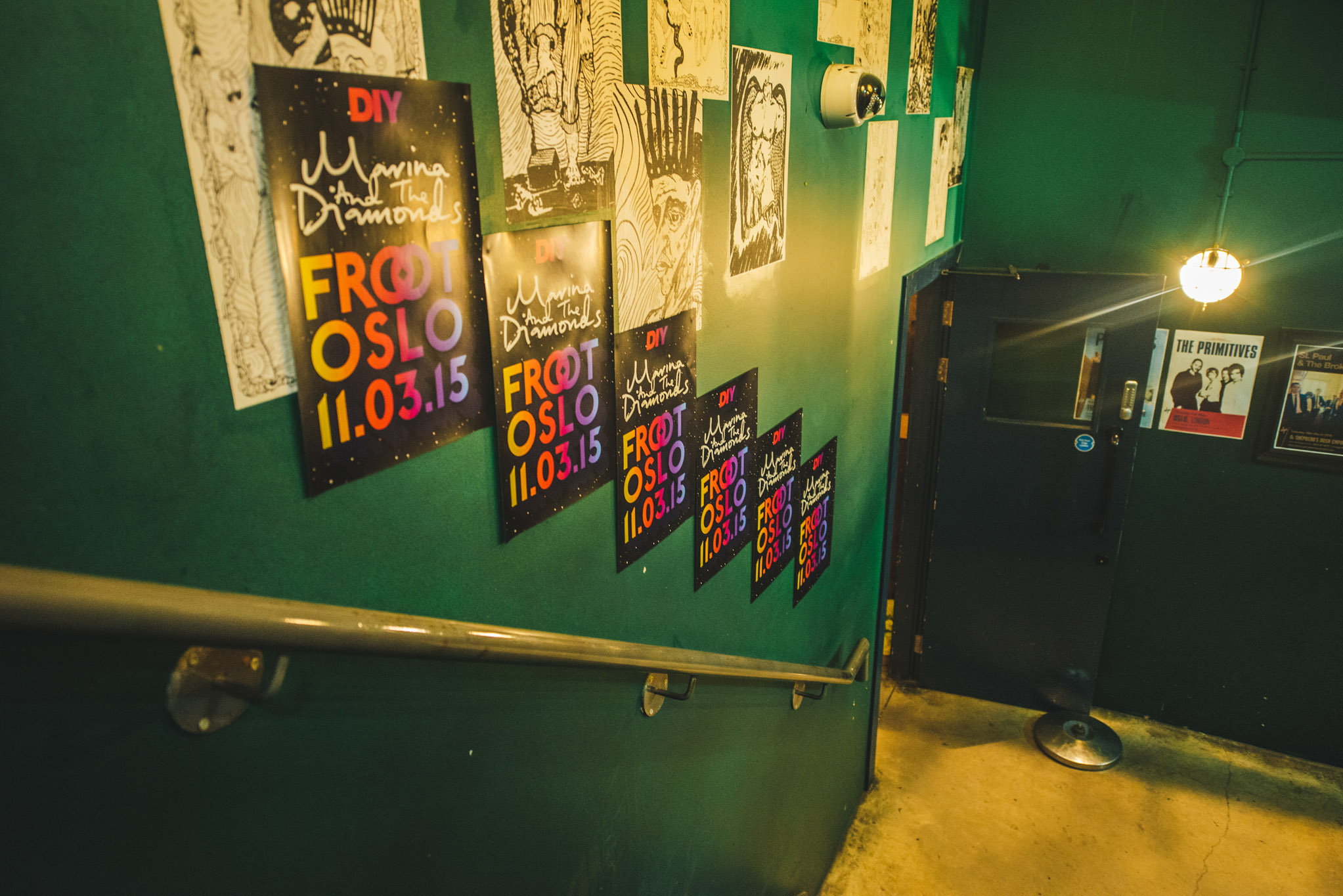 Soon abandoning her headwear and laughing about how she's "forgotten how to do stage banter" – after almost a year and a half off the road, no one can really blame her – she slows the pace with a wonderful piano-led rendition of 'Obsessions', before showcasing the melancholic 'Happy', giving it a whole new dimension when sung alongside a legion of her fans.
Throughout the night, there's a palpable sense of fun; through the insatiable 'Can't Pin Me Down', the bombastic joy of 'Primadonna' and the playful 'Hollywood', there's not a body in the room that isn't dancing throughout. Even the dramatics of 'I'm A Ruin' sound otherworldly in a live environment but it's 'Radioactive' that really transforms the venue into a pseudo-rave, with the lights going wild and the crowd even more so.
By the time Marina's set draws to a close – her cherry headband back in place because, well, why not – it's clear that, while she may have been away for a while, and her new album may see her diving into previously unchartered territory, there's very little that this star can do wrong. As the funky opening riffs of 'Froot' ring out within the tiny room, there's no doubt about it: Marina's a diamond, and tonight's visit down the rabbit hole is one of the finest.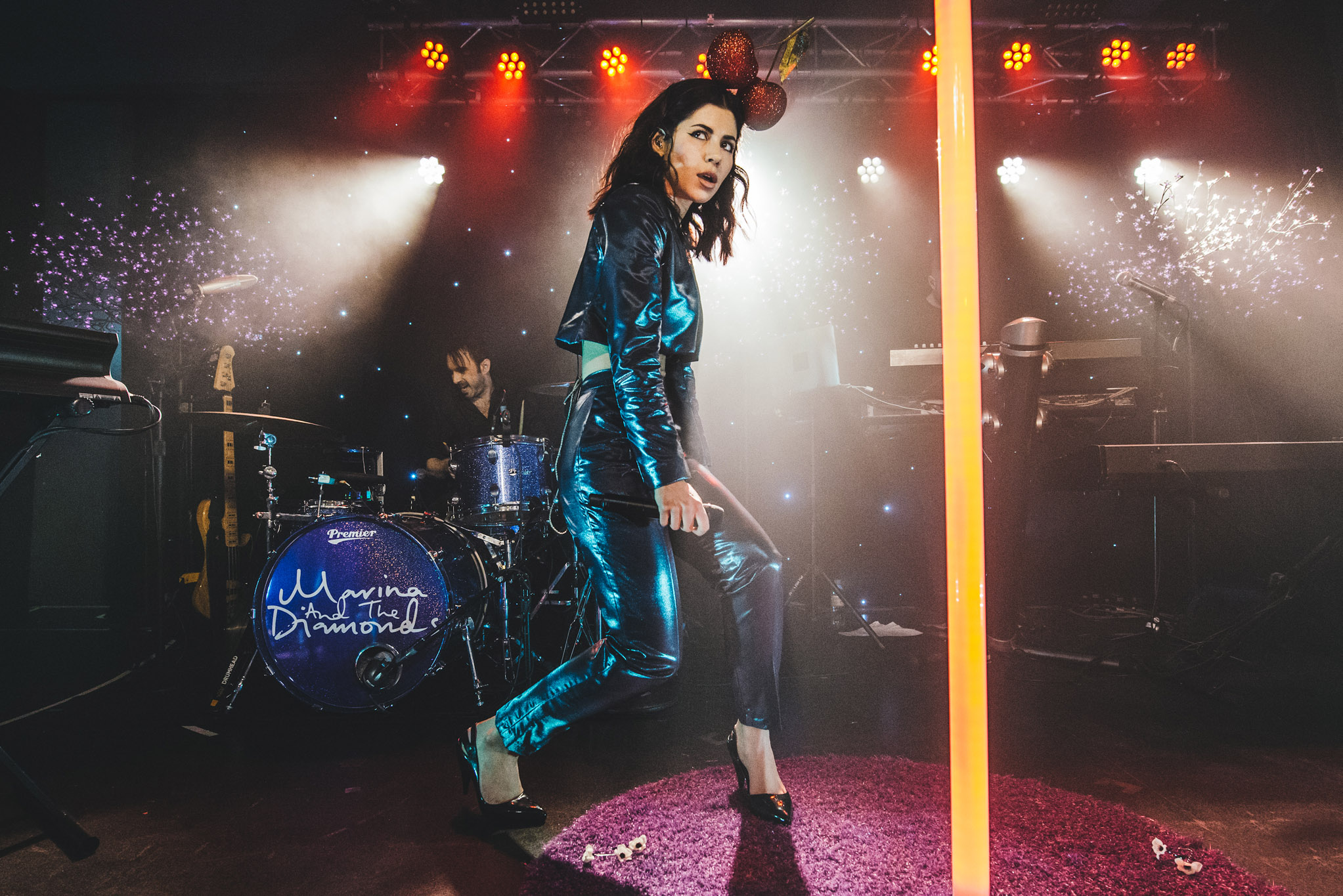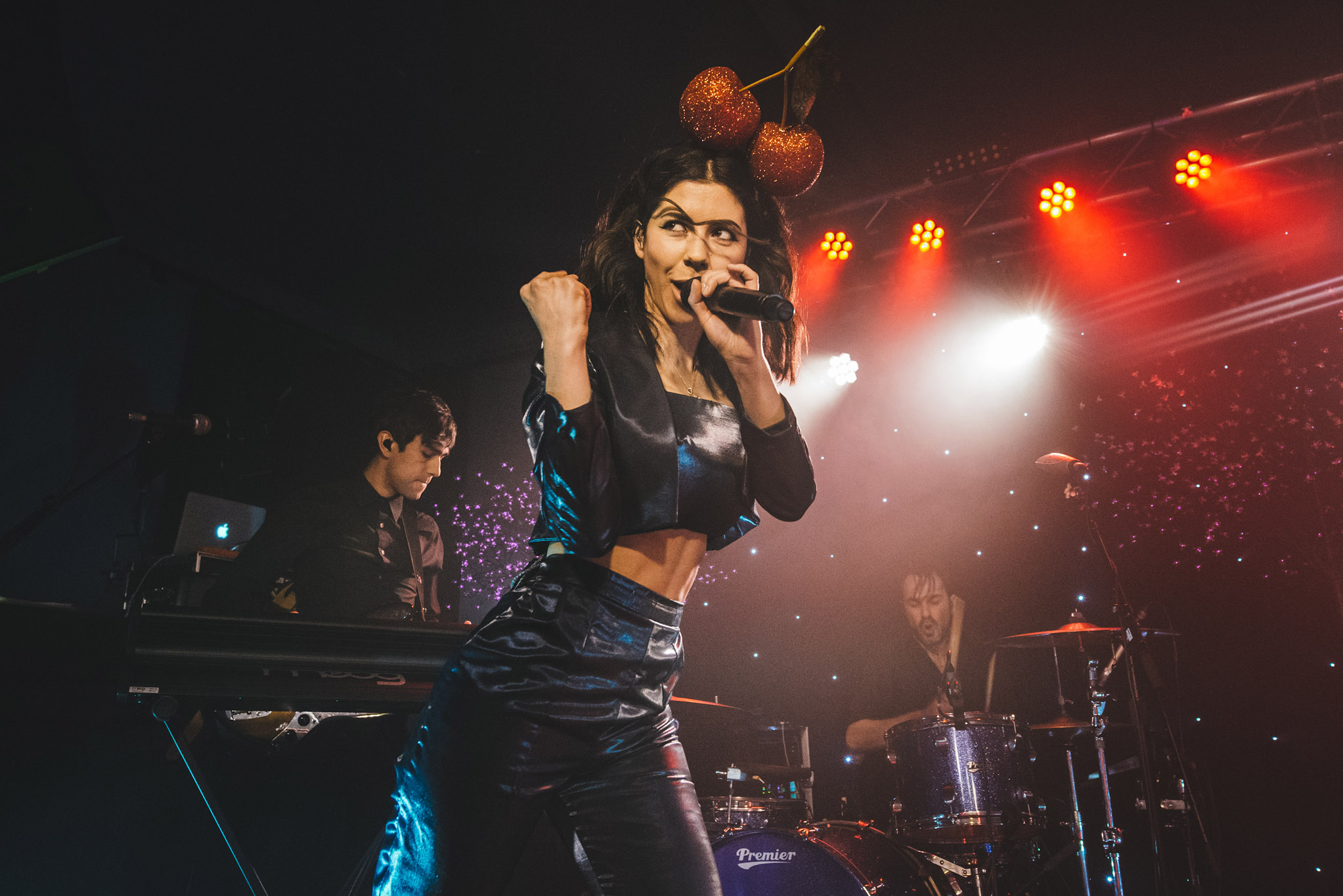 Setlist:
Bubblegum Bitch
Forget
Mowgli's Road
I Am Not A Robot
Blue
Obsessions
Happy
Can't Pin Me Down
Primadonna
I'm A Ruin
Hollywood
Radioactive
How To Be A Heartbreaker
Froot