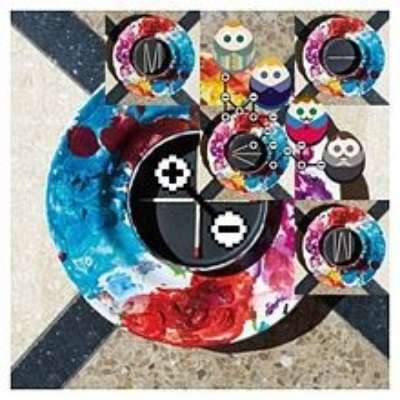 Mew have always been unpredictable, and with '+-' they prove, once again, that it's all for the best.
Label: Play It Again Sam
Released: 27th April 2015
Mew have always managed to maintain an air of mystery. After their last record – 2009's epically-titled 'No More Stories…' - the band spent a year or so traditionally touring, but they soon sank back into their more interspersed and unpredictable patterns. Since the release of their last record six years ago, they've graced UK shores for fewer live appearances than you can count on your fingers. The possibility of another album always arrived with a question mark looming close by.
Yet, after a reasonably lengthy wait, it has arrived and brings a slew of excitement with it. Mew have always dealt in soaring choruses and shiver-inducing offerings – the kind which make the hairs on the back of your neck stand to attention - and with '+-' that's no different. The otherworldly feel of their music, which seems to swoop and glide with every changing note, is still as present as ever on their sixth full-length, but if anything, their newest album seems to dare to be more diverse.
As ever, their music still feels like a familiar old friend. 'Clinging To A Bad Dream' seems to embody that exact lingering feeling; as if the song has buried itself in a memory yet it's too difficult to unearth where it lives. 'Rows' is a building of emotion that boils and erupts throughout its ten minutes. The chorus of 'The Night Believer' seems innate. Yet, there are moments where they prove to move into new territory: the guitars that open 'My Complications', which instantly announce the arrival of Bloc Party's Russell Lissack by sounding, well, just like Bloc Party or when 'Witness' sounds as though it's channelling Interpol, right before Jonas Bjerre's vocals arrive once more.
Mew have always been unpredictable, and with '+-' they prove, once again, that it's all for the best.
More like this