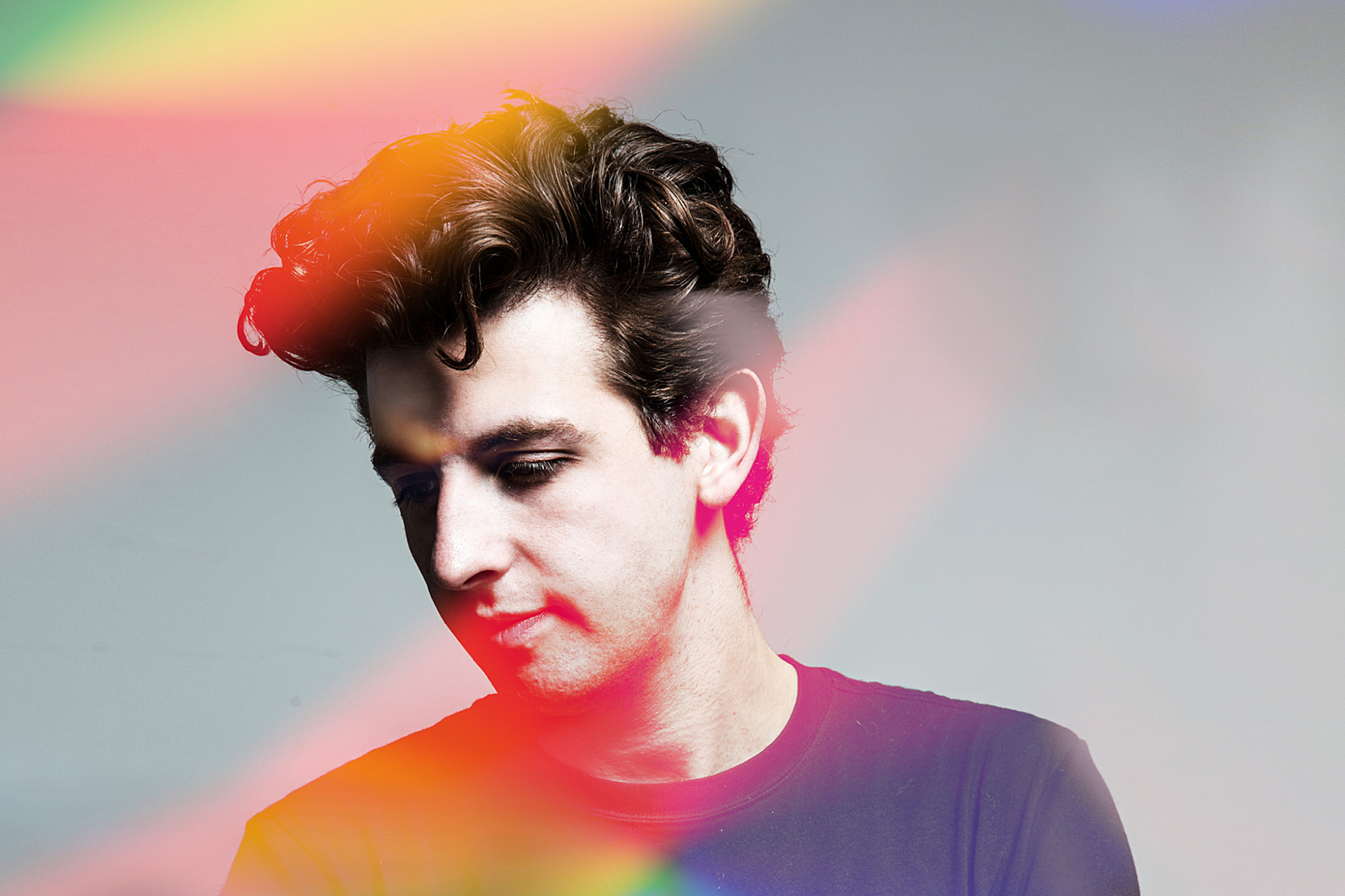 Jamie xx: "Not a lot of people get to be where I am"
Jamie xx is in a unique position. With the world watching, he can turn in just about any direction.
There isn't anybody else remotely like Jamie xx. This 26-year-old - real name Jamie Smith - is in one of the world's most adored bands with The xx. And at the same time, he's a go-to voice in the electronic world. Few take on this kind of balancing act, and barely anybody embraces the challenge quite like this man. Obsessed with niche movements and revivals, he's just as happy DJing a new night to thirty people as he is closing out a stage at a gigantic festival. He wouldn't have it any other way, but it's taken one hell of a journey to get here.
"Not a lot of people get to be where I am," he admits, jet-lagged and trying to count the hours since he last slept. Two days back in his beloved London haven't provided any sense of routine. Post-Coachella he's been in a daze, and his only response - ignoring sanity altogether - has been to go out more, see more things. That's been the case since the age of 17, when his shy, stage fright-struck band were whisked off with a debut album that helped shape one of the most surprising success stories in a decade.
Any time off from touring, he'd spend nestling up next to a speaker somewhere in a dark corner of the capital. Nobody else was around because they were all leading boring, more normal lives - his friends were starting university. Alone, he'd lose track of time immersing himself in the sounds coming out of dingy London clubs. He remembers "weird spaces with loads of dudes stood around, hoods up." Was he ever one of those? "Occasionally…"
Jamie's discovery of electronic music was a reclusive one. And from the beginning of The xx, he's been the guy at the back ("it didn't really matter if I looked miserable or not"). Debut album 'In Colour', however, is his way of getting personal. A manifestation of the way he thinks and feels, some songs have been hanging around for years, lurking from his early twenties to where he is today. "Going from being 17 to 26 - that's one of the biggest parts of your life, in terms of how you shape as a person," he says, and 'In Colour' documents this coming-of-age story, one that's impossible to replicate.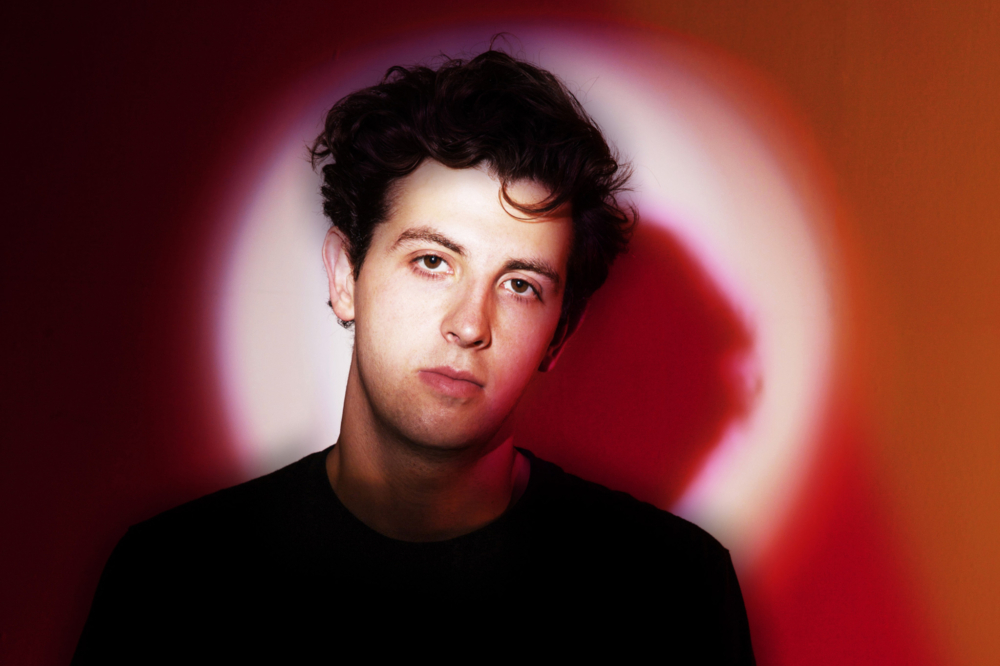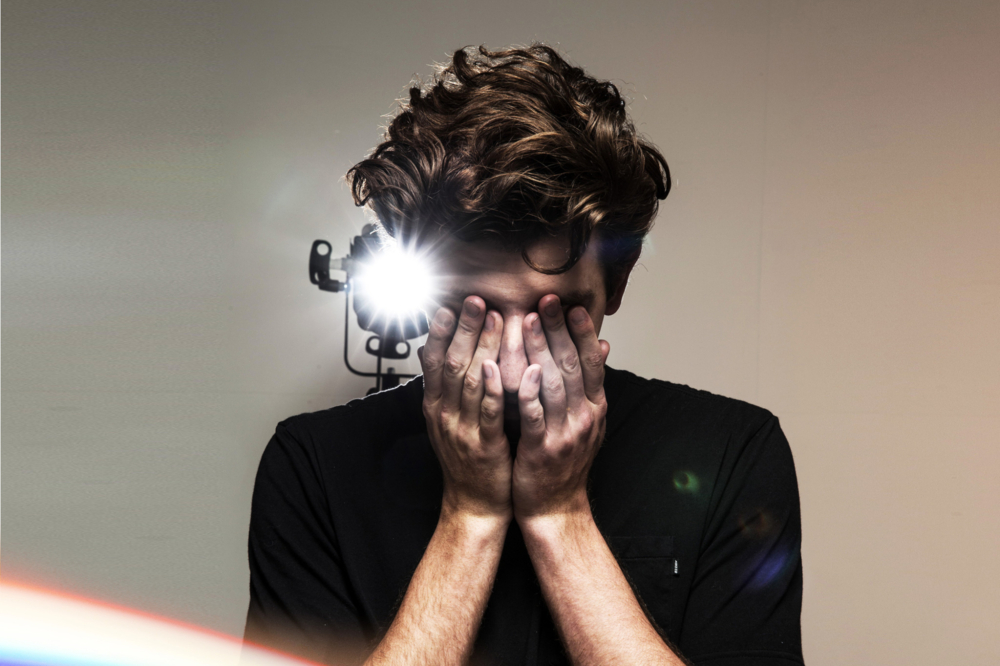 "
When you're in the studio it's amazing, but there's so much other shit that you have to deal with.
— Jamie xx
Going it alone, early days were spent at these stranger-filled club nights. But he wasn't clubbing, strictly speaking. Instead of stuffing himself full of uppers, ordering two WKDs for £4 and making a new best friend every ten minutes, he was listening. At nights like Plastic People, he'd wait for Four Tet's set to finish before approaching Kieran Hebden and having a conversation. "I wouldn't take drugs or anything like that. It was just about going to these nights and discovering new stuff," he remembers. "It just felt like a really exciting time to be missing out on, if I stayed at home."

When things went stratospheric for The xx, the Londoner would spend his spare hours getting homesick. Not just in the sense of checking Facebook and sending sentimental messages - he'd dose up on UK garage documentaries, videos of kids skating in the capital, episodes of the Top Boy drama (which ends up being sampled on one of his tracks, 'Girl'). "Being away from London that long every year and the people you grew up with - it's hard," he says. Fragments of home appear in everything he does. Last year's 'All Under One Roof Raving' was a forthright tribute to the country and all the musical movements it's spawned. With his recent 'Loud Places' video, he and bandmate Romy-Madley Croft ride skateboards while getting covered in confetti. "Before we made music together, from the age of like 13, Romy and I used to go out and skate," he remembers.

London was the source of 'In Colour' actually happening in the first place. In summer 2014, with The xx's third album beginning to shape, Jamie had a dozen half-thoughts swimming around in his head. He "had to finish it," he says. "I felt like I needed to get rid of it. It was lingering, and I wanted to have a fresh head. It was just ideas, not even songs at the time. And I needed the force of an album to make me finish it." Instead of launching back towards club culture for inspiration, he locked himself inside, in 30 degrees heat. The city's scene was a "little stale" at the time, he felt. "But that might have been because I was also trying to make my album."

The breakthrough moment hit when he made opening track 'Gosh'. The last song he started from those sessions, he can pretty much be heard bouncing off the walls. All those UK garage videos he'd watch while on tour burst out in full bloom, and a hook that wouldn't look out of place on The xx's debut floats in from another dimension entirely. It's a song that sums up the producer at his best, melding opposite worlds that few would think to combine. It might be raised on a diet of revivalism, but it's also inviting and all-inclusive. He says the title 'In Colour' is a play on people's perception of The xx as dark, gloomy figures. But this full spectrum approach also represents inclusiveness, the notion that nothing should be ruled out completely. He might be a know-it-all, but few producers have this ability to invite strangers into their world.


It's hard to think of anyone less-suited to the glamour-clad, rich and famous Hollywood lifestyle, but that's essentially where Jamie xx ended up before making 'In Colour'. He worked closely with Alicia Keys (they're buddies on WhatsApp) and Drake ("We'd hang out. But I don't know if I know him that well"), where he'd be in the production chair for high-profile collaborations. "I loved doing some parts," he says. But "that world", as he refers to it, wasn't exactly his scene. "When you're actually in the studio, it's amazing. But there's so much other shit that you have to deal with - record labels and other producers. Everybody just thinks the more producers you have on a record, the better the record's going to be. I would love to do a record with Drake, just me and him. But I don't think anyone else in that world sees it that way…"

His solo break, in many ways, arrived through another collaboration. After The xx's debut, he was asked by XL's head honcho, Richard Russell, to rework Gil Scott-Heron's 'I'm New Here'. "I wasn't thinking about even the fact somebody else would hear it. I was just so excited to be able to make this music," he remembers. Between days where he simply hung out with the Chicago legend, he was let loose on a bank of material with which he could do just about anything. New tools at hand, he was a kid in a sweet factory.

"If I was doing that album now, I would drive myself mad," he says, in-part referring to Scott-Heron's death - he passed three months after 'We're New Here''s release. "It kind of felt like it was going to happen, when I was hanging around with him," he admits. "The gravitas was already there: just being able to sit with him and hear his stories, and when it did happen obviously it was very sad. But by that point I'd realised it was a very special thing to be a part of, that record."

If there's one thing Jamie xx learnt from those two distinct experiences - working on his own terms, or being surrounded by big-wigs - it's that he's more in his element when he's close to home. That's partly why a third of 'In Colour' consists of collaborations with Romy and Oliver Sim. The results were so good, his bandmates wanted to nab songs for their own, third LP. "I have the same problems," he says. "Every time you make something that you like, you worry that you're not going to be able to make anything else like that."

He had the option of flooding the debut with high-profile guest spots. "But I think it's an easy way out, to get other artists to appear on your record," he claims. "It's something a lot of people have been doing recently. You get their fans and they get your fans. But I just wanted to make something that I was comfortable with and that represented what I was doing."

One song on 'In Colour' breaks this rule. At first, 'I Know There's Gonna Be Good Times' is so drastically out of place, it sounds like guests Young Thug & Popcaan barged into the record without getting Smith's permission. "That's me showing that I can do that kind of thing, if I want," he says, this pill-popping, berserk hip-hop outlier being the perfect example of where Jamie xx exists in the big picture. Nothing's out of limits.

"But I wanted it to be a quite personal record," he says. "I would send [Romy and Oliver] music and then ask them to write something, or ask them about a demo they'd already sent me. We'd go into the studio together and talk about it, one on one. And then I'd finish it on my own. It was different, but that's also ended up influencing how we did things as a band again, this time round."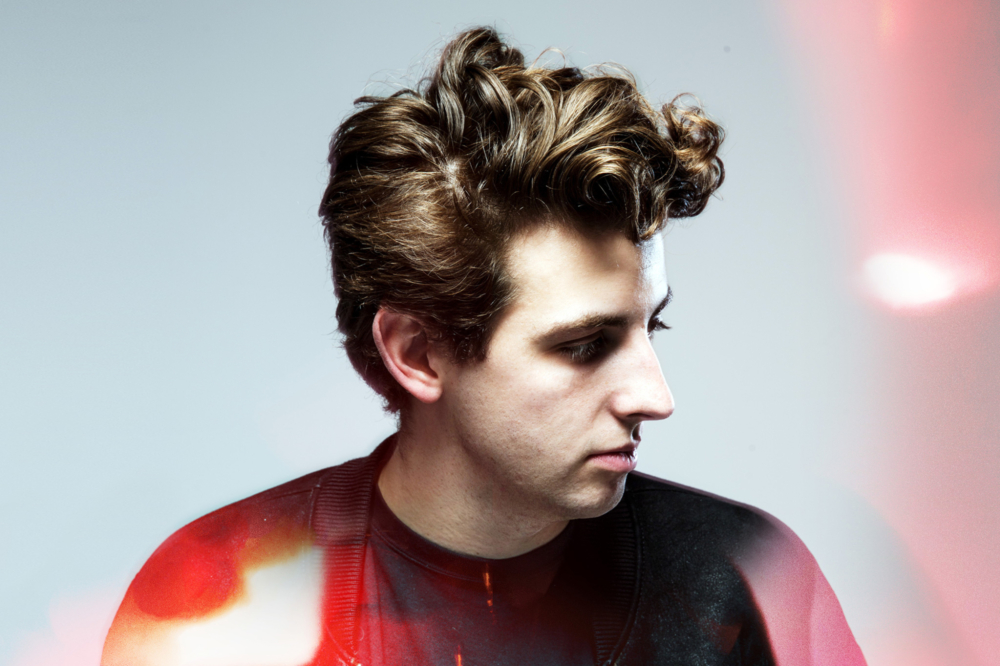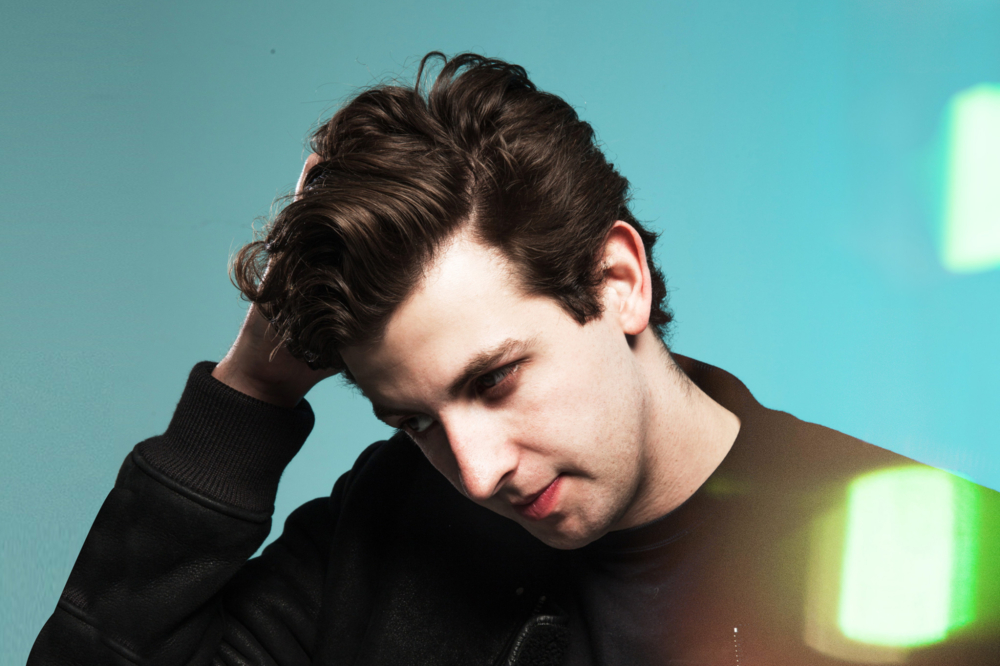 "
Most of the music I listen to now is super cheesy disco.
— Jamie xx
He's supposed to be focusing on his solo release, but it's clear attention's already turned swiftly towards the next xx record. It's three years since their last work, 'Coexist'. The year before making the LP, Jamie was in the midst of his partying stage. "I went pretty hard," he says, squirming slightly. "It probably didn't help me creatively…"

Talk turns to a "glorious summer" in 2011 where he'd go out, night after night. "It's good to have done that, to know my limits; what inspires me and what doesn't. It's great to have fun, but those were fleeting moments of fun, rather than satisfaction and being happy." What followed was the period around 'Coexist'. 2012's summer was "terrible", he says, "basically a comedown from that last year." The band locked themselves away and didn't share new music with anyone. "That was really intense," he says. "But looking back, we sort of did it to ourselves. We were bouncing it off each other, getting a bit lost. We were probably too focused on a certain aim. We should have been a bit more free."

Cut to the present day, and the experience is "a lot more fun." This time they're sharing material. "There's less rules and we're being a lot more open about it. We're playing it to everyone. We're happier, too," he says. "We know ourselves a lot more. And also musically, our tastes have broadened so much. Most of the music I listen to now is super cheesy disco. Whereas before I was a moody teenager."

'In Colour' spans across those wildly different years, from all-black-sporting beatsmith to acclaimed electronic staple. He doesn't take on disco (unfortunately), but 'Loud Places' and 'Gosh' represent where he is today. On the flipside, 'The Rest Is Noise' - a track that's been hanging around since the xx debut days - seems to stampede across the entire period, from mopey youth to an established voice.

At the end of a bonkers journey sits this record. Each song represents a different stage in Smith's strange, unpredictable career. And now he's finished, he never wants to hear the thing again. "I last listened to it when I finished mastering it, and even then I didn't listen to the whole thing," he quips. Safely strapped in for the next chapter, he's ready for anything. "I'm happy to be here - it's a unique place," he admits. "I get to take influence from the underground - and play a lot of small clubs, play with my favourite DJs - and then I get to play Coachella on a big stage. It's awesome." Finally it looks as if Jamie xx understands where he exists - at a strange in-between that nobody else can get close to.


'In Colour' is out 1st June via Young Turks.