Listen:
Neu Recommended - October 2015 (Trudy, Pumarosa, Day Wave, Grace Acladna)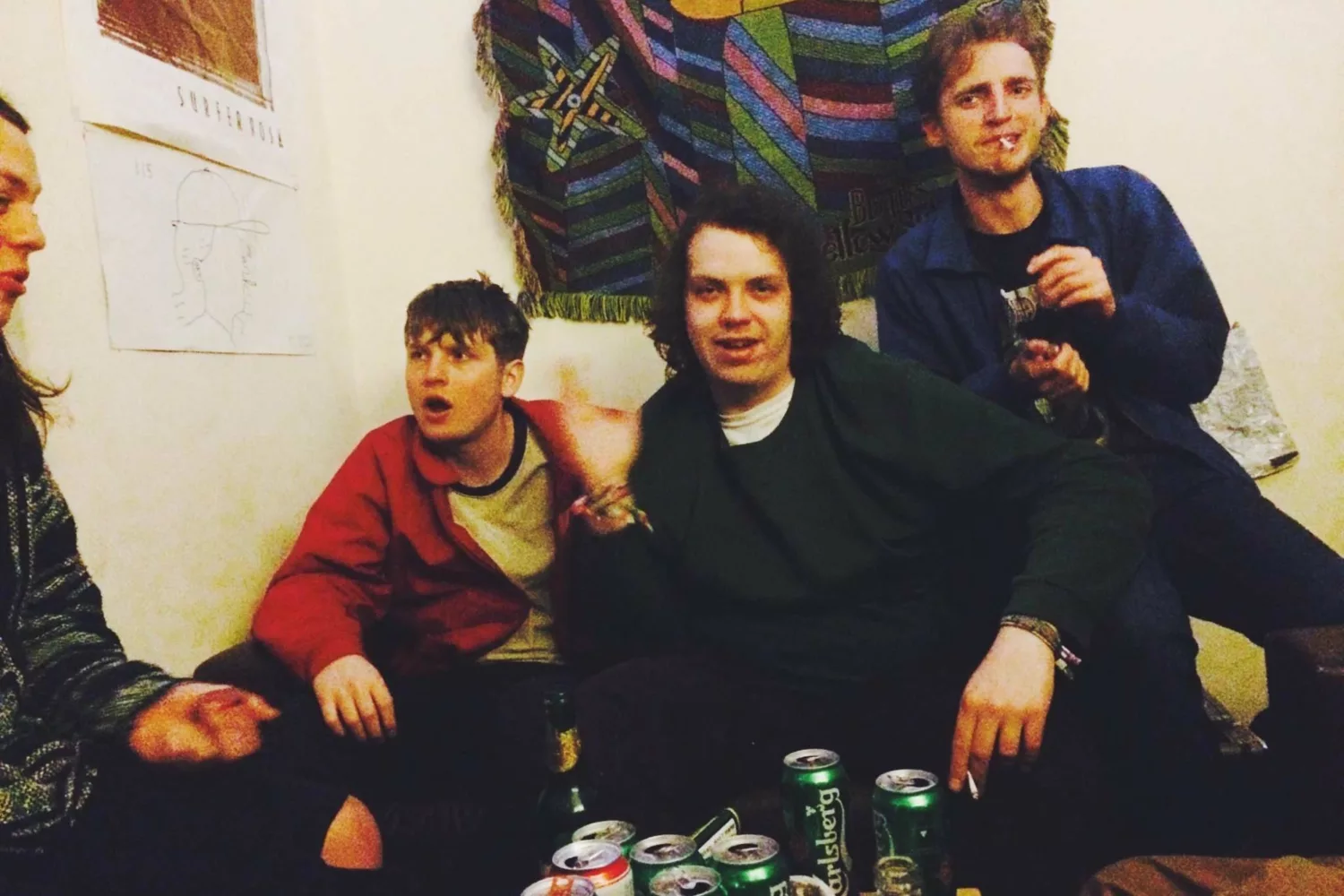 DIY picks out four new acts to get (very) excited about.
Every month in DIY, we pick out four new artists who stick out in a big, ever-growing crowd of fresh faces. With each day that passes, there's someone else turning heads, another act to follow and keep track with. Our daily Neu Bulletins are testament to that.
Neu Recommended aims to filter things down to the absolute must-hear names. Catch up with last month's picks, including Danish buzz act Liss and the honeyed lyricism of Loyle Carner.
In October's magazine, we shine a light on Neu Tour act Inheaven, who say they created the band they've dreamt of obsessing over. We also spoke to Toronto firebreathers Dilly Dally and the equally magnetic Ho99o9.
We also pick out the following, all making their first steps:
Pumarosa
Start small? These Londoners take the opposite route.
Debut singles don't come more ambitious than 'Priestess', London group Pumarosa's first work. A seven-minute giant, it's the kind to embrace challenges instead of shying away. Isabel Munoz-Newsome sings like she's got the world in the palm of her hand, leading the group through '80s pop, sweltering guitar lines and beaming horn sections. It's a grand, arching work, something that should be way beyond a band who've been together for less than a year.
Listen: 'Priestess' is out via Chess Club / Mom + Pop.
Similar to: Bat For Lashes overseeing the apocalypse.
Trudy
Sweet, serenading types with a dark edge.
Give Leeds trio Trudy a sack of grit and they'd turn it into a bunch of flowers. These undoubted romantics like to swoon. It's there in early songs like the divine serenade of 'Behave', which comes produced by Spring King's Tarek Musa. If ever a band were pitching for DIY's Indie Dreamboat spot from the off, it's these guys. Underlying everything is that grit again - a bitter, twisted edge that's not far away from Spring King, as it happens.
Listen: 'Behave' is the sign of a rebellious streak.
Similar to: Going on a double date with David Beckham and Wild Beasts' Hayden Thorpe.
Grace Acladna
Finding a new truth in the ever-changing UK capital.
There should be a limit on songs written about the Big Smoke, but Grace Acladna breaks the rule with her 'London' song. And somehow, she discovers new territory. An understated track neatly rooted in the capital, it breaks through smoggy city streets by harking back to a wild heritage - Acladna is from a family of Bajan gospel singers and Egyptian Choir Mistresses.
Listen: Debut EP 'Songs of the Subconscious' is out now via Hometown.
Similar to: Tripping out on a night bus.
Day Wave
More than an everyday escapist, Jackson Phillips is hiding a trick or two.
Jackson Phillips should surely be done for, what with DIIV returning and summer being long gone. But there's a magic running through his escapist-first approach. Yes, he's more Beach Fossils a road trip down the East Coast, but with a song like 'Come Home Now', he threads reality through dreamy guitars parts. Buried within the reverb - and there's a lifetime supply in these songs - is a message that bites.
Listen: 'Come Home Now' would be a chart-topper in different hands.
Similar to: Falling asleep on a delay pedal.
Taken from the October 2015 issue of DIY, out now.

Get your copy of the latest issue