Out at the pictures:
Hot Chip share video for Bruce Springsteen cover 'Dancing in the Dark'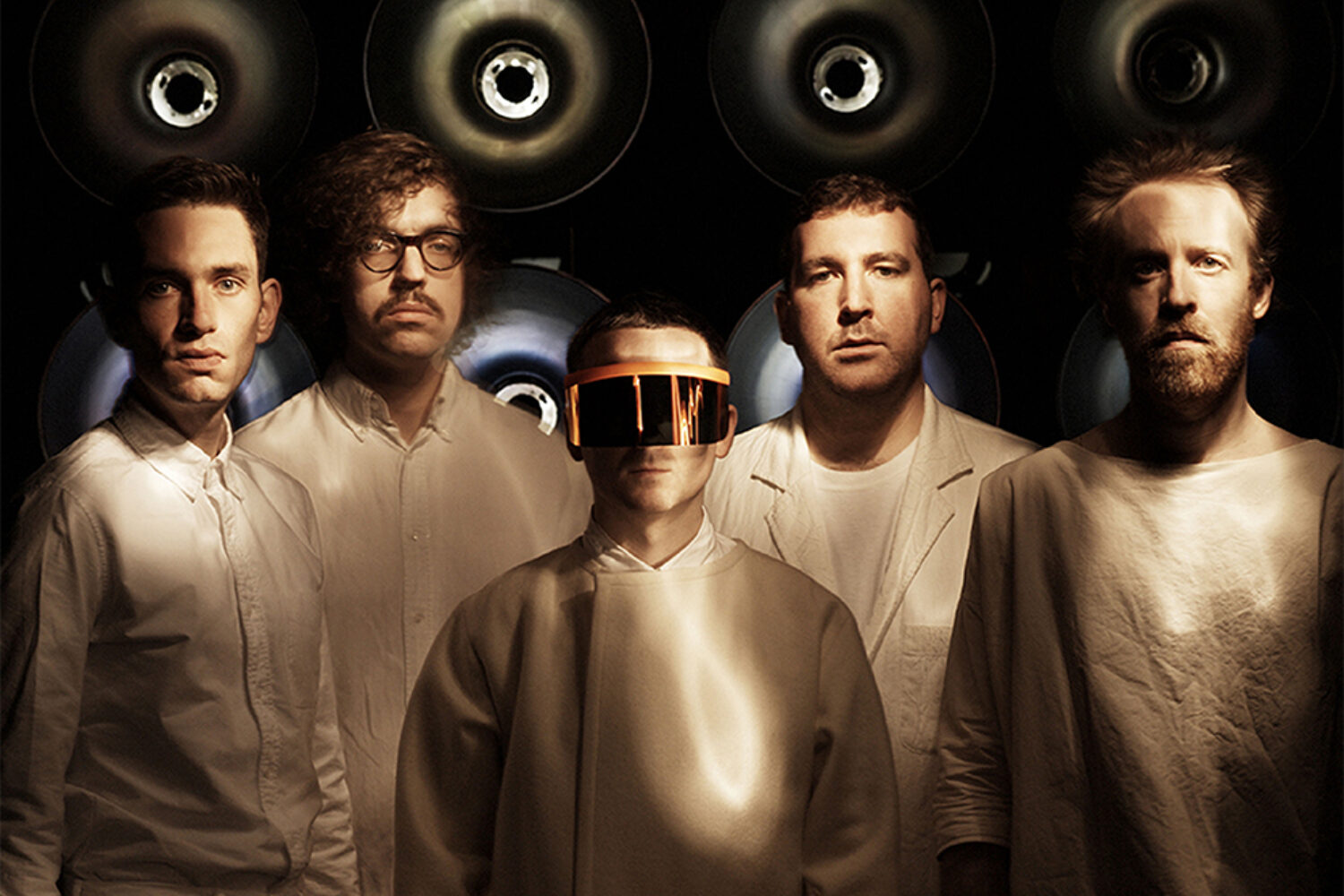 The band play a flickery set between takes from a retro TV channel.
Hot Chip have finally released their cover of Bruce Springsteen's 'Dancing in the Dark'. The jig looked like it was up when it appeared as a pre-order option on itunes, but now the band have gone a step further and put out a video and everything.
Featuring fictional telly shows like 'Cosy Chats,' 'The Kids of Tomorrow,' and the ever-so-slightly sinister 'Deep Healing With Orian,' Hot Chip's new video is a visual barrage of dodgy facial hair, ill-advised hairstyles, and retro clobber. The glitchy, dated clips are broken up by flickering footage of the band performing their live staple cover.
Around five minutes in, the band go into their cover of 'All My Friends' by LCD Soundsystem.
Hot Chip were recently announced as headliners at Margate's first ever By The Sea festivalBy The Sea festival. They join Foals at the top of the bill. 'Dancing in the Dark' will also come out as part of a four-track EP, including remixes from Soulwax and A/Jus/Ted of 'Huarache Lights', and alternative versions of 'Why Make Sense?' track 'Cry for You'.
Watch the new video for 'Dancing in the Dark' below.