Album Review:
Wild Nothing - Life of Pause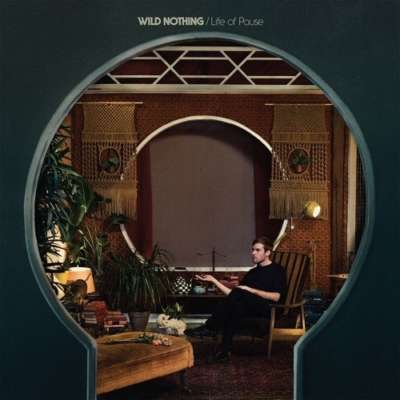 Wild Nothing take an unmistakable euphoria and drive it home.
Label: Captured Tracks
Released: 19th February 2016
Under the alias of Wild Nothing, Jack Tatum forges worlds of his own making. His music is a shimmering and ethereal escape for whenever the day-to-day can seem too weary. Both bright and blissful, Wild Nothing present a disorientating venture to dizzy heights, a daydream for the most monotonous of times.
'Life Of Pause' is a departure from expectation. The escapist notions that soared through previous releases are grounded in the record's lavish production. Where flights of fancy once soared, the melodies are a damnsight more tangible. With tracks so vivid they can practically be tasted, Wild Nothing have lost none of the ability to put a daze upon the senses.
From the gently babbling refrains of 'Reichpop', 'Life Of Pause' breathes and evolves like a living thing. Gleaming refrains command the driving seat, echoing vocals coasting alongside, over smoothly rolling rhythms. Lead singles 'To Know You' and 'TV Queen' are typical of the auditory allure that Jack Tatum crafts. Whilst the former track powers on a venture through surging nostalgia, the latter proves as a pop ballad capable of smoothing even the sternest of hearts.
Eponymous number 'Life Of Pause' is anything but a reprieve. The track's haunting chimes and lingering cries swelling and fall back in tides of perception, very much rooted in the moment in which they're created. Sun-kissed number 'Lady Blue' takes the potent cruising-with-the-top-down sensation and infuses it with a new vitality through jazzy synth refrains. 'Adore' is the record at it's most delectably hazy, meandering through a haze of it's own affection.
Taking an unmistakable euphoria and driving it home, with 'Life Of Pause' Wild Nothing might have planted their feet firmly on the ground, but that hasn't stopped Jack Tatum from creating a soundscape straight from your wooziest daydream.