First listen:
Stripping back the paintwork of James Blake's 'The Colour In Anything'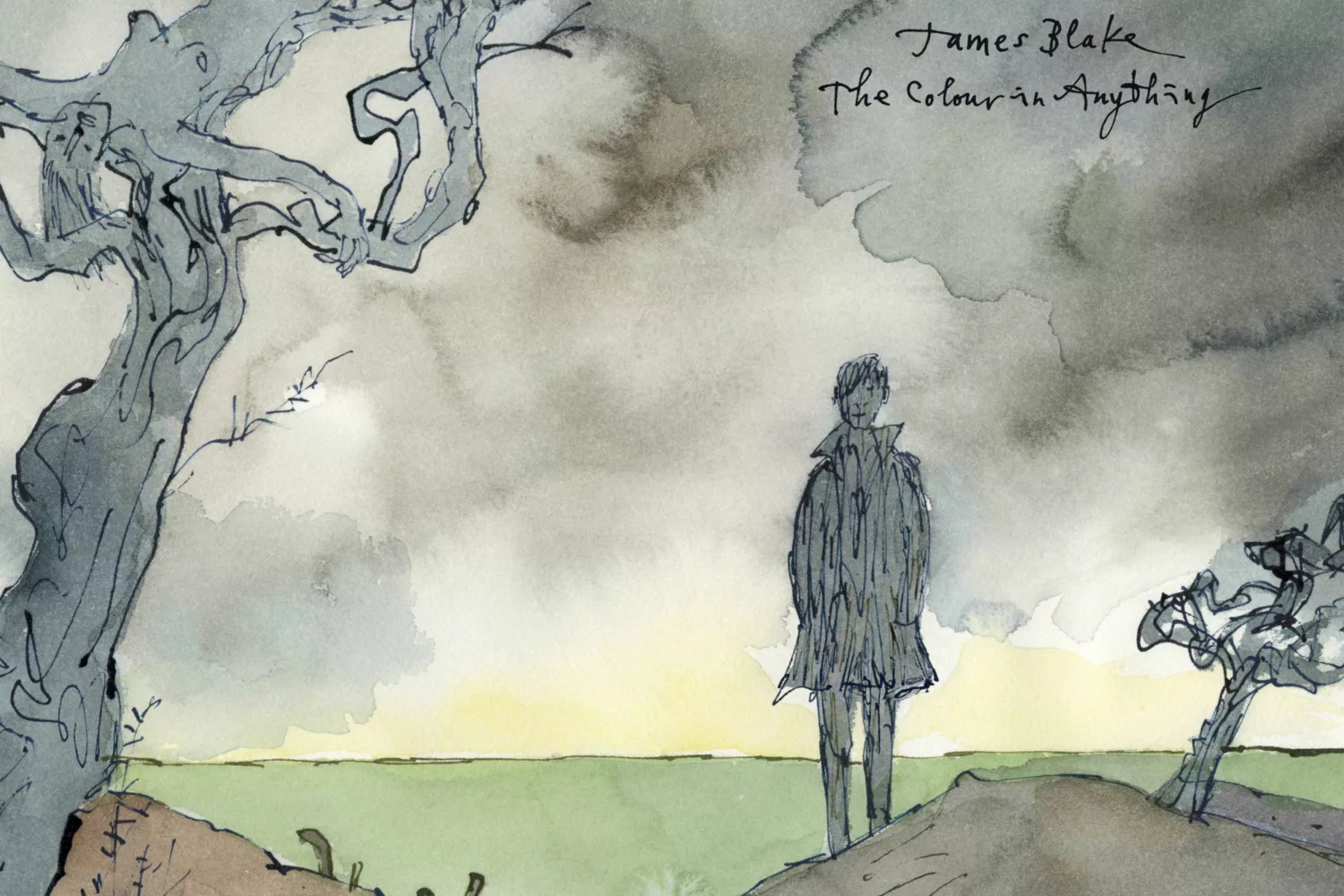 With the dust settling on the shock release of James Blake's massive 17-track opus, Tom Connick dissects The Album Formely Known As Radio Silence.
Surprise releases might be losing their unexpected edge, but few could've predicted that James Blake would give everyone a four hour warning for 'The Colour In Anything'. Sending the internet into overdrive after teasing the Quentin Blake-designed artwork (no relation, he confirmed on Annie Mac's Radio 1 show), things went full on berserk last night (5th May) as he dropped one, then two, then three new tracks, before sharing the track-listing a few minutes later. We're all pawns in Blakey boy's fiendish game.
After the longest four hours of the year, 'The Colour In Anything' dropped at midnight GMT. With the mammoth, 17-track release still sinking its teeth into music listeners worldwide, below we attempt to dissect one of the year's most anticipated new albums.
Welcome back, James.

Radio Silence
The former title-track of James Blake's third album might not take centre-stage anymore, but it still forms a perfect launchpad. Little's changed since he debuted it at a handful of shows last summer, but that doesn't matter a jot. "I can't believe you don't want to see me" - a line lifted from Bill Withers' 'Hope She'll Be Happier', a track which James has covered extensively in recent years - is ultimate Blake in its sentiment, and 'Radio Silence' remains the perfect quintessential James Blake track.
Points
Sonically closest to Blake's 1800-Dinosaur releases, 'Points'' stop-start backing builds itself atop murky, churning bass-drop after bass-drop. Overhead, Blake's dedication to repetition is clearer than ever, each and every layer spiralling ever-closer to the clouds, before being dragged back down by that earth-shattering low-end.
Love Me In Whatever Way
"Where you lead me, I will go," begins Blake's most devotional statement to date. Undoubtedly influenced by his newfound romantic stability ("The person I've been with for the past year or so really brilliantly held up a mirror to me", he told The Guardian), it's a track that leaves behind the predominantly love-scorned, heart-broken sentiments of 'James Blake' and 'Overgrown', relishing the freedom afforded by relinquishing control to a new love. That slackening of the reigns is reflected throughout 'The Colour in Anything', James giving over production control to Rick Rubin and Frank Ocean at numerous points.
Timeless
Sinking back into that club-direction of 'Points', the previously-unveiled 'Timeless' is proof that Blake's multi-faceted output is finally finding a collective home on 'The Colour In Anything'. Indeed, back in April, we pinned 'Timeless' as "a collision of two worlds - past and present", and that duality is littered throughout LP3. Read the full DIY verdict on 'Timeless' here.
f.o.r.e.v.e.r.
Stripped back to just James' unembellished voice and a piano, 'f.o.r.e.v.e.r.' is as classical as Blake's dared to tread to date. "There's a mirror in my room I never use," he sighs (unlikely, with that elegantly coiffed hair), his heartbroken troubadour guise back on top as 'The Colour In Anything''s first act comes to a close.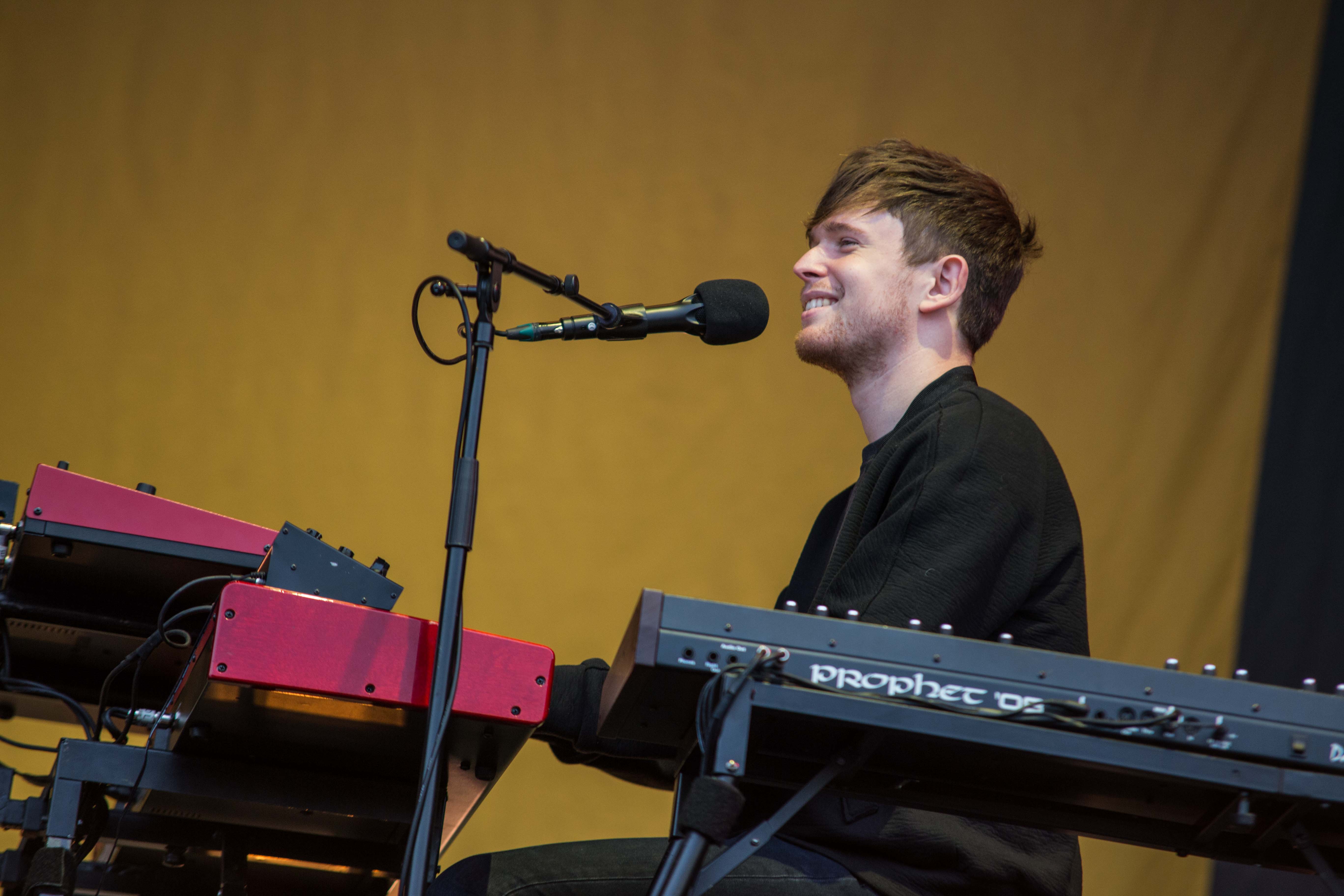 Put That Away And Talk To Me
Soft-touch harmonics lead the way on 'Put That Away And Talk to Me'. "As lonely as you feel right now; put that away, and talk to me," begs the pained hook - a reflection on the struggles James Blake faced when tasked with following up the Mercury-winning 'Overgrown', an albatross that led to an increasing reliance on weed as an escape. "Where is my beautiful life? I'm not living here anymore," he cries, proving that even in the wake of stratospheric success, Blake's lost none of his fragility.
I Hope My Life (1-800 Mix)
Reminiscent of last year's '200 Press' in the pacy, throbbing bass of its intro, 'I Hope My Life''s titular shoutout to his 1800-Dinosaur collective (get acquainted here, newcomers) is further evidence that James is breaking down the boundaries he once built around his numerous different works with his third full-length. Where 1800 once housed his more dancefloor-leaning works and his birth-name was reserved for the softer side, 'The Colour In Anything' draws upon no such distinctions, concrete jungles nestled up next to pillow talk like never before
Waves Know Shores
Like a fanfare purpose-crafted for those early, tentative days of a new relationship, 'Waves Know Shores' feels almost horn-led. "Message after message," he sings with an almost audible smile, "through your broken tongue I hear someone who hasn't found what James is." He's smitten, but still attempting to hold things at arms' length - "you want to know me like waves know shores," he states with disbelief. Honestly, mate, let it happen.
My Willing Heart
PC Music eat your heart out - 'My Willing Heart''s opening seconds pitch shift Blake's voice right into the stratosphere. The first of his Frank Ocean collaborations to rear its head, the lush and sweeping backings Ocean made his name on pair perfectly with James's swooping vocal. Orchestral and less reliant on electronics than much of 'The Colour In Anything' that preceded it, 'My Willing Heart' is proof that dropping the control freak tendencies might just be Blake's best move yet.
Choose Me
Whether Blake brought in an actual choir or just layered up his voice 'til he could single handedly fill a cathedral isn't totally clear on 'Choose Me', but once it all kicks in it's barely worth a second thought. Opting for full on Yoda vocoder to wipe clean that semi-religious slant of its opening minute. "I'm glad that you chose me everyday," he screams to high heavens - another lyrical acceptance that, actually, being in love doesn't have to be all doom and gloom. It's nice to hear him happy.
I Need A Forest Fire (feat. Justin Vernon)
There's few vocal pairings as perfect as James Blake and Bon Iver. 'Fall Creek Boys Choir' proved that half a decade ago, and its follow-up earlier this year cemented their status as the most cuddly power-couple in the game. On 'I Need A Forest Fire', they up the ante. Like a soundtrack to the most remote camping trip in the brochure, you'll be hard pressed to find a more instantly intimate offering this year.
Noise Above Our Heads
"I'll find no peace til I know you," sings James atop a quivering backdrop. Coming off like trap on slow-motion, it's pacey but considered; fierce but fluffy. One of 'The Colour In Anything''s tensest works, 'Noise Above Our Heads' finds Blake darting between soaring falsetto and down-tuned grumbles like never before - one of his most accomplished vocal performances, without a doubt.
The Colour In Anything
The title-track returns to the man-and-his-piano set-up of 'f.o.r.e.v.e.r.', James at his most cards-on-the-table. "If I one day I woke and couldn't find the colour in anything, you must not be looking, you must not be trying," he declares at its mid-point - a reflection on his earlier, gloomier works, and an admission that really, he was wallowing in that self-pity he built himself on.
Two Men Down
Like he's trapped down a tunnel, 'Two Men Down''s opening is echoey in the extreme. Shivering electronics swiftly pull things into shape though, James Blake holding smoke like few can manage. Taking that floaty aesthetic and tying it up tight with his most natural-sounding string section to date, it's Blake at his most orchestral. His voice tests new waters too, somehow sounding its softest as things reach their crescendo, the bravado of such peaks abandoned in favour of experiments with texture.
Modern Soul
The first official teaser of 'The Colour In Anything' has lost none of its expectation-shifting urgency in an album context. "Swarming and spilling over itself, it ditches structure in favour of a constant flow," we said of 'Modern Soul' back upon its release in February, pinning it as "a seemingly non-stop evolution of sound and texture." Read the full DIY verdict on 'Modern Soul' here.
Always
Dueting with himself on the most straightforward R'n'B number on 'Colour…', it's little surprise that the closest Blake gets to chart-bothering still retains that downtrodden aura. Piercing that Frank Ocean-produced ebb-and-flow with sharply shifted vocal cuts, Blake never lets things stay in one place for too long.
Meet You In The Maze (feat. Justin Vernon)
Closing the album with a seemingly infinite layering of heavily manipulated vocals, Blake voice departs his third LP free of any backing (bar the harmonies of his new BFF Justin). 'The Colour In Anything' might house every aspect of his countless musical guises, but as things draw to a close, it's all brought back to the flagpole at the centre of it all - the man himself. Oh, and that vocoder. Of course.
James Blake's new album 'The Colour In Anything' is out now via Polydor.

Get your copy of the latest issue