Big Thief announce debut UK shows, talk real life masterpieces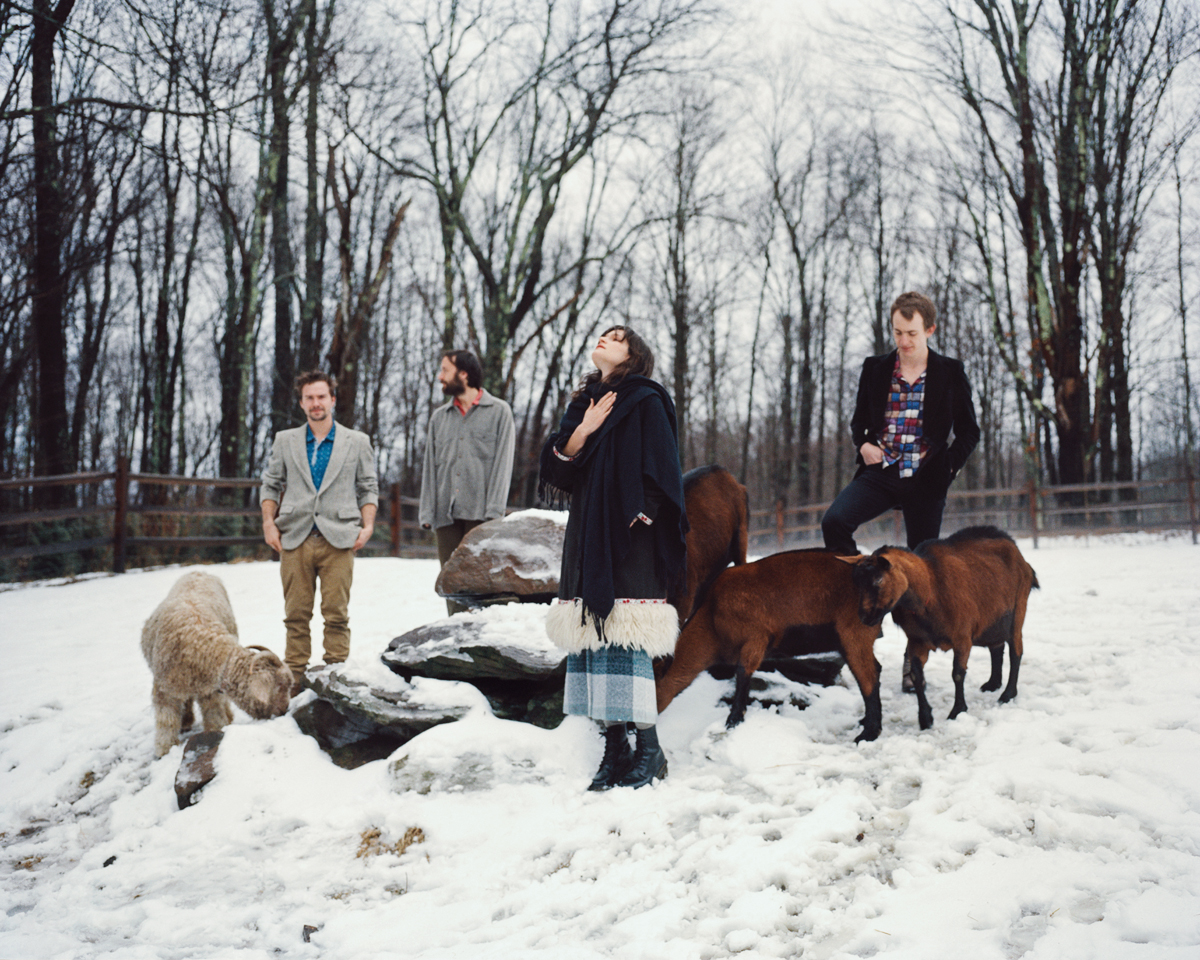 Brooklyn band are following up ace debut 'Masterpiece' with their first UK shows, this September.
Earlier this year, Brooklyn four-piece Big Thief released one of the year's finest, most emotionally-packed debuts in 'Masterpiece'.
Adrianne Lenker and co. are following up their first work by announcing debut UK shows, taking place this September.
A mini-tour sees them visiting Manchester, Glasgow, London and Leeds. They're also playing Portmeirion's Festival No. 6 and a show at Amsterdam Paradiso, with M Ward.
Alongside these new dates, Big Thief are releasing a new tour exclusive 7", consisting of Luke Temple-produced recordings of Lenker playing solo. It's set to contain a new version of 'Masterpiece', plus a previously unheard song called 'Dandelion'.
It's all very exciting, so we deemed it a good time to properly get to know Big Thief. Below, we quiz them on modern day masterpieces and whether, true to their name, any member has a history of stealing things.
Check out our Q&A below UK & European dates.
SEPTEMBER
01 Manchester, Gorilla (w/ M Ward) (tickets)
02 Glasgow, Hug & Pint (tickets)
03 Leeds, Headrow House (tickets)
04 Portmeirion, Festival No. 6
06 London, Koko (tickets)
08 Amsterdam, Paradiso (tickets)
Photo: Sasha Arutyunova.
Your new 7" contains recordings captured on cassette, by Luke Temple. Do you prefer this low-key way of recording to applying studio sheen?
Adrianne: A "recording" is in essence a record of a place and time, so any method is valid and can be embraced as simply the means to capture whatever fleeting human experience emerges. That being said, the physical movement and chemical reaction of tape, as well as the element of chance, is definitely relatable and exciting. Mostly, I like a good room.
Part of 'Masterpiece''s brilliance is in how easy it is for a listener to relate their individual experiences to these songs. Have you had any encounters with fans where they've opened up about the record's impact?
A: There have been a few people who have come up to us at shows and shared their experiences with the record. Those interactions mean a lot. I think it's brave for a listener to make themselves vulnerable to a band or artist they like, not worrying about how they'll be perceived.
Speaking of masterpieces, is the Mona Lisa overrated or a legitimate masterpiece?
Buck Meek: I imagine Mona Lisa's life was a wild collage of joy, heartbreak, restraint and abandon.
How about Radiohead's 'OK Computer'? A real modern day masterpiece or an overhyped load of bollocks?
Adrianne: A real modern day masterpiece.
You're playing your first UK shows in September, which is obviously very exciting. Up until this point, what's been your favourite gig as a band so far, and why?
A: They're all so different. The best shows are the ones where we feel free, and there's no way to trace the formula of that alchemy. One time we played in a high school cafeteria, that's up there. Recently we played at the Pabst Theatre in Milwaukee, also up there.
Finally - given your band name, do any of you have a history of stealing stuff?
B: I stole a pack of gum from the grocery store when I was six. I bragged to my mom about it, and she made me return it to the cashier and apologise. To a certain degree, everyone subconsciously borrows or steals their movement, language, facial expressions, constructs of reality, emotions, etc from the DNA and qualities of those before us. Each individual consciously and subconsciously disguises what they find, resulting in the "individual."
That's pretty deep. Thanks Big Thief!
Big Thief's debut album 'Masterpiece' is out now.