Whodunnit?
Creeper have been nicked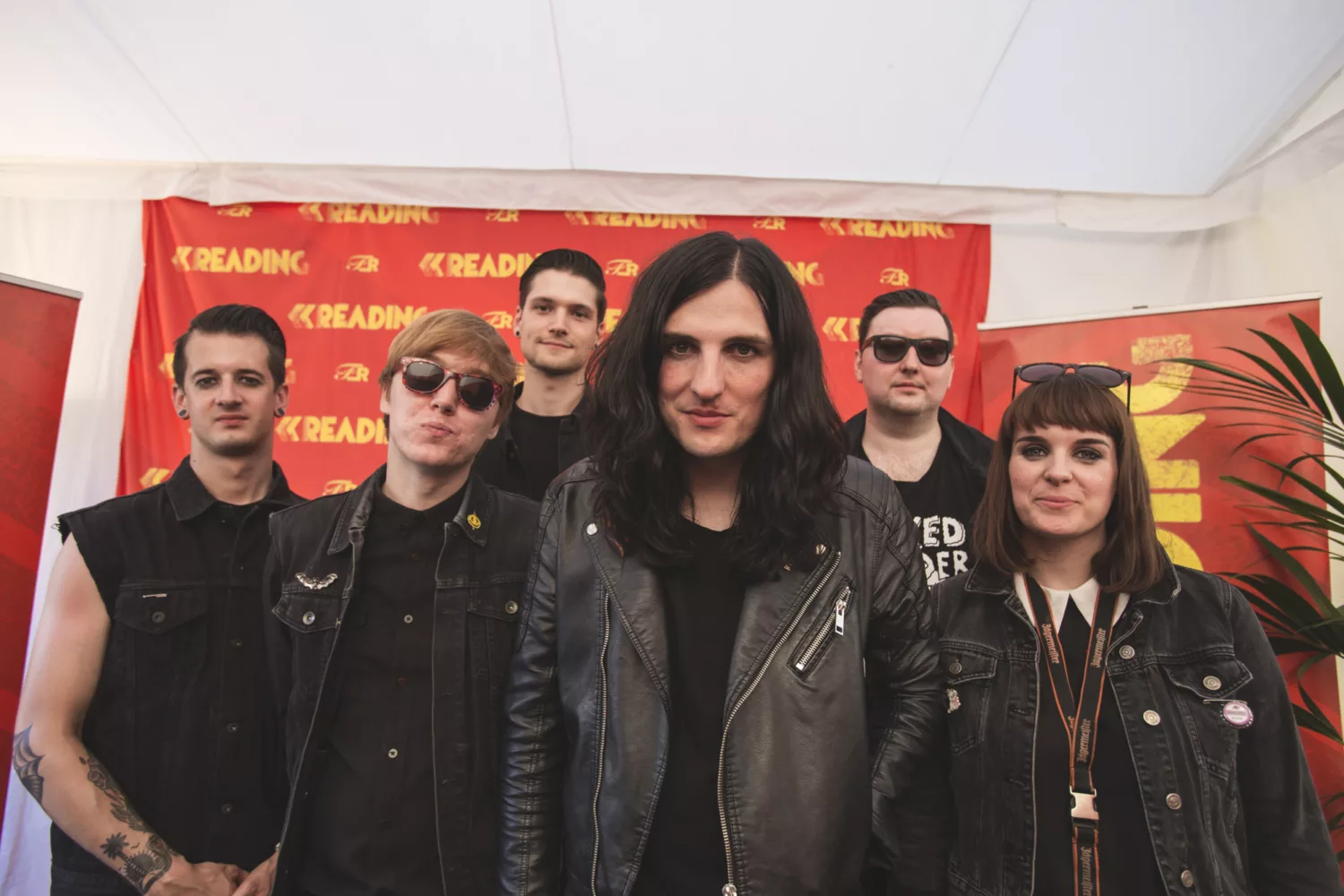 The Southampton goths have disappeared, and appear to be embroiled in a longstanding paranormal freak-out. Uh oh.
Popular gofficks Creeper have gone missing. Raise the alarm.
Shortly after their performance at this weekend's Reading and Leeds festival, their social media accounts began displaying odd bouts of static. The band themselves shared a selfie, claiming they'd been hacked and hadn't the foggiest what was going on, before entering a complete blackout.
Said accounts were wiped, replaced instead by the following tweet of a "missing" poster, searching for the whereabouts of one James Scythe.
So far, so creepy. The ante gets up pretty sharpish, though. The contact number on the poster, 023 8000 0376, houses a pretty scary message. "On the 2nd of October 2016, we'll die holding hands," says a breathless recipient on the other end of the line. Which is sort of romantic, and sort of fucking terrifying.
A visit to the website - a link to which is texted to you after you ring the above number - opens up one hell of a rabbit hole. To summarise - James Scythe, a popular paranormal investigator, disappeared on the 27th of December last year. He had been on the trail of a gang named The Callous Heart following his wife's death, an event which has several ties to the folklore legend of The Stranger - a night terror known locally around Southampton.
Sound familiar? They should - 'The Callous Heart' and 'The Stranger' are the names of Creeper's last two EPs.
A podcast, recorded by James before his disappearance and exploring the legend of The Stranger, can be heard below.
James' subsequent disappearance took place in Room 309 of Southampton's Dolphin Hotel. That might sound familiar, too - Creeper's Will Gould and Ian Miles had a similarly weird experience involving Room 309 whilst on tour earlier this year. We'd explain more, but their personal socials have been wiped. Someone's very keen on clearing Creeper off the internet.
Images of James Scythe's personal Room 309 can be found on the site, along with the following video.
Frankly, it's all confusing as hell. There's additional bits too - like a map pointing to an area of Solihull that's equidistant from Creeper's hometown of Southampton and Leeds' Bramham Park, where their last official sighting at Leeds Festival took place.
All we know for sure is that Creeper are gone. Keep your ear to the ground, we need those goths back.
Above - one of Creeper's last known sightings, at Reading Festival, by Sinéad Grainger / DIY.

Get your copy of the latest issue