Interview:
Hair we go, hair we go, hair we go: Soft Hair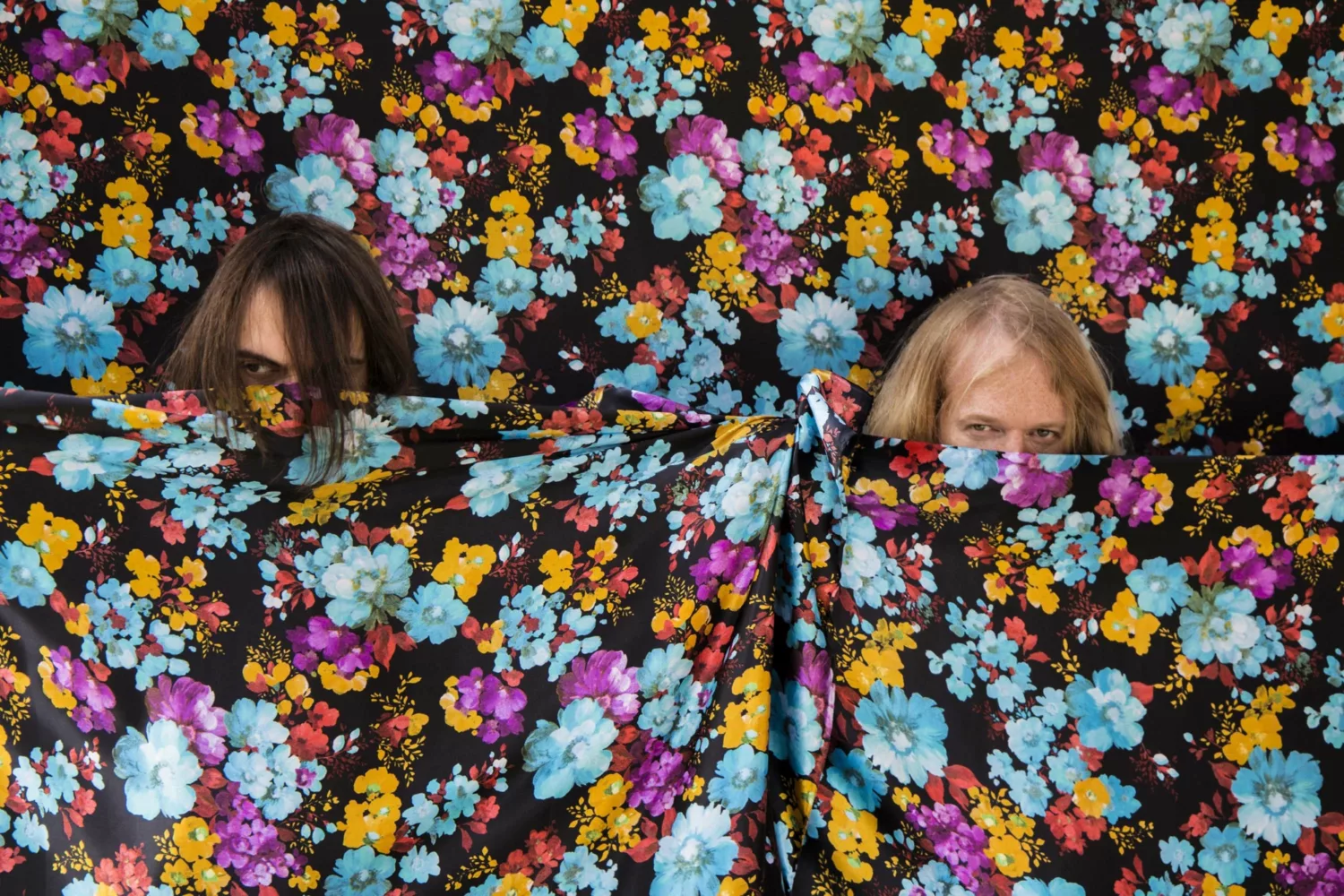 Connan Mockasin, and Sam Dust of Late of the Pier and LA Priest fame have made an album under the name Soft Hair. As you'd imagine, it's a bit weird.
Five years ago, before any of the mayhem of Late of the Pier, LA Priest, or 'Forever Dolphin Love,' Kiwi experimenter Connan Mockasin, and electronic whizz Sam Dust made a record together under the name Soft Hair. As both musicians' respective other projects took off in a big way, their brilliantly awkward, strange, burbling collection of unpinnable pop songs took a back seat. Now, half a decade on, they've finally got around to releasing the thing.
Originally crossing paths when both musicians became embroiled in a dramatic mystery involving a party and several stolen items, Connan Mockasin and Sam Dust went onto make a properly bonkers album together - not that either of them remember many of the specifics of how they managed it. Conditioner, though? They know all about that…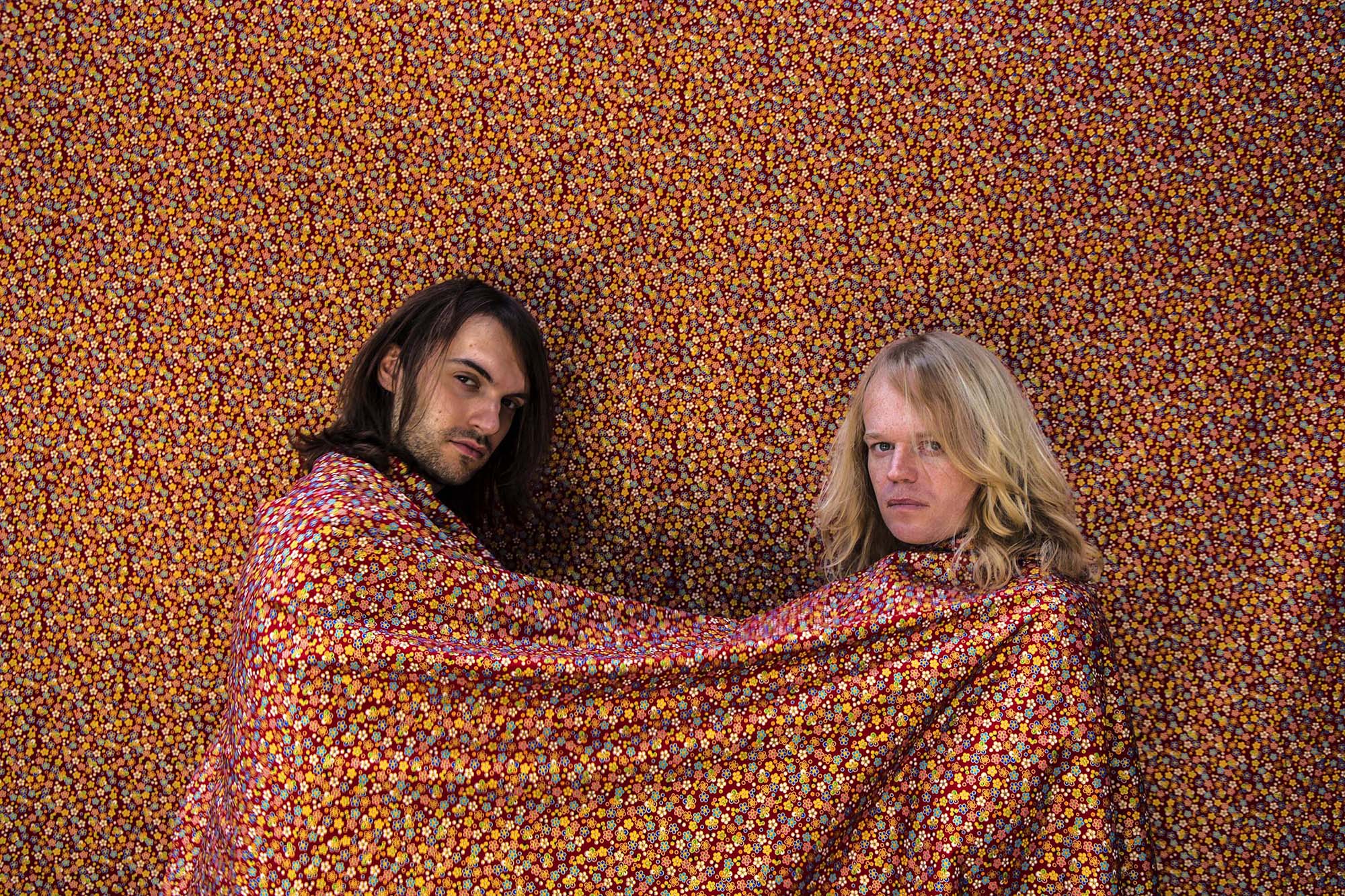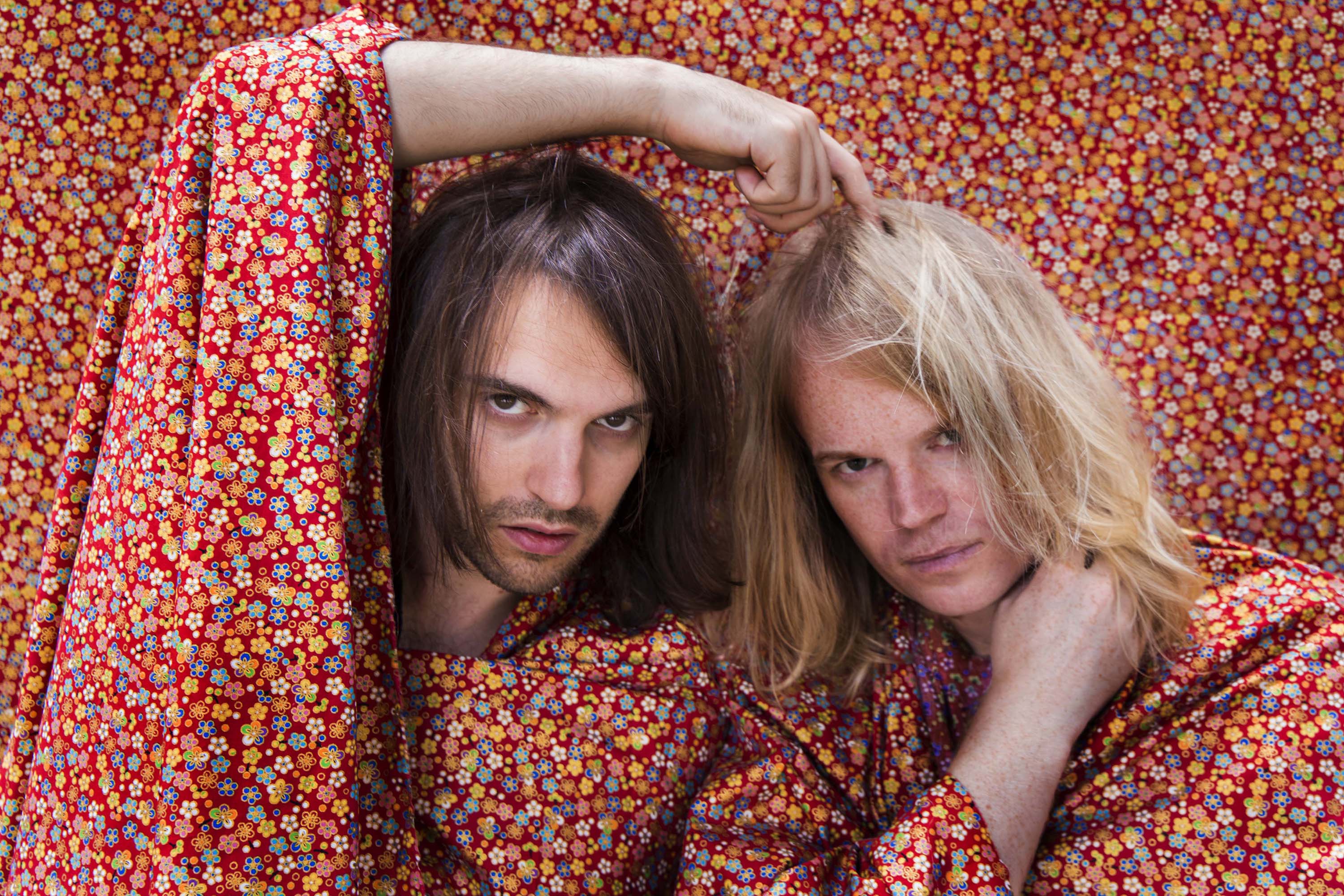 So, you two originally met each other a decade ago, in some sort of complicated saga concerning the theft of a fibreglass pig…? What on earth was that all about?
Sam: A stuffed pig, and microphones, yes. We were accused of both thefts. The pig was real; the microphones, we still don't know who took those. But the pig was just a joke. It was only a pig. But the pig thief was then obviously the first suspect for the microphones...
Connan: Ten years ago we met. Those were boring days.
Sam, when you were making this Soft Hair record, Late of the Pier was right on the cusp of taking off, at the same time. You'd released your only album 'Fantasy Black Channel' and it was picking up a cult following…
Sam: Not really, back then. That came later on, when the kids came to our shows. We did a lot of all-ages show, and those kids became teenagers, and teenagers like things in a cult kind of way. At the time we were sort of lumped in with this whole nu-rave thing, which we didn't understand at all. But it's like any genre or category, isn't it? People think it's you defining yourself like that, but you have nothing to do with it. You can't really control it.
Was Soft Hair an outlet for you to escape being penned in? This is a record you can't pin down to any single genre, it's very boundary-blurring.
Sam: The record was made so long ago we're not actually sure about the truth of how it was recorded – it's just gunna be a mixture of memories and half-truths and lies at this point... also, mystery is the whole point of the record. We weren't trying to do anything in particular, actually. We were just entertaining ourselves.
Connan: Well put.
How come you didn't release 'Soft Hair' for five years, then?
Sam: It was such an exciting process making it, but now, we just want to keep creating. We don't want to stop it. The whole point of the record is that it's supposed to be a soundtrack to a film. It just so happens that films still aren't as cheap to make as music. Music has become so cheap. You can do it on a phone these days.
Considering you've called your band Soft Hair, what conditioner do you use?
Sam: Anything that's going.
Connan: Hotel conditioner is good, cos you can use loads.
Sam: It's good to get a good foam, when you condition. Always read the label, always do the research. Avoid Parabens.
Given the obvious depth of knowledge you possess regarding conditioners, would you ever consider bringing out your own range of Soft Hair haircare products?
Sam: We're about more than just hair. That would be selling ourselves short a little bit. We'd like to be seen as more of an umbrella, for a whole range of products, eventually.
Connan: Conditioner would be the classic, though. It could be called On One Condition. I don't know. It's taken us enough time to put out a record. Lets see how that goes first...
Soft Hair's self-titled album is out on 28th October.

Get your copy of the latest issue