What's up, doc?
Watch FKA Twigs' new film Soundtrack 7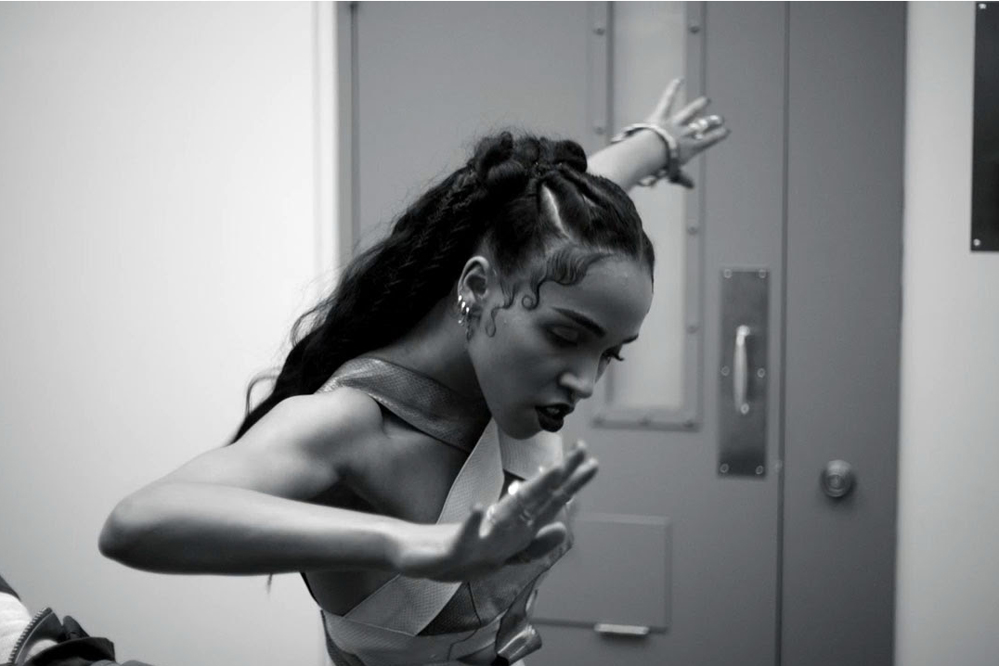 The documentary premiered on BBC 4 last night (27th November).
Last night saw the debut of FKA Twigs' "abstract autobiographical" new film Soundtrack 7.
Premiering on BBC4, the doc's now available to watch back via BBC iPlayer. Filmed during Twigs' residency at Manchester International Festival last year, the 35-minute film features performances of 'Good To Love', 'How's That', 'Ultraviolet', and a rendition of Thomas Wyatt poem 'I Find No Peace'.
Described by the woman herself as "flesh, sweat, feeling, muscle - no airbrushing, no frills…", you can watch the full documentary here, and a two-minute preview thereof below.