Class of 2017:
Move over 2016, GIRLI is ready to take over
"The world is so fucked right now," GIRLI says plainly, "I feel like 2017 has to be better because 2016 has sucked balls."
Speaking to GIRLI just days after Donald Trump's US election victory, it's safe to say there's a bit of an anger hangover. "I feel like the last couple of months have just shown in general how all over the world the baby boomers have been fucking over young people with Brexit and Donald Trump," she starts up, before setting her sights a bit closer to home. "It's just so fucking expensive. London is amazing to live in and you never get bored. But in a couple of years, when my friends and I would like to just live in London and not live with our parents, how the fuck do we do that? It's a bit scary."
Given that GIRLI - real name Milly Toomey - is 18 years old, these are legitimate worries. But she isn't about to just let it wash over her. In fact, inherent to GIRLI's ethos is the need for chaos. "I love the idea of shaking things up a bit," she explains, "For me, anyway, my personality, the way I make music and the shows I put on are all chaotic. It's how I like it."
Citing artists like The Slits and Poly Styrene for awakening her to an alternative way of thinking about the world, she's hell bent on deconstructing societal expectations. Starting her musical offensive last year with 'So You Think You Can Fuck With Me Do Ya', GIRLI's humour was prevalent from the off. Purposefully opening the song with a sing-song-y intro, within 30 seconds she's shouting, 'You thought I was gonna do a ballad? Never!'
"The point of the line in that song is to be like, 'You thought I was gonna be just another politically correct, quiet, little conservative girl and I'm not,'" she says, before shifting her stance on the quieter offerings in life. "I probably would do a ballad, though. Not a Westlife ballad, but I've definitely written songs that are emotional."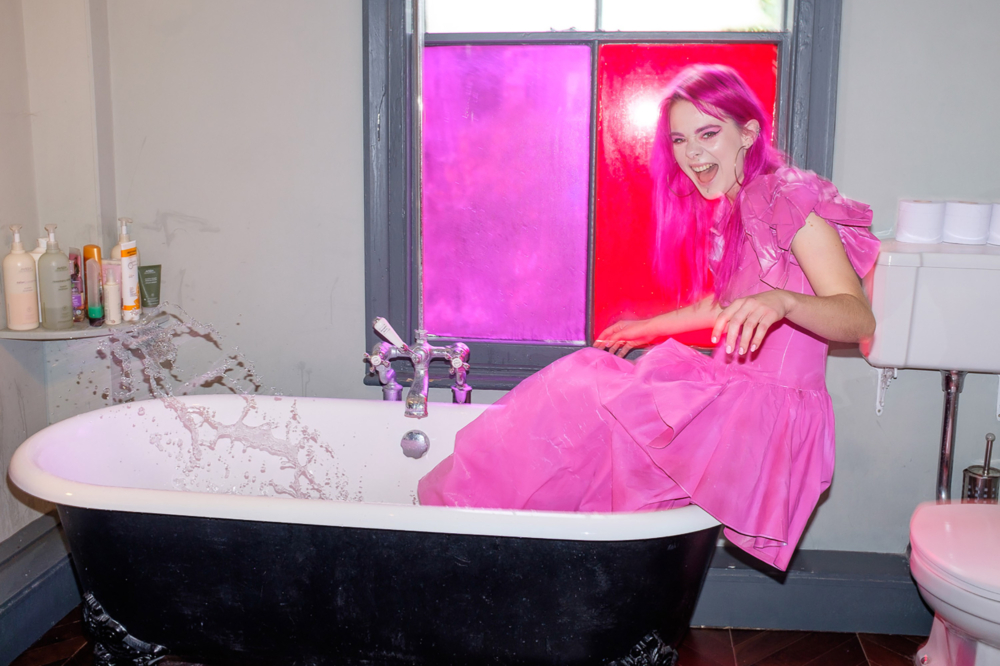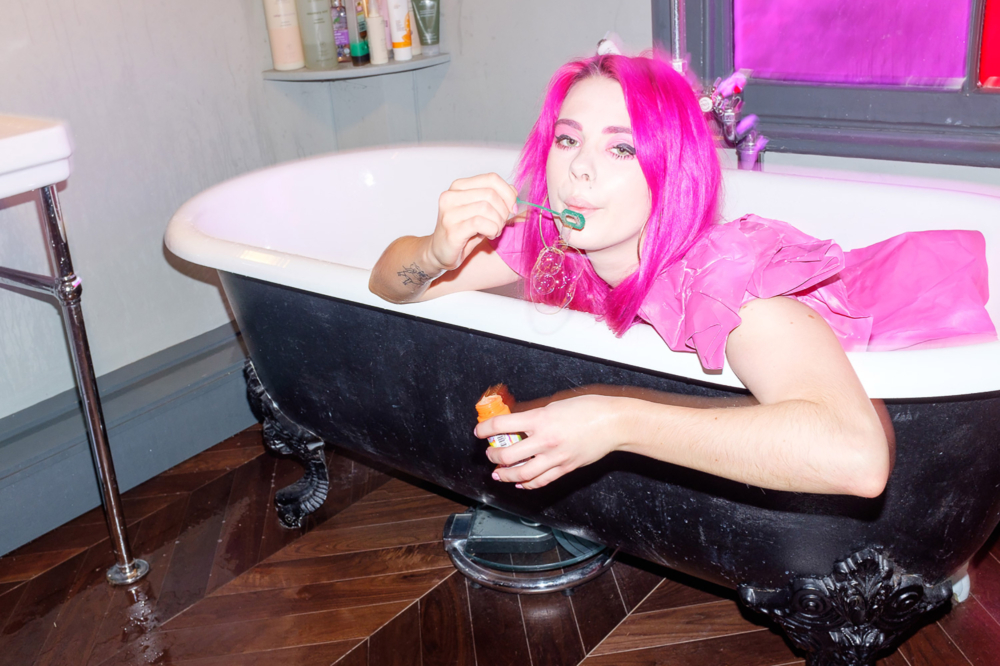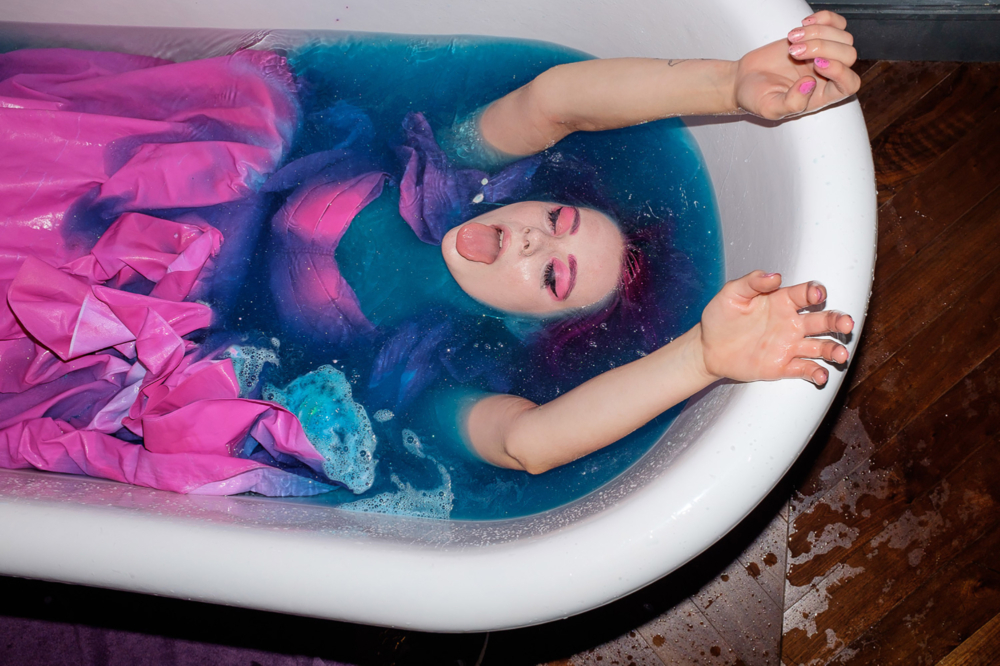 "I love the idea of shaking things up a bit."
— GIRLI
Likewise, the monstrously abrasive 'Girls Get Angry Too' is the 18-year-old's fuck you to gender stereotypes, conformity and the ridiculousness of how women are perceived and treated in modern society. "I think it's alright to make music that doesn't make a massive point, but I feel that if you get somewhere where you're recognised or known it's your social responsibility to raise awareness of things that are important."
"Any time you're going to say something divisive, you're gonna get hate. But I think the world is too fucked to care about stuff like that anymore now. Fuck the haterz!"
While she insists her music is grounded in self-experience, underneath the glitchy electronics, brash production and poetic observations, GIRLI is a pop star in the making concerned with society writ large. "One thing the internet has done, and possibly living somewhere like London, too, is that you're not aware of reality," she declares. 'You're aware of your reality, but clearly with the US election and Brexit our reality was completely wrong. It's scary because you think, 'Oh fuck! Everyone I know could be completely open and great, but I don't know what the world is anymore.' It's weird."
Uncertainty is, of course, just one part of being young, and 2017 is sure to hold more of it. As she recently teased on 'GIRLI.FM 2', the second instalment of her pseudo-pirate radio show, new songs like 'Find My Friends', 'Feel OK', 'Catcall' and 'Fuck Right Back Off to L.A.' are just further explorations into the concerns and world of GIRLI. And if that fails? "Maybe I'll do a full Westlife covers album," she laughs.