Listen
girli drops new single 'Imposter Syndrome'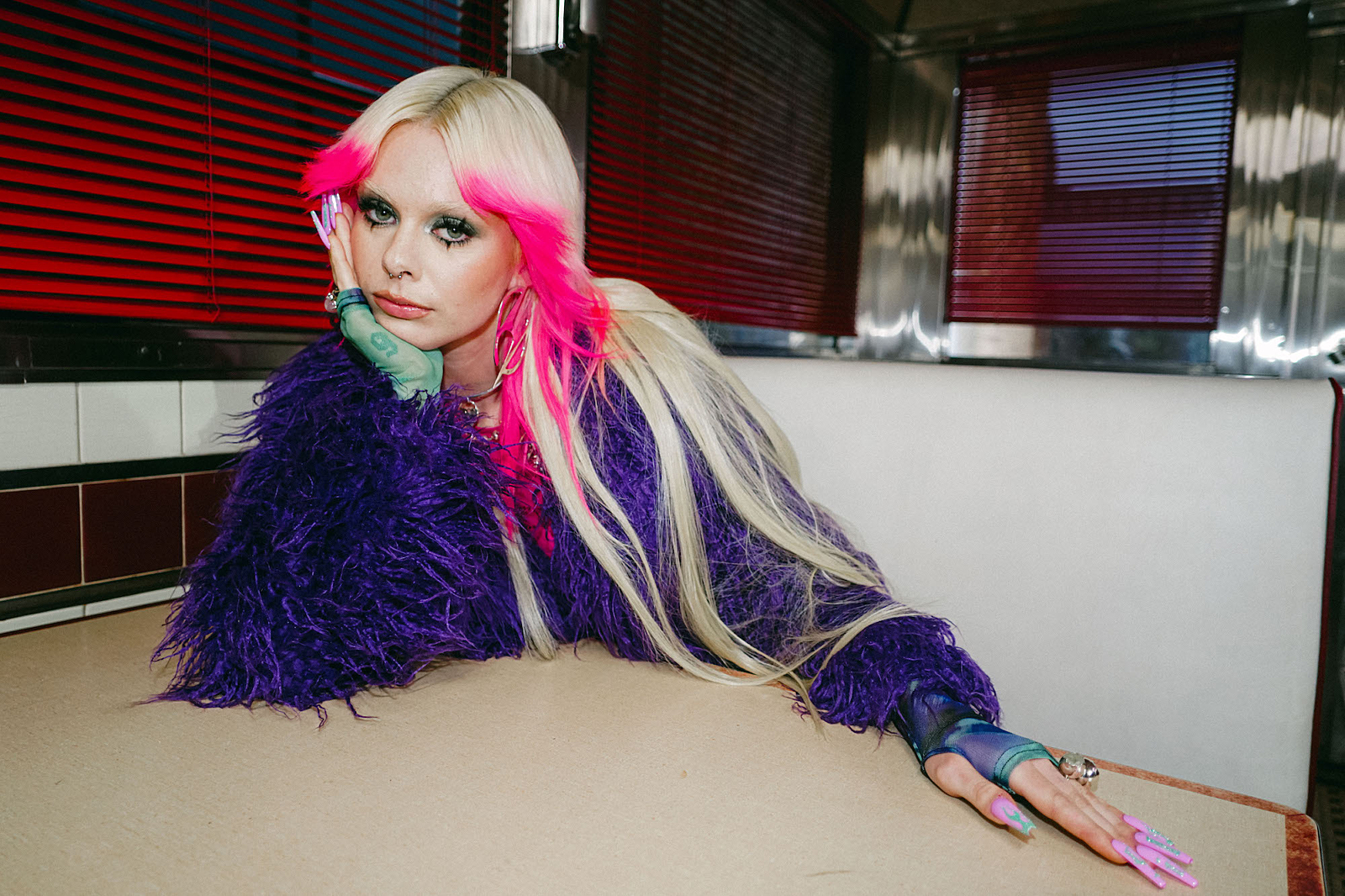 Photo: Monika Wilczynska
"This song is about wanting to run away because of that feeling and being so unsure of yourself it scares you."
Fresh off of the release of last year's single 'I Really F**ked It Up', girli is sharing her latest single 'Imposter Syndrome'.
Written during a period of bad mental health, girli - aka Milly Toomy - says, "I was overthinking everything, feeling like a fake, scared that I was an underachiever and that everybody knew it and was laughed behind my back about it. I kind of go through life feeling like everybody else has a guidebook, and I'm just making it up as I go and getting it wrong. This song is about wanting to run away because of that feeling and being so unsure of yourself it scares you."
Check out new single 'Imposter Syndrome' below.
See girli live at the following dates:
MARCH
09: Baby's All Right, Brooklyn, NY, USA
11: Empty Bottle, Chicago, IL, USA
14: Echo, Los Angeles, CA, USA
15: SXSW, Austin, TX, USA
16: SXSW, Austin, TX, USA
17: SXSW, Austin, TX, USA
20: The Wiltern (supporting alt-J), Los Angeles, CA, USA
21: The Wiltern (supporting alt-J), Los Angeles, CA, USA
22: The Wiltern (supporting alt-J), Los Angeles, CA, USA
23: Fox Theatre (supporting alt-J), Oakland, CA
24: Fox Theatre (supporting alt-J), Oakland, CA
APRIL
13: Trix, Antwerp, Belgium
14: POPUP!, Paris, France
16: Bike Jesus, Prague, Czech Republic
17: Badehaus, Berlin, Germany
18: Helios 37, Cologne, Germany
19: Paradiso, Amsterdam, Netherlands
21: Band on the Wall, Manchester, UK
22: SWG3 Warehouse, Glasgow, UK
24: Mama Roux, Birmingham, UK
25: Thekla, Bristol, UK
26: Scala, London, UK
Read More