Album Review
Methyl Ethel - Everything is Forgotten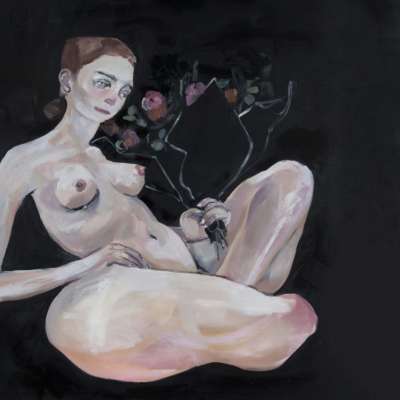 An enigmatic record.
Label: 4AD
Released: 3rd March 2017
'Everything is Forgotten' is an enigmatic record. Flitting between electro-pop and psych, this latest effort from Australian trio Methyl Ethel is a lithe, sinewy creature, by turns weighted and buoyant, half darkness and half shimmering light.
The eerie 'Ubu' blends these elements in a slice of Alfred Jarre-inspired surrealism, with self-flagellating lyrics about tackling personal failure sliding into the mundane. It's also absurdly danceable, as is the burst of psychedelic synth-pop that is album opener 'Drink Wine'. 'Groundswell', too, swaggers forward with an irresistible funk rhythm. But there are some surprises. Hidden amongst the odd pop gems are more guitar-driven moments, such as 'No 28', and 'Act of Contrition' - a Radiohead-esque acoustic hymn that explores personal growth and authenticity.
As a whole, though, 'Everything Is Forgotten' shifts away from the shoegaze influence of Methyl Ethel's previous releases and embraces the dreamy synth style flirted with on 2015's 'Oh Inhuman Spectacle'. Closing track 'Schlager' dives into synths wholeheartedly, creating an expansive, simmering finale. The record's duality is clear here, too, as its dark lyrics directly contrast with the song's title - a German term for lighthearted, kitsch pop. At its close, the album's message is clear; listen, think, respond… but don't take things too seriously. After all, soon enough everything is forgotten.