Album Review
The Jesus and Mary Chain - Damage and Joy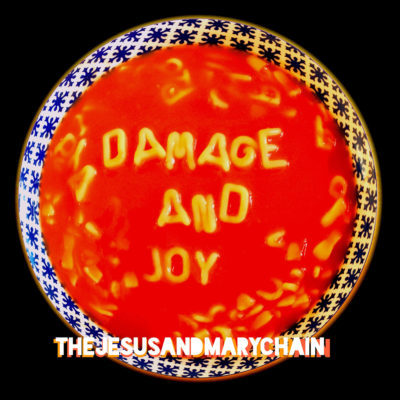 These constant provocateurs aren't losing an icy distance just yet.
Label: ADA / Warner Music
Released: 24th March 2017
Some bands pioneer a sound, set the tone, mould the template and then even with hundreds of disciples to follow, they're never quite matched by their descendants. Sonic Youth, The Velvet Underground, The Stooges, Nirvana - the relatively short list goes on, and as an absolute essential it includes The Jesus and Mary Chain. While that pretty impressive list includes a fair few acts not exactly renowned for their easy-going friendliness, these Scottish icons could rival any act for a consistently detached disdain. A recording career that started with fraudulently hijacking support slots and refusing to face the crowd seemingly ended with 1998's 'Munki', an album recorded with William Reid and bandmates for one half and brother Jim and bandmates for the other. While the Gallaghers' rivalry seems to hit a hiatus when Liam runs out of beer money, the Reids didn't even meet up to make an album.
Initially expected to create an album after their 2007 reunion to play Coachella, JAMC finally chose 2017 as the time to unleash 'Damage and Joy'. And by third track 'All Things Must Pass' they're firmly back in their grove with a 90s alternative slice of inescapably catchy, just-raw-enough-to-keep-the-scowl attitude. Shamelessly nostalgic and unreasonably good for a band that took on such a landmark songwriting hiatus, it's just one of a few times during the album that JAMC manage to produce something that could easily pass for a 'greatest hit' from 20 years prior. Among cosy ballads with guests possessing achingly pretty voices, and uptempo fuzzy stomps, Jim drapes his iconic snarl over William's precise guitar lines and under varying waves of distortion and reverb. Lyrically, they maintain an easy vocabulary of honesty and whether in pure hedonism, or total desolation, each track finds itself communicating effortlessly. When Jim sings "I hate my brother and he hates me, that's the way it's supposed to be" with disarming aplomb it's clear to see these constant provocateurs aren't losing an icy distance just yet. 'Mood Rider' propels itself along on a bass line straight out of the gutter, 'Presidici (Et Chapaquiditch)' could have been lifted right off 'Automatic', and 'Get On Home' bristles with a buzzing, driving intensity that means the close of the album represents an increase in pace from the beginning. As a last two fingers to basically everyone, JAMC open 'Simian Split' with the false admission "I killed Kurt Cobain, I put the shot right in his brain", proving there's still a fair amount of devil in a band that turned "I wanna die like Jesus Christ, I wanna die like JFK" into a certifiable hook.
For a band who made their name pushing the envelope, it's fair to say 'Damage and Joy' isn't going to be rewriting expectations and reshaping opinions. This, however is a victory scored on appearance alone, having lurched from chaos to catastrophe to return at this level, without scars is something still out of the reach of most. Their sound may have matured, and may be more accustomed to a laconic calmness, but 'Damage and Joy' still burns with purpose and when it throws its punches it lands them with ease. It's almost spectacular in itself to see two brothers who changed music change each other just enough to come together and truly cement their legacy, as if they never left.

Get your copy of the latest issue
More like this