Album Review
Middle Kids - Lost Friends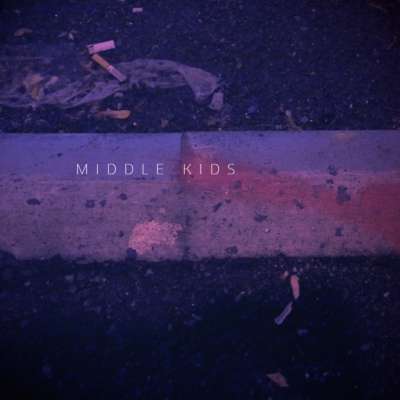 A solid first step.
Label: Lucky Number
Released: 4th May 2018
Middle Kids might have only formed two years ago, but they've clearly not struggled in figuring out the key to writing killer pop hooks. Debut 'Lost Friends' is full of them, even suffixing them in last minute shifts, like on 'Edge Of Town', whose most immediate part comes when the trio strip everything away and rebuild to an almighty climax as Hannah Joy cries "Hey guys, I got something on my mind / Tick tock, could you take it for a while?"
Opener 'Bought It' finds the frontwoman struggling with her pondering again. "Help me now, I got a lot of questions / And I can't seem to get them out," she sings before advising "Don't act so embarrassed, we all do dumb things when we're lonely." 'On My Knees' is a stomping ride that sounds like it could also morph into Mumford & Sons-style hoedown were it not for all the distortion and zipping guitar solos, and the title track is more tender and bruised.
As catchy as 'Lost Friends' is, there's something naggingly MOR about it. Songs like the super-polished 'Mistake' could be sung by any number of bands - it's safe and indistinctive, Middle Kids' personality lost underneath layers of sheen. 'Never Start' sounds like the kind of song you've heard a hundred times before, even on your first listen. Its familiarity isn't necessarily a complete turn-off, but it does make it hard to give your whole heart to when it lacks that knockout edge.
As far as debuts go, the Sydney trio have made a solid first step here. They've got half the job worked out in spades. Now, they just need to work on making it memorable.
More like this