Album Review
Gang Gang Dance - Kazuashita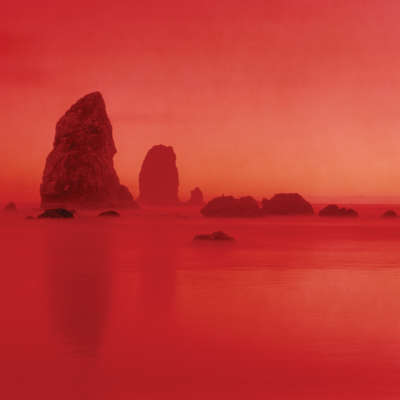 Engaging and magical throughout.
Label: 4AD
Released: 22nd June 2018
Experimental American outfit Gang Gang Dance return with their first album in seven years, and with a pantheon of abstract instruments, invigorating rhythms and a heady, shoegaze-inspired production courtesy of Ariel Pink collaborator Jorge Elbrecht, it ranks among the most colourful works they've done.
'J-Tree' sets the album on its path with a percussive, balearic beat partnered by a skipping synth line. With gliding vocals and bleary guitar licks it swiftly establishes an ethereal mood; this is the kind of utopian music that should be played as the sun sets on a tropical island. There are fleeting parallels to The Knife's 'Heartbeats', but like the rest of the tracks on 'Kazuashita', it rarely spends too much time stuck in a mould before it breaks free and transforms.
The eight-minute title track is the most complete example of the outfit's metamorphic work. It opens with a hypnotic commentary over exotic chimes, as a gentle voice lists off a series of sibilant colours like "onyx," "cerulean" and "eggshell". Suddenly, rumbling toms and a myriad of kaleidoscopic effects launch the track towards its eventual climax of deep space distortion, before it subtly concludes with a piano coda.
The songs themselves are invariably linked through a series of euphoric crossovers and trippy interludes that create a strong sense of life within the music. For this reason, it's a constantly rewarding listen. And while 'Snake Dub' steps a little too close to Aphex Twin's more nauseating works (there's an uncomfortable excess of telephone rings and door squeaks), album closer 'Salve on the Sorrow' is one of the most enchanting moments of a record that is engaging and magical throughout.