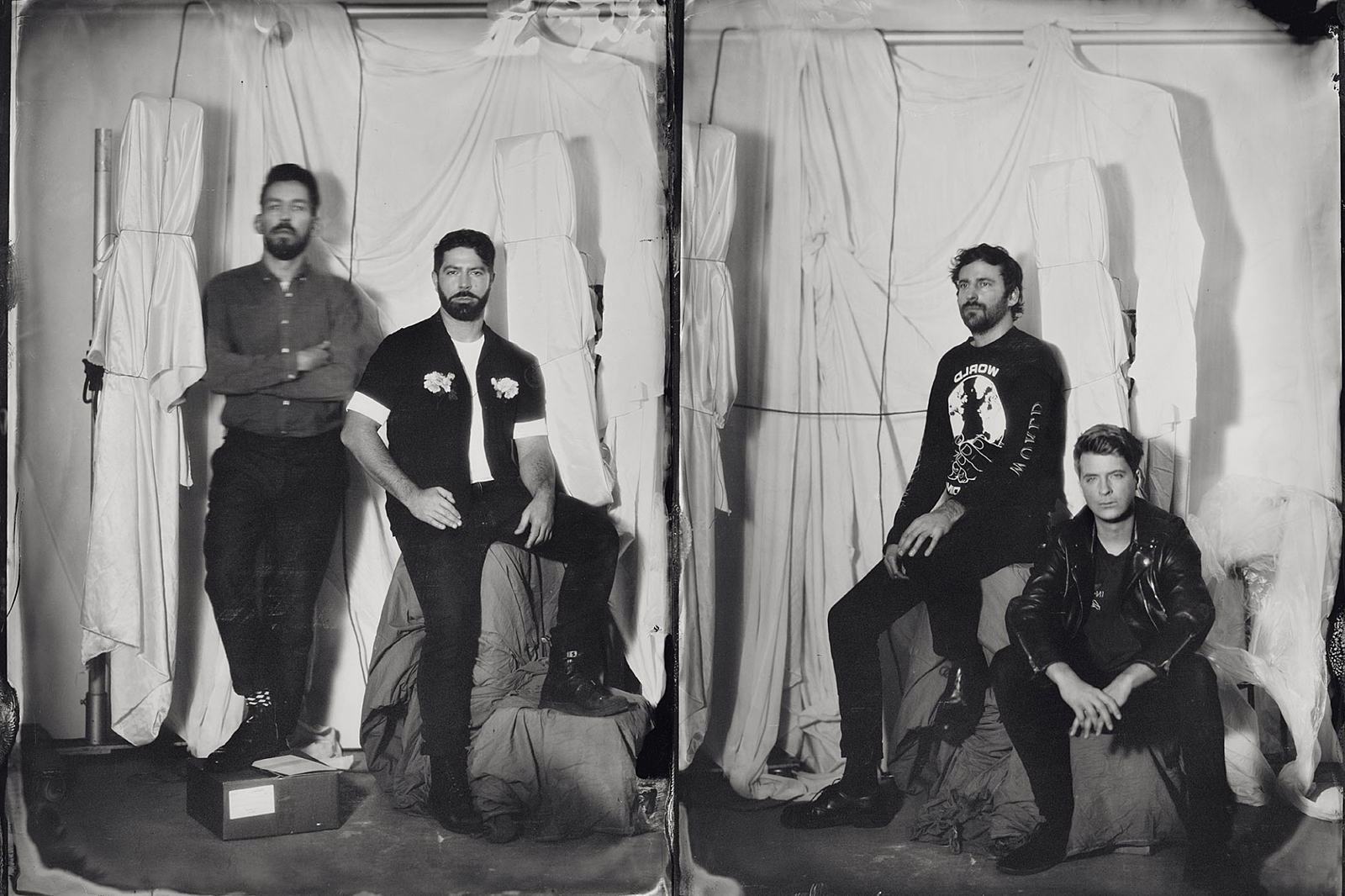 Foals: Four horsemen of the apocalypse
Two albums. One year. Nothing left to prove. And yet here stand Foals, taking risks and blowing apart expectations with the most potent and pertinent material of their career.
It's 2006 and Foals - five barely-twenty-something Oxford boys with a keen line in itchy math rock and heavy fringes - are playing their first shows, turning a series of now-legendary house parties into feral, incendiary pits of sweat and excitement.
Fast forward a decade to Summer 2016, and the same five men – now with four Top 10 albums, two Mercury Prize nods and countless headlines declaring them the most urgent, visceral guitar band of their generation under their belts – are stepping out onto the stage at Reading and Leeds Festival as headliners, ready to smash through the final barrier into the most exclusive of musical clubs, the one reserved for the upper percentile of Very Big Bands.
It's a trajectory that few, least of all Foals themselves, could have predicted. "No way did we think we'd make it to this point," laughs guitarist Jimmy Smith at the idea. "[Back then] it was more like, are we going to make it through the next two weeks? Just convinced that something would shatter the dream." But they did make it through the next two weeks, and then a couple more, and now Foals – completed by frontman Yannis Philippakis, drummer Jack Bevan and keyboardist Edwin Congreave - are standing on the precipice of the next stage. They're a player down following the departure of bassist Walter Gervers, who left amicably to concentrate on more wholesome family pursuits, but somehow they're still bucking expectation like the gloriously contrary fuckers they've always been.
"Does it sound like we've mellowed?" snorts Yannis, at the idea that time or success might have cooled the fire that's always sat at the heart of the Oxford band and kept them constantly changing, constantly flicking two fingers at the traditional paths of the mainstream but inadvertently ruling it anyway. And no, of course it doesn't. Because at a junction where most bands of their size fall either by the wayside or perilously into their comfort zones, Foals have returned with not one, but two new albums – 'Everything Not Saved Will Be Lost' and its forthcoming, imminent follow-up - filled with some of the most adventurous music that they've ever created.
It could very feasibly be the phase of their careers that pushes them into the very top bracket, the one where you headline Glastonbury and etch your name even deeper into the history books. But Yannis couldn't really give a shit about that. "I think the record is a testament to that [lack of careerist thought]," he nods. "We haven't made a straight forward record. That wasn't the concern. We wanted to have a more wildly creative experience and experiment more, take more time over the music, really try and push ourselves to make a record that we would feel was the defining expression of the band, where in 20 years time we'd look back and hopefully it would be our favourite. And then we ended up with two."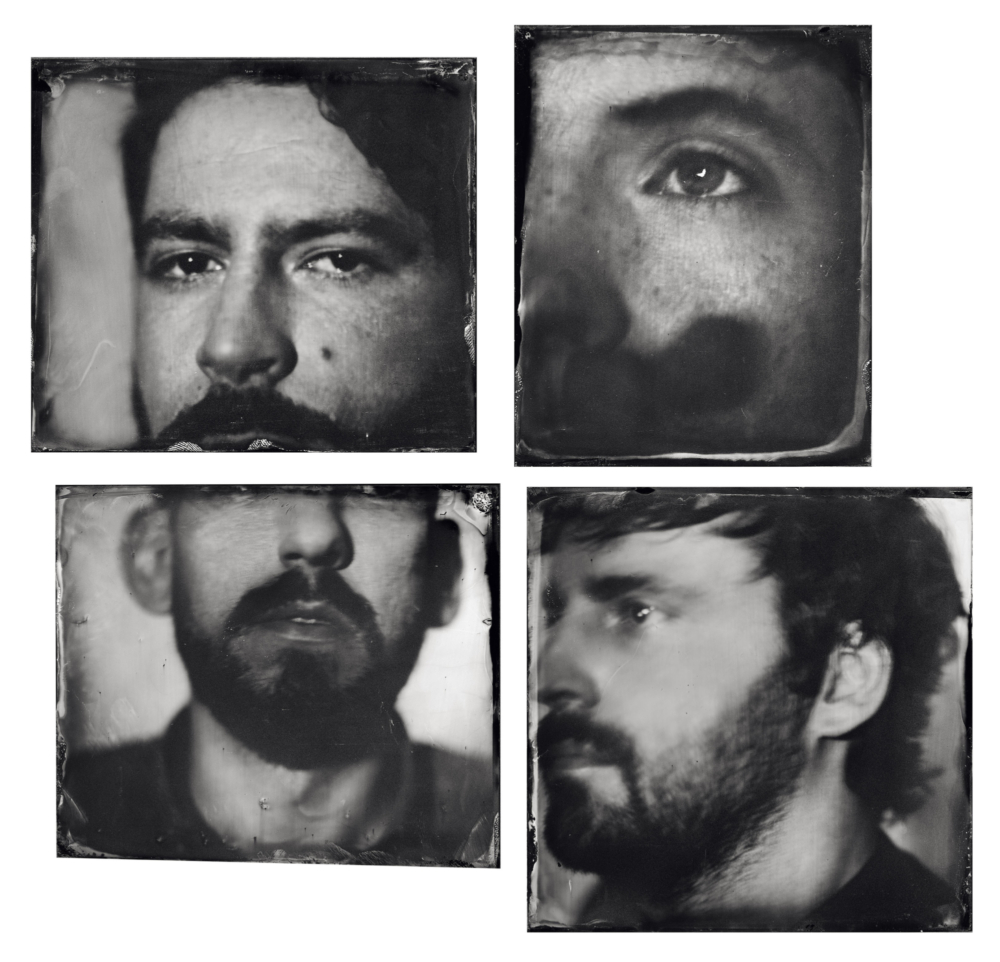 Though they might never have been the driving force, these not-insignificant career milestones still bookmarked the last few years of the band. By the end of 2016, following a third-to-fourth album trajectory with 2013's 'Holy Fire' and 2015 follow-up 'What Went Down' that was more like a "rollover" ("We had a momentum on 'Holy Fire'; we were playing really well live, enjoying being on the road and just buzzing so we didn't take much time [out] because we didn't want to lose that," Yannis explains), Foals had racked up a considerable amount of notches on the musical bedpost. In February of that year they sold out Wembley Arena; a few months later they played "some of the best shows [they'd] ever played" at Reading and Leeds. "I remember, when I was first getting into Nirvana, I had the VHS of 'Live, Tonight, Sold Out' and watched them headline it. Thinking we played that same stage however many years later, I definitely felt like those were defining shows for us. Then we went to Rock en Seine and headlined that; that weekend felt proper," Yannis concedes with a grin.

But though the singer, puffing away on a series of cigarettes that he's determined to shortly give up in the beer garden of the Peckham pub that would become a fixture in the creation of Foals' latest LPs, isn't entirely immune to a little appreciative reflection, each minor pat on the back is given a caveat. "We've never been that bothered about being an O2 Arena band, but at the same time we are creatively ambitious and, in being that, we felt like we deserved the larger platform that we got over the last few years," he says. "There's a self-awareness about the fact that we're a big band and that we deserve to be there. But once it felt like we had achieved that momentum, that we'd reached terminal velocity, then it felt like we could step back. We did that thing. We played Wembley. We headlined Reading and Leeds. So now, let's have a break because we don't need to worry."

And so, after a few semi-relentless years of writing and touring a physically-demanding show that would regularly see the singer flinging himself off balconies and over crowd barriers as his bandmates wrangled the chaos back into order, Foals took a break. Everyone "put their feet back on solid ground again for the first time in quite a long time," Yannis took a six-month hiatus from playing guitar and Walter called time after 10 years on his role in the band entirely. "We had some shows with him in the summer that we knew were gonna be the final ones, and I don't think there was ever a question about not continuing [the band], but there was definitely a question of OK, how do we actually write more music together?" Yannis explains. "Wally's departure in some ways was a catalyst for us to have to mix it up and approach it in a different way because we physically couldn't go to the same room in Oxford and play in the same way. We miss him, he's one of our best friends so there's always gonna be that feeling where the social side is different because he was a great guy," he stops himself. "He is a great guy. He's dead to me! No, I'm joking. But it's obviously a bit different; it's like losing a member of the family."


"
I think we are difficult to work with, but I think all good bands probably are.
— Yannis Philippakis
Now down to a four, the band started to assess the wider possibilities of fully shifting things up. After a career spent testing producers and never quite finding the right fit (sometimes famously, when they ended up remixing a lot of debut 'Antidotes' in London, saying supposedly that Dave Sitek's versions made it sound like "it was recorded in the Grand Canyon"), Jack pushed for the band to finally just do it themselves. "I felt like now was time to put our money where our mouths are and have a go at it," he explains. "We'd had varying degrees of success with producers and some of them had been spoken about in the press as quite negative experiences," continues Edwin. "Whether that's fair, I'm not entirely sure, but we all knew Yannis had the potential and desire to do it. He's quite a controlling guy, but that's a force for good in the studio because you need to have someone stamping their identity on it otherwise you end up with an unfinished mess."

"I think we are difficult to work with, but I think all good bands probably are," shrugs the frontman. "Probably... But some bands get it right and they find a producer, and they lock in and you can see they have a bond. Whereas for us we never found that early on and we've always been out there searching. So yeah, we are difficult and we have very strong ideas about how we think things should be done, but this is the record where we got to see all of that through from the beginning to the very end and [because of that] it's us at our most undiluted."

'Undiluted' is a term that fairly accurately describes Yannis. Throughout his tenure as one of music's most quotable frontmen, he's built a reputation as an eloquent, unrelenting interviewee; a whipsmart, chain-smoking Greek fireball who doesn't suffer fools gladly. These days, he's more affable - "I watch my mouth a bit more than I used to do," he admits – but he's still a rare gem, fully immersed in the creative process with all the consuming, potentially self-destructive tendencies that might entail.
It's a character trait that writes itself all over 'Everything Not Saved...' Today, we're sat in this particular South London pub because it's the place where many of the album's lyrics were conceived. Throughout an intensive, insular year where – for the first time – the band wrote and recorded simultaneously, rattling between practise room and recording studio, "letting ideas evolve and mutate, building up the albums and the material in this very sedimentary way, layer upon layer upon layer and then stripping it back and building it again", the singer would come here for last orders and splay the inner workings of his brain out. "I look back over my lyrics and it's just reams and reams of paper," he recalls. "Often I'd be here with my headphones in, with paper everywhere, pints on the go, whiskeys on the go, fully just having to balance all this stuff in my mind. I'm at my unhappiest but also my most fulfilled in those moments."
And for their next trick…
Excited for 'Everything Not Saved…'? Well, you've got a whole second record coming this Autumn to look forwards to, too. Here's what you can expect from that one…
Yannis: "They were written as one coin, but they've become two separate coins. There are still riffs on Album One but there's a slightly different palette to it; album two's got some proper chunky riffs on it. Just from a personal perspective, there's quite a lot of restraint in knowing that some of my favourite songs are on album two and having to wait for people to hear them is gonna definitely be a test. Lyrically, I think album two has more perseverance to it. There are songs about working through it and the power of perseverance and energy and passion, and not being defeated by… not being defeated, full stop, really. There's a drive to album two. A lot of the lyrical themes are similar, but the opening couple of tracks of Album Two have this 'when you're going through hell, keep going' type of mentality. So maybe in some ways you could look at it as a response to Album One. It's a bit like a cliffhanger.
Jimmy: "So don't get too disheartened if the first one isn't heavy enough for you; there's a 10 minute song on the next one and there's riffs and loads of guitars. It's gonna be great!"
A world away from the oblique lyrics about tennis serves that began their debut and still a leap from the more inward musings that populated Foals' last two albums, 'Everything Not Saved…' instead is a record that fully exists and roots itself in the turmoil of the present. There's no masking behind veiled references; instead, Foals' fifth paints an apocalyptic landscape populated by stricken birds and dead foxes, one full of surveillance and fear and very real threat. Sound familiar? "10 years ago, when we were writing 'Antidotes', the perilousness of the environment or the political mayhem that's going on wasn't as pressing as it is now," he explains. "But there's an urgency to these things now that needed to be expressed artistically, and I wanted the landscape of the record to be set in cities that are on fire and abandoned streets that are no longer inhabited, because then the record becomes a mirror to the world and that's when it excites me."

It is, as Yannis nods, the "most connected" the band have ever been to the wider world around them. But amidst the lyrical tension, there's musical release in the way that only this lot know how. From the duality of lead single 'Exits' with its inescapable earworm groove to the fizzing, yelping flamethrower of 'White Onions'; the dark slowburn (and surging pay-off) of 'Syrups' to the euphoric transcendence of 'Sunday', 'Everything Not Saved…' is a record that acknowledges the ghouls of the modern world but remains vitally, almost defiantly alive regardless. Then there's 'In Degrees': potentially the biggest festival-slaying anthem they've ever penned.

"'In Degrees' is about becoming progressively more isolated and having relationships slip through your fingers and the inability to communicate directly. It's about things being lost, but then I know that song will be played in the live environment where they'll be heaving bodies next to each other and that's real connection. That's real community. I was enjoying the contrast between those things. I remember thinking: I like this…" he chuckles, grinning wolfishly.

Switching things up in every way possible, from personnel to working practises, time frames, location and more, these little observations and playful, clever contrasts are the result of a writing and recording process designed to push Foals as far as possible. Speak to all four members and they'll all, in different ways, cement the fact that the main intention this time was simply not to play it safe in any way. "I think we had become quite formulaic with our song structures," concedes Jack. "I'm proud of 'What Went Down', but I wanted us to indulge our weirder side. We're so far into our career now, you don't want to ever be one of those bands where people are just like, 'Oh it's another Foals record'."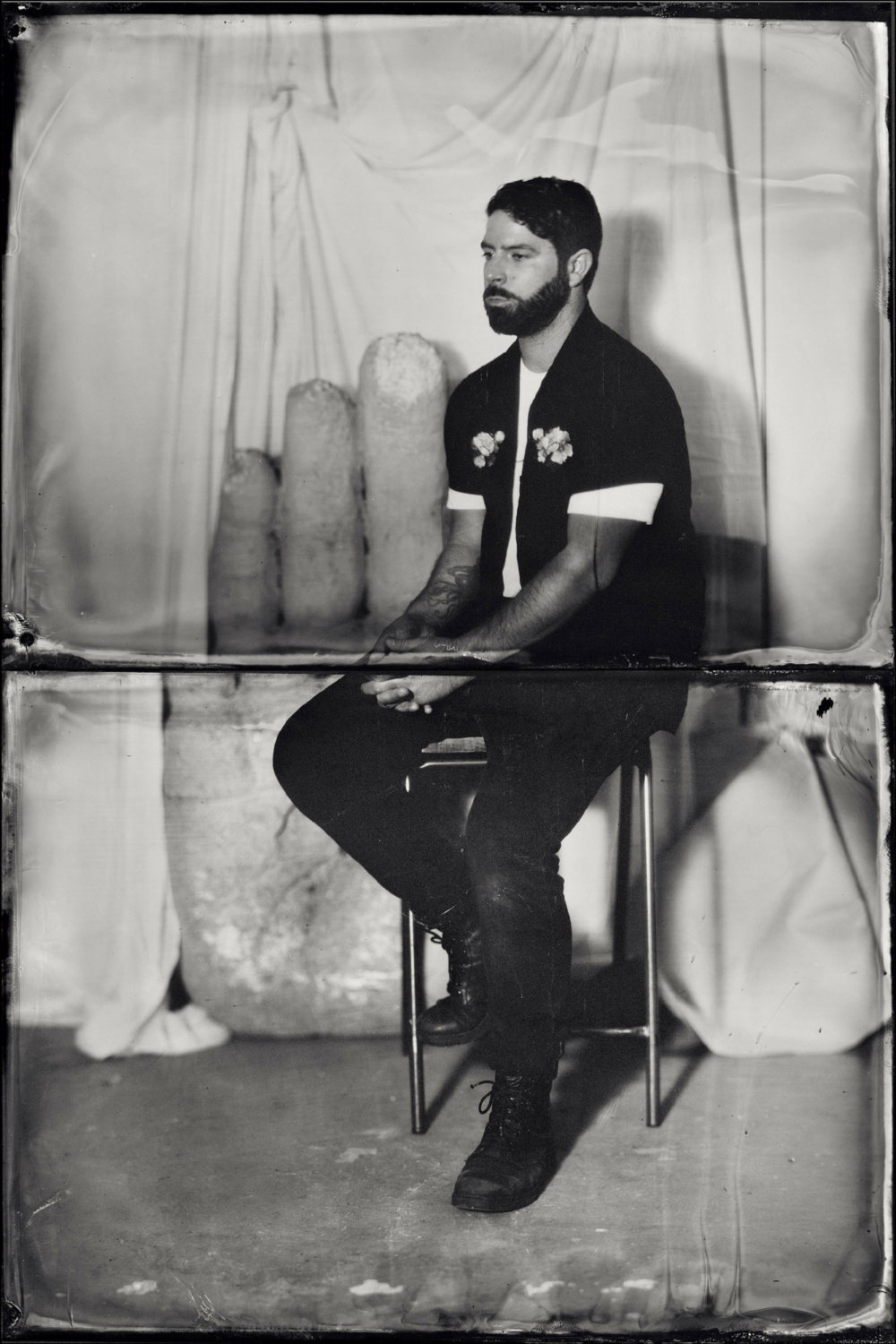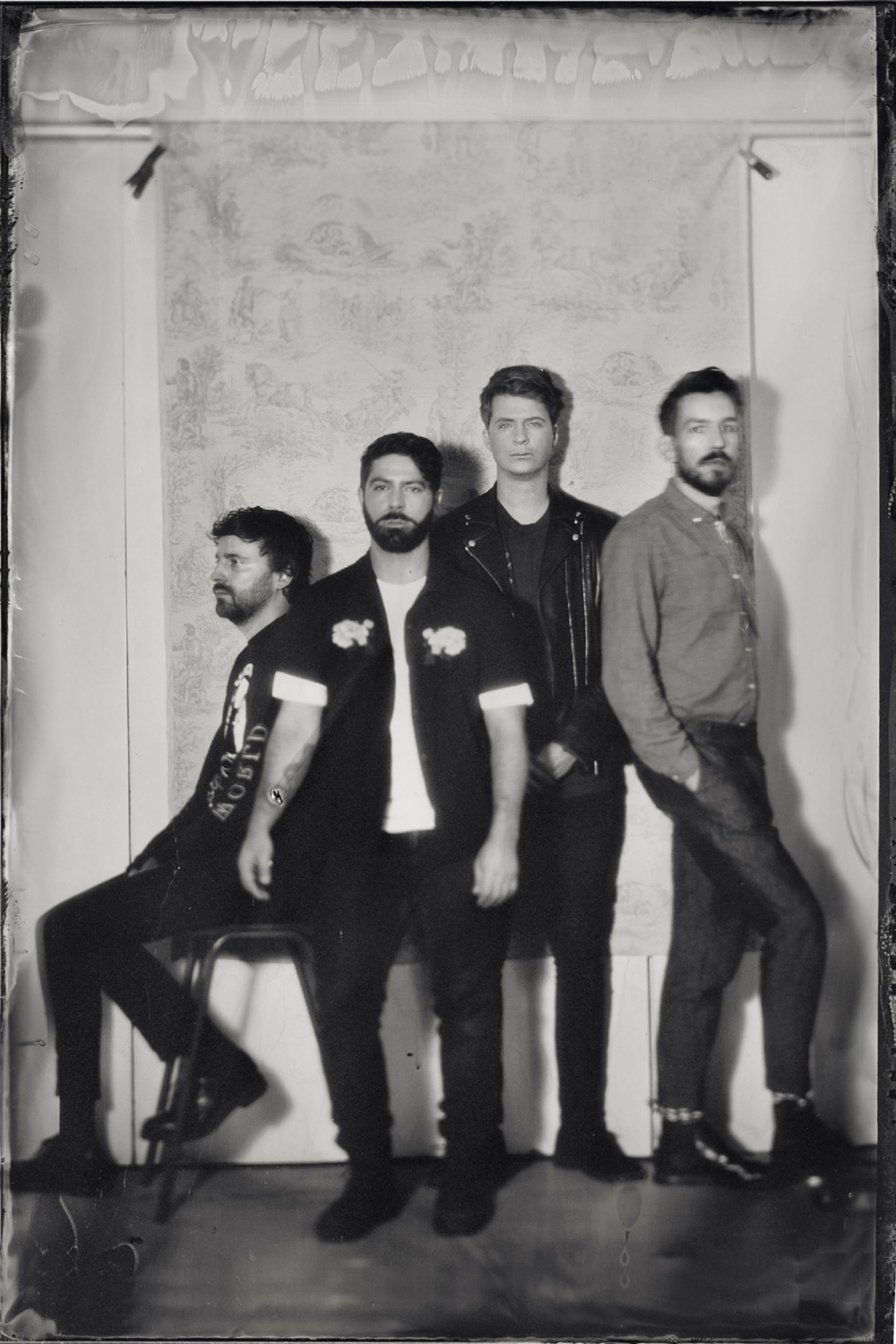 "
We're doing something vital in our time and we're making important, exciting music.
— Yannis Philippakis
And it's this hunger to stay at the top of their game that means Foals will likely never have to worry about those kinds of comments. More than a decade in the biz and Yannis still peppers his speech with the same extreme, incendiary thoughts on the creative process as his old analogy about "setting [his] shell on fire". "For me, making a record is a private journey between me and the guys in the band to go to the extremities of our minds and you can't do that with a day to day life that's plugged into the outside world," he explains of the wholly absorbing path of the last two years. "It's distracting and it's diluting and you end up with a record that's not as intense. To make great music, you have to fully burrow into something and you can't do that if your head's above ground. We went fully into the brain forest for the best part of a year."
Think most bands throw themselves into their art to this extent? Think many bands can keep it up for five records and then be so in the zone that they come out with six? In the modern day venn diagram of real, big time success and genuine lack of compromise, Foals are striding out further into their own league with every passing milestone. From the most unformulaic, underground of beginnings, they've built a career that's flourished at every turn but kept every scrap of integrity. "I don't know why other bands break up, but what I can say for us is that we're doing something vital in our time and we enjoy hanging out with each other and we're making important, exciting music. That's why we keep doing it," affirms Yannis. "I'd happily go into the studio and bang out another record right now. I don't feel jaded or tired; I feel like there's a lot of important things still to do.
"Culturally, there needs to be great bands making great records, being ambitious and taking risks and being experimental. Not just toeing the party line and not having it all just be about numbers and data and streaming and selling out venues. Actually making records that are exciting and that push boundaries and communicate something real and honest and imaginative to the outside world. So that adds a lot of fuel to the fire. To be like, we holed ourselves away having gone through a transformative time and we've come out and made records that are as good as anything out there. It's important to feel like that and we do feel like that."
Five albums in and still the most passionate, eloquent, fired-up band around, if the apocalypse is indeed going to rain down, then Foals are the ones we want on our team.
'Everything Not Saved Will Be Lost' is out 8th March via Warner Bros.