Album Review
Foals - Everything Not Saved Will Be Lost - Part 1
5 Stars
The ultimate Foals album.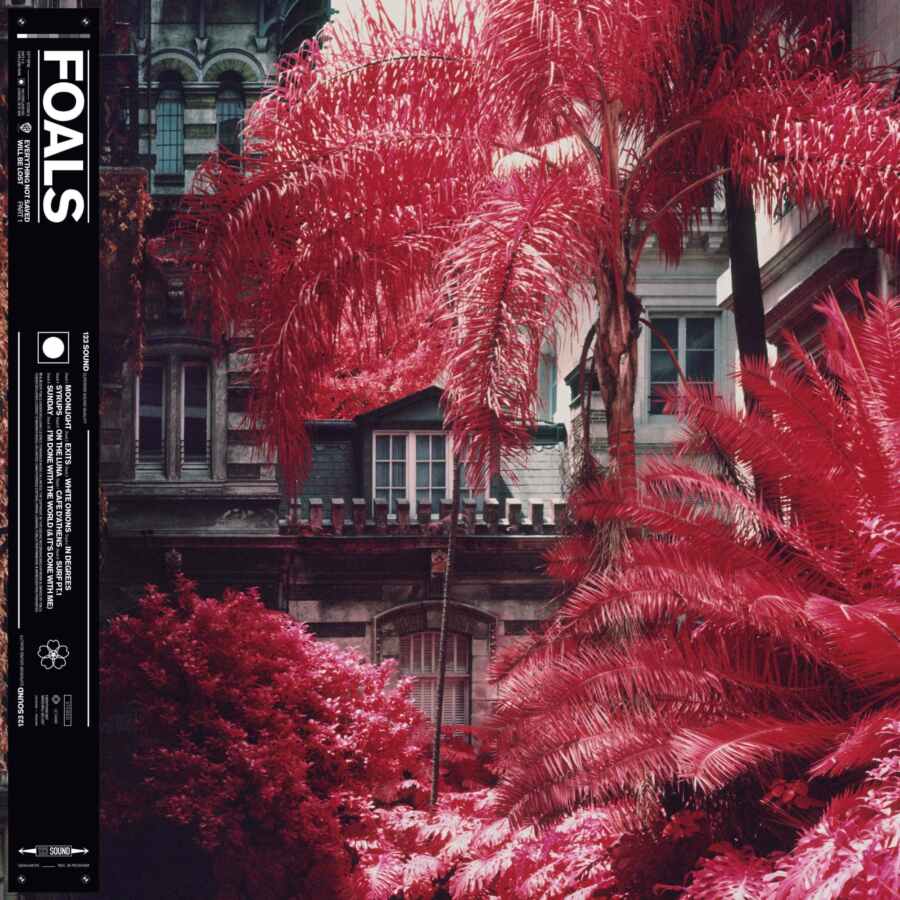 Across four albums and seven years, Foals have become one of the country's most treasured indie bands. Graduating to headline Reading & Leeds, succeeding while so many of their peers fell prey to the 'indie landfill' tag and collapsed around them, they stand alongside Arctic Monkeys as their generation's world-beating British success story.

Musically, the frenetic math-rock of 2008 debut album 'Antidotes' was slowly, carefully sculpted into something altogether meatier, and by the time the band reached 2015's 'What Went Down', earth-shattering riffs were their bread and butter, intricacies bulldozed out of the way. It felt like their final form, and the last place they could take their progression, seven years in the making. It leaves the door wide open for the band's fifth and sixth albums, the two-part 'Everything Not Saved Will Be Lost'.

The idea of the band's fifth album representing a new start was amped up when, after the tour for 'What Went Down' came to an end, bassist Walter Gervers left. Rather than break up, or try to squeeze the last drops of life out of the era though, on 'Everything Not Saved Will Be Lost', the now-four-piece have made the ultimate Foals album.

Across its ten tracks, it dips into every corner of the band's sonic history while seeing them take huge strides forward. First single 'Exits' confronts the anxiety and paranoia of a generation in the throes of climate change over chunky yet playful instrumentation, while standout 'White Onions' is every bit as jumpy and youthful as 'Antidotes', just with a wiser head on its shoulders.

There are elements of the airy playfulness of 2010's 'Total Life Forever' in 'Cafe D'Athens', while 'Syrups' circles around a beefy bassline before pressing the accelerator pedal and skipping its way through lyrics about London and home county Oxfordshire to a furious, swirling chorus. 'On The Luna', meanwhile, is an effortlessly catchy pop-rock single.

It's on 'In Degrees', though, that the band reach their finest hour. Stating its intent by crashing into a propulsive, fist- pumping intro, it's both the most immediate and danciest thing they've ever written. From 'Two Steps, Twice' to 'My Number' and 'What Went Down', the band have their fair share of festival anthems that can unite main stages across the globe, but one listen to 'In Degrees' and it tops the lot. A foreboding bass line bubbles below the band's signature clinking guitars and that ever-present techno-worthy drumbeat, and it typifies everything the band have become so loved for inside five minutes, before going well and truly beyond.

Musically tying everything that's come before together in a comprehensive showcase of the band's continued prowess, and lyrically providing an ominous but defiant voice for 2019, 'Everything Not Saved Will Be Lost' is Foals' definitive statement. And that's only part one!