Live Review
The 1975, Gossip and Parquet Courts bring the fun on the final, high-octane day of Mad Cool 2019
The Madrid weekender went out for the year with a celebratory bang.
If most festivals tend to start the day with newer, less obviously crowd-baiting talents, then Mad Cool's final night dispenses with any such warm ups. Stepping onto the Madrid site, we're greeted immediately by Johnny Marr, belting out Smiths hits on the Main Stage: a frankly ridiculous way to begin a day. Interspersing his own solo material with cuts from Bernard Sumner-featuring side project Electronic ('Getting Away With It', in particular, is a fully underrated banger), it's unsurprisingly the tracks he brings up from his first band that unite the field. Now, more than ever, there's an additional joy in hearing the guitarist do justice to these vocals, too; with Morrissey all but entirely cancelled, thank God we can still hear 'How Soon Is Now?' and 'There Is a Light That Never Goes Out' guilt-free.
After a set of timeless classics, Cat Power's gentler intimacy is a slight buzz kill, but Chan Marshall has at least one superfan in the form of Gossip's Beth Ditto. "I hope you sang all the words; I had to miss it cos I was putting my wig on," declares the frontwoman at the start of their set. "This wig is so cheap!" The offending follicle item doesn't last long, the singer eventually giving up and ripping it off; her original outfit goes the same way, swapped for a comfier attire but not before Beth finds a treat - "Oh! There's some popcorn in my pocket! What you gonna do about it?!"

Cackling, coughing and declaring that she sounds like "the fat Exorcist", the singer is so relentlessly hilarious, so completely confident and brilliant, you could easily just watch her talk for an hour and be happy with that. "I really hope The Cure ask me to sing their whole set tonight; it's gonna be beautiful," she smiles, before putting on her Exorcist voice again and attempting a version of 'Lovecats'. But, of course, the recently reunited trio aren't just about laughs and, taking us back to their mid-'00s heyday with the indie disco anthems of 'Heavy Cross' and 'Standing In The Way of Control', they're still an absolute force of dance-punk nature. Far from a horror show, Beth's pipes are just as powerful as ever, while a party version of 'Careless Whisper' would do ol' George proud.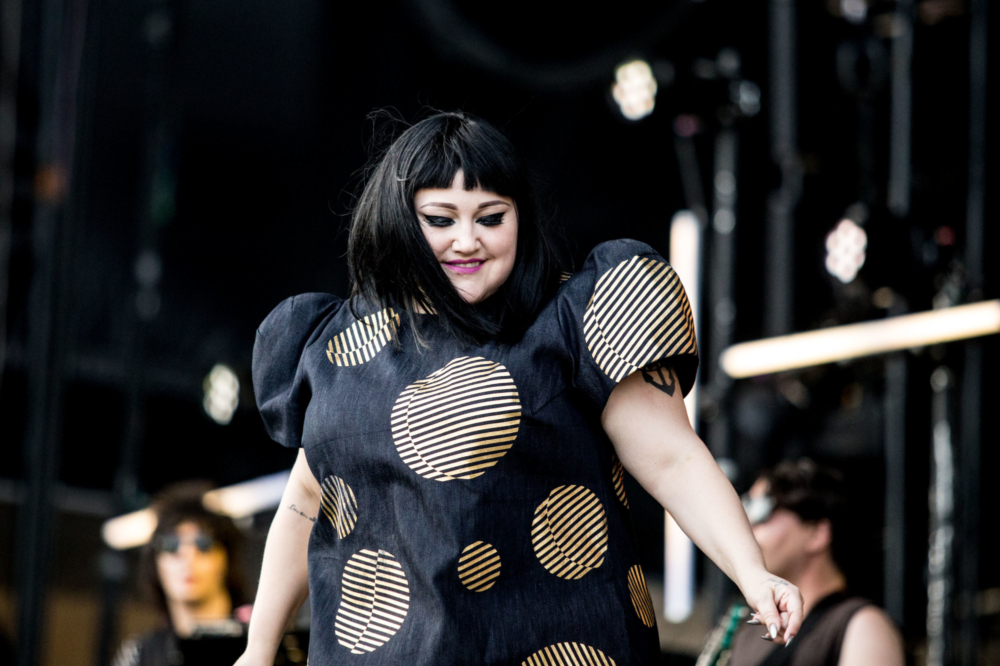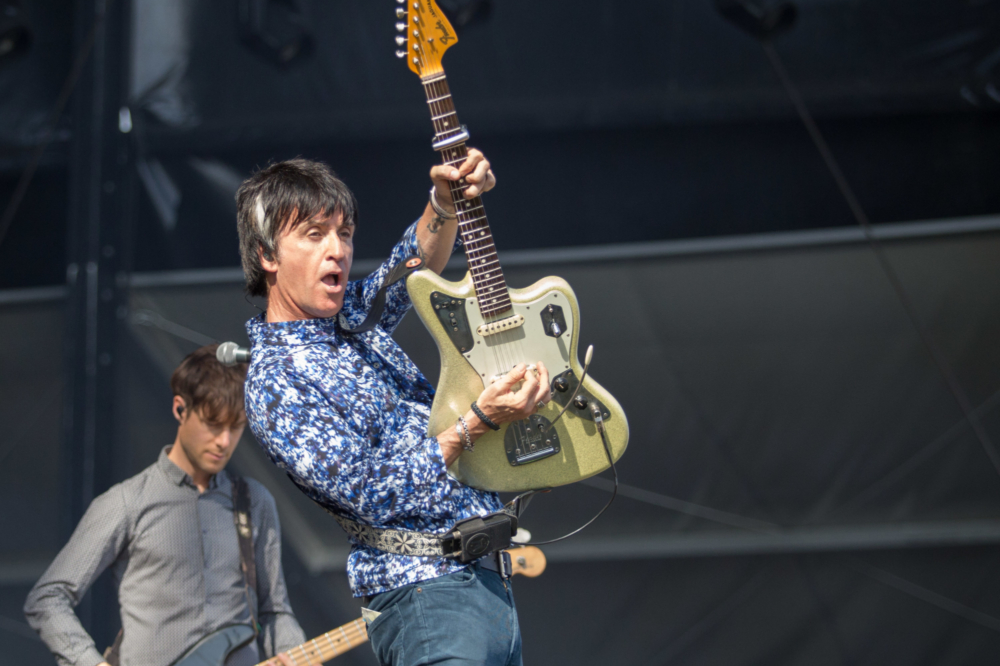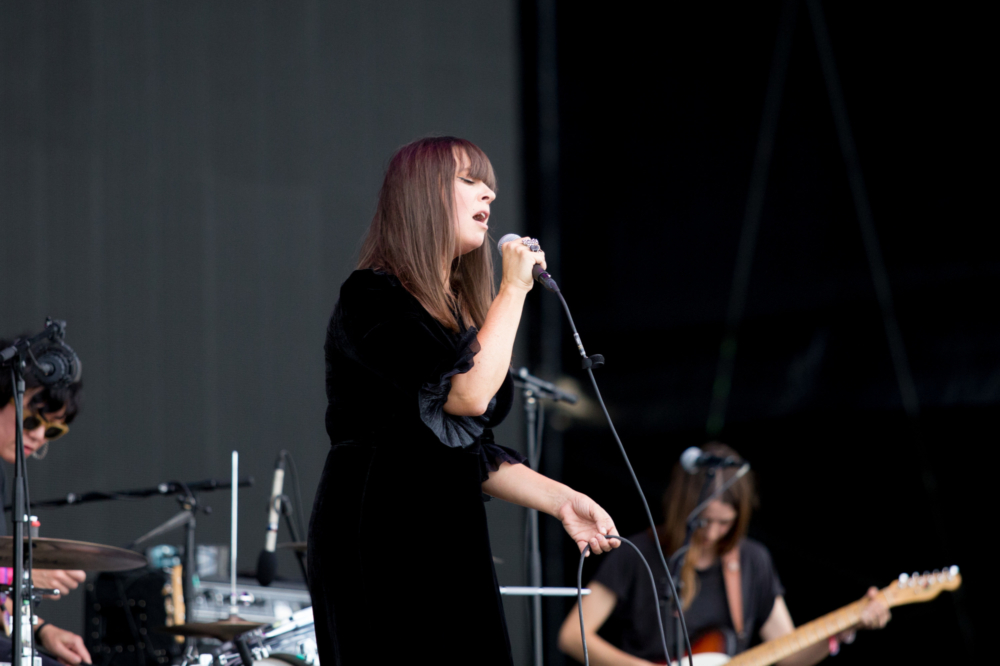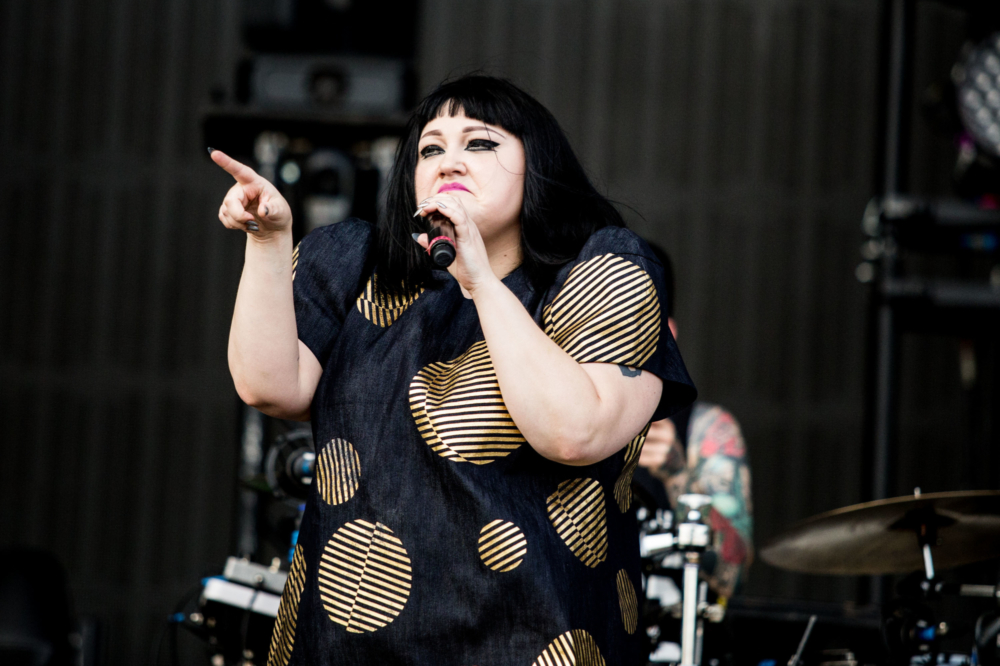 Over to the Consequence of Sound stage and Parquet Courts are only just into second song 'Dust' when the amps cut out. It takes a solid five minutes of frantic rewiring from the sound desk until normal volume is restored but, like consummate pros and people that can REALLY play, they keep jamming, dipping in and out of improvised sections and solos and keeping the crowd on side and dancing (albeit it quietly) throughout. When they do come back at full pelt, it only serves to make the tent love them more and, tumbling seamlessly into 'Almost Had To Start A Fight/ In and Out of Patience' before the frantic catharsis of 'Normalization' and the carnival boogie of 'Wide Awake!', it's a total victory that the New Yorkers snatch from potential defeat.
With recent Glasto headliners and omnipotent 2019 festival season favourites The Cure casting their spell over on the Main Stage, it's a smaller-than-normal crowd that assemble over on the Comunidad de Madrid stage for The 1975. But, for those that do pick the path of Matty Healy and co, they're treated to what is essentially an intimate stadium show.
Sure, the band haven't got their moving walkway for 'Sincerity Is Scary' (although the singer does pop the accompanying hat on, grinning "Look! I'm a rabbit now!"), but the production and customary rectangle-centric light show is still slicker than anything else that's graced any stage at the festival all weekend. Naturally, by now, you know the set – front-loaded with recent album singles 'Give Yourself a Try', 'TOOTIMETOOTIMETOOTIME' and 'It's Not Living (If It's Not With You)' – is one that's both a critical and commercial slam dunk, yet it's the floppy-haired man at the centre that elevates the show into something legendary. Regularly shouting for "wine please" ("I'm working really hard up here!") and positing a typically self-questioning train of thought about how seriously he should take himself as a performer before 'Love Me', Matty is a once-in-a-generation frontman, someone who manages to be self-effacing and completely ridiculous at the same time. "We've made tonight amazing and Love Island isn't even on!" he declares as they near the end of the set. "Let's take it back to a simpler time when our problems were less geopolitical and more blowjob-specific". They finish with 'Sex' and a big sing-along 'The Sound' as the screen behind them flashes up 'Rock and roll is dead. God bless The 1975'. The first part we'd question, but The 1975 are almost certainly the saviours of something.
As the night winds its way to a final close, there's just enough time to stop in with Robyn, who's draped her stage in billowing white fabric and a giant pair of entwined hands. It's like heaven, deconstructed, and as she builds through the set, starting low-key and eventually climaxing in the communal emotion of 'Dancing On My Own' and an encore of 'With Every Heartbeat', it's the perfect visual representation of the soul-cleansing perfect pop she's become the master of.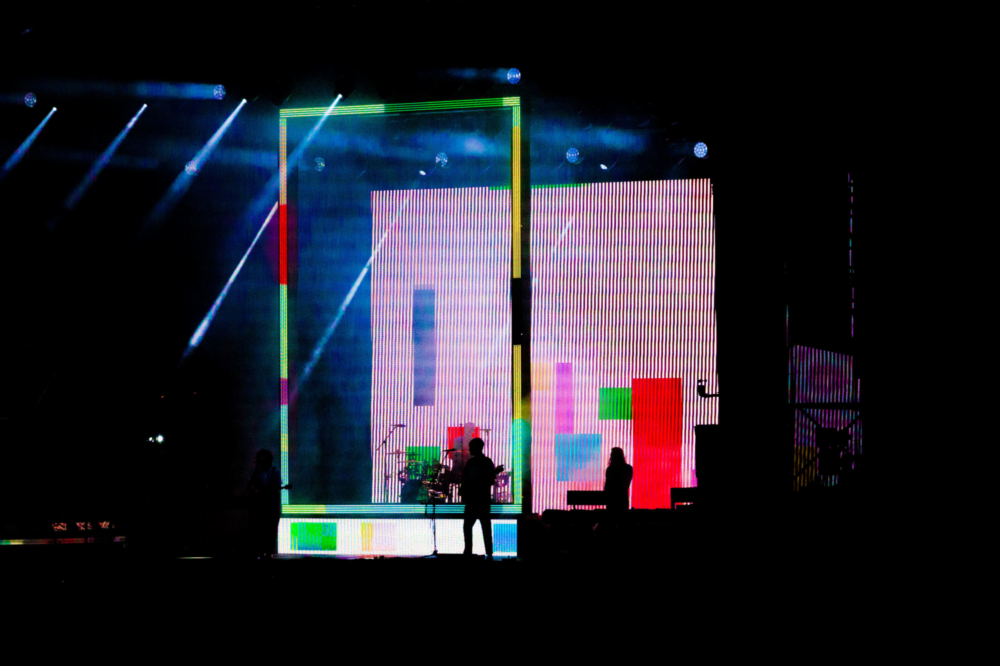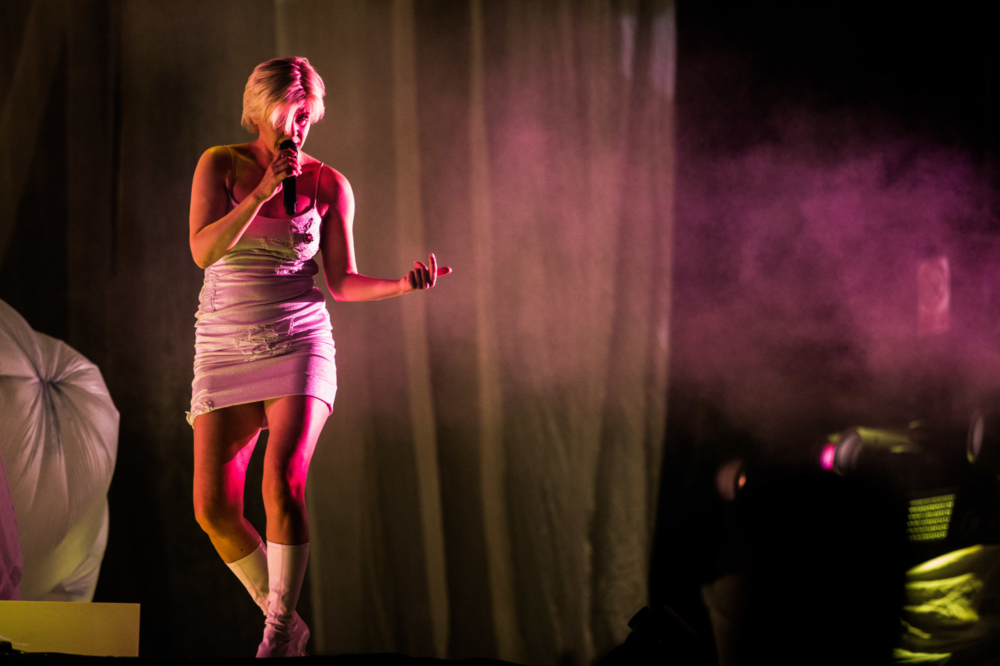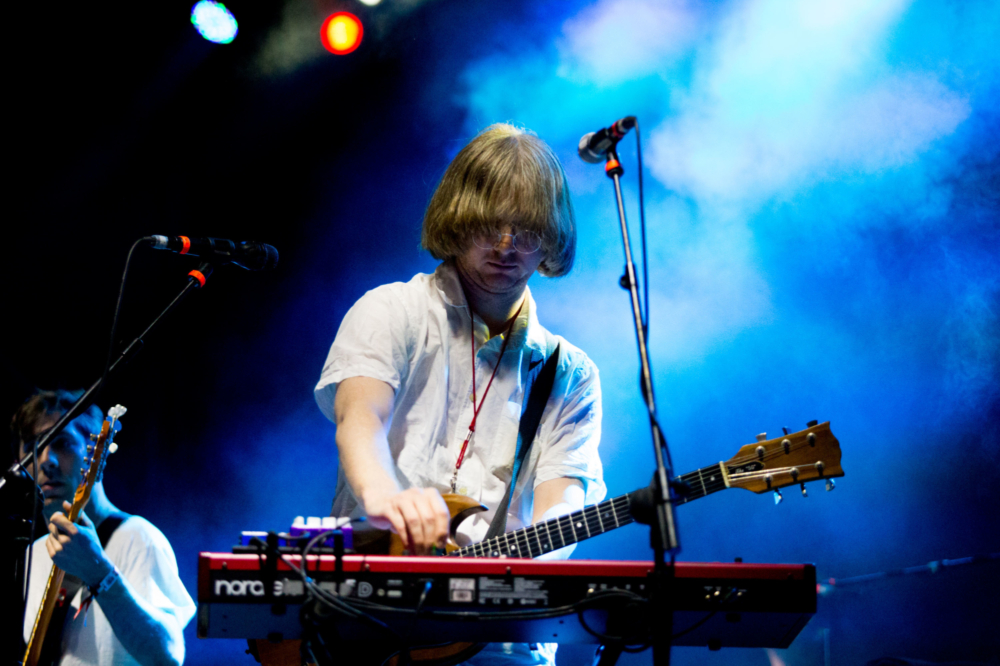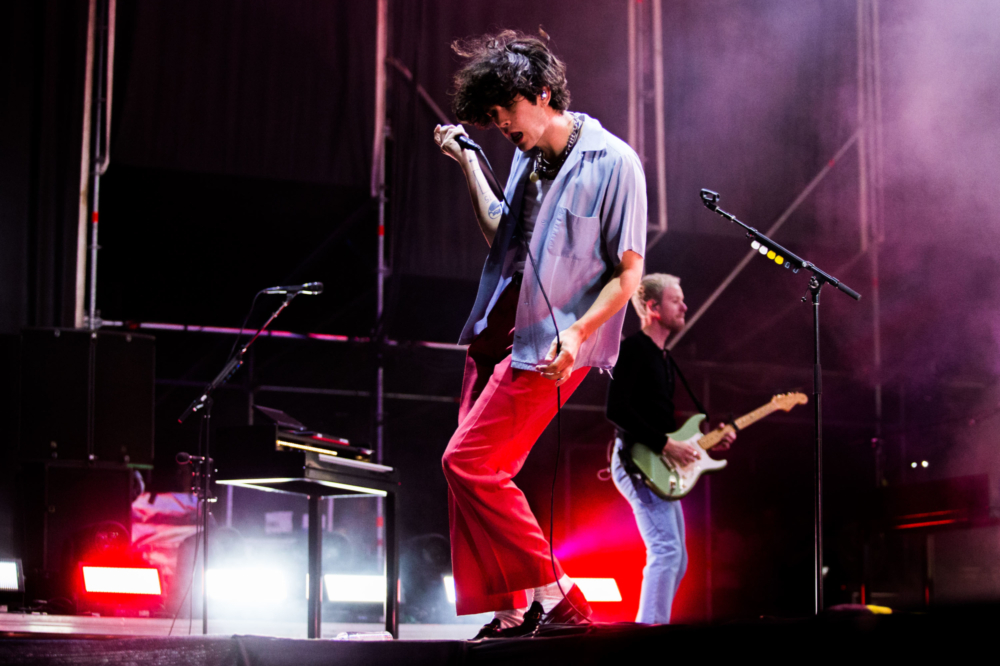 Get your copy of the latest issue