News
Sløtface announce second album 'Sorry For The Late Reply', share new single 'S.U.C.C.E.S.S.'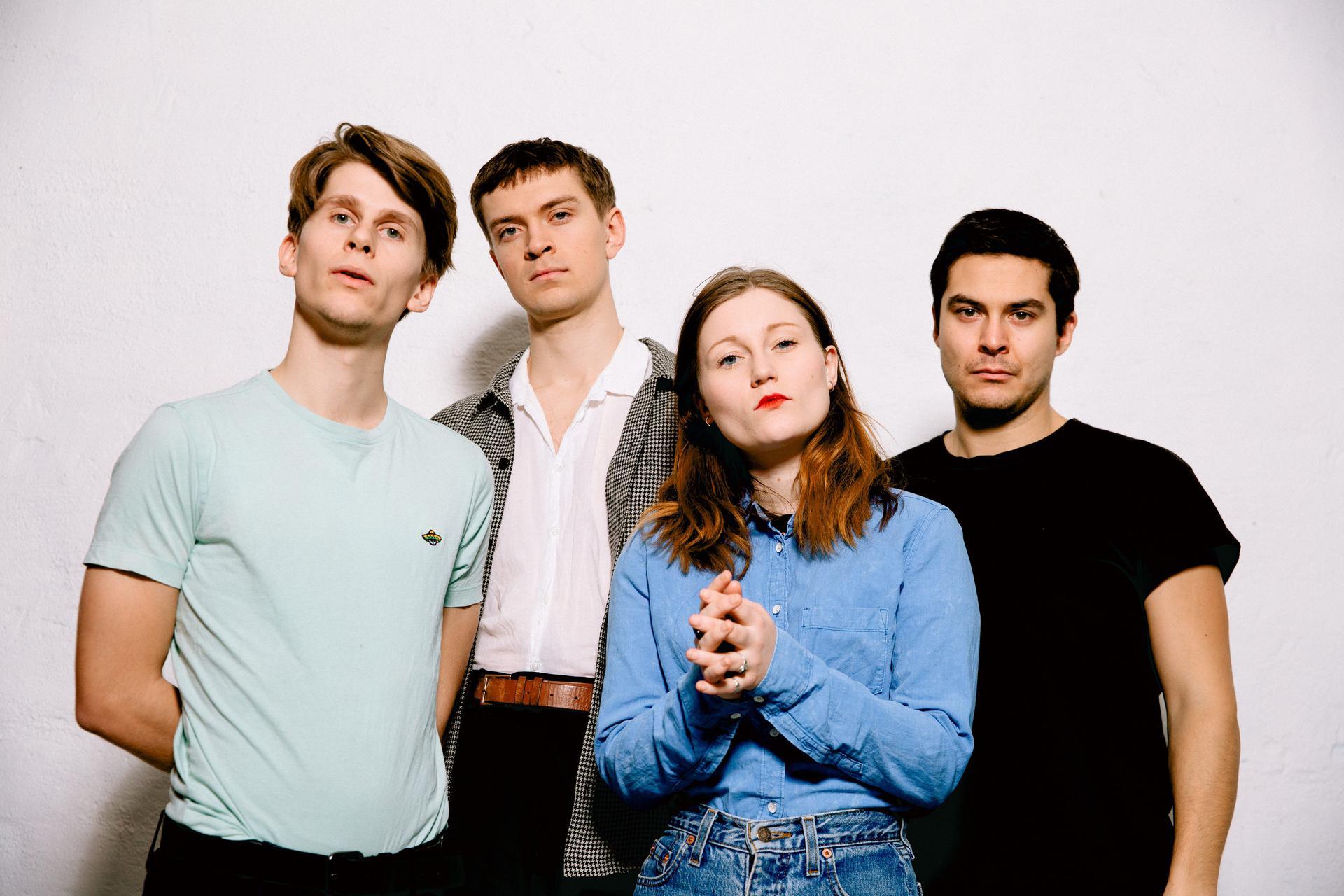 Their highly anticipated new record will be out on 31st January via Propeller Recordings.
After their 2017 debut (and "absolute ripper") 'Try Not To Freak Out', Norway's Sløtface have finally announced that its successor is on its way!
Set to drop on 31st January, 'Sorry For The Late Reply' will see the quartet taking on subjects ranging from personal to political over its 13 tracks, and they've described it as being more "minimalist", "braver" and more "raw" than their debut, and we can't bloody wait tbh.
Sharing lead single and album opener 'S.U.C.C.E.S.S.' to get us even more excited, the explosive track is an "anthemic call to arms" and a huge indication of the rest of the gems 'Sorry For The Late Reply' is sure to contain. Pairing thrashing riffs with pop leaning melodies, it's a certified banger designed to be screamed along to.
Pre-order 'Sorry For The Late Reply' here now and have a look at the tracklist below:
1. S.U.C.C.E.S.S.
2. Telepathetic
3. Stuff
4. Luminous
5. Tap the Pack
6. New Year, New Me
7. Passport
8. Crying in Amsterdam
9. Laugh At Funerals
10. Static
11. Sorry for the Late Reply
12. Sink or Swim
13. Cying in Amsterdam (reprise)
See Sløtface live at the following tour dates:
NOVEMBER
06 - Melkweg, Amsterdam, NL
07 - Luxor, Cologne, DE
09 - Loppen, Copenhagen, DK
10 - Knust, Hamburg, DE
11 - Bi Nuu, Berlin, DE
13 - Club Chelsea, Vienna, AT
14 - Backstage Halle, Munich, DE
15 - Ohibo, Milan, IT
17 - Trix, Antwerp, BE
18 - Le Trabendo, Paris, FR
21 - Electric Ballroom, London, UK - SOLD OUT
22 - SWX, Bristol, UK
23 - Academy 2, Birmingham, UK
25 - Stylus, Leeds, UK
26 - The Garage, Glasgow, UK
28 - The Riverside, Newcastle, UK
29 - Academy 2, Manchester, UK
30 - The Loft, Southampton, UK