Album Review
Sløtface - Try Not To Freak Out
5 Stars
An absolute ripper of a first record.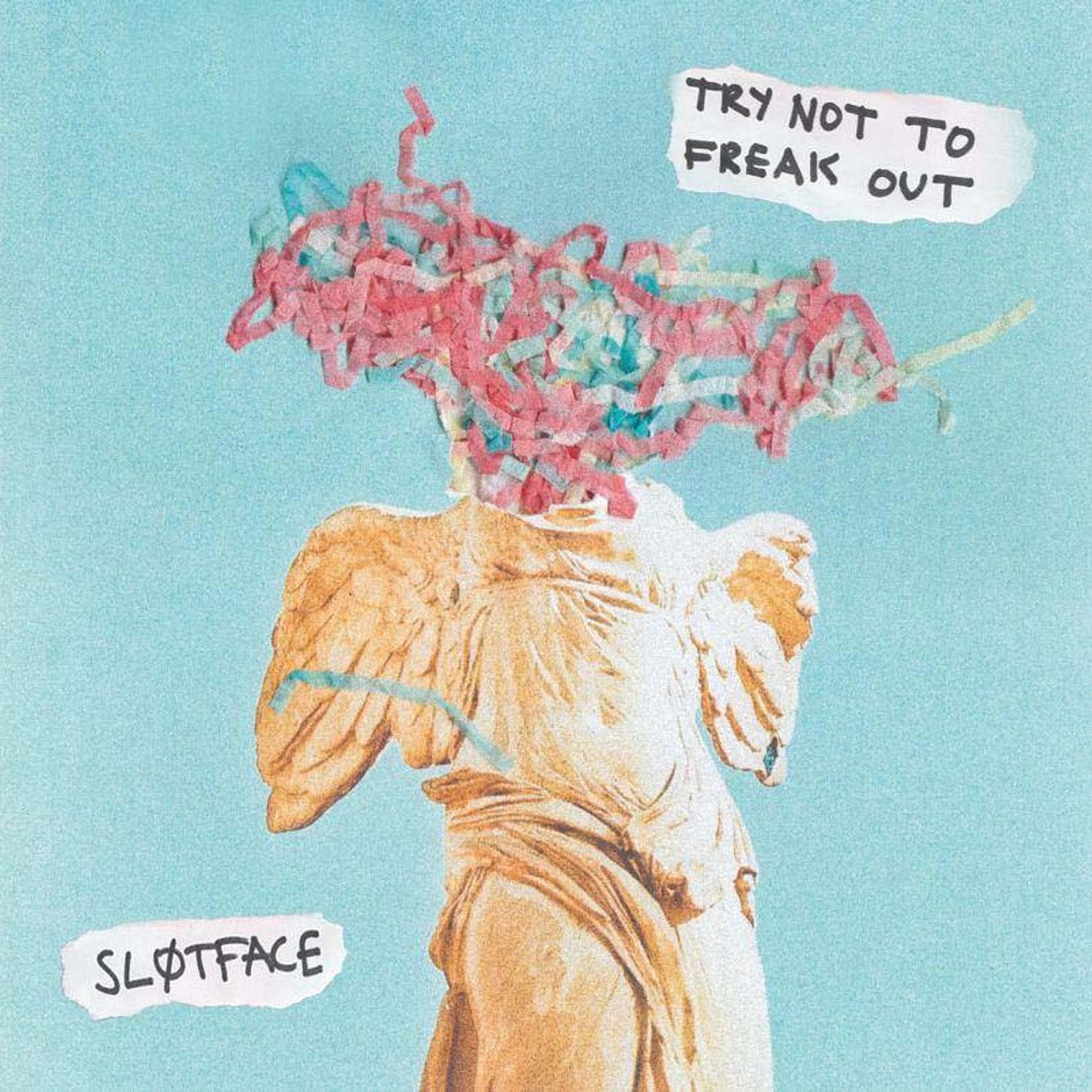 Hailing from the Norwegian city of Stavanger, Sløtface have been musical co-conspirators since vocalist Haley Shea skived her high school prom to make a guest appearance in her now-bandmates' heavy metal outfit. In other words, they're the kind of band that know each other's drinks orders and condiment preferences by heart, with the strain of rabble-mentality musical chemistry that comes along once in a blue moon. It seeps out of every second of 'Try Not To Freak Out', too.
Sløtface clearly take inspiration from some familiar places - notably 'Riot!' era Paramore, Be Your Own Pet, and John Hughes' '80s cult teen movies - but far more importantly, they push the boundaries at every turn, their eyes keenly focused on honing and hitting as punchily on possible, and steering around pesky old cliche in the process. "We have to limit ourselves at some point if it's not getting any better," Haley tells the band in a fragment of studio chatter, "because this is… it's coming to a point here". Instead of penning break-up songs about fictitious relationships, 'Magazine' becomes a parting of ways with unhealthy body image standards instead, while 'Slumber' - initially easy to mistake for late-night whispers between a loved-up couple (for that's what we've been trained to expect from most music, after all) - quickly reveals itself as a platonic sleepover, complete with caterpillar-effect sleeping bags, instead. "Even as a child I know that I'll never have friends like these again," goes the joint-vocal refrain, and it's no real stretch of logic to suspect that the members are singing it to one another.
Meanwhile boredom, hedonism, carefree silliness, regret and apocalyptic angst all creep into view, too, running riot around the backyard, and hanging out of the window - golden tequila in hand - at 'Pitted''s End of The World themed party. "Why didn't anybody warn me about the dangers of playing 'I Have Never' with prosecco?" Haley asks, bleary-eyed after a night of toga-wearing and frivolity, "something is definitely bubbling up."
An absolute ripper of a first record, and clearly guinea-pigged to perfection after Sløtface's years of experience on the road, 'Try Not To Freak Out' is joyous, runaway youth committed to record. Breathlessly cramming in pop culture references to everyone from Patti Smith to Queen B is a telling move. Handling pop punch with the same rightful care as punk rebellion, Sløtface aren't indebted to any of their touchstones. Instead they're mashing them to new, distinctive effect.