Live Review
Metronomy, The Roundhouse, London
7th November 2019
This is the first of two sold out shows at the iconic North London venue and there's a buzz in the air.
Some things don't change: November is cold, Camden is busy, the Roundhouse is lovely and Metronomy are back. This is the first of two sold out shows at the iconic North London venue and there's a buzz in the air.
After a high-energy set from Squid, Metronomy emerge onto the dark stage, clad in blue and white uniforms with heavy blue lights shining down on them, and launch into 'Lately', the guitar-led lead single from September's 'Metronomy Forever'.
The opener sets the tone for the night as they seamlessly blend new songs into a fan-favourite-filled setlist. An untrained ear would be hard-pressed to figure out which were the new tracks with 'Insecurity', 'Salted Caramel Ice Cream' and 'Sex Emoji' all drawing reactions on par with the classics, bar certified indie hit 'The Look' which, unsurprisingly, pops off.
Frontman Joe Mount pauses midway to reminisce about playing at the nearby Barfly early in the band's career and it shows just how far he's come in the 14 years since the first Metronomy album was released.
Part of what makes Metronomy such a good live act is that every member shines, whether it's Anna Prior's lead vocal and drumming combo on 'Everything Goes My Way', Oscar Cash and Michael Lovett performing instrumental 'Lying Low' while moving their synths together, or Olugbenga Adelekan being everyone's favourite bassist-slash-hypeman-slash-dancer-slash-harmoniser.
After 'Sex Emoji' finishes the main set, chants of "one more song" draw the band back out to play 'Upset My Girlfriend' and 'Nights Out' big-hitter 'Radio Ladio'. As the lights come up and people start to remember it's a Thursday, a few remain to desperately call for a second encore, probably disappointed they couldn't get tickets for night two.
Some of Joe's final words describe Metronomy and their live show perfectly: "Have a great time, all the time." A Grade II building and a Grade I band makes for fun that could only be matched by a repeat. Metronomy Forever.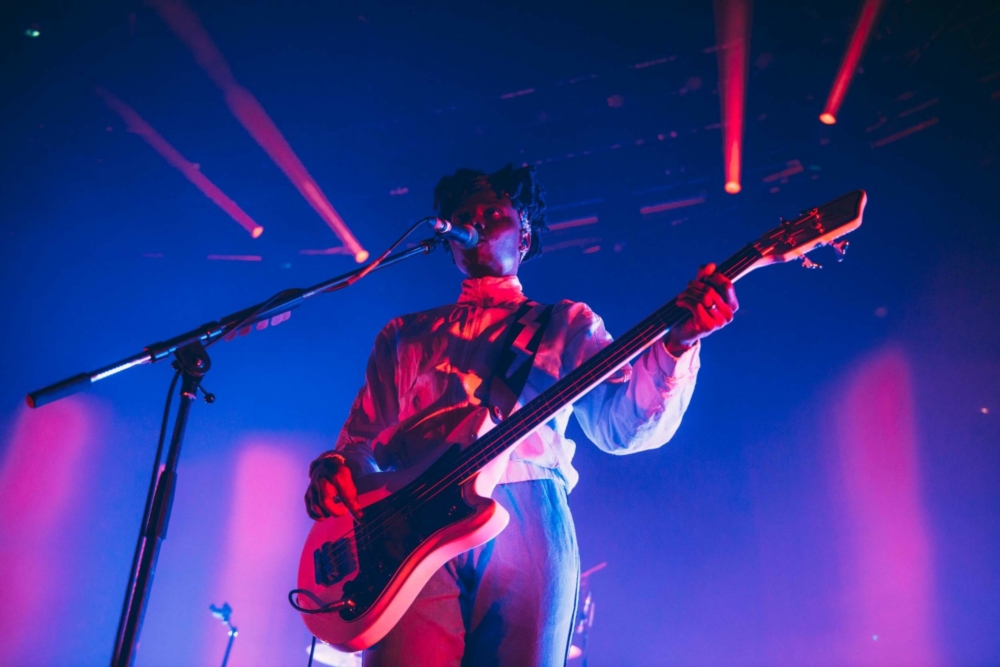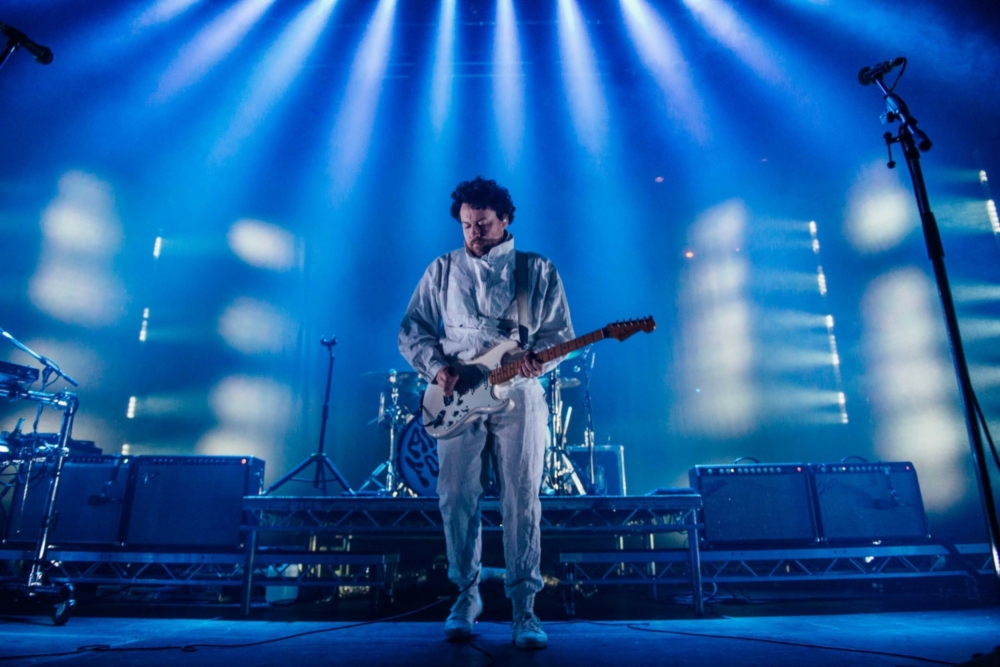 Get your copy of the latest issue