Album Review
HMLTD - West of Eden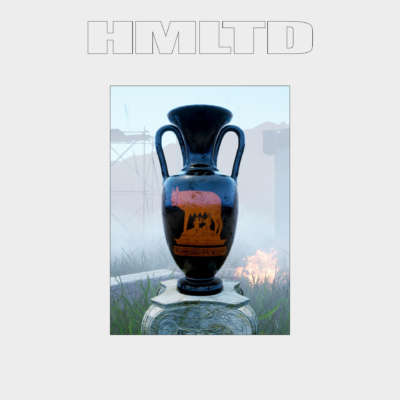 A cut above the rest, even if a little overdue.
Label: Lucky Number
Released: 7th February 2020
HMLTD's backstory is a short but complex one. One of Britain's most talked-about new groups around 2017, the extravagant art school quintet then went on to ink a huge major label deal with Sony. But that deal dissolved, taking a great deal of buzz with it. 'West Of Eden' is one of 2018's most anticipated debuts seeing daylight at last. HMLTD's songwriting has always been theatrical and glamorous, tongue in cheek while unashamedly pretentious, and nothing's changed. Break-out singles 'To The Door' and 'Satan, Luella & I' as well as grisly live favourite 'Where's Joanna?' are stupendously camp, with a wild western energy bristling in their swaggering riffs, while on 'Why?' and '149' the band flirt with heady electro-pop à la PC Music. 'Mikey's Song' is a stunning ballad of obsession, whose twinkling synths would sit just as comfortably on a Gary Numan or Depeche Mode record. With 'West Of Eden' HMLTD have fought off the suffocating grip of overhype to deliver a debut album that is a cut above the rest, even if it is a little overdue.
More like this