News
HMLTD announce new album 'The Worm'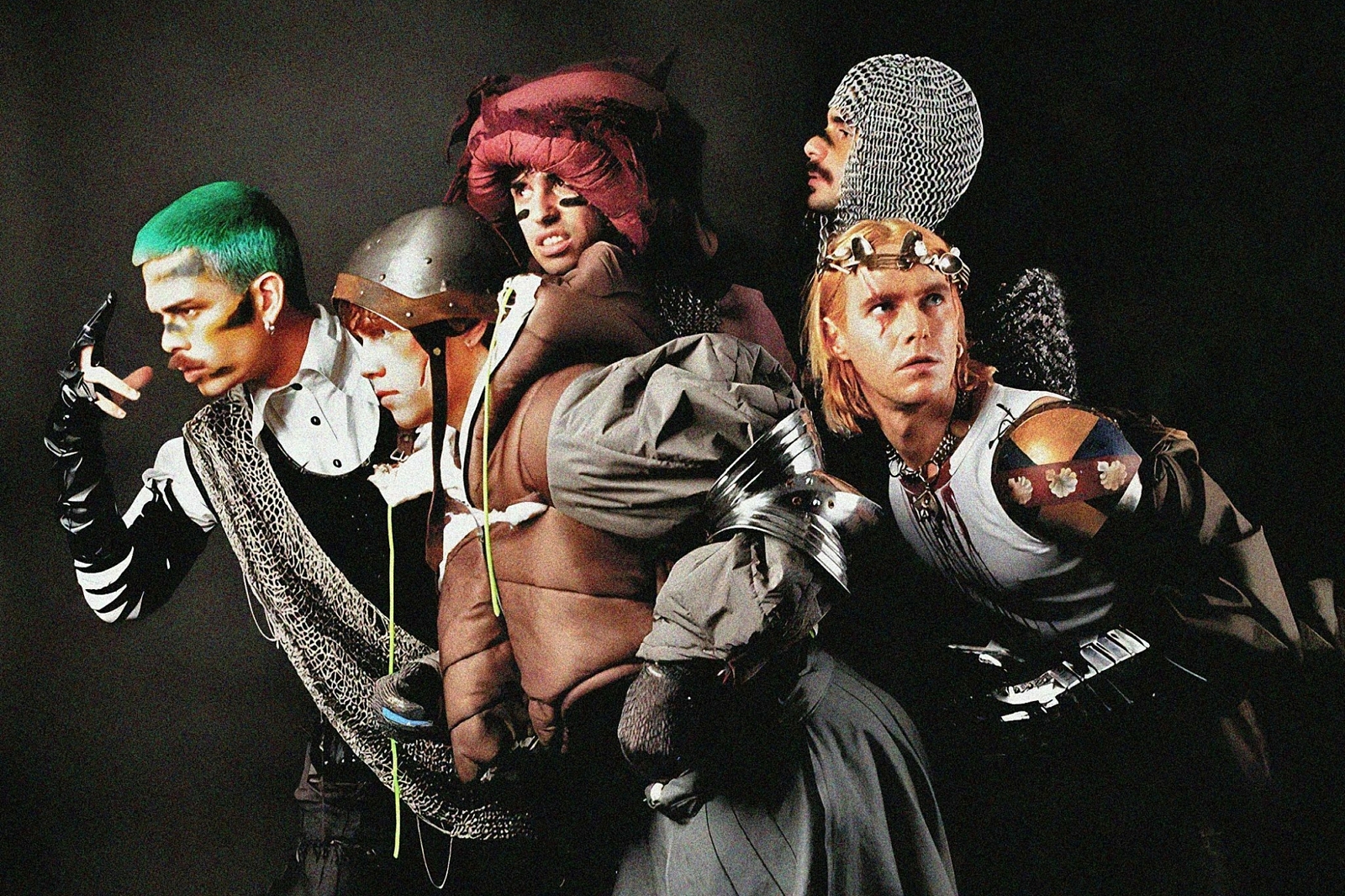 Photo: Erika Kenis Febles
The band are also sharing new single 'Wyrmlands'.
Following their 2020 debut album 'West Of Eden', HMLTD have announced that their second album 'The Worm' will be out on 7th April via Lucky Number.
While 'West Of Eden' explored toxic masculinity and the breakdown of Western Society, 'The Worm' is a "spiritual quest within a delusion". "We're told to believe that anxiety and depression are purely material and biological – like a parasitic worm that can be removed with the right treatment," frontman Henry Spychalski explains. "I think that really these conditions reflect the world that surrounds us - like colonies that a far bigger Worm has made in each of us - the psychological havoc wreaked by our inescapable capitalist reality and the looming apocalypse it has created."
Sharing lead single 'Wyrmlands' alongside the album news, Henry adds, "'Wyrmlands' tells the story of a guerrilla resistance movement against the Worm. The lyrics recount their tales of subversion and subterfuge: counter-offensives, tortured confessions and haunting vignettes of the strange new land in which they find themselves."
"The video is intended to explore the liminal space between the fantasy world in which most of the album takes place ('Wyrmlands'), and the base reality which births that delusion: a violent collision of the real and the unreal; of our delusions and the traumas that create them."
Check it out below.
'The Worm' Tracklisting:
1 - Worm's Dream
2 - Wyrmlands
3 - The End Is Now
4 - Days
5 - Saddest Worm Ever
6 - Liverpool Street
7 - The Worm
8 - Past Life (Sinnerman's Song)
9 - Lay Me Down
Read More