Live Review
Bombay Bicycle Club, Alexandra Palace, London
7th February 2020
Where BBC succeed without a doubt tonight is in airing out the best of their back catalogue with the help of some incredible supporting players
It takes until about the midpoint of The Big Moon's support act slot in the cavernous manse of Ally Pally to really show just how sold out tonight is, when the band pull out a surprising cover of Fatboy Slim's 'Praise You'. The familiar, joyful stomp of that iconic piano riff being given a fully live guitar band makeover - plus the quartet's airy vocals - proves too much of a draw for anyone milling in the hall beyond, chowing down on an overpriced burger or burrito - and the crowd comes flooding in. Even without that secret weapon in their stash, their own material stands up on its own merits, particularly in a venue of this size. 'Don't Think' is a storming, portentous opener, heavy and harmonious, bringing to mind Ladyhawke in her late '00s heyday, while a delicious slow-tempo slab of plinky-plonky pop comes in the form of 'Why' - the song equivalent of pink lemonade. The foursome genuinely look like they're having fun onstage and it's reflected well in the sound. There are sweet melodies and ethereal synths but also a palpable edge and disaffection present, heard best in 'Your Light', which has lead singer Juliette Jackson belting out the memorable line, "Now we just hang around like a haircut growing out". This is so much more than shimmering indie guitar by way of synth pop; they can break out the grungy, rampaging riffs when it's called for - and it's wonderfully satisfying to witness.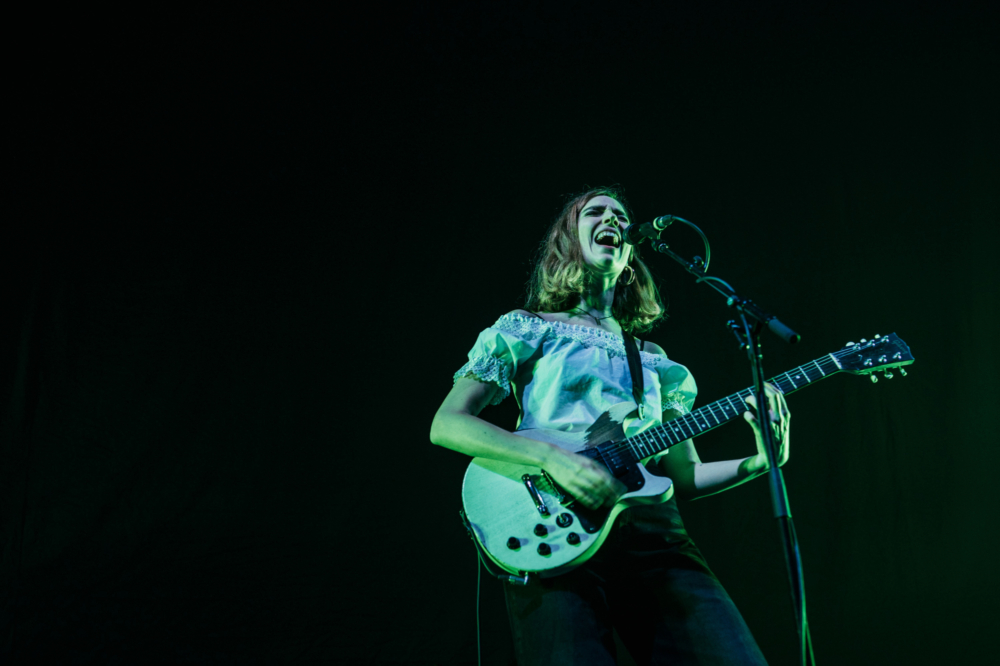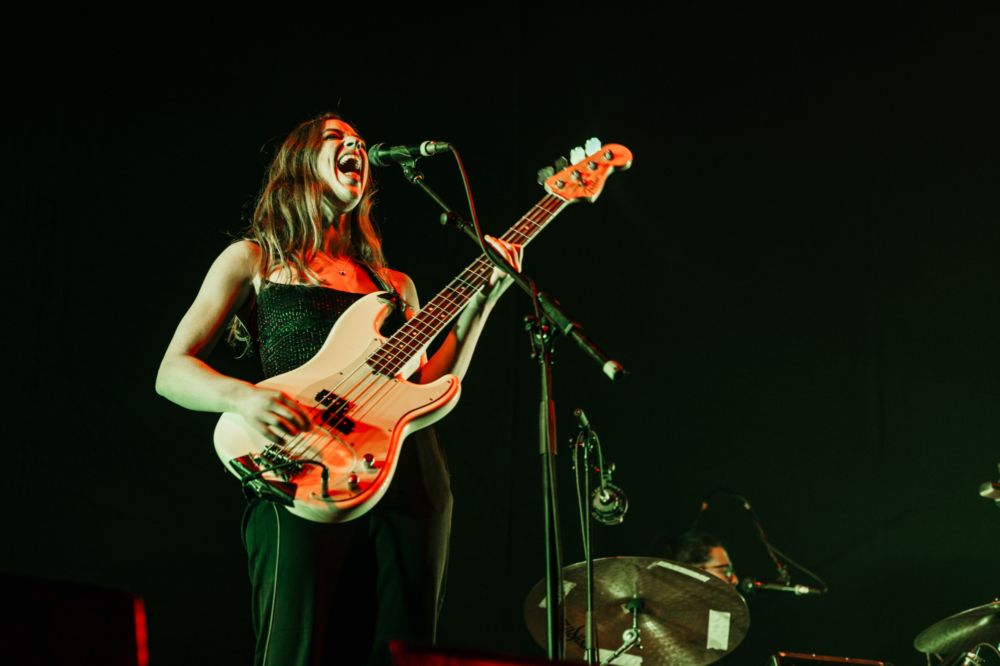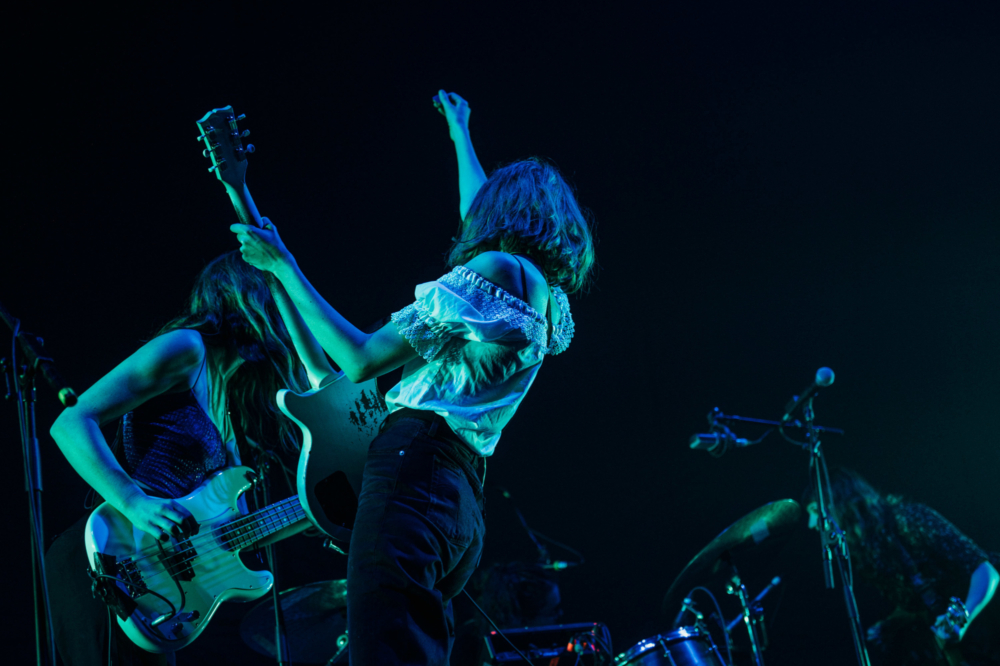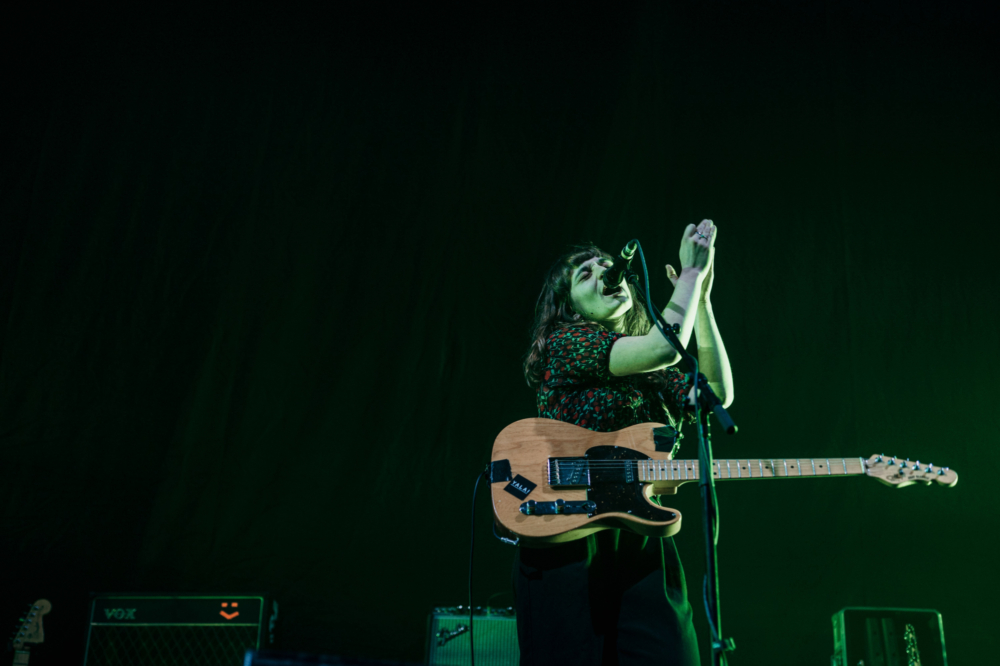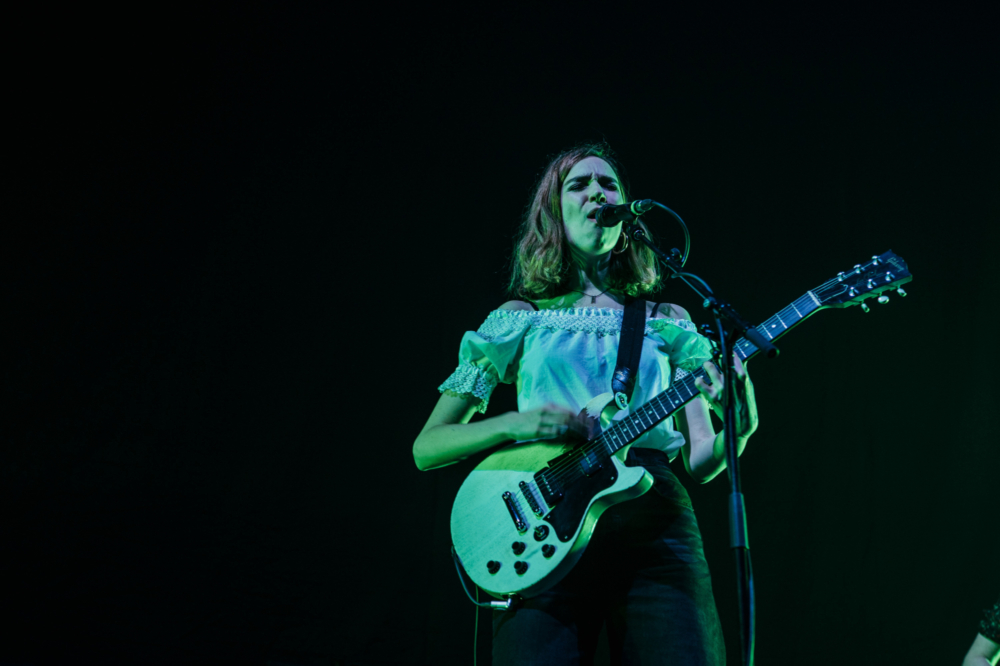 Sharing a similar stylistic blueprint of quiet/loud, heavy/light, when Bombay Bicycle Club take the stage about 30 minutes later, the 10,000-ish crowd is thoroughly warmed up and ready to go – at first, anyway. There's an excited flurry of recognition at setlist opener 'Eat, Sleep, Wake (Nothing But You)' and straight off it's noticeable that the sound is impeccable: its sublime guitar bends are crisp and clear, and the warmth of the song doesn't get sacrificed for sonic clarity, while Jack Steadman's vocals soar above, never weighed down by the sound. The general reception towards tracks from their new album though could be summed up as 'polite interest' than that of rabid enthusiasm. Perhaps this is an unfair observation: the record has, after all, only been out for a few weeks. It is maybe fair to say that aside from the jangly lead single, their fifth studio album is overall a quieter affair and some of the new tracks performed, even when transposed to a live environment, don't always gain a lot in the way of dynamism. 'Is It Real' is fairly pedestrian and doesn't inspire much interest, and while Jack tries to get a venue singalong going with 'I Worry About You' stressing that "it's only four words" we need to repeat, it gets a similarly uneven response - although the series of spore-like explosions from the stage as it ends are kind of fun and briefly pull focus.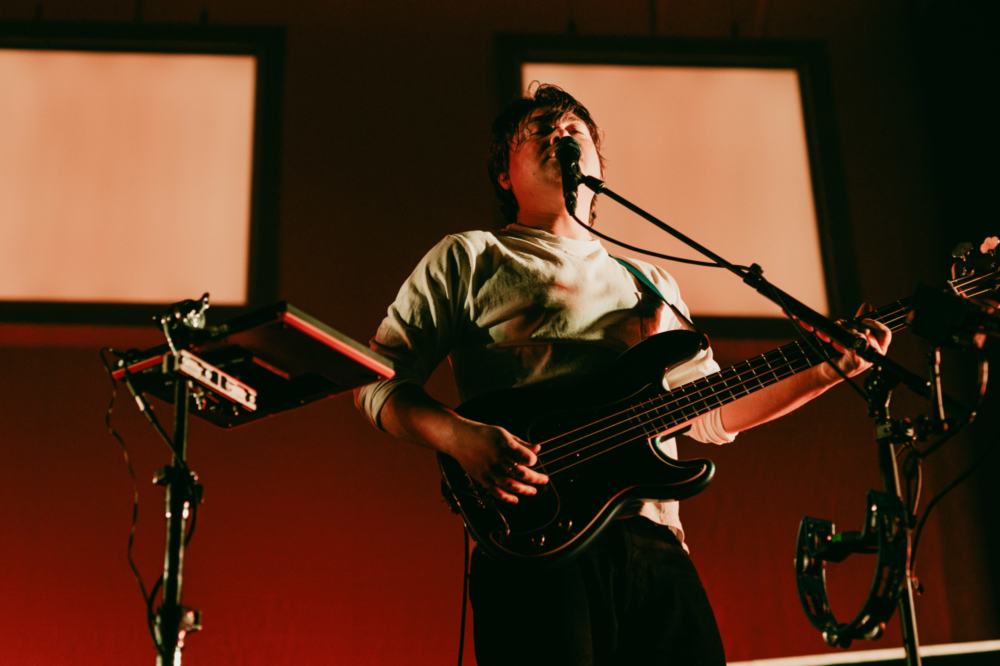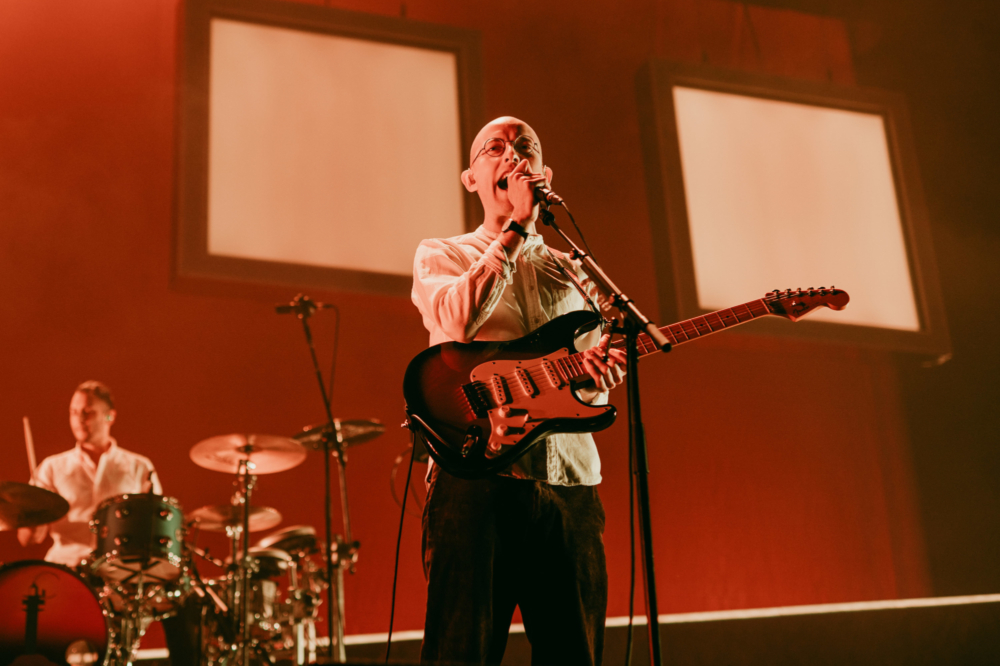 Where BBC succeed without a doubt tonight - aside from the superlative sound levels; no mean feat by the way, in such a large venue - is in airing out the best of their back catalogue with the help of some incredible supporting players. As they did with touring for 'So Long, See You Tomorrow' in 2014, the presence of a live three-piece brass section adds oomph and depth and at times, a party atmosphere, such as to 'Feel', with its lissom Old Bollywood-sampling, snake-charming hook that sits at the heart of it, and proves to be a sprightly addition to beloved mainstay 'Always Like This'. Long-time guest collaborator and backing vocalist Liz Lawrence is likewise in the mix, taking up Lucy Rose's part in an utterly dreamy rendition of 'Lights Out, Words Gone' and effectively eclipses Jack's vocals in the best way possible. In the same vein, 'How Can You Swallow So Much Sleep' is achingly poignant and robust, whilst 'Lamplight' charms with its sinuous, slo-mo funk nestled between squealing guitar riffs. Elsewhere, early-career cuts like the frantic 'Evening/Morning' and 'Cancel On Me' get the most visceral response. By the end of their set however and into the encore, it seems like most of the crowd is happily singing along to new album's title track and mid-tempo groover, 'Everything Else Has Gone Wrong'. As for the gig? Luckily, nothing has gone wrong. But tonight the power of nostalgia has definitely won out over the thrill of the new and has done the heavy lifting. And if Bombay Bicycle Club do notice, then at least they leave the stage well assured that regardless, Everyone Is So Happy They're Back.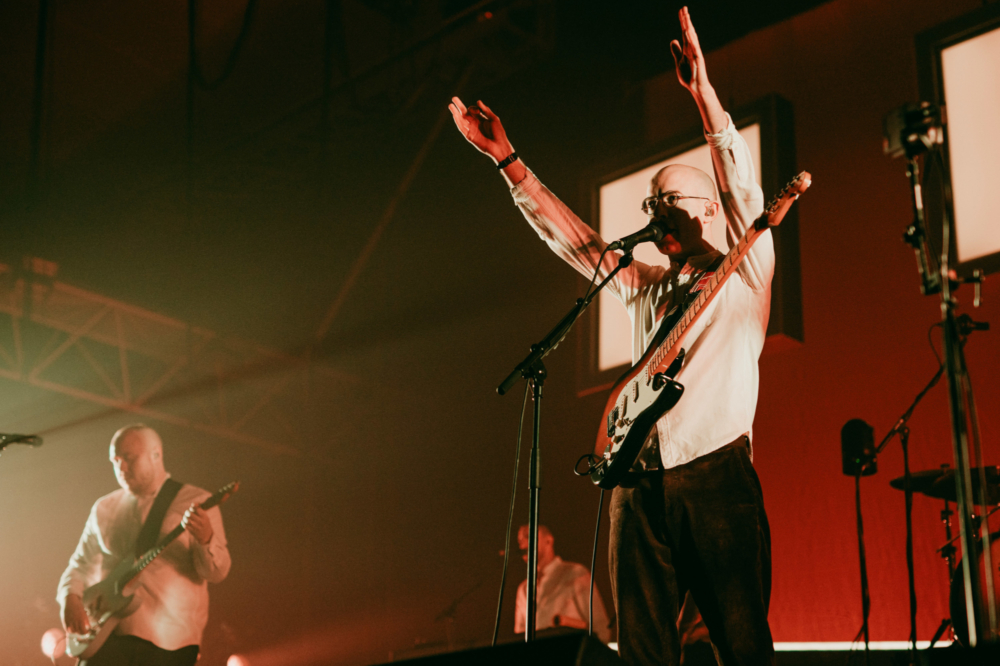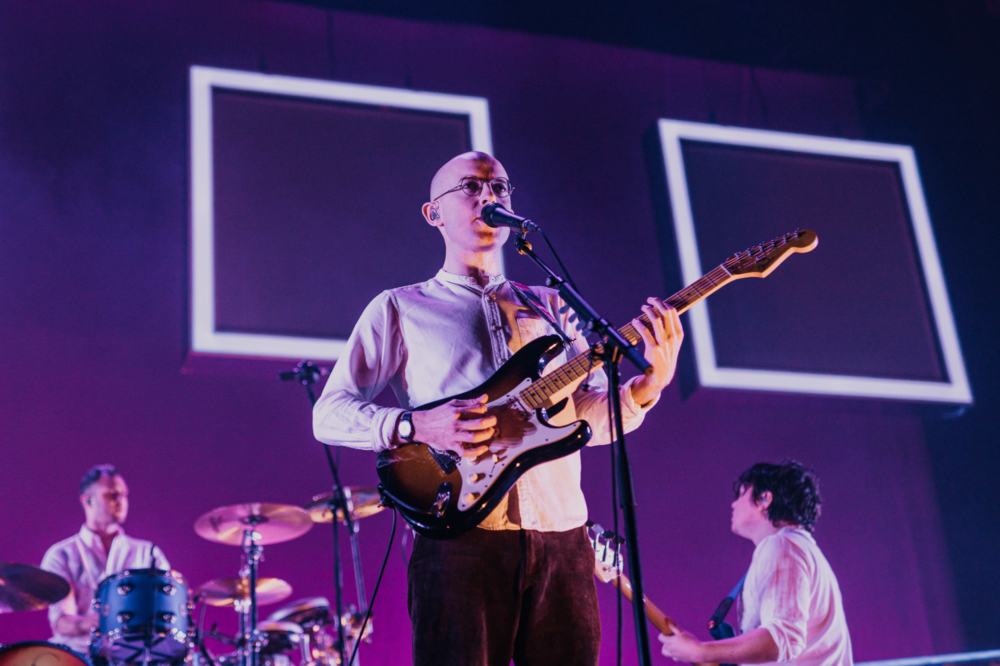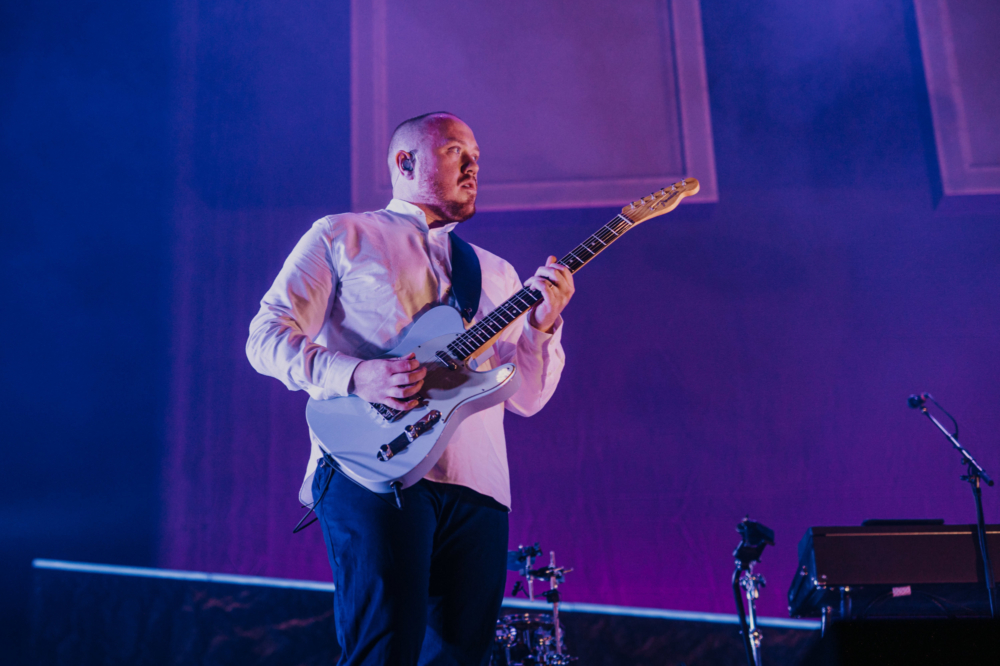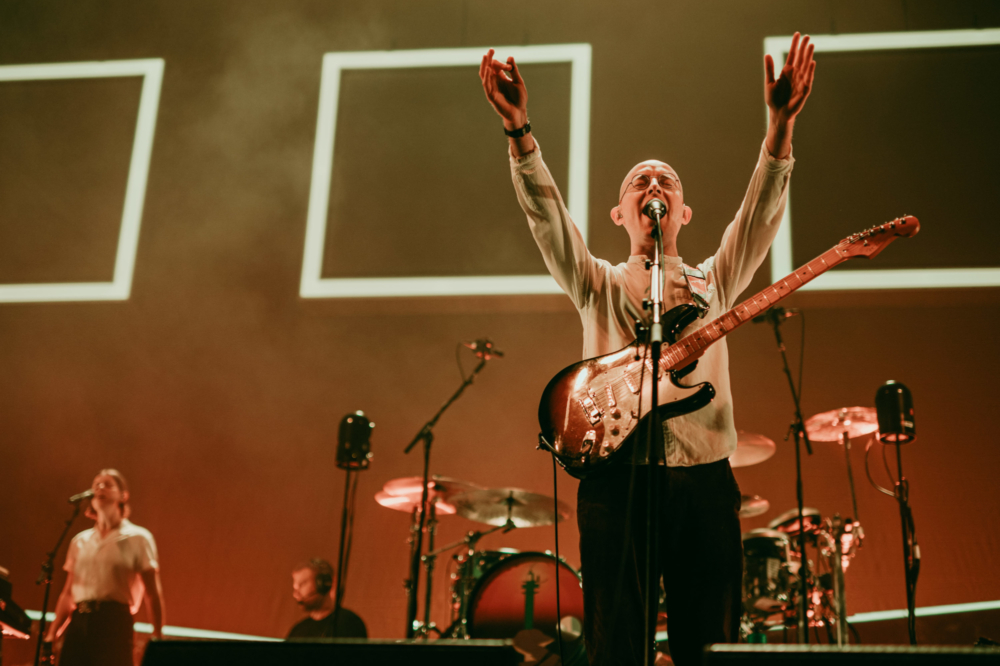 Get your copy of the latest issue