Album Review
Catholic Action - Celebrated by Strangers
4 Stars
Catholic Action have tapped into a special vein of form here.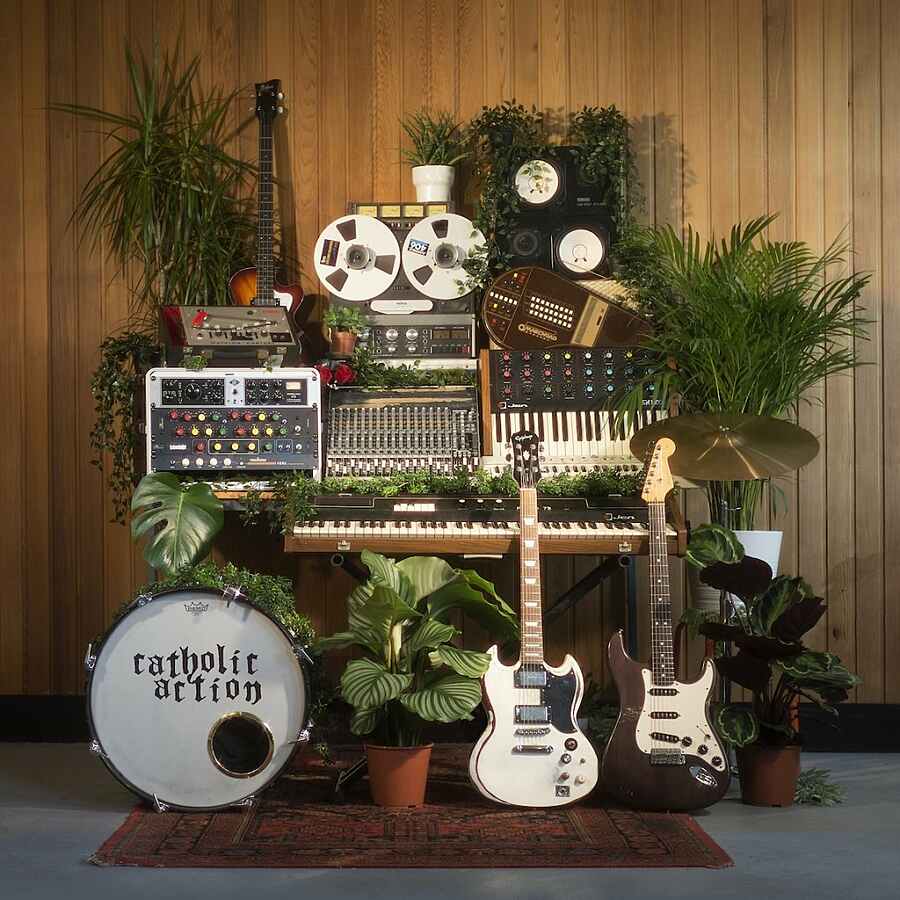 The film critic Mark Kermode is of the opinion that there's usually an inversely proportional relationship between how much fun it was to make a movie and how good it usually ends up being. That's a maxim that springs to mind with bands like Catholic Action, who inextricably place a sense of fun at the centre of their signature blend of guitar-pop and art rock and, accordingly, have to grapple with the issue of ensuring that the good laugh they're clearly having is something that the audience are in on, too.
There's the occasional flicker of doubt about that on this second LP - is the giddy chorus of "la la la" that closes 'One of Us' a bit too much? Is naming a protest song 'People Don't Protest Enough' a little too arch? - but in truth, the Glaswegian four-piece largely carry off the delicate balance between silliness and substance terrifically well throughout 'Celebrated by Strangers'. Frontman Chris McCrory's reputation as one of Scotland's finest young producers has burgeoned since the release of 2017 debut album 'In Memory Of', and he's used his studio expertise to help craft a dazzlingly-polished record that sonically does justice to the boisterous energy of these clever subversions of the kind of melodic indie rock you'd normally associate with Pavement or Built to Spill.
Chris himself has talked about nodding to arty forebears like Brian Eno and Talking Heads but in truth, it's a more recent predecessor in the form of Franz Ferdinand at their most flamboyant that you're put in mind of. That political issues are still touched upon with the requisite weight - mental health and Scottish independence among them - is further evidence that Catholic Action have tapped into a special vein of form here.
More like this