News
The 1975 to release 'Jesus Christ 2005 God Bless America' on Friday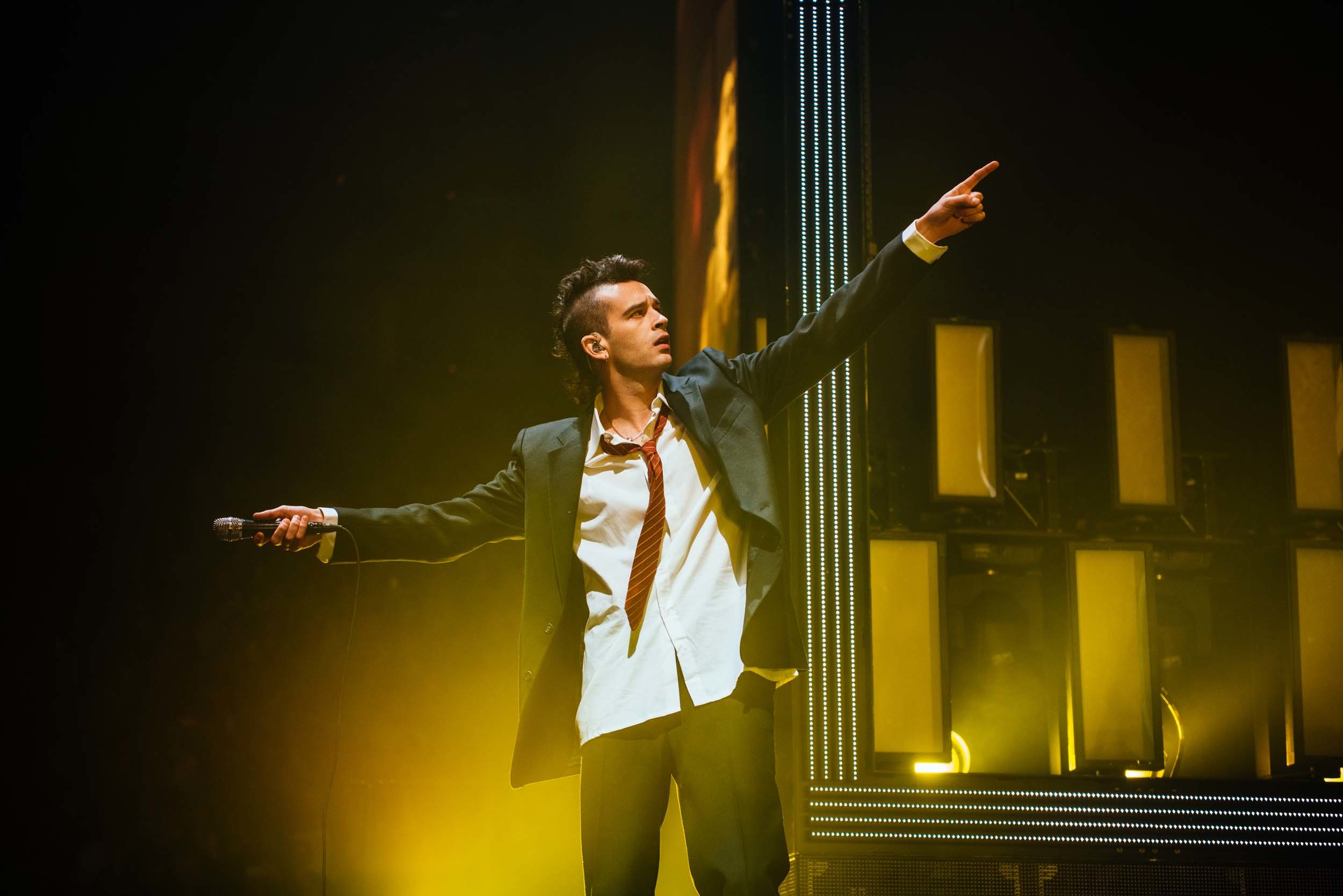 Photo: Patrick Gunning
Our next taste of 'Notes On A Conditional Form' is nearly here.
Following the news that The 1975's fourth album 'Notes On A Conditional Form' will now arrive on 22nd May, the group have confirmed that we'll be getting our next glimpse into the hotly-anticipated album this Friday (3rd April).
Confirming that the next track released will be 'Jesus Christ 2005 God Bless America', an acoustic version of the song has been circulating online after Matty played it during a session with a Las Vegas radio show.
The latest from the upcoming 22-song epic, manager Jamie Oborne previously tweeted that it sounds like "heaven" and also hinted that recent set addition 'If You're Too Shy (Let Me Know)' will be the next release after this, so it's time to get hyped pals!
Revisit our chat with Matty from our November 2019 issue here, and peep the full 'NOACF' track list below.
'Notes On A Conditional Form' Tracklisting:
1. The 1975
2. People
3. The End (Music For Cars)
4. Frail State Of Mind
5. Streaming
6. The Birthday Party
7. Yeah I Know
8. Then Because She Goes
9. Jesus Christ 2005 God Bless America
10. Roadkill
11. Me & You Together Song
12. I Think There's Something You Should Know
13. Nothing Revealed/Everything Denied
14. Tonight (I Wish I Was Your Boy)
15. Shiny Collarbone
16. If You're Too Shy (Let Me Know)
17. Playing On My Mind
18. Having No Head
19. What Should I Say
20. Bagsy Not In Net
21. Don't Worry
22. Guys