Album Review
Everything Is Recorded - Friday Forever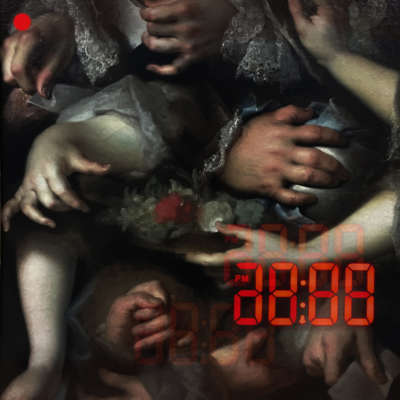 A solid record with an intriguing concept that unravels fantastically under Richard Russell's loosened leash.
Label: XL
Released: 3rd April 2020
The first Everything Is Recorded LP released in 2018 was somewhat of a hard sell on paper. A record created, curated and produced by a label owner, who you'd usually imagine as a cigar-smoking suit behind a desk, doesn't exactly scream potential. But that's not the image you'd attach to XL Recordings' Richard Russell; a raver turned world-conquering label boss who built a cutting-edge roster including The xx and Jai Paul while simultaneously signing one of the biggest recording artists of all time (Adele, of course). Even Radiohead have entrusted him with their catalogue.

Everything Is Recorded subsequently defied expectation, became a critical success and even received a Mercury nod. Like the first collection, the EIR project continues to be a celebration of collaboration, a skill Richard is well versed in; he formed the bridge between 23-year old Jamie xx and 62-year old Gil Scott-Heron to stunning effect after all. If the first LP harvested the sleek, pristine cuts from the art of collaboration, then 'Friday Forever' compiles its grittier offcuts. The LP wears its scars and imperfections proudly on its sleeve as it chronicles the arc of a Friday night. It's a concept album in the truest sense; each track is even assigned its own designated time to keep up with the narrative.

After a moody intro, the first proper track entitled 'The Night' sets the tone for the frivolities ahead with a grizzly lo-fi bass motif. The party doesn't really get started though until the dirty subby bass groove of 'Walk Alone' kicks in with flashes of disco-style autotune lapping against the baritonal flows of Infinite Coles. Like every Friday night though, things get a little more subdued as we edge closer to sunrise demonstrated by the dusty double-bass of 'That Sky' which intertwines with wandering jazz percussion and spurts of brass.

The LP's second half hits the mark more frequently than its first act. 'Pretending Nothing's Wrong' chops up soul and stacks it against the unique lilt of Kean Kavanagh in thrilling fashion and the stirring strings that tails off the choral hook of 'This World' embodies the melancholy one might feel in the bleary-eyed light of day perfectly.

'Friday Forever' is a solid record with an intriguing concept that unravels fantastically under Russell's loosened leash. A work that calls for more exploration, particularly the mood of its ethereal, dawn-lit closing chapter.