Album Review
Purity Ring - WOMB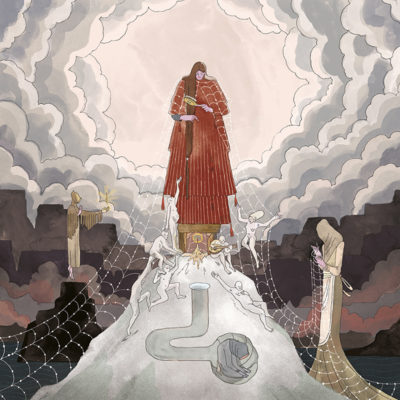 Not quite the modern reinvention it should be.
Label: 4AD
Released: 3rd April 2020
Purity Ring might fancy themselves as the Cocteau Twins of the 21st Century (as evident in their glacial sounds and nonsensical song titles), but new album 'WOMB' isn't quite the modern reinvention it should be. Despite some stellar production and sparkling pop moments, it feels like there's been little evolution in the duo's sound in the five years since 'Another Eternity'. The plummeting bass drones of 'rubyinsides' provide a throbbing introduction that borderlines on dubstep. It's an early sign that 'WOMB' is stuck a little bit in the recent past, but follow-up 'Pink Lightning' fares a bit better - a cinematic pop song with a catchy, syrupy vocal melody. The piano refrain on 'I Like The Devil' should provide a welcome emotional anchor, but the effect is negated by a cheesy chord progression. It all just feels a bit detached. Fortunately, lead single 'Stardew' pulls things back from the brink at the album's close; it's a tight, syncopated pop song that reminds us why the duo earned themselves a comeback in the first place.

Get your copy of the latest issue
More like this