Introducing
Get To Know… KennyHoopla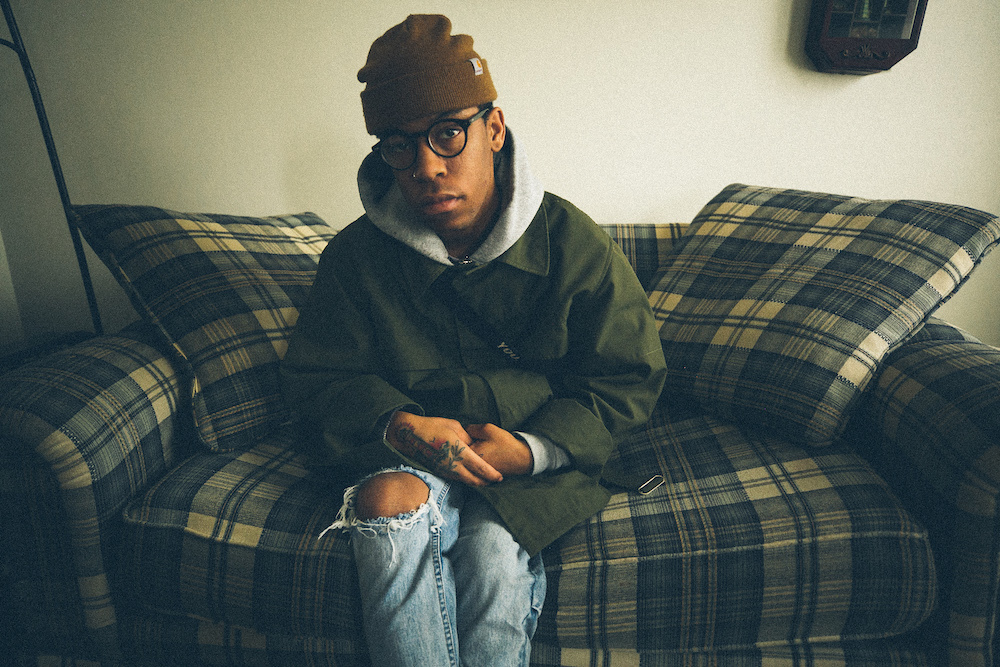 Following the release of debut EP 'how will i rest in peace if i'm buried by a highway?//', meet the Wisconsin-based artist.
Hello and welcome to DIY's introducing feature, Get To Know… getting you a little bit closer to the buzziest new acts that have been catching our eye as of late, and working out what makes them tick.
Recently we've met genre-blending NYC collective MICHELLE, Leeds-based punk trio Thee MVPs, Spanish garage-pop quartet Melenas, Scotland's Joesef, and now we're introducing you to the genre-spanning Wisconsin-based artist KennyHoopla.
Sharing his debut EP 'how will i rest in peace if i'm buried by a highway?//', the Cleveland-born songwriter started making music only three years ago. "I used to breakdance, I used to paint, I used to do photography. I thought if I could conquer every art medium, I'd get closer to it," says Kenny. "Something in me kept telling me it was time to make music."
Blending elements of indie and emo to create his electrifying banger-filled sound, that he self-describes as "new wave nostalgia", we caught up with him to get to know him a little better.
Describe your music to us in the form of a Tinder bio.
Just moved into town.
Here for a fun time not a long one ;)
I have no fucking clue how to use this website...
What's your earliest musical memory?
Recording a horrible freestyle on this cassette toy my mother got me when I was like 10. I was marching around the house listening to it and everyone in my house hold was looking at me crazy because it was pretty much just gibberish, hahaha.
Who were some artists that inspired you when you were just starting out (and why)?
Passion Pit: he was able to make his darkness turn into color
Teen Suicide: I just felt like they understood me and reminded what it's supposed to feel like to "connect" through music and why it's progressive.
Now, Now: I've always been intimated (in a good way) by the "threads" album - it pushes me and gave me a standard of how good music sounds I guess. They also capture escapism so perfectly.
You're from Cleaveland! What do you think of the music scene there at the moment?
I don't live there anymore, I'm in Wisconsin currently working on my next project. I've been kinda blind to everything right now because I've just been trying to hone my own craft quite honestly.
Are there any other artists breaking through at the same time that you take inspiration from?
No, I feel I don't take inspiration from anyone and most of the people that I look up to it's because I felt like I've been able to level with the music, like I already existed in that world and it just adds more to my heart.
I normally block off everything because I really wanna be my own entity, it's kind of unhealthy at times hahaha.
Who would be your dream collaborator?
Kid Cudi off top. That's like peak.
Musically or otherwise, what are you most looking forward to this year?
Just growing and an artist and a person through that itself. I just wanna make beautiful shit, I want feel something and I want to feel something with everyone.
If people could take away one thing from your music, what would it be?
This is now.
These things I say, stories I tell, this room I share, love you feel.
These are physical things before spiritual, you know?
This is actually happening, right now, in real time.
I'm right here//
More like this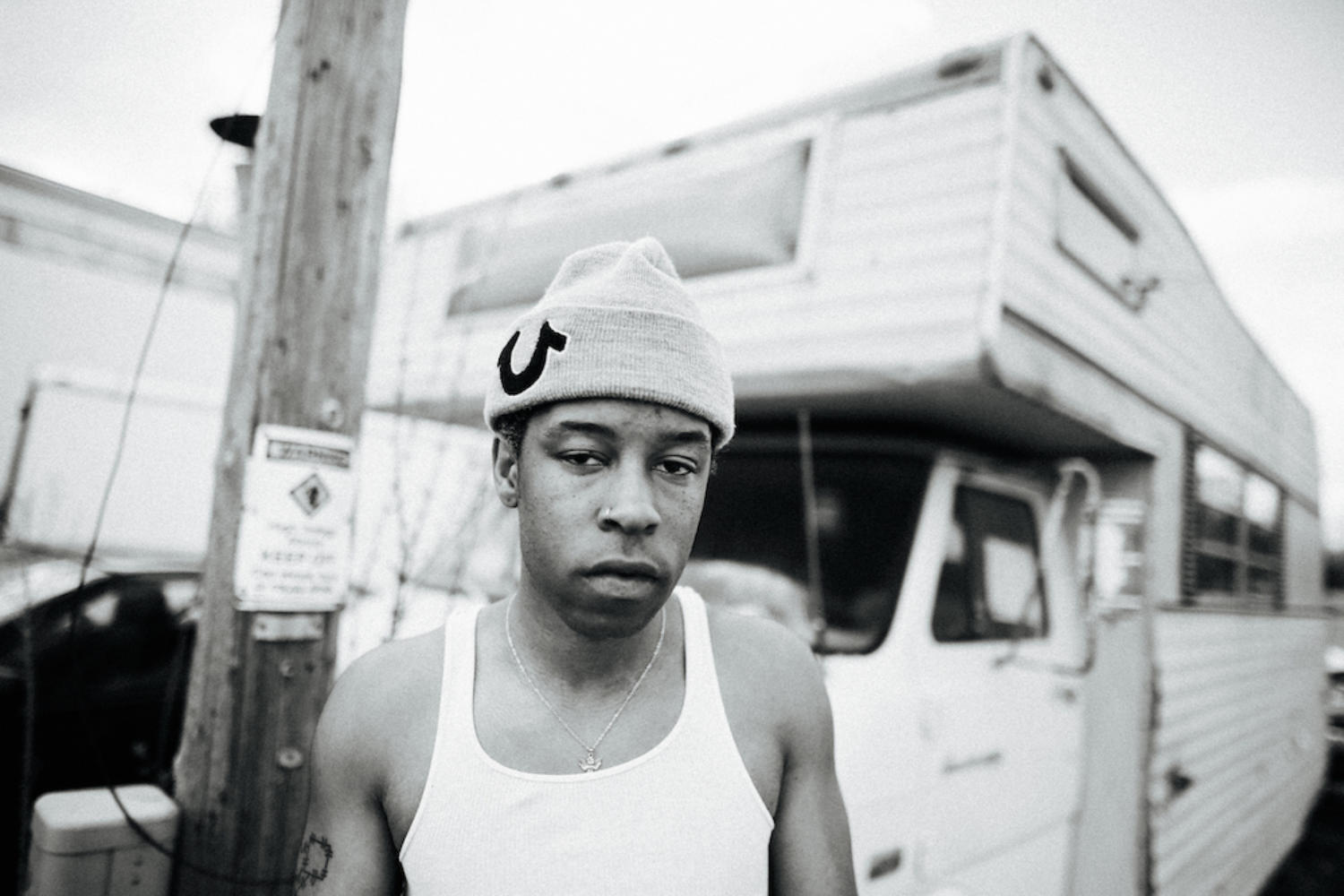 Listen to the vibey new version now.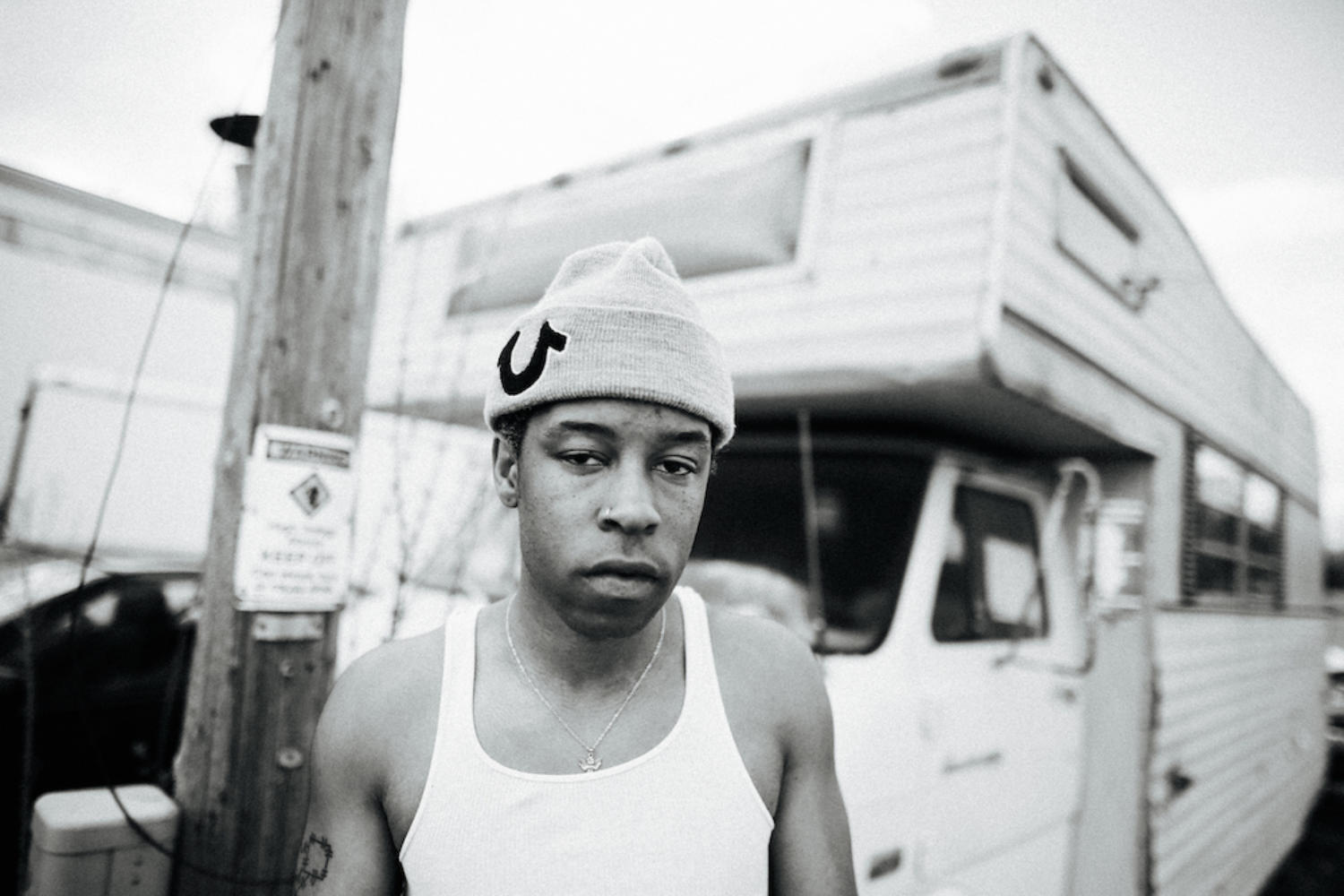 The Wisconsin-based, genre-spanning artist pushing feeling above everything.