Introducing
Get To Know… Daði Freyr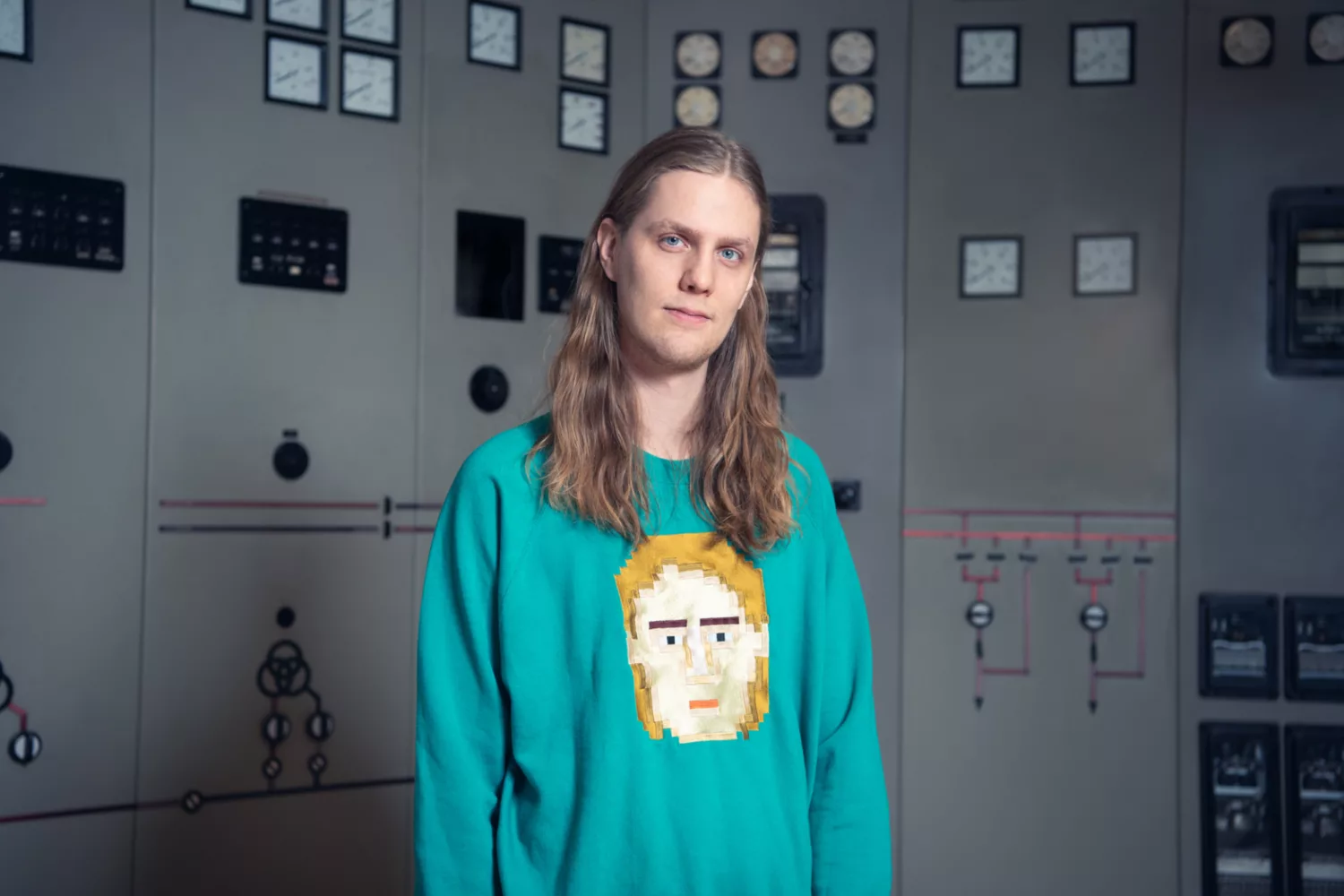 The Icelandic artist and viral sensation on what he thinks about things…
Hello and welcome to DIY's introducing feature, Get To Know… getting you a little bit closer to the buzziest new acts that have been catching our eye as of late, and working out what makes them tick.

Recently we've met Leeds-based punk trio Thee MVPs, Spanish garage-pop quartet Melenas, Scotland's Joesef, genre-spanning Wisconsin-based artist KennyHoopla, and now we're introducing you to the viral Icelandic synth-pop sensation Daði Freyr.
After being unveiled as the Icelandic entry for Eurovision 2020, his song 'Think About Things' went viral worldwide, with everyone falling in love with his dance moves and penchant for insanely catchy synth-pop melodies.
Being hailed as the undisputed people's champion off the ill-fated competition, he proved he wasn't a one-hit wonder by following 'Think About Things' up with 'Where We Wanna Be', another ear worm about "having people in your life that you love when faced with difficult times."
Already loved worldwide, we thought it was about time to send him over some qs to find out what Daði himself thinks about things…
Describe your music to us in the form of a Tinder bio.
Loving life, down to boogie, hoping to find likeminded people.
What's your earliest musical memory?
I think it's in the car with my mom and dad when we lived in Denmark and we where either listening to Villi Vill or Stuðmenn (two Icelandic music acts). I don't remember a specific moment but this feels like my first real introduction to music.
Who were some artists that inspired you when you were just starting out (and why)?
When I started writing my own songs I was a huge fan of Tenacious D, System Of A Down and Linkin Park. I always saw myself as the bass player in a rock band. I would listen to their music and imagine myself on stage playing the bass. When I started making electronic music I was really into FM Belfast, Daft Punk, Hot Chip and Justice. I made a band with my friend Kristján Pálmi (later joined by Guðmundur Einar and Gunnlaugur) called RetRoBot. We wanted to have a similar sound as the Justice album Cross but get the crowd moving at our concerts like people do at FM Belfast shows.
You're from Iceland! What do you think of the music scene there at the moment?
The music scene in Iceland is extremely active. People are making all kinds of awesome music. I think there is a drive in Iceland to be different, the music community is so small that you really don't want to be too similar to each other which makes for some really interesting sounds. I'd like to give a shoutout to Moses Hightower and Kiriyama Family, check them out they are so good!
Are there any other artists breaking through at the same time that you take inspiration from?
I just recently started listening to Lauv, I think he has a really nice musical aesthetic. Bill Wurtz is another one I have been listening to. He makes hilarious videos on YouTube but when I started listening to him on Spotify I realised that he is a musical genius.
Who would be your dream collaborator?
Stevie Wonder, Daft Punk, Gorillaz, Hot Chip, Chromeo, Bill Wurtz, Billie Eilish, Björk, Justice, Vulfpeck and lots more.
Musically or otherwise, what are you most looking forward to this year?
I'm looking forward to going to Iceland for the summer to have a summer vacation for the first time in years, and then at the end of the year I'm going on tour, that's going to be so much fun, can't wait!
If people could take away one thing from your music, what would it be?
I just want people to feel good when they listen. Love you all!

Get your copy of the latest issue