Festivals
Rewatch Lava La Rue, Daði Freyr and more live performances from ESNS 2021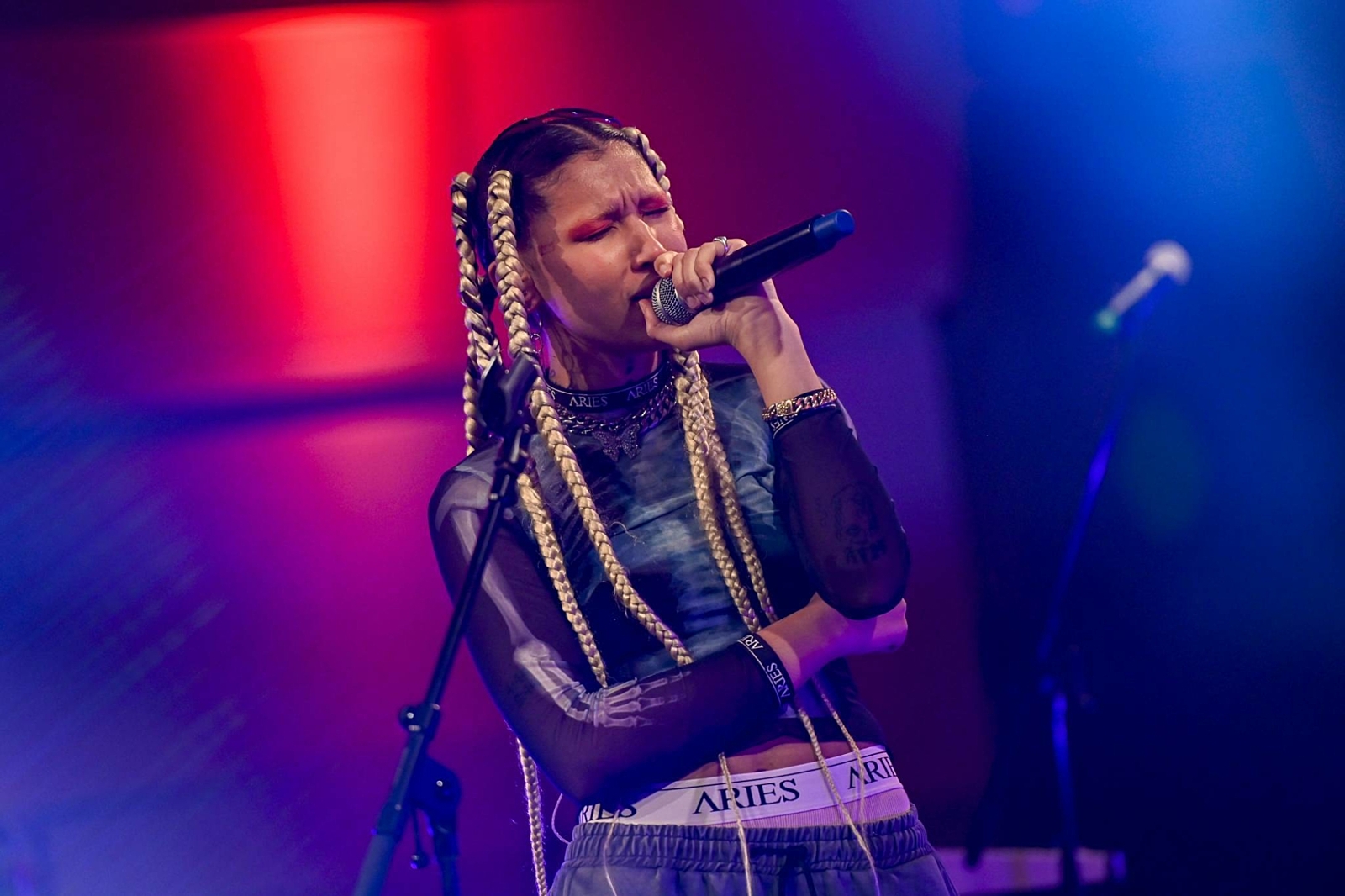 Photo: BBC
As supported by the festival's ETEP programme, you can relive some of the best sets from this year's event.
Since its induction in 2003, ETEP - aka the European Talent Exchange Programme - has worked alongside Dutch tastemaker festival ESNS to help new artists break through on the European festival circuit.
Putting some of the continent's most exciting new talent in front of thousands of eyes, ETEP has helped over 1,500 artists across 37 countries book festival shows over the years. And just because 2021's event was a little different because of you-know-what, doesn't mean their aims were any less high.
Recording remote sets from their hometowns, this year's ESNS featured performances from over 100 emerging singers and bands, with ETEP tracking the most promising artists in the eyes of festival bookers.
While Eurovision 2021 might've gone on to become quite the musical talking point when it aired in May this year, it was all the way back in January that Iceland's Daði Freyr first made their mark on the live circuit; not only did the outfit perform for this year's edition of ESNS, but they went on to place second on ETEP's list of success stories. Going one better and topping the list altogether is The Netherlands' Altin Gün, who performed live at ESNS' special Dutch showcase.
Alongside the sets of Daði Freyr and Altin Gün, you can now rewatch performances from Nine8 Collective's Lava La Rue, enigmatic London outfit The Cool Greenhouse and hypnotic Manchester-via-Italy singer Julia Bardo below.
And to get an even clearer idea of which stars will be hitting the festival circuit in the very near future, head to the ESNS website, where you can rewatch the entire festival whenever you fancy.
Daði Freyr
Altin Gün
Lava La Rue
The Cool Greenhouse
Julia Bardo